De Haas Living @ Die Laan 40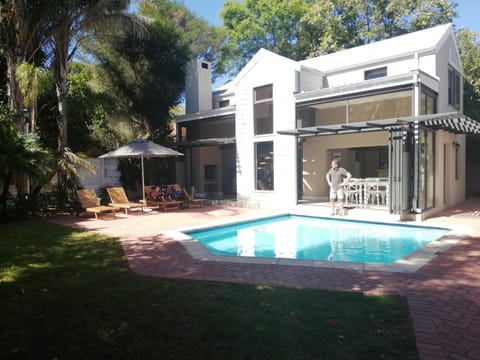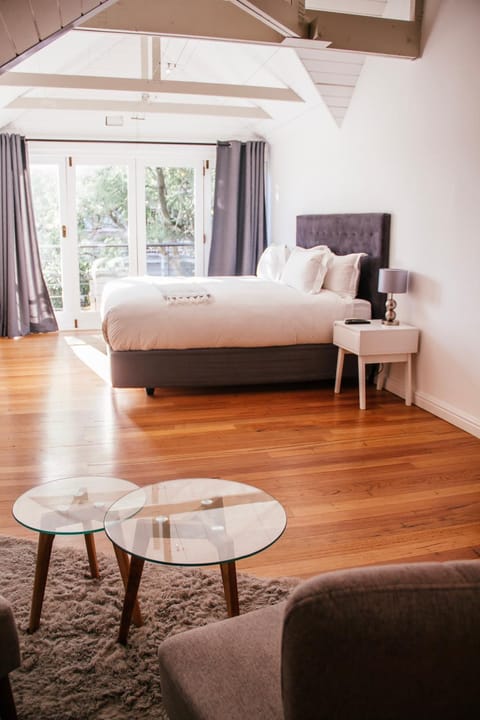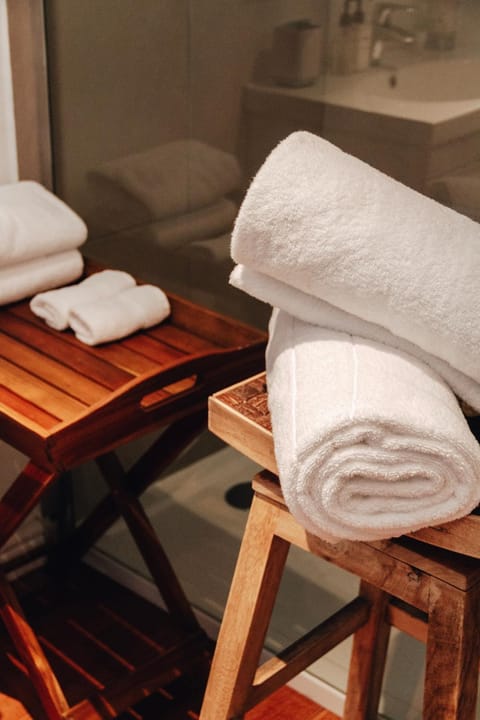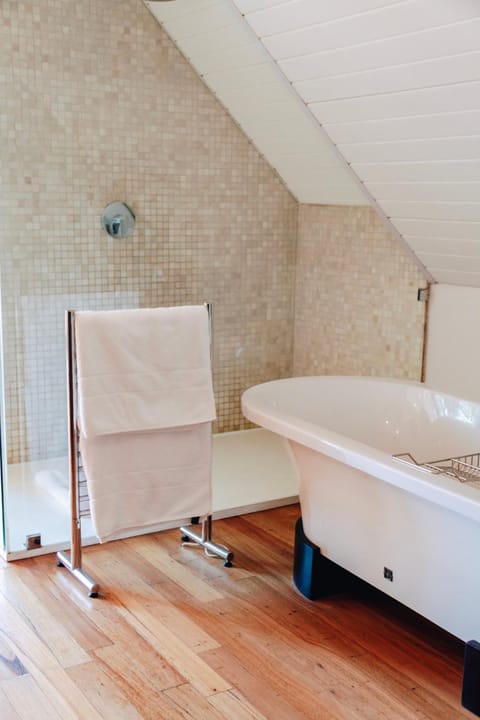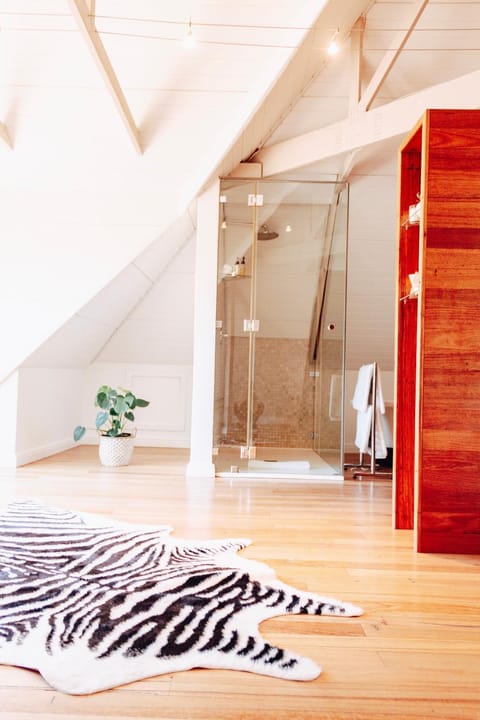 Bed and Breakfast in Stellenbosch
Pool
Klimaanlage
Küche/Kochnische
Über diesen bed and breakfast 
miete
Eingebettet in Stellenbosch, dieses attraktiv bed & breakfast für EUR 74 pro Nacht ist ein großartig Option für Ihr nächstes Pause. Das Hotel liegt in Stellenbosch in der Region Westkap, in der Nähe der Universität Stellenbosch. Das De Haas Living @ Die Laan 40 bietet Unterkünfte mit kostenfreiem WLAN und kostenfreien Privatparkplätzen.
Pool
Klimaanlage
Küche/Kochnische
Internet/WLAN
Parkplatz
Waschmaschine
Balkon/Terrasse
Fernseher
Garten
Familienfreundlich
100 % verifizierte Bewertungen
4.3 / 5 (200 Bewertungen)
We were surprised- everything was fine :)
We had the pleasure to stay at the De Haas Living 2. There, everything was just perfect. Nice cool room, very comfi beds, nice pool area. CLose to the city centre, it's in easy walking distance. We had a wonderful stay and will come back again for sure.
There's nothing to complain about :)
Spacious, modern and convenient stay in the heart of Stellenbosch
Aug 2019
We enjoyed the set-up and interior of the pool villa. It was neat, modern, covenient and well-located.. The staff was very friendly and helpful.
Somenthing very minor that could make the stay more comfortable: the kitchen needs an item or two to make it more user-friendly. We made salad, but there was no dish or bowl to put it in, also a peeler would be nice.
We loved our stay so much, we extended it by another two nights.
Feb 2022
We did not eat breakfast at the facility. Loved the pool and garden area. The location was superb. Safe parking. Staff went out of their way to assist and accommodate our every request and need. Linen was five-star quality! Charlotte Rhys's toiletries were appreciated.
A place to return
Jan 2023
Very stylish interior, safe location, nice pool
No fridge/minibar in the room
Very Nice Room, but hot due to power outage. Breakfast was great. Recommend just adding it to the room cost.
Need better signage from the street. Room was hot and toilet valve did not work properly.
beautiful place to stay
Dec 2022
very friendly people, big room, nice place
shower with low water pressure
Lovely stay in Stellenbosch
Feb 2023
The villa was spacious, clean and comfortable. It was centrally located. There is solar back up for use during loadshedding. We had a lovely stay.
Security and signage a bit lacking (a guest walked into our cottage the one night looking for a different room). Not major, easy mistake though but some signage could help prevent this. Other than that we had a lovely stay.
De Haas living excellence!
May 2022
The staf wonderful, went out of their way to make my daughters Birthday special! Special thanks to Micaela Coetzee..!! can not thank you enough! Girl with hart of Gold! Will definitely visit again!!! Thanks 😊
Spacious excellency!
Feb 2023
The spaciousness and excellent location!
The room was really nice and the neighborhood is quiet . I really recommend this hotel
Comfortable, pleasant place in a great location
Nov 2022
The room was clean, bed was very comfy, nice shower and bath in room, very well located - easy walk to the main street for restaurants and shopping. They were very helpful with late checkout after the race on Sunday, and also helpful with allowing us use of facilities for a braai. They were somewhat limited, though, but perfectly adequate. It was also nice to sit around the pool in the afternoon.
Minor (and easily fixable) things like no dustbin in the room, no milk the first day, mirrors in our room were inconvenient for my wife to dry her hair. The upstairs room had guests who woke up early and made a lot of noise - out of the venue's control, but still a minor negative.
The reception was warm and Anina was extremely accommodating Great stay !
We had an excellent stay at De Haas Living
Feb 2022
The property was spacious / clean and located in a quiet area. The staff were friendly. Management were very accomodating when requesting additional info/services. The pool was an added bonus during the heat wave.
Pool house is great for families!
Jan 2023
The pool house/cottage is a great option for families! We loved the space, and the location was excellent. We were able to walk to town for meals. Our 3 kids slept comfortably in the second bedroom.
We did have a problem with mosquitos…
Pleasant stay, more homely feel than a hotel, but that means some compromise ito expectation wrt specific items.
Nov 2022
- The location is amazing. - Lots of space in the room. - Staff are really excellent. - Love the white crisp linen.
- My room didnt have a fridge. As a solo work traveller, grabbing food on the go, I need a tiny fridge at least to keep meat cold etc. - There is no mirror close to the hairdryer plug point. - It stresses me out when you have to park behind orher guests etc, causes an issue when wanting to leave. - When room above me opened a shower/bath, it got loud in the room and the airpressure in the pipes ventilated through my bath's plug. Strange, especially late at night.
Very pleasant. Just a pity we couldn't stay longer
Nov 2021
The location and layout of the cottage was lovely, clean and comfortable
incredible little place!
Mar 2023
The host was amazing, beautiful place, the room was stunning and the location could not have been better. Incredible find!
Stay here if you want great quality for a very reasonable price!
May 2022
The host Micaela gave us a very warm welcome. From the pictures, I was expecting a comfortable stay but the room exceeded our expectations! We only stayed for one short night (on a rainy day) so didn't get to experience other facilities like the pool unfortunately. The price-quality was really good! :)
Wonderful location. Quiet. Home away from home.
Apr 2021
So easy to walk to the historic center & it's beautiful buildings, restaurants & shops as well as the university campus. Pool cottage was perfect for a family of 4 combining work & leisure.
Dishwasher & washing machine need to be left open to dry completely between guest stays to stop then smelling. Need a mosquito plug or net in the bedroom. Otherwise very lovely.
beautiful property
Feb 2022
service and staff amazing
hideaway close to the center
Dec 2022
quiet close to Centre there's this little hideaway. familiar hygge and easy access all time. prices were perfect and extended our stay to 7 days all together
this was kind of old/used in comparison to the other DeHaas properties that we used before. also a load shedding information had helped us to prevent from some trouble with light 💡 while there was no power from 8 pm so we sat lost with our mobile lights and child.
Wifi weak in bedrooms upstairs
The shower was black with mould and spiderwebs hung from the corners of the room
Maybe it just me but the open plan toilet was very uncomfortable.
Mar 2022
No privacy between bedroom and bathroom. Booked unit on ground floor, bur received a unit on first floor. Took this up with them and got a cold response back. No fridge in unit. No bottle water in units.
Wie viel kostet dieser bed and breakfast im Vergleich zu anderen in Stellenbosch?

Der Durchschnittspreis für eine Anmietung in Stellenbosch beträgt EUR 80 pro Nacht. Diese Miete ist EUR 6 günstiger als der Durchschnitt.
Ist das Parken in diesem bed and breakfast inbegriffen?

Ja, das Parken ist als Ausstattungsmerkmal bei De Haas Living @ Die Laan 40 aufgeführt. Für weitere Informationen empfehlen wir Ihnen, sich mit dem Anbieter der Unterkunft in Verbindung zu setzen, um zu erfahren, wo Sie parken können.
Gibt es in diesem bed and breakfast einen Pool?

Ja, bei De Haas Living @ Die Laan 40 steht ein Swimmingpool zur Verfügung. Genießen Sie das Wasser!
Ist De Haas Living @ Die Laan 40 haustierfreundlich?

Leider ist dieser bed and breakfast nicht haustierfreundlich. Versuchen Sie erneut zu suchen und filtern Sie nach "Haustiere erlaubt"
Welche Ausstattungsmerkmale sind bei De Haas Living @ Die Laan 40 verfügbar?

Wir haben 10 Ausstattungsmerkmale für diese Unterkunft gefunden. Dazu gehören pool, klimaanlage, küche/kochnische, internet/wlan und parkplatz.