Shy Cottage and Studio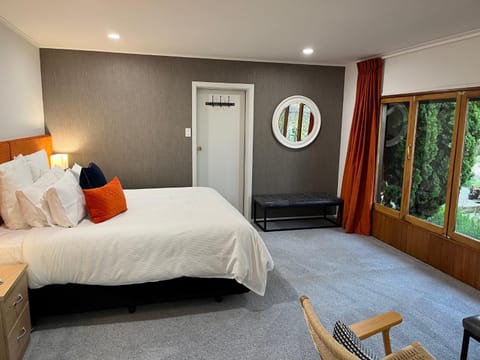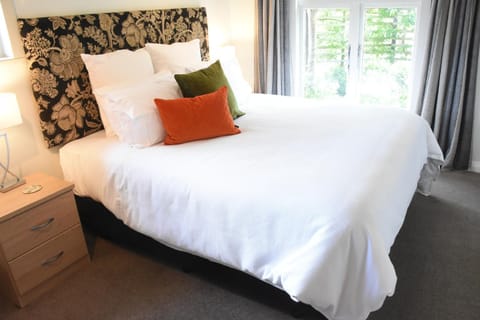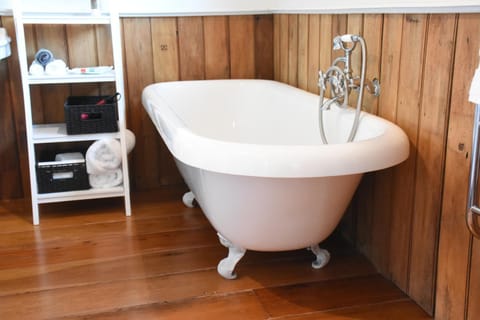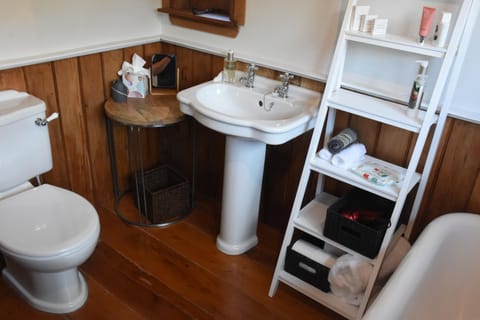 Bed and Breakfast in Wellington Region
Klimaanlage
Küche/Kochnische
Internet/WLAN
Über diesen bed and breakfast 
miete
Befindlich in Wellington Region, dieses charmant bed & breakfast für EUR 101 pro Nacht ist ein phantastisch Option für Ihr nächstes Reise. Das Shy Cottage and Studio in Greytown in Wellington bietet Unterkünfte mit kostenfreiem WLAN und kostenfreien Privatparkplätzen.
Klimaanlage
Küche/Kochnische
Internet/WLAN
Kamin
Parkplatz
Waschmaschine
Balkon/Terrasse
Whirlpool/Spa
Fernseher
Garten
Karte von Wellington 

Region
100 % verifizierte Bewertungen
4.7 / 5

"Herausragend"

(271 Bewertungen)
Would reccomend shy cottage and studio if you're staying over in Greytown The studio we stayed in had everything you needed.Lovely toiletries comfortable bed.And so close to town
Not having sky sport channels.😬
We stayed in the studio and it totally met our expectations. Comfortable and quiet, walking distance to town and restaurants.
An area to sit outdoors in the sun would have been nice, though we didn't stay long enough this trip to enjoy a rest outside
Loved every moment of our stay.
May 2022
We loved Shy Cottage from the moment we walked in. It was so warm & welcoming with every detail for guest comfort considered & provided. Everything supplied was lovely quality. The place was very quiet & the bed very comfy. We'd love to have stayed longer so will return at some time.
Nothing. We were happy with everything.
Very quiet but central location. Spacious studio with everything you would need . Warm heat pump and well equipped kitchen . Very spacious . Restful garden outlook.
Very quaint, walking distance to shops and restaurants. The fire made it super cosy. Bed was ultra comfy. Really pretty garden.
very comfortable, and great location
despite what I have recalled above the place has a great feel, rooms comfortable and well set out. good attention to det
May 2023
unique, quant , accessible to most things along the main road
a bit slippery on wooden path even with the wire- garden encroached some of these paths. if I was to have parked in the right hand side of the car port then both units would struggle to get pass to get to their respective paths to their units
The studio was very comfortable, everything was provided to make our stay very comfortable. The toiletries provided were excellent with not only a hair dryer but hair straightener provided as well.
To be honest, there wasn't anything that could have been done better.
The Studio was lovely and equipped with everything we needed and a lot more. Very comfortable.
I enjoyed my stay and would choose this accommodation again.
Jul 2021
The studio was attractive, comfortable, quiet and well appointed. The setting with the garden through the windows was tranquil and the sound of the fountain in the garden was really nice.
Unfortunately my breakfast request was missed. I had booked everything at the same time and was looking forward to the breakfast. Everything else was gorgeous.
The open fire, location, quiet surroundings, cleanliness, parking on site. Spa bath outside. My second visit here.
We loved it, it was cosy, warm well resourced - just perfect.
May 2022
The location was perfect, the cottage was perfect, quiet, cosy, well resourced. The linen was lovely, the Linden Leaves products were much appreciated, breakfast was perfect. I can't fault a thing. I will re-book when in the area. Thank you to our hosts.
We would be happy to stay there again.
Aug 2021
The location was great, the studio and cottage comfortable. We were glad of the electric blankets, and the heat pumps on a very cold night. The Linden Leaves products were lovely.
After a long drive, it was a lovely, peaceful place to stay. And even though it was a
Jan 2022
The location was excellent. We absolutely loved the garden and the privacy. I adored having a bath. We loved the age and style of the cottage, especially the verandah
Our stay at Shy Cottage studio was great- it is comfortable
Nov 2022
The location is excellent - short walk to cafes and shops. Beautiful garden. The room had a lovely outlook onto a courtyard. Cat Pluto is gorgeous.
We heard the wee puppy crying/whining for over two hours one evening when when the owners were out . This was the only thing otherwise it is a great place to stay
Absolutely divine
Aug 2021
The host was so lovely and respectful and even called me to return my shoes I'd left behind. Everything about the cottage was gorgeous from the bath robes to the bathroom decor and I loved the wood fire. Highly recommend.
A beautiful place.
Sep 2022
The extra touches made it feel like a luxury stay - the range of teas and coffees, the robes, the moisturizers and soaps. The spa bath in the garden was bliss! It was a beautiful space and we highly recommend Shy Studio. I have no doubt we will be staying here again!
Nothing, it was fantastic!
The cottage was gorgeous, as well as spacious and very well-equipped. The kitchen had almost as much gear as we do at home! Check in instructions were very thorough and everything was well-organised. Wifi was fast and reliable. Would definitely love to stay here again
Shy cottage accommodation was adequate for what we paid. No complaints of the indoors.
Jan 2023
The cottage was clean and well appointed I have no complaint about any part of the indoors.
Unfortunately the outside area let it down. I know we are not paying for the outdoors but when you rent a cottage you are looking at the overall ambience of the property. The surrounds (garden entry) needed a good cut back and leaves removed - general garden maintenance. The car park had a tree limb over it which meant the birds pooped on your car when parked there. I do understand in these times there might be very good reasons for the property not being up to scratch - ie illness.
Very pleasant and enjoyable.
Apr 2022
The beautiful Linden Leaves products, the lovely linen and proximity to town.
The parking for a Ute was difficult for the studio. The internet was quite weak.
Loved it. Totally recommended
Mar 2023
Superb quiet stay, near shops and cafes, with high quality cotton sheets and natural bedding.
Jul 2021
Superb stay and most of all the high quality crisp cotton sheets!
The shower did not have a heater. Being a frosty night, it was really cold.
Disappointed about breakfast but apart from that it was fine and we only had a one night stay
Jan 2023
Studio was spotless. Nice selection of tea and coffee. Being at the back of property it was nice and quiet. Nice to see parabren free toiletries and lots of extras, good large shower. Only a short walk to town and had off street parking
It said it was a bed n breakfast but there was no breakfast supplied and no one around in morning to ask. Would be nice to have a lock on one of the windows so you could go out and leave it open or leave it open when sleeping. Large bed though a bit firm for us but with lots of pillows to choose from.
Spacious room, quite and easy walk to town centre. Bathroom was immaculate and everything well appointed. Would stay again. Many thanks
So welcoming and comfortable Loved the extra touches like a hair straightener and lovely soap
Shy Cottage was just beautiful. So peaceful and surrounded in lovely gardens. The little touches were thoughtful. We should have booked an extra night.
A perfect stop over en route to Wellington
Dec 2022
Self contained with everything we needed for an overnight stay. Great location within easy walking distance of the town.
Won't be disappointed!
Jul 2021
Second time staying, previously in the cottage but this time in the studio. Great stay, I forgot that I don't need to pack anything eg is the hair straightener. Bathroom is generous in size with linden leaves brand toiletries. Water pressure is great. The studio is roomy and immaculately kept. Bed is comfortable, had a great night sleep. If you have the opportunity to stay here then do so. You won't be disappointed.
Great place for a short break away out of the city for the night.
Mar 2023
Room was nice and quiet, comfy good quality furnishings and clean.
Nothing, everything was perfect.
perfect place to get away for a bit
Nov 2022
really cosy. nice little touches and very comfortable bed! short stroll into greytown shops…
Quiet, tranquil setting, lovely comfortable bed
Enjoyable stay will stay there again.
May 2023
Quiet location, walking distance to shops and restaurants. Character stay to match the character of the town.
A bit cold, even with heat pump.it was a cold night though. double or secondary glazing would be
Wonderful cottage beyond all our expectations. Fire sublime and delightful marinated blueberries included in breakfast. Can't recommend highly enough.
Day before our night away for my husband's 40th together our son tested positive for covid. Called the owner and explained the situation ( parents of 5 children, hubby's birthday, planned a surprise very rear night away together) and asked if we could please rebook for a night in the near future so we didn't expose our elderly parents to covid, they said they could only try sell the room and if it did we would get a refund. After emails and phone calls we did not hear back from them. Was a lot of money to lose.
Wie viel kostet dieser bed and breakfast im Vergleich zu anderen in Wellington Region?

Der Durchschnittspreis für eine Anmietung in Wellington Region beträgt EUR 105 pro Nacht. Diese Miete ist EUR 4 günstiger als der Durchschnitt.
Ist das Parken in diesem bed and breakfast inbegriffen?

Ja, das Parken ist als Ausstattungsmerkmal bei Shy Cottage and Studio aufgeführt. Für weitere Informationen empfehlen wir Ihnen, sich mit dem Anbieter der Unterkunft in Verbindung zu setzen, um zu erfahren, wo Sie parken können.
Gibt es in diesem bed and breakfast einen Pool?

Wir haben keinen Pool gefunden, der als Ausstattungsmerkmal für diesen bed and breakfast aufgeführt ist. Es kann sich lohnen, noch einmal zu prüfen, ob ein Pool für Ihren Aufenthalt wichtig ist.
Ist Shy Cottage and Studio haustierfreundlich?

Leider ist dieser bed and breakfast nicht haustierfreundlich. Versuchen Sie erneut zu suchen und filtern Sie nach "Haustiere erlaubt"
Welche Ausstattungsmerkmale sind bei Shy Cottage and Studio verfügbar?

Wir haben 10 Ausstattungsmerkmale für diese Unterkunft gefunden. Dazu gehören klimaanlage, küche/kochnische, internet/wlan, kamin und parkplatz.