La Paz del Caribe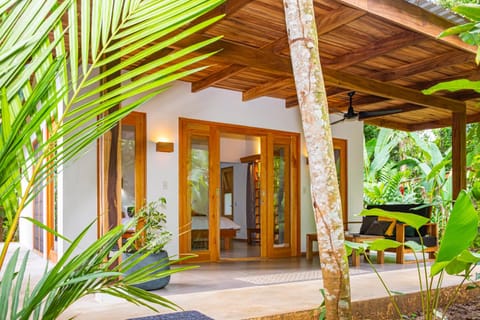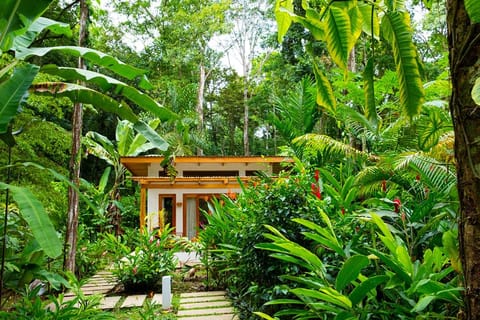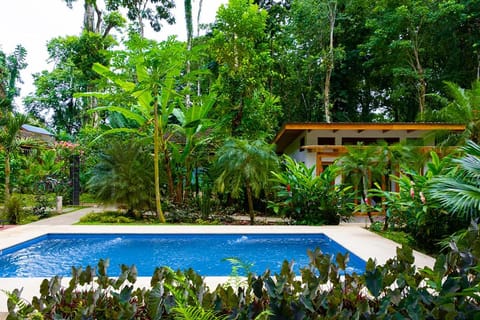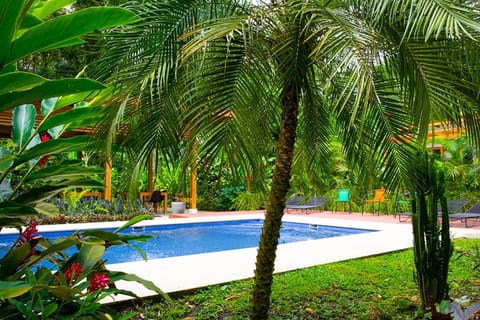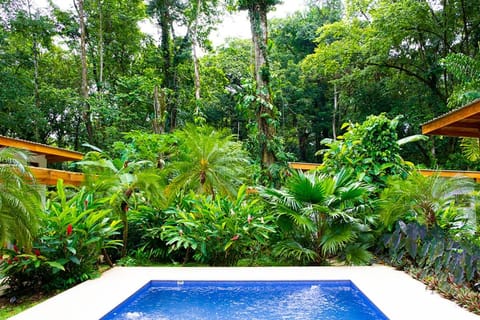 Bed and Breakfast in Panama
Pool
Küche/Kochnische
Internet/WLAN
Über diesen bed and breakfast 
miete
Eingebettet in Panama, dieses schön bed & breakfast für EUR 131 pro Nacht ist ein phantastisch Auswahl für Ihr nächstes Pause. Das La Paz del Caribe in Puerto Viejo bietet Gartenblick, einen Außenpool, einen Garten, eine Gemeinschaftslounge und eine Terrasse. WLAN und die Privatparkplätze am Bed & Breakfast nutzen Sie kostenfrei.
Pool
Küche/Kochnische
Internet/WLAN
Rauchen erlaubt
Parkplatz
Waschmaschine
Balkon/Terrasse
Fernseher
Rollstuhlgerecht
Garten
Familienfreundlich
100 % verifizierte Bewertungen
5.0 / 5

"Herausragend"

(190 Bewertungen)
An excellent location for birding.
Oct 2021
Dena, owner of the Caribbean-CR style food stall across the street, conveniently close to LPDC, unapologetically and repeatedly overcharged several dollars for the same meal, claiming that her workers had previously made a mistake.
Perfect romantic beach getaway!
May 2022
we loved everything about this property. It was the perfect romantic getaway. The owners took incredible care of us. Every morning they served us a fresh and delicious breakfast. The room was exceptionally clean. The location was a five minute walk to the beach and just far enough away from Puerto Viejo. The grounds were lush and beautiful. We woke up every morning to the sounds of the jungle. We will definitely be back!
We liked everything about our 7 nights stay. The room was big, clean, outside and inside shower. You feel you're like in the jungle with all the nature sounds. The pool was really nice and clean. How not to talk about the owners Lorie and David who are so nice, give so many good advices, always ready to help you. The breakfast was heavenly delicious with great homemade products. Very nice location too.
Maybe the mattress was a bit to firm.
Exceptional and affordable luxury stay with great hosts and super friendly staff.
Jan 2023
We have put a lot of time into the research for accommodations and we know it's super difficult. But you can stop searching now and book your stay at La Paz del Caribe. The bungalows are new, spacious and offer a lot of comfort: huge bed, fridge, jungle shower and a private terrace. Plus, you have two pools to choose from. It is cleaned daily and and the service shows love to detail (fresh flowers each day). The breakfast is super delicious. The premise is very nice, green and spacious but offers privacy to each guest. The owners Laurie and Wade take great care of their guests and are exceptional hosts. We loved it so much so that we added another night. Plus, we got a lot options to choose for tours and can highly recommend to book the Cahuita Tour with Joel. As it is a bit outside of Puerto Vjejo it is good to have a car but you can also get around by foot (bring flashlight), TukTuk or rent scooters or bicycles. loved it there <3
We had an amazing time at La Paz the Caribe. The bungalow, the breakfast, the hosts - everything was excellent. We particularly enjoyed the private tour with Joe which our hosts arranged for us.
very clean and beautiful, detail oriented, amazing breakfast and surrounded by jungle fever and loud monkeys :) the best accommodation we had in Costa Rica!
Magical Paradise.
Nov 2022
This place is magical. Wade and Laurie have created an incredible paradise. The impressive, fresh breakfast has been mentioned already several times, but it is the best breakfast we have had while travelling. If you want to relax, enjoy nature and have an awesome stay with truely amazing hosts La Paz Del Caribe is where you want to unwind. The daily minibar refill is a very nice touch as well. Thanks for making this stay memorable.
Beautiful and peaceful place to stay
Nov 2021
This place is absolutely amazing. I loved it so much that I didn't want to go home and I had to extend my stay. The surrounding is beautiful- full of beautiful trees and flowers. I also loved the pool. The location of the hotel is amazing too. You can rent a bike from the hotel and explore all the beaches and the village with the bike. The breakfast is the best ever! The hosts are super friendly and you feel very welcome. I really recommend doing the guided tour with Joel! It was amazing. We went to the national park and to the bribri tribe where we made chocolate with them. An unforgettable experience! I would always come back to this beautiful place when I would go to costa rica again!
This is one of the best accommodations we've ever stayed at. The gardens and villa are stunning. The homemade breakfast is delicious. Wade and Laurie are friendly and helpful. We also really recommend doing the tour with Joel which was incredible. The location is also perfect - in 5-15 minutes walk you can reach a whole load of different restaurants. The beach is also very close.
The staff was AMAZING!! so helpful and accomodating. They helped to answer any and all questions I had and were incredibly friendly in the process!
A little piece of heaven. we arrived to the area for the first time and had no expectations but what we've heard. the mo
Apr 2023
The nature all around, big and specious rooms, very clean, the staff was very friendly
the location was great 5 min walk to a lot of spots, and the design is lovely
For the price I was expecting that the room have AC
the location of the accommodation is great. You have a authentic jungle feeling between the beach and urban-life. But what we liked the most were our hosts Laurie and Wade. They create by heart a wonderful place for travelers to feel very very good and relax. we can say that, it was our most comfortable stay during our Costa Rica traveling because the bungalows have fit well into nature. it is one with the environment and doesn't try to fight against it with for example air conditioning. that's why we found the driest bed during our journey. we are really happy to find this beautiful and magical place with its lovely host. also really great is the fantastic breakfast, the yoga tower with a great view into the jungle, the pools and much more. not to forget is also our Guide Joel. we spend a whole day with him and he showed us his way of life in Costa Rica. we went with him to a Nationalpark, to indigenous village and to the waterfalls. it felt like hanging around with a friend. thank you very much dear LA PAZ DEL CARIBE ❤️
this was a 10 out of 10. the breakfasts were fresh and delicious. Wade and Laurie our hosts were pleasant and available
May 2023
the landscaped grounds architecture and location.
Amazing place to stay!!
Oct 2022
The hosts were super nice and payed attention to every detail. Breakfast was amazing. Loved the location and bungalow design! It felt like we were immersed in the jungle. Such a wonderful experience. Would love to come back!!
with such an incredible experience I'll be back for sure!
Mar 2022
The grounds are gorgeous, the property is well cared for and all the plants give a very secluded feel. Laurie and Wade were exceptional hosts; they make themselves available to you and have great info on what's around. Laurie also prepares a homemade (vegan friendly)breakfast that was a highlight of each morning! The bungalow was very clean, lots of natural light coming in, fresh flowers placed around after cleaning service. It is a short walk to some amazing beaches and excellent restaurants. You're tucked away in a tropical oasis.
The entire complex is fantastically beautiful and privately located because you live completely in the green for us it was the highlight of a three-week trip. There are only a few guest rooms available and thus one remains among themselves. A pool in the middle of the complex invites you to swim at day and even night. The two landlords are really very accommodating and always open for a nice conversation. They were so friendly and have organized for us a dolphin watching tour with Jose, this was really a highlight !!! Definitely book ! Every day you are surprised with a remaining and varied breakfast and you have in the fridge even 2 beers per day (this is perfect for the Germans) The resort is about 200m from the beach and has within 5-8 go minutes some good restaurant. The accommodations were the most modern we had in costa Rica and the way they are designed really make you want to relax! The internet works very well however there are so many impressions that you don't miss it. Thank you for these nice relaxing days!
Paradise in Paradise
Dec 2021
The current rating is fully deserved. Laurie & Wade made me feel welcome right from the start. Everything is beautiful - the people, the food, the rooms, the cleanliness, the pool, the garden and more. The plants grow so fast here and the humidity is high, which means a lot of work to keep the standard at this top level. It's great to get used to hearing the sounds of nature again. As many others do, I extended my stay. They also have a network of good recommendations for surfing, dining and excursion. My tour with Joel Lewis was wonderful. I would love to visit them all again.
The bungalows are very nicely decorated and private and have enough space. Love the outside shower which we used a lot. The breakfast is always different and it was one of the best we had in our whole 3 weeks in Costa Rica. The open air concept works perfectly to get enough air flow.
The bed has an extremely hard mattress, which meant we didn't sleep as well as we could.
Perfect, peaceful & luxurious stay in the jungle on the Caribbean coast.
Oct 2022
The bungalows are stunning! completely immersed in the jungle but close enough to walk to the beach. Hosts Laurie & Wade made us feel so welcome and had great communication whilst we were there. The breakfasts were so tasty and varied considering we stayed for 6 nights. We loved sitting out on our private porch with a drink, playing cards and listening to the sounds of the jungle. Pool facilities were great and the grounds of the property were very well kept and beautiful.
Luxury in a jungle setting
Mar 2023
The breakfast was over the top amazing. It was gourmet. The property is BEAUTIFUL. Our room had both its own indoor shower as well as its own private outdoor shower. Its pretty special to be able to shower and enjoy the foliage and hear howler monkies. We stayed at 15 different properties during our 6 week vacation and this one was by far the nicest. The hosts were amazing. We highly recommend this place.
That we didn't choose to spend our whole 6 weeks here!!
Beautiful bunglow, terrible host. Would 100% avoid.
May 2023
The breakfast was below average as there no options or choice about what to have nor were we asked. The service at breakfast was poor, Laurie was unfriendly during the breakfast service and didn't barely spoke to us. Also breakfast ended at 8.30am which was too early. She made us feel uncomfortable when we said our cup was dirty at breakfast and checked it with disbelief and a scowl.
We did not like the attitude of the host Laurie. She was cold upon our arrival, uninviting and unfriendly. We had a query regarding how to dispose of feminine hygiene products which was met with disdain and scoffing by Laurie. As a woman her response lacked compassion and we felt uncomfortable. When we felt Lauries attitude could not get any worse, when we were leaving she was dismissive, rude and obnoxious as if because we were no longer guests at the hotel, her minimal effort of customer service abruptly ended. Because of this, it ruined our last day in Peurto Veijo and we were left hurt and upset by the way we were treatment. We would never recommend anyone to stay here. The other host Wade was wonderful unfortunately he was overshadowed by Laurie who was insufferable.
Such a nice place! The newly renovated bungalows are just amazing and designed with so much detail! Absolutely loved the outdoor shower!
Nothing- it really is perfect!
Absolute comfort , solitude, and euphoria in paradise .
Aug 2021
Such a comfortable beautiful place . Very private and you have everything you could need . Location is amazing ,close to everything you could need . We had the BEST tours organized by the owners and breakfast. I was elated to have a fresh organic breakfast every morning and great conversations with the kindest people . :))
Nothing ! Our stay exceeded our expectations ! Thank you for such a wonderful experience!
quiet area with a nice neighborhood, great property with a nice pool area, spacious rooms and very friendly hosts who make awesome breakfast every morning
Our stay at La Paz del Caribe was amazing. Everyone tried to make our stay unforgettable. We could borrow beach towels, when our car had a flat tire the host even came to the mechanic he recommend to look if everything worked out, the breakfast was amazing and we got great recommendations for activities. Also the housekeeping was great and very friendly.
The mattress could be a bit softer but we still slept very good.
One of the most beautiful accommodations on our trip through Costa Rica. Incredibly friendly and helpful hosts. The spacious bungalows fit perfectly into the rainforest and are of high quality and lovingly furnished. There is even an outside shower. Numerous animals can be seen nearby. The vegetarian breakfast is a real highlight. Homemade bread and an incredibly delicious and varied menu. We would have liked to have stayed longer. Thank you for this great stay! PS: Visit the Ara-Manzanillo. Its really worth it and an incredible experience to see wildlife Aras.
My sister and I stayed here for 2 nights in April and we wish we'd stayed longer! Laurie and Wade are lovely people and have made this place the perfect retreat. They were really friendly and helpful, providing great recommendations to enjoy the area. The breakfast every morning was the best we had during our trip. The tour with Joel organised through them was also amazing and would definitely recommend. Thanks for a great stay!
My daughter and I had a wonderful vacation. Wade and Laurie were very hospitable, attentive and very nice people. The hotel is located in a very calm and peaceful place. If you are tired of the bustle of the city, then you are definitely here. The bungalows are made in a modern style, everything you need is available. Special thanks for the delicious, beautiful, varied and hearty breakfasts. Thanks to the owners for the proposed tours. We took three of them and liked all of them. Thanks to all the staff, they are all very nice. Highly recommend this hotel.
It was a long way to get from San Jose. The road is a bit tiresome. But we should have taken a plane ticket from San Jose to Limon
Laurie & Wade are wonderful hosts. Super accommodating and helpful. The accommodations are beautifully designed. The breakfasts at La Paz are the best in all of Costa Rica! The pool is perfect for family fun.
The 4-person cabin abuts directly to the hosts own home, which some folks might find not very private. The 2-person homes are deeper into the jungle, offering more privacy and quiet.
Wie viel kostet dieser bed and breakfast im Vergleich zu anderen in Panama?

Der Durchschnittspreis für eine Anmietung in Panama beträgt EUR 86 pro Nacht. Diese Miete liegt EUR 45 über dem Durchschnitt.
Ist das Parken in diesem bed and breakfast inbegriffen?

Ja, das Parken ist als Ausstattungsmerkmal bei La Paz del Caribe aufgeführt. Für weitere Informationen empfehlen wir Ihnen, sich mit dem Anbieter der Unterkunft in Verbindung zu setzen, um zu erfahren, wo Sie parken können.
Gibt es in diesem bed and breakfast einen Pool?

Ja, bei La Paz del Caribe steht ein Swimmingpool zur Verfügung. Genießen Sie das Wasser!
Ist La Paz del Caribe haustierfreundlich?

Leider ist dieser bed and breakfast nicht haustierfreundlich. Versuchen Sie erneut zu suchen und filtern Sie nach "Haustiere erlaubt"
Welche Ausstattungsmerkmale sind bei La Paz del Caribe verfügbar?

Wir haben 11 Ausstattungsmerkmale für diese Unterkunft gefunden. Dazu gehören pool, küche/kochnische, internet/wlan, rauchen erlaubt und parkplatz.