Aquavilla Studio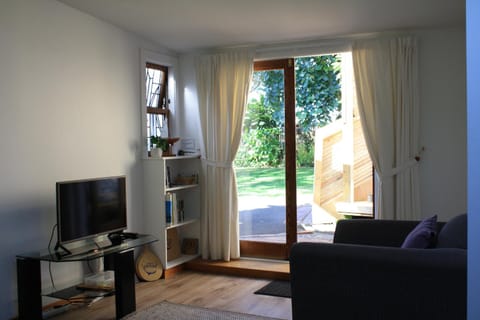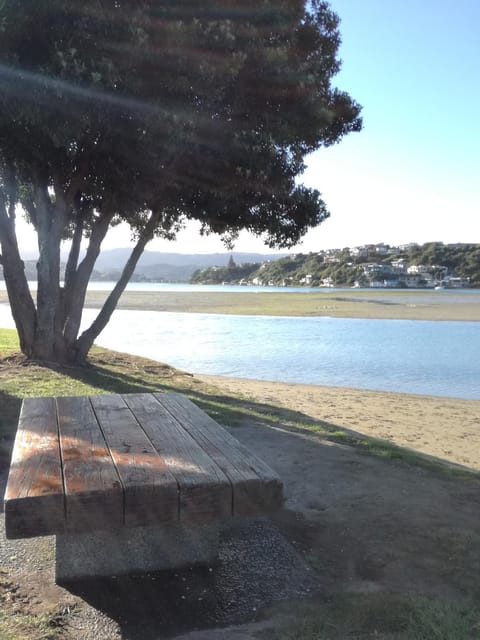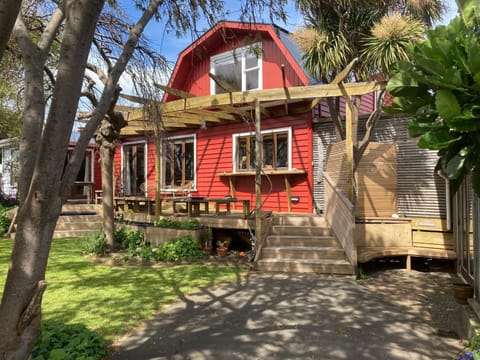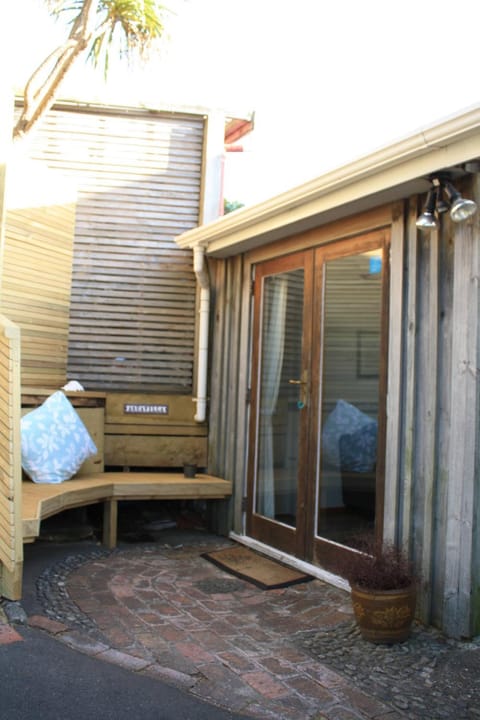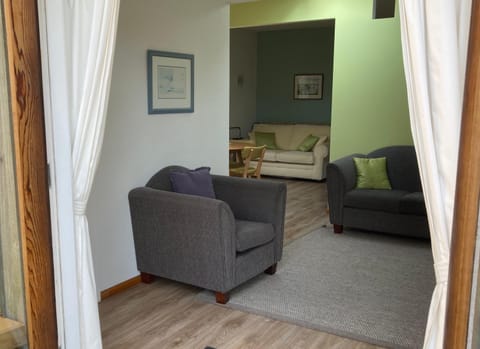 Bed and Breakfast in Wellington Region
Pool
Küche/Kochnische
Internet/WLAN
Über diesen bed and breakfast 
miete
Eingebettet in Wellington Region, dieses schön übernachtung mit frühstück für EUR 101 pro Nacht ist ein großartig Auswahl für Ihr nächstes Reise. Das Aquavilla Studio in Plimmerton bietet einen Tennisplatz, kostenfreies WLAN und Gartenblick. Das Bed & Breakfast bietet eine Terrasse und befindet sich in einer Gegend, in der Sie Aktivitäten wie Angeln, Schnorcheln und Kanufahren nachgehen...
Pool
Küche/Kochnische
Internet/WLAN
Parkplatz
Waschmaschine
Balkon/Terrasse
Fernseher
Garten
Familienfreundlich
Karte von Wellington 

Region
100 % verifizierte Bewertungen
4.5 / 5

"Ausgezeichnet"

(81 Bewertungen)
A really enjoyable stay. Definitely use the villa on our next visit.
Jul 2022
Yes the breakfast was more than enough. Eggs toast cerial coffee / tea. The facility was nice and clean. The bed was very comfortable and cosy. The bathroom was lean and tidy. The host was friendly and very helpful. A lovely place to stay. Very enjoyable.
We really enjoyed our stay. The only problem was not the fault of the host or the facility. The weather put a dampener on our stay. So we stayed indoors in the warmth of the lounge area and watched TV.
Highly recommend. Perfect, Comfortable, Clean& Neat, Our little home away from home.
Jul 2021
We didn't have the time to enjoy the healthy breakfast left for us. We left the house early in the morning and come home really late. But Tom was awesome to deal with. Love the location, if only we came during summer, oh! I could picture my little family strolling the shorelines of Plimmerton Beach, it was just beautiful.
There was nothing to dislike. We loved everything about Aquavilla. It was a full on weekend for us due to work conference, we couldn't do much with the little free time that we had, but other than that, we were just grateful that we found ourselves our little home away from home. I highly reccomend this place to anyone who's planning an escape down the Capital :) Thank you so much Tom.
Was very clean and tidy good selection for breakfast. Also Bathroom supplies were supplied everything you needed to be comfy, close to dairy and other shops, takeaways. Close to beach was a very pleasent stay also let us park car in driveway Thank you very much highly recommended
Cosy venue, very handy, everything we needed. Parking on site good, but very narrow street access.
Aug 2021
Very handyfor where we wanted to go to. Good restaurant handy to B & B
Would have been nice to watch the rugby test. Had a problem operating the volume of the control, but that was probably us!
We really enjoyed our stay at Aquavilla, it had everything thing we needed. The kitchen was very well equipped and the b
Apr 2022
Very clean property and the kitchen was very well equipped
The villa was really clean, bed was super comfortable. Close to Plimmerton beach, such a nice quiet location. Tom was a great host and very friendly, he made us feel very welcome and was very helpful. we enjoyed our stay so much. Thank you :-)
The location was excellent. There were a selection of restaurants within walking distance. Beach two door down the road and the railway station across the road which you couldn't hear any of the trains passing by.
As this is a bed and breakfast the only thing would be if the owners could check supplies regularly and top up on milk and butter (possibly a half a block of butter). Everything else was good.
Self contained little villa, great for a couple and close to beach and shops
Jan 2022
The location is great - very short walk to the beach and also to cafe, dairy and restaurants. Breakfast provisions were all provided, loved the homemade muesli. Thanks Tom for our short retreat. Happy to come again.
The hosts are lovely and friendly, villa was comfy, very tidy and clean would definitely recommend for summer, as the beach is about 20 meters away from driveway. Dairy, Cafe and take outs within 2 minute walking distance from villa.
Was given an old nappy cloth for a bench cloth, apart from that everything was pretty clean and comfy, little chilly but didn't take long to warm the villa up with the wall heater.
roof needs fixing, better for summer stays
Jul 2022
the bed was very comfy, wifi was good. kitchen amenities were good.
roof was leaking and the tarp covering it was very noisy. parking access was very tight and awkward. the heater was too noisy to leave on overnight. the breakfast was poor, only 4 eggs for 3 nights, no spreads, fruit or enough milk to have cereals, not that we wanted the cereals as they were previously opened. didn't see any staff or hosts.
We had a relaxing summer beach weekend away and great sleep in the super comfortable bed.
Feb 2023
The beach is at the end of the street (but walk towards the main beach for a sandier spot) and closeness to eating spots.
Nothing really - very light sleepers might be disturbed by the infrequent railway noise.
Spacious living, good-sized bathroom with shower and well-stocked kitchenette. The queen bed was sooo comfortable and the room was exceptionally clean. The room is located across the road from Plimmerton train station which was very convenient. You could hear the trains at night which may bother some people, but didn't bother us at all. Also very convenient were the shops and cafes only a few minutes walk away. Bread, milk and some cereals were provided on the first day for breakfast. These were not restocked during our 4 night stay but this didn't really bother us as we went out for breakfast most mornings. Clean towels were provided on request. It is an absolutely beautiful location and a beautiful room which became our home away from home. Will definitely be back!
We will definitely stay there again.
May 2021
Perfect location - short walk to train station, beach, cafe's & bars. Kitchen provided for basic breakfast needs with bread, butter, spreads, cereals, tea, coffee, milk, etc..
Unexpected & unadvised short step down from entrance into living room which almost caused a fall.
Our stay was pleasant and close to where we needed to be.
Open plan of the villa. It was clean and fresh. Close to cafes and close to beach
We liked everything about our stay. Not enough eggs for brekky lol 😆
Location was great. Breakfast was good.
Bed was a little uncomfortable, had a bit of roll together. But think that it was because im used to a king 😊
Location and it had everything we needed for a relaxing stay.
a cosy getaway close to Wellington
Mar 2022
it was all great . Near the railway line but that was okay Excelent facilities And breakfast supplies And books !
It is a beautiful well appointment property so very clean and functional with everything we needed for our stay
Great location. Warm, clean and comfortable.
this is a fabulous spot to stay. we had business in Porirua so super close. Plimmerton is a gorgeous wee village. Train
May 2022
great location very private super comfy bed
Great for coastal walks and cafe visits.
Jan 2022
Great location, close to the coast, cafes and takeaway places. Right across the road from the railway station. Clean, comfortable accommodation with everything I needed. Friendly, helpful owners. Also had a great night out at the local Polish restaurant, Topor.
There was construction going on nearby which made it quite noisy at night, but this will be temporary.
Great location Beachy homely feel Accommodated my late arrival and extra person Excellent service n prompt replies Very satisfied with accommodation
Lovely peaceful cottage feel, with a short distance to the beach, highly recommended 😁
Oct 2022
Great everything was catered for.
Friendly hosts. We got there at am in the morning. Met the hosts who were very accommodating and down to earth. Wee left them a cutting on a hibiscus (puapua).
Wie viel kostet dieser bed and breakfast im Vergleich zu anderen in Wellington Region?

Der Durchschnittspreis für eine Anmietung in Wellington Region beträgt EUR 104 pro Nacht. Diese Miete ist EUR 3 günstiger als der Durchschnitt.
Ist das Parken in diesem bed and breakfast inbegriffen?

Ja, das Parken ist als Ausstattungsmerkmal bei Aquavilla Studio aufgeführt. Für weitere Informationen empfehlen wir Ihnen, sich mit dem Anbieter der Unterkunft in Verbindung zu setzen, um zu erfahren, wo Sie parken können.
Gibt es in diesem bed and breakfast einen Pool?

Ja, bei Aquavilla Studio steht ein Swimmingpool zur Verfügung. Genießen Sie das Wasser!
Ist Aquavilla Studio haustierfreundlich?

Leider ist dieser bed and breakfast nicht haustierfreundlich. Versuchen Sie erneut zu suchen und filtern Sie nach "Haustiere erlaubt"
Welche Ausstattungsmerkmale sind bei Aquavilla Studio verfügbar?

Wir haben 9 Ausstattungsmerkmale für diese Unterkunft gefunden. Dazu gehören pool, küche/kochnische, internet/wlan, parkplatz und waschmaschine.