Bike and Tours Bed and Breakfast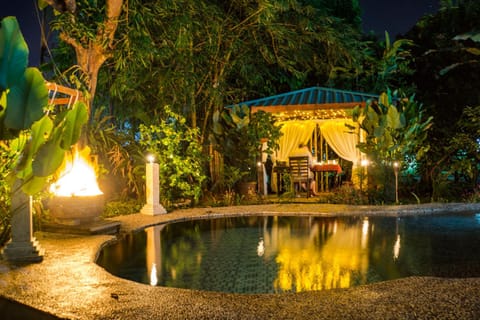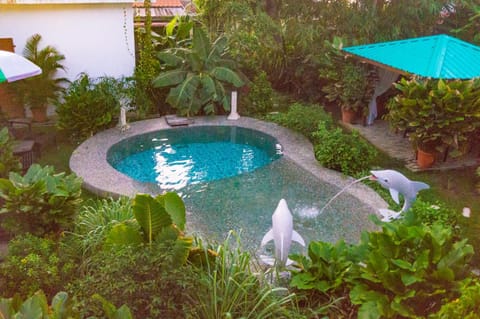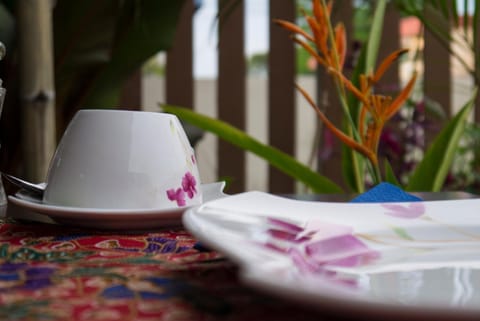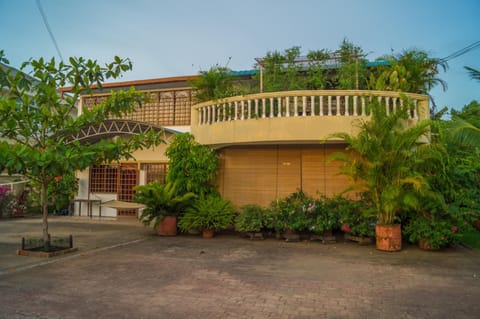 Bed and Breakfast in Sabah
Pool
Klimaanlage
Internet/WLAN
Über diesen bed and breakfast 
miete
Eingebettet in Sabah, dieses attraktiv bed & breakfast für EUR 38 pro Nacht ist ein phantastisch Option für Ihr nächstes Urlaub. Das Bike and Tours Bed and Breakfast begrüßt Sie in Lahad Datu. Freuen Sie sich auf ein Restaurant, kostenfreie Parkplätze (je nach Verfügbarkeit) und Zimmer mit kostenfreiem WLAN.
Pool
Klimaanlage
Internet/WLAN
Parkplatz
Waschmaschine
Balkon/Terrasse
Fernseher
Garten
Familienfreundlich
100 % verifizierte Bewertungen
4.8 / 5

"Herausragend"

(74 Bewertungen)
Amazing hosts, great food.
Mar 2020
We loved our stay here. We ended up spending 5 nights here and could have stayed longer. Simon and Itisha were amazing hosts. The house is comfortable and homey with a really nice splash pool to cool off. The breakfast was the best we had in Malaysia, and if you are lucky enough to be there on a night where they cook dinner, you will be blown away. The are excellent resources to help you plan a trip anywhere in Sabah, and really good people as well.
The town itself is nothing special. But its a great base to explore the region.
Excellent, highly recommended and super tasteful food.
Aug 2022
We booked this B&B as a transit to go to Danum Valley. It really exceeded our expectations. Very nice and helpful hosts. I would also really recommend to have dinner at the property. The food was absolutely amazing, beautifully presented and super tasteful. The rooms were spacious, clean and airconditioned.
Very warm welcome, the people working there were very kind. The rooms were clean. The food is great. We left just before lunchtime and with not too many options in walking distance they made us a small lunch! If I'd ever come back to Lahud Datu it would be here
The city if Lahud Datu is not that nice in my opinion, but they can't help it.
This charming home is like a little oasis, very comfortable and absolutely delicious food courtesy of Tisha.
Apr 2023
Very warm welcome, great food.
location felt a little hemmed in.
This was our second stay following a tour in Tabin. We were again warmly welcomed by Itisha, Simon and their family. We were able to relax in their well kept garden and cool of in the pool. We had a delicious dinner and breakfast. We were shown a great hospitality during a very worrying and uncertain time.
They catered for vegetarians, the food was exceptional and we ate things that we have never experienced before, a culinary adventure.
Simon and Tisha were very helpful and helped with food and transport for the trips even at short notice, we liked the pool and the relaxation hammock's
The swimming pool is lovely, the garden is amazing, and the dinner is a whole experience. We love to stay there, it was amazing to relax after Danum Valley. The welcome drink was super nice, never had that juice before and it was great!
The hotel is not in a central area, so we had to get a taxi to grab a sandwich in the middle of the afternoon. It would be a plus if the hotel had some easy snacks or simple sandwiches.
super clean and comfortable
Sep 2022
the stuff are amazing and the food is one of the best we had in Malaysia. If you stay here, take your chance to try the delicious traditional dinner.
The standout here is definitely The staff! Especially Tish and her husband Simon. Do yourself a favour and stay longer than an overnight stay. You can also do other tours with them, including cooking courses with a trip to the markets. Wish we had more time to stay and do this. Next time for sure. The food here is amazing, make sure to eat dinner here as well as breakfast if you can.
A gem in lahad datu
Sep 2022
The hosts were friendly and very helpful. Breakfast was filling and tasty.
Amazing hosts, staff, food, setting and vibe!
Jun 2022
The food was incredible - some of the best we've had in Malaysia! All of the staff were super friendly and attentive. The owners Itisha and Simon were amazing and although they couldn't organise any activities for us because we arrived really last minute, they did their best to accommodate us and give us recommendations of things to do locally. We thoroughly enjoyed our stay!
Fantastic welcome and food !
May 2023
The food for sure ! My best ever dinner & breakfast in Malaysia. It a fusion cuisine between Malaysian and western cuisine. Mainly from the garden or from their small farm. must go.
the strong flower odor when we enter our room. Anyway, it has disappeared after 1 our of aircond
staff. We cannot speak highly enough of the warm welcome we received and attention to detail in the
May 2023
The breakfasts were superb, creative and presented with care. Our dinner was also fantastic presenting local food with great style and taste
Staff, room, garden, food taste
No reply to phone calls upon early arrival, gate bell didn't work, breakfast very tasty but quite minimal
It's very clean, beautiful, and simple. My husband and I really enjoyed the breakfast and dinner there. The food was homemade and delicious!
Itisha and Simon were very welcoming hosts, we enjoyed their hospitality and company, chilled in their lovely garden and pool.. And the amazing dinner, sooo tasty, so many different flavours and so filling. A real treat. Next morning, a delicious breakfast was served to set you up for the day. Good communication and advice prior to our arrival. We had a nice stay.
So glad we booked this place for our 1 night stay in Lahad Datu, before heading to Danum Valley.
Dec 2022
If you are looking for a home away from home, this is definitely the place for you. The owners and all the staff are just so friendly and accommodating. Not to mention the super delicious dinner.
There must be a mosque located nearby, as we could hear pretty loud prayer coming from the mosque in the evening and in the wee hours. We were dead tired from our trip, so we managed to go back to sleep without much issue.
Hands down the best evening meal and breakfast we had in Malaysia! Plenty of room for a family of 4 and nice swimming pool at the back. Lovely planting and very helpful staff.
Great hideaway to prepare for the next adventures. Wonderful garden, by far the friendliest staff we met on the island and delicious food. We loved to stay with you! Thank you!
great friendliness and excellent service and food. lovely rooms and really helpful owners. food was exceptional and beautifully presented.
Five star everything, Simon and Tisha gave excellent service. Welcomed us and spoilt us from the word go. Perfect spot to do tours from. Food - 5 star. I cant rate this stay high enough. Swimming pool was fantastic treat Thank you! Will recommend to anyone who will listen.
I am sorry i booked my tours before finding out about bike and tours. I would have definately used them.
Everything is done with care here. The staff is friendly, the food is amazing (taste and looks), decoration and relaxet atmosfeer. The house is in a quiet area.
Clean, comfortable rooms. I was upgraded and got a private bathroom. Staff were all so warm and welcoming. They were able to help me do laundry with a turn around of about 6 hours. Incredible food, worthy of the stay itself.
We had a very enjoyable stay, especially with the friendliness and warmth of everyone at Bike and To
Feb 2023
Breakfast was innovative, tasty and nutritious. It was beautifully presented. It was a healthy and yummy breakfast. Host took great pride in her food.
My personal preference is for a stronger Coffee.
Best breakfast in whole Malaysia! We loved it, also dinner was very good. Everybody at Bike and Tours is so nice, we only stayed here one night but it was perfect!
Luxurious stay, very homey and the best food we had in Borneo, 100% recommend!
Jan 2023
AMAZING stay! Not cheap, but worth every penny. Extremely helpful and friendly staff - owner Tisha helped us with transportation and is a delightful host. Very peaceful and quiet place. Garden is just lovely, with a nice pool to cool down. Rooms are huge but still cosy. Best thing about the stay still to come: THE FOOD. They make an enormous effort to serve you an authentic, locally sourced and inventive meal in the most homey and intimate atmosphere. Breakfast was also an absolute delight. Lahad Datu is not the most approachable town, but this place made it an absolute wonderful stay.
You're spending some money, but you will not regret it!
# 1 in Lahad Datu !
May 2023
Amazing hosts. Open, very welcoming, very communicative, nice and quiet neighbourhood, excellent food, firm matras, nice garden, spacious room, spacious shared bathroom. highly recommended !
Wie viel kostet dieser bed and breakfast im Vergleich zu anderen in Sabah?

Der Durchschnittspreis für eine Anmietung in Sabah beträgt EUR 36 pro Nacht. Diese Miete liegt EUR 2 über dem Durchschnitt.
Ist das Parken in diesem bed and breakfast inbegriffen?

Ja, das Parken ist als Ausstattungsmerkmal bei Bike and Tours Bed and Breakfast aufgeführt. Für weitere Informationen empfehlen wir Ihnen, sich mit dem Anbieter der Unterkunft in Verbindung zu setzen, um zu erfahren, wo Sie parken können.
Gibt es in diesem bed and breakfast einen Pool?

Ja, bei Bike and Tours Bed and Breakfast steht ein Swimmingpool zur Verfügung. Genießen Sie das Wasser!
Ist Bike and Tours Bed and Breakfast haustierfreundlich?

Leider ist dieser bed and breakfast nicht haustierfreundlich. Versuchen Sie erneut zu suchen und filtern Sie nach "Haustiere erlaubt"
Welche Ausstattungsmerkmale sind bei Bike and Tours Bed and Breakfast verfügbar?

Wir haben 9 Ausstattungsmerkmale für diese Unterkunft gefunden. Dazu gehören pool, klimaanlage, internet/wlan, parkplatz und waschmaschine.