Trellis Cabanas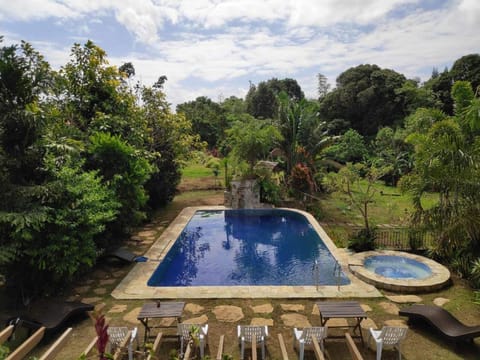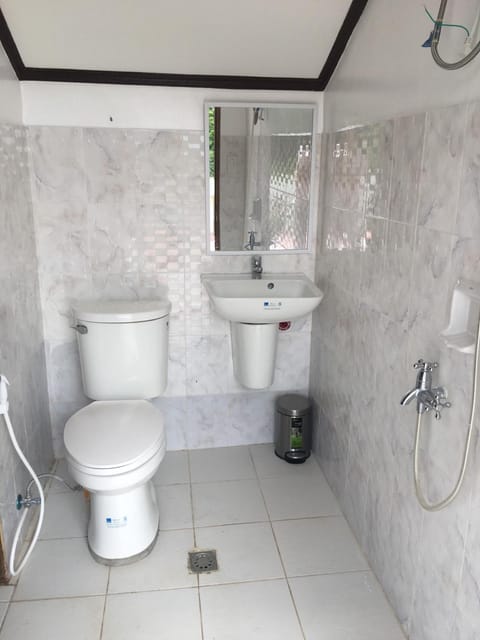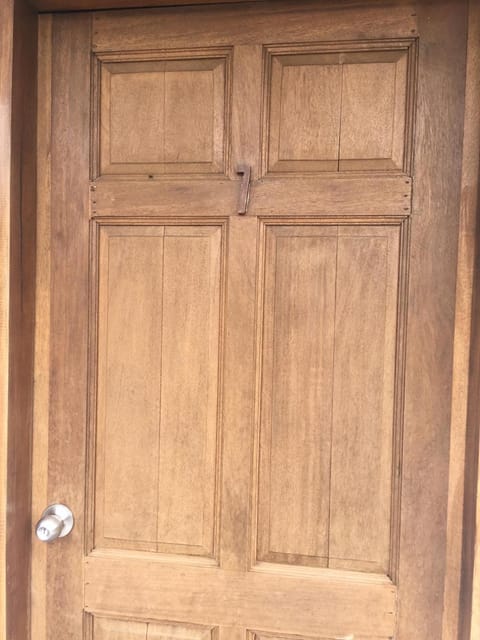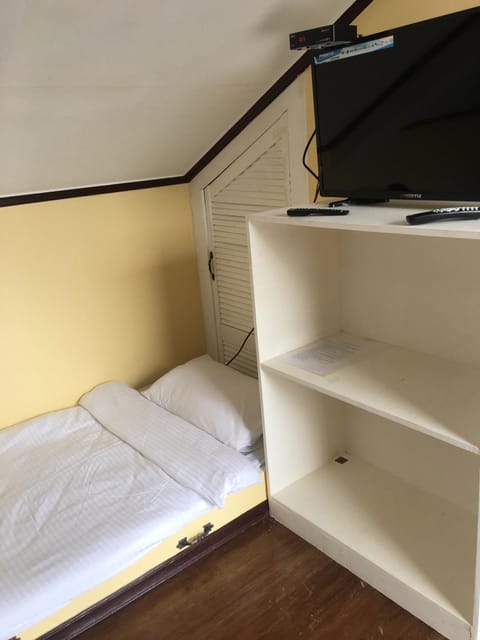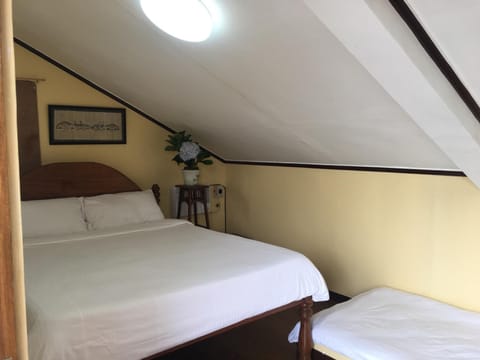 Bed and Breakfast in Calamba
Pool
Klimaanlage
Haustiere erlaubt
Über diesen bed and breakfast 
miete
Eingebettet in Calamba, dieses attraktiv bed & breakfast für EUR 59 pro Nacht ist ein großartig Auswahl für Ihr nächstes Pause. Das Trellis Cabanas liegt 33 km vom People's Park in the Sky entfernt und bietet Unterkünfte mit einem Außenpool, einem Garten und einer Gemeinschaftsküche. WLAN und die Privatparkplätze am Bed & Breakfast nutzen Sie kostenfrei.
Pool
Klimaanlage
Haustiere erlaubt
Küche/Kochnische
Internet/WLAN
Rauchen erlaubt
Parkplatz
Balkon/Terrasse
Fernseher
Rollstuhlgerecht
Garten
Familienfreundlich
100 % verifizierte Bewertungen
3.9 / 5 (42 Bewertungen)
Property is a scam!
Sep 2022
This is property not worth being on Booking, its a scam.
Property extremely run down, dirty, primitive. Not worth more than 700 pesos. Address is wrong (first sign of the scam), real address is near Tagaytay, not Calamba. Arrived - everything is dirty, room reminds tiny shed with insects. Pool was so dirty that adding bucket of chlorine did not change the dirty looks. Owner acts as running 5 star hotel, while basically offering a scam. This property is disgrace for Booking.com system. When after an hour of horror we left owner declined to repay the money for the following days. For cheaper price relocated to 4 star wonderful brand new hotel Casiana nearby.
The staff were accomodating. The ambiance was good. Very relaxing.
We had a little hard time finding the Trellis because there was no signage. We were already at the area but still couldnt find it right away. Lol
The facilities met our needs
Jan 2022
The staff is attentive and helpful.
Some areas are not cleaned thoroughly such as CR, kitchen, and game room
The staff are very accomodating
The rooms need improvments
Our room is too small for 3. When we stayed, we experienced brown out anx there was no rechargeable fans, no generator. :( Theyre not ready.
it was a great stay nevertheless! the caretakers and owner were accommodating
Oct 2021
the pool, the breakfast, there's plenty of space, toiletries are provided
mosquitoes around the pool — we hope they plant something to repel them karaoke — we didnt expect for such amenity to be present to begin with but since it was mentioned by the owner that it is available we wanted to try it out unfortunately the TV is not working noises during the night - we're not sure what those noises were but it seemed like something was scratching the walls or the roof. bot sure if it's a branch of the tree gates - we were told that there is a curfew within the area but apparently there no longer is given the lowering of the alert level. we hoped that the guests can open and lock the gates if one of the guests is still out so we wont have to bother the caretakers to open it for us
A Great Place to Unwind
Feb 2022
The ambiance and the place
Swimming and fresh air. Also the view
Shower is not working and the room is kinda dirty
Below expectations
Jun 2021
Staff are okay though on the first day they have shortage, first day breakfast scheduled for 8am but only served past 9am
Pool seems to be dirty, mossy on floor
improve facilities and have an internet connection
Dec 2022
dirty cr, and no internet connection
Perfect for family gatherings
Its not trellis cabanas... we had a hard time looking for the resort . Its casa tres antonios .. please also edit the description of the rooms. Thanks
Casa Tres Antonios
Mar 2021
Overall, our stay is good.
The bed is not same size as the mattress. The place can improve in terms of cleaning.
Not the best but it is ok.
Mar 2021
Management not flexible with time. So if you think there is a chance of extended stay this is not a place for you
nice place..quite comfortable ...
Dec 2021
I like the ambiance nature and the pool However the bath part is clogged.
I liked the plas, it was very quiet and clean, not too far from the highway and the staff were very accomodating and polite.
The kitchen can be improved. We broke one glass because it wasnt placed properly in the dish organizer
Will not stay here again ,refund required
Jun 2022
Grace , who was the service lady was very nice and helpful so I did not want to complain to her. It's not her fault it's the owner they need to get the place fit for habitlable use it's a massive place with huge potential but been left to rot away , and no improvements are evident at all , payment far too excessive. And I should ask for a refund Or part refund as I am now not well from my stay here. Sorry to say.
Everything could have been better , far too many mosquitoes and I saw a rat in the kitchen as I passed , I think all my comments so far tell the story. I hope the owner takes note of what I've said. Get this place refurbed and it's got huge potential. Far too much greenery around the property as well. Most overgrown.
we shall return if discounted & will recommend to everyone
Mar 2022
friendly, quite and green surroundings
Food is very carenderia style, property should provide a buffet breakfast . Not to typical Pinoy breakfast , its so ordinary always eaten everyday at home ( fried fish, daing bangus, corned beef, tapa, longanisa at iba pa, sawa na dyan).
Clean and comfy room, pool and other amenities.
Breakfast was good. Ms. Grace was super friendly and helped us a lot during our occomodation there making it very comfortable. Thank you very much!
All of the staff are very accomodating and friendly
Need some improvements in some places like cleaning the common restroom on ground floor. Other than that the property is good
Wie viel kostet dieser bed and breakfast im Vergleich zu anderen in Calamba?

Der Durchschnittspreis für eine Anmietung in Calamba beträgt EUR 76 pro Nacht. Diese Miete ist EUR 17 günstiger als der Durchschnitt.
Ist das Parken in diesem bed and breakfast inbegriffen?

Ja, das Parken ist als Ausstattungsmerkmal bei Trellis Cabanas aufgeführt. Für weitere Informationen empfehlen wir Ihnen, sich mit dem Anbieter der Unterkunft in Verbindung zu setzen, um zu erfahren, wo Sie parken können.
Gibt es in diesem bed and breakfast einen Pool?

Ja, bei Trellis Cabanas steht ein Swimmingpool zur Verfügung. Genießen Sie das Wasser!
Ist Trellis Cabanas haustierfreundlich?

Ja! Diese bed and breakfast ist haustierfreundlich. Für weitere Informationen empfehlen wir Ihnen, sich mit dem Buchungsanbieter in Verbindung zu setzen.
Welche Ausstattungsmerkmale sind bei Trellis Cabanas verfügbar?

Wir haben 12 Ausstattungsmerkmale für diese Unterkunft gefunden. Dazu gehören pool, klimaanlage, haustiere erlaubt, küche/kochnische und internet/wlan.