Magnolia Residency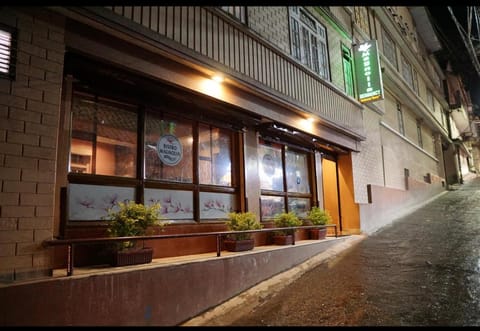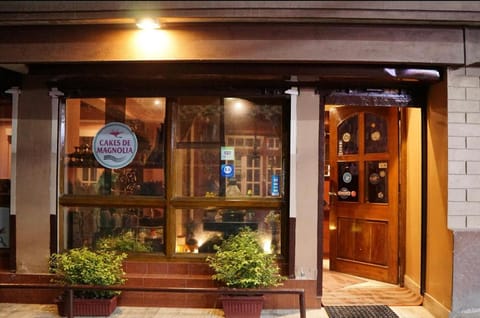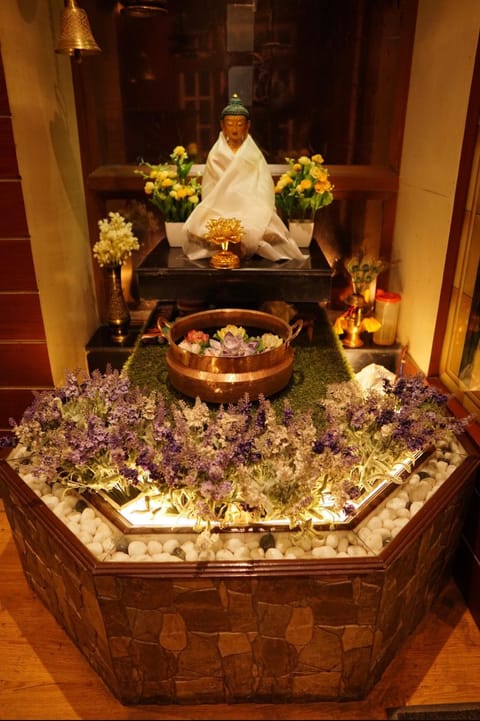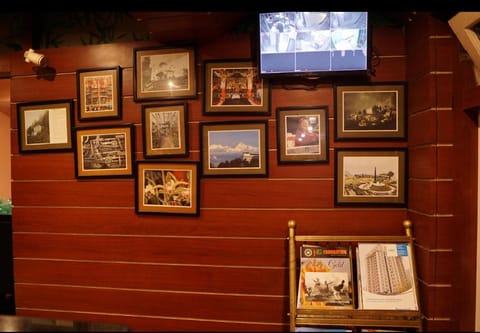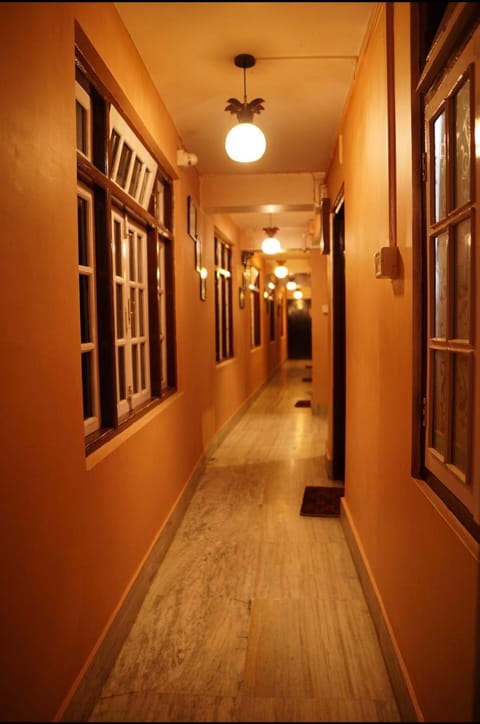 Bed and Breakfast in Darjeeling
Internet/WLAN
Waschmaschine
Balkon/Terrasse
Über diesen bed and breakfast 
miete
Eingebettet in Darjeeling, dieses charmant bed & breakfast für EUR 21 pro Nacht ist ein großartig Option für Ihr nächstes Urlaub. Die Magnolia Residency liegt 12 km vom Tiger Hill entfernt und bietet Unterkünfte mit einer Gemeinschaftslounge, einer Terrasse und Zimmerservice. WLAN nutzen Sie kostenfrei.
Internet/WLAN
Waschmaschine
Balkon/Terrasse
Fernseher
100 % verifizierte Bewertungen
4.3 / 5

"Ausgezeichnet"

(57 Bewertungen)
We loved the service and proximity to the Mall. The staff are very helpful and cordial.
The network inside the room was very weak and we could hardly make calls to our families back home. The network was the only issue.
Lovely Family Hôtel
May 2023
We had a wonderful stay in Darjeeling at Magnolia Residency. Every morning, we had a delicious warm breakfast. We could discover local specialties such as Momos and Bhaley bread. The lovely family running the hotel was incredibly nice, as well as their staff. We also enjoyed the lovely rooftop terrace where we could drink Darjeeling tea in front of the hills.
We loved everything about our stay.
Lovely Family Hotel
May 2023
We had a wonderful stay in Darjeeling at Magnolia Residency. Every morning, we had a delicious warm breakfast. We could discover local specialties such as Momos and Bhaley bread. The lovely family running the hotel was incredibly nice, as well as their staff. We also enjoyed the lovely rooftop terrace where we could drink Darjeeling tea in front of the hills.
Worth the rating it gets
May 2022
Very professional. Nice family. Good breakfast. Central.
The approach is a little messy and the room looks on to another building. It is in the no-vehicle area so you have to walk with luggage from a certain point but you get porters on hire to carry your luggage. Not really something to dislike just to note before booking.
The staff were really helpful and pleasant. On the day I left, I had to leave before their usual breakfast time. They arranged for an early breakfast for me even before their regular kitchen staff arrived. In general, I found the hotel quite comfortable.
The road from Chowrasta to the hotel is not particularly pleasant, with a lot of trash strewn about and occasionally horse poop (there are several stables on one side of the road). This is not the hotel's fault at all, but it's something to know if you're going to stay here. The hotel itself is very clean.
The property was spotlessly clean and very near to the Mall Area.The owner was courteous and the staff was very helpful.The complimentary breakfast was sumptuous and filling.And the room in which we stayed had breathtaking views
A nice place for a cozy stay
Jan 2023
The property is situated very near to the mall. The room was a bit small but it was tidy and it had all the necessary arrangements required for a comfortable stay. The bed was large and very soft. Staff was really courteous and polite. Will stay here again for sure when in Darjeeling.
One needs to carry the luggage to the hotel from the drop off point. Porters are sometimes available but if not then it's a 6-7 minutes walk. It might not be very convenient for elderly people or if you a have a lot of luggage with you.
Cozy, Warm, View, Location, Good Food.
Apr 2021
Really close to Darjeeling Mall and the Breakfast is superb. Especially if you get to to have your breakfast on the roof. The rooms are cozy though a little small. Washrooms are clean and equipped. Hospitality of the staff is super. We needed a late checkout and the hotel manager offered to keep our luggage and room for us. Really awesome.
Only one charging point. Could have added a couple more.
Location is good, near to Mall Road. The owner is very helpful and polite.
We stayed in deluxe room.The room size is very small otherwise everything is ok. We stayed for a night only and it ok for us.
Propreitor is good human being
Dec 2021
Location is good between mall & hotel walking distance 2-3 minutes walking distance
If you want a peaceful house for your valuable trip, if you want nearest location from mall road, if you want what you want, feel free to stay here at Darjeeling. The most genuine person I have ever met as house owner is here at Magnolia. He is a good humankind and he knows how to welcome a tourist. The staff behaviour ( Raju bhai ) is also good. Most good thing is the location, just wow ! For a good view, you should go to roof. Otherwise everything is decent and nice. Next time, if I select my travel to Darjeeling, Magnolia will be my first and last choice.
I have got a bill with gst included without gst number
Good for backpackers
Nov 2022
Hospitality and cleanliness.. Breakfast served was good Close to the Mall
Room was a bit small, crammed up Housekeeping poor
Good value. Walkable (5minute) to chowrasta town center
Comfortable stay with good location
May 2023
Good, clean, and comfortable stay, right next to Chowrasta. Owner is really nice and helpful.
A bit overpriced for the room size and facilities.
Excellent staff, always happy to help. Really a good place to stay a few days with family. Easy access to Darjeeling Mall...not more than 5 minute walking. And no climbing except a small ramp up to reach the hotel. Good for people with old family members who can't walk a lot. Stay was just fine. Every morning breakfast was a plus for sure. Good deal at these prices.
Nothing at all. All around nice place to stay.
I highly recommend to others who wants to stay at the centre od darjeeling
Apr 2022
Breakfast was very good, staff and owner were very helpful..location near chowrasta..
Small and cozy stay near the Darjeeling Mall. Great room service and very good staff behaviour!
Apr 2023
Breakfast was not provided but the quality of service was like no other! Will definitely stay here again and very soon! :)
They charged for water everyday. Was hoping they'd give 2 bottles of water free for everyday of stay.
I will come back AGAIN, This place ROCKS
Apr 2021
Breakfast as usual brilliant - They feed you like no tomorrow. Naveen and his gang just ROCKS. They are like a FAMILY and perfect Home makers.
Everything great except the room
Apr 2023
Basically everything but the room itself was terrific. A charming and flexible host, good staff and breakfast, a fine location (although involving a fair amount of walking). The host resolved an issue with laundry charges quickly and effectively.
The room itself had significant damp and water damage and a smell of mildew. There's no fan or much ventilation in the bathroom so once it gets wet it stays wet for days.
Amazing friendly family run hotel with cosy rooms and the most delicious food! Great breakfast and homemade cake, fantastic mountain views and I loved the hot water bottle idea, brilliant. Perfect location.
Wie viel kostet dieser bed and breakfast im Vergleich zu anderen in Darjeeling?

Der Durchschnittspreis für eine Anmietung in Darjeeling beträgt EUR 36 pro Nacht. Diese Miete ist EUR 15 günstiger als der Durchschnitt.
Ist das Parken in diesem bed and breakfast inbegriffen?

Das Parken ist nicht als verfügbares Ausstattungsmerkmal bei Magnolia Residency angegeben. Für weitere Informationen empfehlen wir Ihnen, sich mit dem Anbieter der Unterkunft in Verbindung zu setzen, um zu erfahren, wo Sie parken können.
Gibt es in diesem bed and breakfast einen Pool?

Wir haben keinen Pool gefunden, der als Ausstattungsmerkmal für diesen bed and breakfast aufgeführt ist. Es kann sich lohnen, noch einmal zu prüfen, ob ein Pool für Ihren Aufenthalt wichtig ist.
Ist Magnolia Residency haustierfreundlich?

Leider ist dieser bed and breakfast nicht haustierfreundlich. Versuchen Sie erneut zu suchen und filtern Sie nach "Haustiere erlaubt"
Welche Ausstattungsmerkmale sind bei Magnolia Residency verfügbar?

Wir haben 4 Ausstattungsmerkmale für diese Unterkunft gefunden. Dazu gehören internet/wlan, waschmaschine, balkon/terrasse und fernseher.