Kontiki Beach Resort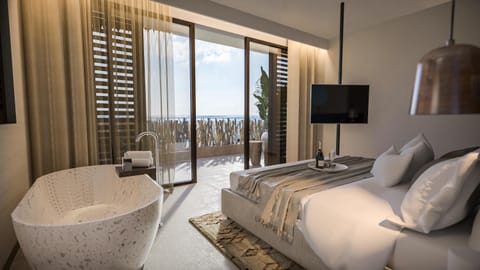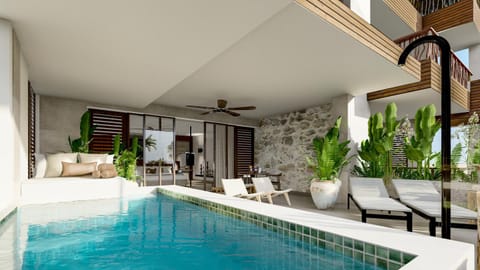 Resort in Willemstad
Pool
Klimaanlage
Küche/Kochnische
Gelegen in Willemstad, dieses charmant resort für EUR 193 pro Nacht ist ein großartig Option für Ihr nächstes Pause. Diese Unterkunft liegt 3 Gehminuten vom Strand entfernt, wo sich die zwei dazugehörigen Strandclubs Cabana Beach und Mood Beach befinden.
Pool
Klimaanlage
Küche/Kochnische
Internet/WLAN
Parkplatz
Waschmaschine
Balkon/Terrasse
Fernseher
Strand/Ufer
Fitnessraum/Fitnessstudio
Garten
100 % verifizierte Bewertungen
4.3 / 5

"Ausgezeichnet"

(301 Bewertungen)
It was in general too loud. Too much music and party in the beach clubs close to the resort.
Fantastic resort on a beautiful and friendly island
Jan 2023
Very cozy rooms. Good coffee in the room, great shower, nice ambiance, good bed. Great beach, fantastic staff. Angelo was the best
The best vacation ever
May 2021
The whole experience was absolutely amazing! The room, swimming pools, beaches, restaurants and the sea itself were more beautiful than any photos you find online. All the logistical details are thought of and covered by the friendly hotel stuff, allowing us to think only what we want to do next. Top quality!
That there was no double bed but twin beds.
Don't go if you are not white
Mar 2021
Kontiki was disappointing. I have been to many top class resorts and hotels around the world and this being my first trip during since covid, the resort and staff disappointed. If you are brown or black and you are a guest at the hotel or even eating at one of their restaurants, get ready for some plantation style treatment. The security stops you everywhere asking if you are a guest at the resort if you have melanin anywhere on your skin at night. They are trained this way and same at the bar. We celebrated two birthdays on two consecutive nights and threw down alot of money at the bar and turns out candles only come out for the Caucasian guests. The whole island on that end treats people of color DIFFERENTLY. Not to mention during covid you are forced to go back in your room and if you talk or try to socialize in your room and enjoy your night, security will come knock and they will send you a "noise disturbance" letter. Mind you the walls in the hotel are thin, if someone takes a pee next door you hear it. The resort doesn't take into consideration that their hotel is cheaply constructed. The rooms smell like pee because of the heat and no air running in the bathroom upon first entry. Our rooms were NEVER cleaned even when they were in our room all they did was make the bed. Literally did not clean anything. I would never return to Kontiki or even Curacao.
cool, trendy oasis
Apr 2023
The vibe of the property and cabins were really awesome! very much enjoyed hanging out on the deck to experience
the salt water pools were a little grungy in places
the hotel had no small store for basic personal stuff or basic med
wonderful and relaxing vacation
Jan 2023
The set up of the resort is great. beautiful garden with pool. on the beach. Room is very comfortable. Compliments to all staff. everybody was very friendly and helpful. Would definitely return.
The rooms were great. Each had an awesome balcony. The pool was awesome. The staff was very friendly.
Lots of construction going on. It's a bit of a walk to get to the beach. The food is ok but not great.
A great experience
Nov 2022
The rooms were beautiful, situated inside Thai style bungalows with large balconies overlooking lagoon pools you could swim in. The lagoon style pools were nice. The premises was lush like a jungle, cozy with pathways and bridges leading to the beach. At the beach were areas to lounge at, or two restaurants serving food. The staff was friendly and everything was clean and organized.
Food was expensive, but it was good tasting.
The resort is very beautiful incl a lush garden and all facilities are very clean and taken care off. Even though the resort was fully booked, you don't see a lot of guests especially around the pools and rooms. The rooms are super spacious with a great big balcony. The beach club incl free sun loungers is very convenient, there is quite some nightlife at the mambo beach. The beach is man made but therefore very easy to swim. The food in the restaurants is ok, cocktails are tasty and prices standard (high) as all over the island.
- on some days the house keeping was not good enough, which was a surprise as the resort is very clean - the lower bed sheets should be bigger as every night they expose the matrass
the property was beautiful and so unique. we also loved how close to the beach it was.
The only thing we didn't love about our stay was the bed. We really did not like the two twin beds pushed together and the mattress toppers that had pilling on the top of them. Since it was two twins pushed together and the bed wasn't a normal size, they used just a flat sheet instead of a fitted sheet and it kept coming undone. Also the mattress toppers seems old because there was a lot of pilling on the top of them that you could feel even through the sheet. I would just recommend that they invest in some new mattresses :)
It was my 3rd time at the property, just love the cozy houses garden style and close beach.
Feb 2022
The property has nice updates compare to 6 years ago. Location, beach and vibe is great. You get a nice coconut welcome and everyone is very nice!
The beds are terrible, the sheets are not always done and in 1 week have not been changed once even though we left money on the bed every day. Hotel is also charging you for every little thing possible which feels kinda cheap.
The king bed was two single beds together.
The overall concept of the hotel (enviroment with pools and palm trees with wooden cabins). Staff was great, and overall service.
In one room we found a soap and a razor blade wich was not ours (possibly from the previous hosts), noise from parties on the beach were too loud (up to 2 am).
Great experience
Jun 2021
The location was perfect with so much to do right outside the gate. Inside the property was secluded and beautiful for a more private setting. The room was clean and just like the pictures. We loved it!
We had trouble with our keys working on several occasions. It was a hike to get them replaced at the front desk.
A very friendly place! Lovely grounds with a feeling of privacy and attractive rooms.
Sep 2021
The location was great, their beach was beautiful, well taken care of and clean, the facilities were excellent and the food was fine.
The food was fine, but not remarkable. Although sourcing fresh fruit and vegetables on a small desert island might be challenging, it would be nice to have more fresh produce available. I really liked everything else about the resort!
Nice location on a beautiful island and close to the beach
May 2022
the location was great, if you are looking for good food, nice drinks and party. If you book a House in the back of the resort, you can spend the evening on your terrace without any noise…
the construction side on our way to the beach
the girls at the reception where really great. They helped me to rent a car.
it was very expensive for a resort with no food included. And there was construction going on, we had to walk through the parking lot. And got no cash back or anything else.
The fact that you wake up every morning in a tropical paradise.
Everything is fabulous, the only tiny thing I thought was a pity was that you're not allowed on the beach anymore after 18:00. Nothing major, but I enjoy an evening stroll along the beach, which wasn't possible.
Beatiful resort at best location in curaçao.
Feb 2022
The facility is very beautiful and the location is perfect. Is located right in Mambo Beach that is the best beach in Curacao. Pretty good and wonderful swimming pools with salt water.
There are some dirty and unfinished areas in the facilities. Broken and dirty chairs. The view was a little obstructed by a construction and a lot a noise not only by the construction but also by the normal beach clubs operations. The bed was a little uncomfortable because it was two twin beds together for a couple bed.
Very tropical and relaxing!
Nov 2021
Staff was always very friendly and helpful. Housekeeping, front desk, guest services, waitstaff, bartenders. Thank you all for doing such an amazing job.
I didn't like that we booked one room for seven days, and the second room I could only get for six days and my total price for both was the same.
the hotel could have provided assistance with covid-19 testing
don't bother, there are far better places with a better price point
Feb 2023
property was nice, staff was the worst I've ever dealt with
Magical, otherworldly designed experience - a further escape than just Caribbean.
Jan 2023
Loved the room, the jungle like alleys with the chill iguanas by the pool, nice design around beach and lounge area is pleasant.
The party on Wednesday was quite loud, bit too commercial music. seemed well organized however but not worth it. the issue you get is conflicting corridors of sound between the bars wish we'd known ideal time to claim reservation for sunbed, they go fast but really pleasant setup when you're in. attentive staff working at the beach
Loved the location and the Cabanas provided for guests at the beach. Food was great, and reasonably priced too. Front desk was very helpful, and quick to take care of any needs.
The bed wasn't too comfortable- there are two twin mattresses pushed together, and the sheets were not very soft. It was also inconvenient to have to go up to the lobby to get/return beach towels.
Kotniki is a hidden gem on Curacao. By far the most luxurious resort on the island. The rooms give a feel of privacy within the forest, with private access to the natural pools. Beach is only a 3 min walk from the rooms, with great bars and restaurants.
Kontiki is a terrific resort with beautiful rooms and swimming pools. The personnel was super friendly and understanding with our special needs. They did all they could to make sure our stay was fun and relaxing.
The rooms are not cleaned thoroughly and the towels are not always changed. Room cleaners also don't follow the instructions hanged on the doors, so they will come in for room cleaning even if there's the "do not disturb" sign up.
fantastic location, great amenities and staff
Jul 2022
was still able to hear music from the Cabana party on one of the nights. I ended up joining the party on a different night but my first night I just needed sleep and to recover from traveling. I highly recommend traveling with ear plugs
I loved the hotel , the room was nice , the swimming pools in the resort are nice , the breakfast was delicious (sadly enough not included) , the sunbeds at the beach club are really comfy and included . I really enjoyed my stay and was sad to leave
the shower doesn't has a curtain so part of the bathroom was wet after taking a shower
Wie viel kostet dieser resort im Vergleich zu anderen in Willemstad?

Der Durchschnittspreis für eine Anmietung in Willemstad beträgt EUR 131 pro Nacht. Diese Miete liegt EUR 62 über dem Durchschnitt.
Ist das Parken in diesem resort inbegriffen?

Ja, das Parken ist als Ausstattungsmerkmal bei Kontiki Beach Resort aufgeführt. Für weitere Informationen empfehlen wir Ihnen, sich mit dem Anbieter der Unterkunft in Verbindung zu setzen, um zu erfahren, wo Sie parken können.
Gibt es in diesem resort einen Pool?

Ja, bei Kontiki Beach Resort steht ein Swimmingpool zur Verfügung. Genießen Sie das Wasser!
Ist Kontiki Beach Resort haustierfreundlich?

Leider ist dieser resort nicht haustierfreundlich. Versuchen Sie erneut zu suchen und filtern Sie nach "Haustiere erlaubt"
Welche Ausstattungsmerkmale sind bei Kontiki Beach Resort verfügbar?

Wir haben 11 Ausstattungsmerkmale für diese Unterkunft gefunden. Dazu gehören pool, klimaanlage, küche/kochnische, internet/wlan und parkplatz.