Bahia Principe Fantasia Punta Cana - All Inclusive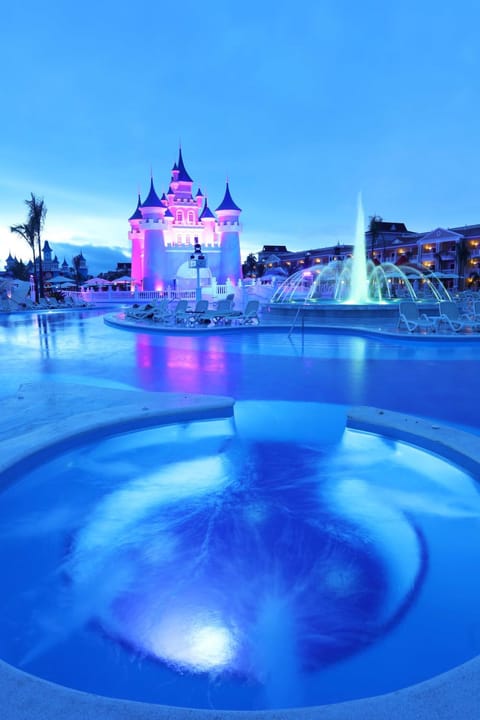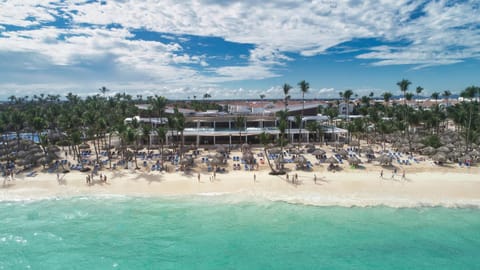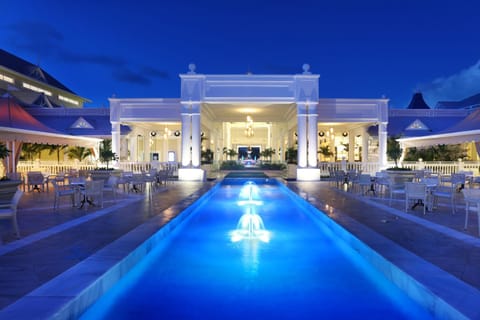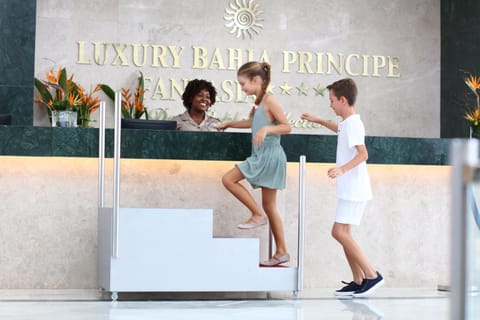 Resort in Punta Cana
Pool
Klimaanlage
Internet/WLAN
Eingebettet in Punta Cana, dieses schön resort für EUR 154 pro Nacht ist ein großartig Option für Ihr nächstes Reise. Das Bahia Principe Fantasia Punta Cana - All Inclusive erwartet Sie in Punta Cana, 11 km vom Dolphin Island Park entfernt. WLAN nutzen Sie in allen Bereichen der Unterkunft kostenfrei. Im Hotel freut sich eine Restaurant auf Ihren Besuch.
Pool
Klimaanlage
Internet/WLAN
Rauchen erlaubt
Parkplatz
Waschmaschine
Balkon/Terrasse
Whirlpool/Spa
Fernseher
Rollstuhlgerecht
Fitnessraum/Fitnessstudio
Garten
Familienfreundlich
100 % verifizierte Bewertungen
4.3 / 5

"Ausgezeichnet"

(1'042 Bewertungen)
We loved the treatment they gave us throughout the hotel the people were wonderful
The Staff were polite, helpful, friendly .A shout out to entertaining employees Jorge1 DJ Randy, Franklin.and at the Lob
Jun 2022
The beach was full of seed weeds wasn't expecting that.
Great place for families
Jun 2022
We are not spoiled for service, but this is truly the best experience of our lives. We are completely delighted! What good fellows everyone who helps to exist to this fine place! Thanks to everyone, the staff is just amazing!
We are satisfied with everything
overall pleasant stay, good personnel, great for children of all ages
Nov 2021
very inclusive towards children
I'm not sure if it was because we are post pandemic or still in the mist of it but I realized there were a few things that normally make your stay more comfortable or pleasing that were missing for example: coffee maker in the rooms, TV Guide by the night stand, phone numbers to access in hotel services, room service menus, ice machine in the building. simple things you don't normally think about that are very much needed while in a hotel with children
great new years vacation
Jan 2023
very big !! beautiful ! well maintain ! beautiful beach , spacious
lock of organization sometimes
the water park for the kids
the staff at the restaurants a la carte weren't too kind
Room was very dirty, hair every where and the fridge was dirty. The towels were dirty as well.
Gorgeous theme of the hotel
Mar 2022
The theme was great, and overall appearance is nice. Staff was amazing, Rosary at the front desk did all it takes to make my stay as comfortable as possible. Very professional and effective. Food was really good.
It takes a while to get to the beach, 10-15 min walking, or you have to take the buggy to get there, which you need to wait at the certain area, and sometimes wait is longer comparing to walking. At the time of booking it was written free shuttle from /to the airport, which I tried to request in messages, however no answer. When I got there, I tried to call phone number on booking to request it, however it was auto answer, no real person on other end, no leave message available. Now I'm checking the description it says with charge. Their taxi is charging $40. Drive with their taxi was unpleasant experience for me this time.
the staff was amazing specially Alexander restaurant Chrismel restaurant, wilson restaurant and Jorge Rafael they are amazing
the greek restaurant a don't really the service
The staff and the service
The beach is far and couldn't play volleyball
The service of the staff was great. From entering to the servers and waiters.
I showed up with no passport with my license because I put it away in my safe in my mothers house and they made me go to the police station to get a form saying that I am a travelers. I had to then rent a taxi to go to the police station in the ghetto in a very scary place in a prison to do that unnecessarily they should change their policy and figure something else to do with people that don't have a passport. Passports are to travel from country to country and for immigration I had my license That was not good enough for them. But they will tell you some bull crap just to justify that. That is very inconvenient I actually wanted my money back but my family I cannot put them back on the car for three hours to go back home so I did what I had to do and just went to the police station. Then in the police station I had to tip the guy so he can hurry up because they take their time.
The room was very spacious and clean and the bed was very comfortable. The staff were all nice and helpful. The buffet was really good with lots of selection. The hotel had a train to take you to the beach or the other resorts you have access too. The pool was big and there was plenty of seating. The beach is nice and clean. Room cleaning everyday. The magic and circus shows were both really good. The fridge items in the room was included in the price. The game room had a few fun games to play like pool and air hockey, but the prices per play were super expensive. Lots of options at the bars.
The room has a window into the bathroom and the covering doesn't extend all the way. May be awkward if you go with a friend or family member. The al a carte restaurants were good but don't get the Italian tortellini, only got 4 tortellinis. Done in 30 seconds. Setting reservations for multiple rooms can be a chore and can still have issues even going through guest services. Room cleaning seemed to miss things some days like taking the trash in the bathroom or refilling the fridge. Lots of annoying beach vendors.
Outstanding hotel for family.
Aug 2022
The room! was great and very clean. Easy check in and check out thru the App. Food was very good and with very options as well drinks, specially the "mojito" Employee were very outstanding.
Towels not available in the afternoon. Dishes not available st the buffet. There were a fire in the buffet area.
Crowded beaches and disappointing a-la-carte availability
May 2022
The rooms are nice (if a little dated), the butlers were a great help and the water park at Fantasia is fantastic.
Fantasia was very crowded, restaurants were fully booked ahead of us arriving yet seemed empty when we got there. The buffet is very chaotic and we had a bad encounter with a member of staff being very rude to us at one of the restaurants. The beach is also not sufficient for the amount of people that Bahia Principe is catering for, unless you go at 7am to reserve sunloungers you will struggle to get any until much later in the day. People also do this with the sunloungers around the pools.
The resort was beautiful. It was just by the beach, so you could literally just go chill by the sand and beach which was perfect for me.
The buffet breakfast/dinner meals were not fantastic for example, the drinks were sugary of diluted, and you needed to have reserved the restaurants in the resorts early enough to have dinner there.
It was ok, but would not do it again.
Jan 2023
The resort is very family oriented and had lots of activities and entertainment. Room was nice and well cleaned. Large pool in the center of the resort with the center bar (& pool bar). Pool area was clean and well maintained. My kid loved the water park and mini-golf. Entertainment team and lifeguards were very nice and full with happy energy. Lots of entertainment shows in the evening for kids and parents. The beach is amazing and one of the cleanest I've seen in resorts. The Circus Garden restaurant grill is very delicious, if not the best in the resort. Although it was a little bit unorganized, we really loved the New year party. Big light show on the central castle with music, live band & dj ending the countdown with fireworks! Room cleaning team did a great job! In general the resort is fine, and is recommended for first time all-inclusive travellers.
First, the staff. Most of them don't speak English. Only a few (~1 out of 20) would know a few words, and a selected ones spoke some basic English. It was the frustration of many tourists that didn't speak Spanish. This could be seen even at the front desk, and asking for basic info can get challenging. Feels like Bahia Principe resorts don't really care about the communication with their non Spanish-speaking clients. In comparison to other resorts in other countries (Mexico for example) the staff feels like tey don't care at all. We noticed many would roll their eyes in front of us if we asked for something, not smiling, they would walk dragging them selves. But this would rapidly change when they communicated with each other. (This excludes the entertainment team, the lifeguards and some fee waiters, who were up the expectations and more). But in general we felt unwelcomed. We had 2 little emergencies, and in both cases it took an eternity to get help. First our toilet clogged. I called the reception and they said they will send someone. 2h later no one showed up so we went to the concierge and asked for help. No one showed up. It was fixed 24h later after multiple calls to every service. The second was my kid got food poisoning at the beach restaurant. He vomited in the room. So we called the front desk if they can send someone. 1h30 later no one showed up. I had to walk out and find a resort employee and asked him for the help. Thankfully he was nice to get us help directly. First morning in the resort, my wife and kid were being upselled with a free gift if they take a " kart tour of the Bahia Principe resort". It ended up being a 1h sales pitch in a meeting room about a premium club membership. It felt fishy as they didn't have a brochure with the information they were upselling us. On the spot sales tactics or no deal. Not to mention that their mathematics didn't add up, and they need to polish up their commercial pitch.
the property was nice and clean
my son fell on the steps while holding his brother baby stroller because the steps was wet. My son was in a little pain but the stroller broke and emailed customer service and have not received any response :-(
Great place with Excellent Service
Jun 2022
the property was excellent!!!
The property is very clean, good service and overall a great place to be with the kids and family.
once again your Staff were amazing starting from the Lobby, Andres Gavilyn, and entertainment employees, DJ Ranfy , Fran
Jun 2022
The pools area and the Lobby
We found 2 roaches in my room
The hotel was very dirty. I couldn't find a clean plate in the buffet. Room Was not clean.
The lights on the castle and the song!
No info about the laundry or washing machine...
the kids Pool, and the staff is very good
the beach was too far, the fact that they throw away so much food and an Italian restaurant the service was poorly manage
The hotel is nice, is clean and big
- Hotel doesn't have enough signs that says where are the restaurant or beach, even if you ask the staff they didn't know and ask someone else. -Staff wasn't profesional at all, they was most of them in groups of 3 talking. You ask for coffee and they take more than 30 minutes to take it to your table. -Room service Staff was really rude. -Check in take too long and the guy who assist me made a comment about covid and Chinese people (I'm half Chinese thank you). -Food… the only thing good was an omelette, because they made it in front of me. But I try some Pancakes for breakfast, and they was like heated in the microwave, it was hard, so hard that the folk didn't get in. -Made a reservation for a Restaurant and they had me waiting 10 minutes because they couldn't Find my reservation. -No map of the hotel in the rooms, -asked for a coke and they brought me Pepsi. -Need for professionalism in the staff, no discriminatory comments
The food was horrible specially buffet. I felt that i was being rush at the restaurants. The waiters were not attentive at the buffet. The place since to be short on staff and the little staff available were more attentive with one group of people.
I like the view. The place is beautiful.
The food, the staff was great
Our room wasn't so cool I wish the furniture looked more modern and the bathroom was just ok. The pools are too low like for kids.
everything was good
May 2022
the food, drinks very good
The lack of entertainment for adults after 10pm. The room and the low quality alcohol.
The first night we ordered room service, there were roaches crawling all over. We had to close our suitcase and put them up in the closet to make sure he didn't bring any back.
The roaches and we were placed on the second floor. We had a stroller we had to carry up and down the stairs.
It was an average experience, more bad than good.
Oct 2022
Service and food at the buffet are mediocre. Something was always missing in the bathroom and I had to call several times to have it replaced (Shampoo, Body Wash). I got intoxicated with a damaged or altered drink and had a very bad time
The food, no reservation available in restaurant, only one restaurant for bufeet always the same food.
the castle and water park
there were bugs in the room, the beds are very hard and uncomfortable, the service was slow, food mediocre
The beach was beautiful and the people that worked for tips were very nice (cleaning people and the baggae people). The manager ended up to be very helpful and seemed to care.
Here was my view I put on google I have to say I am so upset (I want to just cry). I am a working mom and saved money to bring my boys to an all inclusive with my best friend. I choose this place because it had the highest reviews, I was willing to pay more if it meant my boys would have a great time. After Covid, I felt we all needed a break. I am writing this review hoping "someone" address these issues below and provide the service people paid for. Life is not the best right now, people go away to cheer them up, we are all struggling. It is one thing for adults' resort to have issues but, one that is for the kids???? Just not right!!! 1. It started off at the check in, for what ever reason they had my friend having 3 kids and me having one (we both have 2 kids). I don't feel this was a huge issue but, the lady at the front was very aggressive when she was trying to find out who should be where (what kids, should be in which room) maybe language barrier but, don't know why she had to be so aggressive??. It took us a good 45 mins to check in :-( 2. Issues with the door- 4 times I had to go down to the lobby, they kept re-setting the bracelet. Only after the 4 time they had a technician come to fix the door. My poor kids had to wait over an hour to get into the room 3. Pizza at snack bar in front of the kids water park. I guess the lady didn't speak English. I asked her for a pepperoni pizza. Her response was "no" that was it and ignored me. A helpful person beside me said there was only cheese left. I asked her they lady making the pizza if I could get a cheese, she just nodded her head. I waited 20 mins, the person that ordered after me got his pizza. I asked her where mine was, and she replied "Closed" and walked away. 4. Today we went to the Italian restaurant, they started to tell us we didn't have a reservation even though we had a letter stating we did. After talking to the "manager" for 30 mins, she said we could sit down.
I'll never come back to this resort.
Jul 2022
the activities for the kids
The food it tasted Industrial, was horrible even my kids didn't eat we spend the hole time eating fruits, The room, the balcony door didn't close and the save was broken we complain so someone can come and fix it and nobody came. For the internet took me at least 30 mins. to contact someone on the phone to help me. It was my second time and the last time that I'll be there. Terrible experience.
Wie viel kostet dieser resort im Vergleich zu anderen in Punta Cana?

Der Durchschnittspreis für eine Anmietung in Punta Cana beträgt EUR 148 pro Nacht. Diese Miete liegt EUR 6 über dem Durchschnitt.
Ist das Parken in diesem resort inbegriffen?

Ja, das Parken ist als Ausstattungsmerkmal bei Bahia Principe Fantasia Punta Cana - All Inclusive aufgeführt. Für weitere Informationen empfehlen wir Ihnen, sich mit dem Anbieter der Unterkunft in Verbindung zu setzen, um zu erfahren, wo Sie parken können.
Gibt es in diesem resort einen Pool?

Ja, bei Bahia Principe Fantasia Punta Cana - All Inclusive steht ein Swimmingpool zur Verfügung. Genießen Sie das Wasser!
Ist Bahia Principe Fantasia Punta Cana - All Inclusive haustierfreundlich?

Leider ist dieser resort nicht haustierfreundlich. Versuchen Sie erneut zu suchen und filtern Sie nach "Haustiere erlaubt"
Welche Ausstattungsmerkmale sind bei Bahia Principe Fantasia Punta Cana - All Inclusive verfügbar?

Wir haben 13 Ausstattungsmerkmale für diese Unterkunft gefunden. Dazu gehören pool, klimaanlage, internet/wlan, rauchen erlaubt und parkplatz.