The Magellan Sutera Resort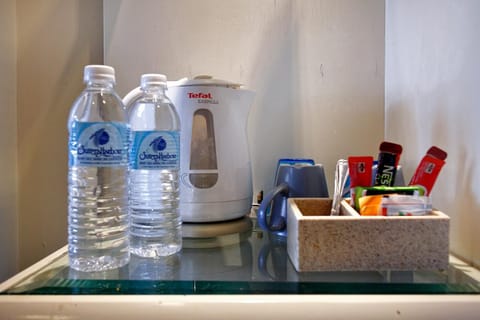 Resort in Kota Kinabalu
Pool
Klimaanlage
Küche/Kochnische
Gelegen in Kota Kinabalu, dieses charmant resort für EUR 56 pro Nacht ist ein phantastisch Auswahl für Ihr nächstes Reise. Das The Magellan Sutera Resort liegt umgeben von angelegten Gärten und geräumigen Außenpools. Hier wohnen Sie in geschmackvoll eingerichteten Zimmern und Suiten in Kota Kinabalu.
Pool
Klimaanlage
Küche/Kochnische
Internet/WLAN
Rauchen erlaubt
Parkplatz
Waschmaschine
Balkon/Terrasse
Whirlpool/Spa
Fernseher
Rollstuhlgerecht
Strand/Ufer
Fitnessraum/Fitnessstudio
Garten
Familienfreundlich
100 % verifizierte Bewertungen
4.2 / 5 (1'257 Bewertungen)
worth every money spent! definetely will stay here again if i come to Sabah later!
wonderful hotel, very friendly staff, lovely and clean hotel rooms. gorgeous views
The beach was too small, and unfortunately always closed because of jelly fish. Too much European food and not enough Asian food selection
We had dinner at Marina Cafe, they serve horrible food stale food, rotten shrimp Our vacation spoil because of that (few of us now having diarrhea Worst part, only their supervisor attend to our complaint, beleive that ther are not seriously looking into that matter
We had dinner at Marina Cafe, they serve horrible food stale food, rotten shrimp Our vacation spoil because of that (few of us now having diarrhea Worst part, only their supervisor attend to our complaint, beleive that ther are not seriously looking into that matter
Breakfast buffet super duper disappointed,room service staff asked us if with cash or not but didn't small change. Kuew teow and other hot item no taste at all,juice only 1 type. Reception didn't inform us no room service supper available upon check in. Room and nice really nice but food(breakfast) like 1 star hotel. Need improvement,table not clean enough.. NO STAR FOR BREAKFAST MENU,THEY SERVE FOOD FOR HUMAN OR CAT?
very nice place n good view
have good facility n view
Understandably sad to see a great resort suffer a decline.
Dec 2022
This being our fifth stay since 2005, the most recent being 2014, we knew what to expect. We always have enjoyed the resort and always look forward to returning. It is spacious, has good facilities, good range of eateries across three sites, proximity to harbour excursions and we have always been made welcome.
Unfortunately, the COVID hiatus has lessened the experience. I believe the resort reopened about 12 month's ago but a decrease in restaurant options and general tiredness was evident. The most distressing was that for most of the 6 nights we had no hot water in the late afternoon/evenings and only hot water for the first 3 mornings. We were not advised of this before or during our stay and after several complaints we were constantly given excuses that it was being fixed. Reception staff and Management were apologetic but all seemed to be out of their control. Duty Managers Christine and Ashyah were forthcoming with complimentary meals and heavily discounted our food and beverages bill to compensate. This was greatly appreciated.
A wonderfull stay
Mar 2022
The view was mesmerizing, the room was cozy, will definitely come back
Value for money and an enjoyable one, too!
Feb 2023
The staff and the overall layout of the resort were excellent.
Going to the city centre required using Grab which is ok but a bit inconvenient. The buffet breakfast was good but for a resort like Magellan, I had expected more varieties in the spread.
Thank you for giving us a wonderful holiday.
Sep 2022
The sea views, the cruise, the swimming pool, staff friendly.
The food is not delicious.
The room was very spacious, well lit and it was nice that the staff accommodated to my request for a room that is near the lift. The sea and sunset view was spectacular. The served morning breakfast at Magellan club was very delicious. Complements to the chef.
We booked the Blissful Escape Magellan Club Room with Sea View and Club Lounge Access package. We love the complimentary 30-minute Cruise Ride for 2 adults. However, we were upset that we were not directed properly to the pier where we should board the yacht. There should be a signboard at the pier for easy identification by the hotel guests like us as there was no buggy ride to send us there. We had to walk to the pier and spent some time looking for the right spot to assemble for the boat ride and it was a challenge for one of us as she has knee medical problem. We notice that the whole hotel is not senior citizen or handicap friendly as there are no rams for easy access by wheelchairs and no buggies to transport those who may have leg/walk issues from one point to another at the resort.
The room & view of the sea front.
There was no hot water to shower or wash on the evening we checked in and the next morning. Called your front desk and reception was not aware of the problem. A maintainence guy knocked at our door and said there was a problem with the boiler. He could not guarantee when the hot water would resumed. Complained to the front desk during check-out and your front desk response jusr ignore it. We paid for the comfort of the room cleanliness and definetely the hot water is essential. No notice or apology from anyone from your staff.
The room service hours and the view
The noise and disturbances from other rooms especially those with unsupervised children..
The room and the seaview.
Ants on the bed. Do not know where it come from though i do not eat on the bed.
There is a water leakage on ceiling gais.it smells bad.my room is 7347.in bathroom.
Scenery is amazing,staff is very helpful.
breakfast and dinner could be better next time!
Jul 2022
the pool is fun, the beach scenery is gorgeous.
our rooms is bad🙁 , the hotel gave us connecting rooms as per our request but the only bad thing is the A/C, is not cooling and the fan is so slow, but they solve the fan problem sadly not the A/C we sleep without blankets in the night, and I'm sweating even after showers, the room number is 7531 and 7532 hopefully the hotel will fix it, and please at least change the room fridge as it's old and not cooling 👎🏻.
Its time to change the carpets..
Jun 2022
The limited parking space, the old dirty carpets
overall we loved the resort, a lot of things to do, didnt even have to go out to town.
Nov 2022
the location was perfect and the fact that they have island transfers are nice too. love the fact that the rooms had bathtubs.
firstly,we paid a lot for the ocean view room but it wasnt really "ocean view", it was partial only because they were so many trees blocking the view i wish they informed us earlier on this bcs its quite misleading. if we had known, we would just have taken the normal room. secondly, breakfast was just so-so, wish they had more variety of food, we stayed here for 6d5n and on day 3/4 we were already bored with the food cause there were not many choices.
An Amazing Getaway in Kota Kinabalu
Feb 2023
The hospitality of The Magellan is really superb. The staffs were really accommodating and helped us to the best of their abilities. The room is really spacious, comfortable, and clean. The breakfast spread is tasty. We can choose to have local cuisines or continental breakfast, the choices are aplenty. The facilities are well maintained as well, and the pool and mini beach were excellent for a swim. Do plan your stay as there are a plethora of activities to do at the resort. We highly recommend their Spa as the service they provide was superb, and relaxing. The Magellan Sutera Harbor is an amazing resort!
some part of the environment looks old
it is a wonderful place to stay!
Nov 2022
the facilities are well maintained, the room is clean and comfortable. the staff are very helpful and friendly. the hotel also offered complimentary activities for its guests such as snorkeling, bowling. there are also foc activities which kids can enjoy such as boule, treasure hunt, etc. we enjoyed our stay and definitely will recommend this hotel to others.
the beach is bit small and the sand is coarse, but I believe this is not the resort's fault but due to natural landscape.
A good place for relaxing and family getaway.
Apr 2021
The breakfast buffet spread was superb. The kids enjoyed the pool.
Tv channel not clear. Phone coverage bad for celcom n maxis in the room
Relaxing Athmoshere ..
Dec 2022
Surrounding atmospheres and scenery.. Relaxing..
Could not access to all the surrounding facilities.. some facilities only allow membership.. hence guests has no accessibility even to getting food in some places Room Cleanliness is not well maintained..
The toilet a bit old, the door out of alignment, a bit stuck to the floor, can't fully open. Nobody answer calls for room service.
Staff able to send food for sahur to room as requested .
I like it. Especially the spa... Good jod.
spacious rooms. very nice view of the sea and islands
For a person who has very poor orientation skill one can get lost! so lesson learn make sure read every notice posted or pastedl
Excellent getaway with family
May 2022
Spacious living room with cosy and comfortable room
Perfect for short vacay with your family
Dec 2021
Room is spacious and clean. In-room facilities like iron, hairdryer, water heater, safe, available. Bed comfy.
Paid extra for deluxe queen bed Seaview. Seaview was actually kind of covered by trees. The balcony is so close to each other, people from the next balconies and over can see me and can practically climb to mine if they wanted to. The door lock to the balcony is flimsy. I was given a first floor room. So, as a solo traveller, I couldnt properly rest due to worrying about possible safety issue.
Good pick for family
Oct 2022
Room is comfort and nice view. Breakfast is typically Malaysian hotel menu but with quality
one of the sockets in the room(7428) was not working. Also couldnt find the remote for the fan.
Wie viel kostet dieser resort im Vergleich zu anderen in Kota Kinabalu?

Der Durchschnittspreis für eine Anmietung in Kota Kinabalu beträgt EUR 37 pro Nacht. Diese Miete liegt EUR 19 über dem Durchschnitt.
Ist das Parken in diesem resort inbegriffen?

Ja, das Parken ist als Ausstattungsmerkmal bei The Magellan Sutera Resort aufgeführt. Für weitere Informationen empfehlen wir Ihnen, sich mit dem Anbieter der Unterkunft in Verbindung zu setzen, um zu erfahren, wo Sie parken können.
Gibt es in diesem resort einen Pool?

Ja, bei The Magellan Sutera Resort steht ein Swimmingpool zur Verfügung. Genießen Sie das Wasser!
Ist The Magellan Sutera Resort haustierfreundlich?

Leider ist dieser resort nicht haustierfreundlich. Versuchen Sie erneut zu suchen und filtern Sie nach "Haustiere erlaubt"
Welche Ausstattungsmerkmale sind bei The Magellan Sutera Resort verfügbar?

Wir haben 15 Ausstattungsmerkmale für diese Unterkunft gefunden. Dazu gehören pool, klimaanlage, küche/kochnische, internet/wlan und rauchen erlaubt.