Hotel Le Temple Borobudur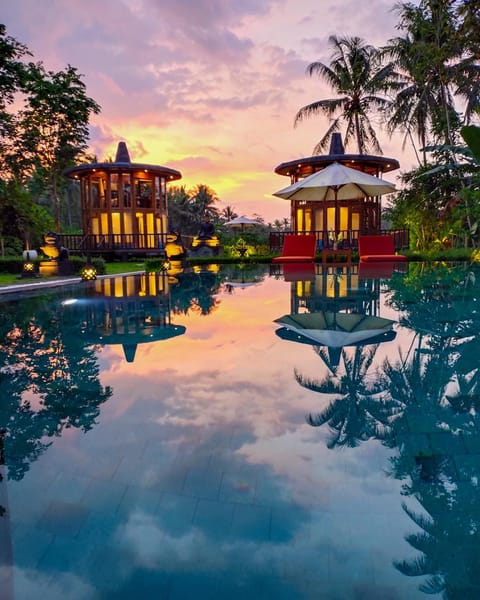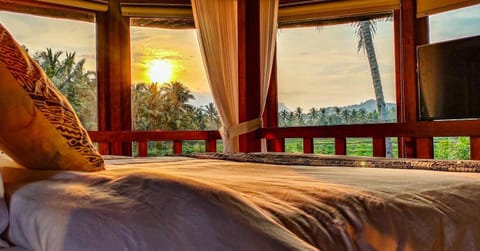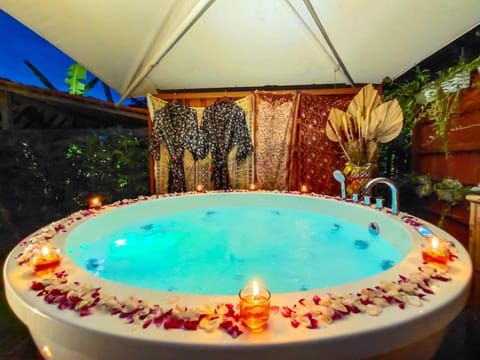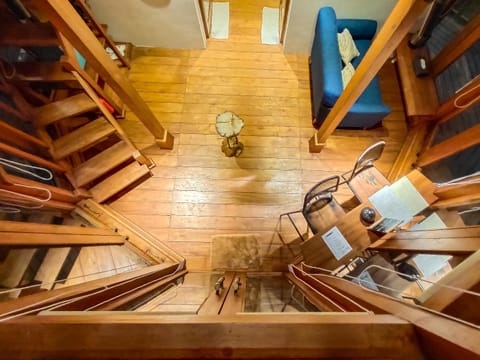 Resort in Special Region of Yogyakarta
Pool
Klimaanlage
Internet/WLAN
Eingebettet in Special Region of Yogyakarta, dieses attraktiv resort für EUR 222 pro Nacht ist ein großartig Option für Ihr nächstes Pause. Das Hotel Le Temple Borobudur in Borobudur verfügt über einen Außenpool, einen Garten, eine Terrasse und ein Restaurant. Ein Whirlpool und eine Autovermietung stehen Ihnen ebenfalls zur Verfügung.
Pool
Klimaanlage
Internet/WLAN
Parkplatz
Waschmaschine
Balkon/Terrasse
Whirlpool/Spa
Fernseher
Garten
Familienfreundlich
Karte von Special Region of 

Yogyakarta
100 % verifizierte Bewertungen
4.5 / 5 (19 Bewertungen)
Very good service provided by the hotel :) And they are very attentive to all your needs :)
They need to open more villas :P
very nice place to have a rest
Jan 2023
the room is cozy water heater is function very well
the breakfast portion a bit too small and not many option the price for the food is a bit expensive
The facilities, ambience, staffs, even the food is awesome. We enjoy jacuzzi, swimming pool and surrounding of the room. Very private, very relaxing and very pleasant stay.
Because we arrived at around 2 pm, the room is very hot since it mostly use glass in the wall. It continues until around 5 pm. 2nd floor is even hotter than the 1st floor.
i had a great stay
May 2022
location was great, the staff are very hepfull and friendly, like the room concept
a bit small villa, bathroom on the 1st floor only, lack of food choices
Hidden germ close to Borobudur, ideal for couple retreat
May 2022
Location was fantastic. Very strategic and close to Borobudur yet it is in the middle of rice field. Gave you a sensation of living in the nature. The concept was really good and all the staff was amazing. I don't think you can complain about them. They are very polite, helpful, and welcoming.
The idea was good but I felt like we were staying in experiment villa. They realized what went wrong and they'll let it as it is and they will fixed it in the new building. Villa was simply too small to be comfortable. Stair was really narrow and steep, also you have to get down to get to the bathroom. It is only ideal for 2 adult max and won't be convenience for family with young kids.
will be back again for sure
Dec 2022
Jolan was welcoming us well. Perhaps the hospitality and welcoming from the staffs can be improved. They need proper office to work for their professional staffs. Our first impression of the Villa was okay. But with the given price, there are other hotels at the area that provide better facilities. The location to borobudur temple is only 5-10 mins drive.
We stayed for two nights. We came when it rained, and we needed to call them to help us. Geckos and some pests on our villa. Perhaps some pest control can be arranged for guests. Or pest repellant. There were other villas being constructed, which could be informed towards potential guests prior their visit. So they know what to expect. At times, we need to set the curtains differently because there were guests having lunch outside our Villa. We could hear their voice rather clearly, so I assumed that the villa was not sound proof. The feeling of local people and other guests sneaking through our curtains were not enjoyable. I think in the future when the complete facilities are finished, the complex would be much much better compared to now. The pool was relatively small. There was also a villa with jacuzzi, but ours were not, which was fine for us. Overall, we did enjoy our stay, but i think the facilities can be very much improved - and better priced - as the construction develops. To me, personally, the size of the filler was rather small for a family of three. This Villa is best for 2 person and not really recommend it for bringing toddlers. The breakfast was okay but selections can be improved. For potential guests, this is a nature based stay to my understanding. So if you dont like geckos, sound of night crickets (my wife couldn't sleep on the first night), ants, and prefer standard concrete hotels at a building, you may want to reconsider your option.
it's perfect for sweet escape actually, the staff is really helpful, and there were only the two of us that time. so, it's like private villa for everything. but right now there's a expansion project, so the scenery is a bit disturbed. but overall everything is good and we really enjoy our stay there. the room is beautiful, the bathroom only on the 1st floor, and the bed on the 2nd floor. the stairs a bit tricky, but for young couple doesn't matter I guess. swimming pool is clean, no heater. jacuzzi is great, would have been perfect if we can use more than once on our stay. thank you
nothing major actually, everything is still acceptable
Everything is perfect, location, staffs, facilities, etc
I enjoyed staying in this cosy and private accommodation with only two rooms at the moment.
Dec 2022
Breakfast provided a good section and made to order. Staff are exceptionally cheerful and helpful. Quiet environment with private garden and swimming pool. Dinner is excellent and value for money.
Located in a rural area surrounded by rice field and wood. You need a car to go anywhere. If you enjoy a quiet stay, this is a hotel of your choice.
Such a unique and beautiful stay in Borobudur, highly recommend!
Sep 2022
As expected this unique stay was the absolute highlight of our hotel experience in Java. It was an absolute pleasure to be greeted by the owners and hear their story about the concept behind the design and their plans for the future as well as the welcoming staff who all went above and beyond to ensure that we enjoyed our stay and had everything we needed, including negotiating a really good price on a private driver for a half day tour at the last minute for us. Given the secluded nature of this accommodation it gave us the opportunity to just relax and unwind at the end of the day and spend quality time together. We also enjoyed waking up at dawn and having the place to ourselves to take in the serenity and got some amazing sunrise shots from our drone of the surrounding landscape including one of the Borobudur temple which is nearby. You can tell the owners have spent a great deal of time thinking of the guest experience and ensuring staff are trained to an exceptional level, as we were treated with nothing but respect and every meal was presented beautifully and a delight to eat! We look forward to returning again in a few years when the renovations are complete and seeing how the expansion has gone! Thanks so much for providing such a unique and wonderful experience!
As they are in expansion mode there was construction going on from early hours of the morning on a Saturday (which we weren't warned about the night before when we arrived) this made it impossible to sleep in. Further, the construction crew were in direct line of sight of the pool area which was a little disconcerting. Overall it wasn't a major issue as we understand things work differently over there and the expansion does look like it will be a very exciting step forward for this unique stay!
A new experience that we can stay in the wooden tube house
Still under constructions expansion other units
Wie viel kostet dieser resort im Vergleich zu anderen in Special Region of Yogyakarta?

Der Durchschnittspreis für eine Anmietung in Special Region of Yogyakarta beträgt EUR 36 pro Nacht. Diese Miete liegt EUR 186 über dem Durchschnitt.
Ist das Parken in diesem resort inbegriffen?

Ja, das Parken ist als Ausstattungsmerkmal bei Hotel Le Temple Borobudur aufgeführt. Für weitere Informationen empfehlen wir Ihnen, sich mit dem Anbieter der Unterkunft in Verbindung zu setzen, um zu erfahren, wo Sie parken können.
Gibt es in diesem resort einen Pool?

Ja, bei Hotel Le Temple Borobudur steht ein Swimmingpool zur Verfügung. Genießen Sie das Wasser!
Ist Hotel Le Temple Borobudur haustierfreundlich?

Leider ist dieser resort nicht haustierfreundlich. Versuchen Sie erneut zu suchen und filtern Sie nach "Haustiere erlaubt"
Welche Ausstattungsmerkmale sind bei Hotel Le Temple Borobudur verfügbar?

Wir haben 10 Ausstattungsmerkmale für diese Unterkunft gefunden. Dazu gehören pool, klimaanlage, internet/wlan, parkplatz und waschmaschine.