Bayu Lestari Island Resort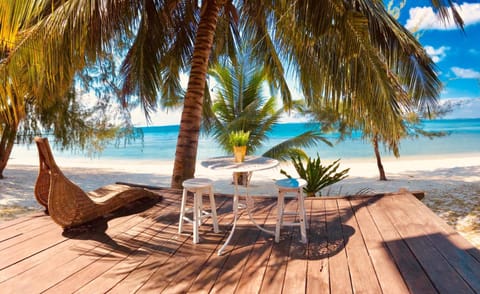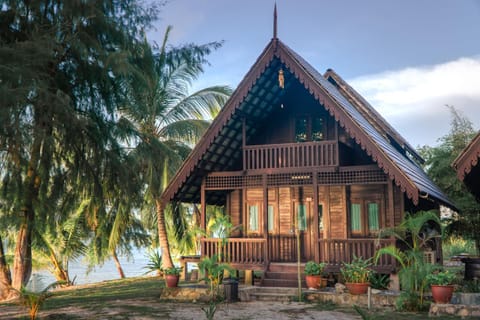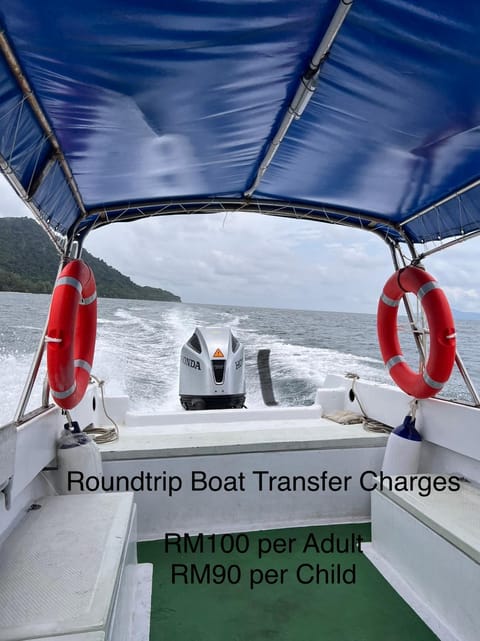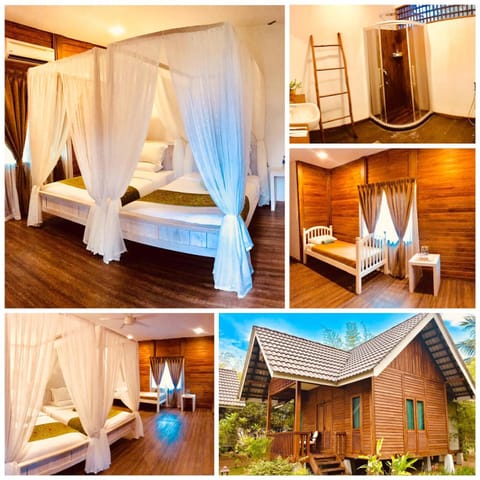 Resort in Mersing
Pool
Klimaanlage
Küche/Kochnische
Gelegen in Mersing, dieses attraktiv resort für EUR 104 pro Nacht ist ein großartig Option für Ihr nächstes Pause. Das Bayu Lestari Island Resort in Mersing verfügt über einen Garten, eine Gemeinschaftslounge, eine Terrasse und ein Restaurant. Die Unterkunft bietet Animateure und Zimmerservice.
Pool
Klimaanlage
Küche/Kochnische
Internet/WLAN
Rauchen erlaubt
Parkplatz
Waschmaschine
Balkon/Terrasse
Whirlpool/Spa
Fernseher
Strand/Ufer
Garten
Familienfreundlich
100 % verifizierte Bewertungen
3.6 / 5 (170 Bewertungen)
Wonderful staff wonderful stay. I love everything about it. The Scenery, no money can buy that
To be honest, i only like the beach.
The cleaness of the room, & bathroom are the worst. On my last night of the stay, me and my husband got bitten by bed bugs all over our body! This is so unacceptable. I've never been on a holiday worst like this. I guess they never changed their bed sheets. I even saw inside their pillow, i saw something like black dots all over the pillow, and I don't even know what it is! The bathroom wall is partition, obviously it's gonna absorb the water and create fungus and smell so bad! The bathroom & the bed are THE WORST. I feel so disgust to get shower inside that bathroom. If only i can take shower at the beach! The picture on online booking & the reality is totally different, i feel I've been scammed. i never felt like i wanna go back right after i just checked in! please do something. i feel bad for others
Overall trips @ Bayu Lestari Island Resort
Aug 2020
They provided some activities such : islands trip (3 or 5 hoping island) , cycling, jungle trekking, kayak (too bad we can't kayak due of they doing maintenance on the boats). Overall, I love the way they treat us when we arrived there. (Forget both name on the reception, but they are too nice. Good job!
Only water on the sink too slow.
not coming back to this place. sorry
Feb 2023
they have their own jetty and the place is walking distance
we stayed at the bungalow.. 2 storey with 15 bed. the bedsheet and blanket full with sand. my niece experience itchiness. my experience bad flu as the villa full with dust. everything is ok except the cleanliness
The worst Food provided and the Room did not meet good faciities and bedding
The view and sceneries were great, but the room and the toilet is a bit disappointed.
Feb 2022
The views and sceneries are beautiful. Staffs are quite friendly. Unlimited mineral water supply. Efficient whatsapp communication.
The dinner meal is too little for 6 of us, and for the price we pay, it is not fair. Everyone got bitten by bed bugs, and it was very serious.
the facilities in the room
i love the view..the beach is beautifull but they need to take care of it as i can see some rubbish on the beach
Dec 2021
fhe food is too expensive and not much of choices
the view is beautiful i wish the hotel owner will make some changes in future it not worth money.
Aug 2022
the view is spectacular..
the room is dirty, the toilet is smelly, bed sheet full of sand and got dirty i believe the hotel didn't change it after previous guest checking out..it is so disgusting.. the food was terrible RM100 for 1 pax..
Disappointed on this villa Food can improve Cleaning can be improve
Oct 2021
The staff service is good
Bed is dirty with sand, too many spider web.no water heater, food is not good..
the room we were allocated is just right in front of the beach. compared to other resort on the island, the beach here is cleaner and has more shades
1) food portion is inconsistent - the day we arrived, the lunch was basically just 3 pieces of chicken, rice, a plate of vegetables, and 1 clear soup, we were very disappointed and decided to try other places for food, but there is only 1 burger place on the island. so we decided to try their breakfast and dinner and turns out the portion is huge 2) you don't feel like staying in 4 star resort - bathroom is not properly built, no one offers to clean the room, no one clean the lounge chair after the rain, pool & foosball table are broken and no one seems to care, the towel given is shredding and little green pieces keep coming off. for the price we paid, we will not return or recommend the place to anyone 3) We didn't realize it is a family place, there are constant kids screaming, definitely not a quiet place to relax 4) they offer pony ride from morning to evening. it is really heartbreaking to see that the pony has to work such a long hour, and even adults are allowed to be on the pony. We do not support such behaviour towards the animal.
A bit dissappointed at the beginning because i need to pay again..
Dec 2021
The room is okay but one toilet is a bit difficult for us,the door is cannot close properly,no mirror for us to do grooming,there is no place to hang our clothes.
No kayak or jet ski as promise, we didnt do much activities as we see in the entertainment. I already paid to booking.com but they asked to pay again at checkin counter.
Relaxing and Pleasant Beach Stay
Mar 2022
the resort service was impressive! The foods were scumptious and it was served from table to table. feels so much like home and its good for social distancing as well. I would give the service as 5 star. and the beach is exquisite and tranquil!
The facility, the room screams for upgrade/maintenance. and the life jacket provided needs to be renewed!
you must flee this place !!!!
Mar 2023
the food was not good / breakfast inedible / a lot of insects in the room....It was a poor experience. Too much expensive for this kind of property. When i complained the staff told me they lost a lot of staff after COVID 19 as a result no maintenance, no cook.... The pictures on booking.com are from long time ago.
The location is superb with a very spectacular view. You can stargazing at night if the weather is good.
The bungalow is not very well maintained. There we cockroaches in the toilet and we have to call maintenance to fix the light bulb and ac. But they were quick to response so its fine.
beautiful place to stay even the cleanliness is poor. will bring my friends to visit next time and hope the resort would
Jun 2022
the location is nice. activities is nice. food is delicious. good value for money
the cleanliness of the room is bad. toilet looks dirty. bathroom's door not working well, too old and husky.
The beach so beautiful.. just the food not worth for money.. the room cleanliness should be improved..for me the cleaner just clean it so so only.. all the staff there are good & helpfull .. btw it's a beautiful island to enjoy with family
Room cleaning must improve
not comfortable and RM100/day per pax is not worth it, to be improved.
Jan 2023
cats walking around in the restaurant and jump on to the table and dining chairs during we are eating. complaining few times in 2 days still the same.
The beach is located at the end which gave us more decent scenery and privacy. Facilities is okay, but with given room rate it could be done better. Boat transfer was smoothly handled. Staff was friendly & professional.
There is no system to call out guests for their meal time. Alternatively, the team might as well can prepare an informational pamphlet in each room with the dining information & other services. Also the room really smells funny as in other reviews that I read. Bring your own snacks if you didn't want to go hungry in between.
the location is excellent but staff need to explain the check out time more clearly during check in
Feb 2022
no strong internet connection
The beach and scenery was fantastic, it's crystal clear. However the room was not up to expectation from cleanliness aspect. The toilet floor is wet during arrival and there was no bath mat. We requested to clean up and the hotel staffs took immediate action to clean up and given us towel as bath mat instead. Overall was a wonderfulexperienced, with the little details on Villa if they could improvise. I would love to go back again.
Toilet in the room is very rundown, and the beds are very sandy.
Sliice of paradise - uncrowded, idyllic, pristine and hospitable
Mar 2023
Spectacular location, delicious food, quiet, natural, and traditional. There are only 17 villas so the resort does not get overly crowded which is great as the whole place is so peaceful. The service and friendliness of the staff was top notch. Everyone was so warm and welcoming and always had a smile on their face. I highly recommend coming here for to soak in the sun and enjoy this hidden gem of an island.
Service, staff, location, beachfront, fulfils req for decor
shower room lil bit mouldy ad made of wood
Nice, Enjoy & Relaxing
Feb 2022
Satisfactory service, beautiful and interesting place.
Overall oke but the cleaness must be improve.
prices for food are very expensive
You must flee this place !!!!!
Mar 2023
no maintenance / no cook / breakfast inedible... / a lot of insects in the room / When i complained the staff told me they lost a lot of staff due to the COVID 19. You must flee this place.
less safety..building not comfortable
Wie viel kostet dieser resort im Vergleich zu anderen in Mersing?

Der Durchschnittspreis für eine Anmietung in Mersing beträgt EUR 36 pro Nacht. Diese Miete liegt EUR 68 über dem Durchschnitt.
Ist das Parken in diesem resort inbegriffen?

Ja, das Parken ist als Ausstattungsmerkmal bei Bayu Lestari Island Resort aufgeführt. Für weitere Informationen empfehlen wir Ihnen, sich mit dem Anbieter der Unterkunft in Verbindung zu setzen, um zu erfahren, wo Sie parken können.
Gibt es in diesem resort einen Pool?

Ja, bei Bayu Lestari Island Resort steht ein Swimmingpool zur Verfügung. Genießen Sie das Wasser!
Ist Bayu Lestari Island Resort haustierfreundlich?

Leider ist dieser resort nicht haustierfreundlich. Versuchen Sie erneut zu suchen und filtern Sie nach "Haustiere erlaubt"
Welche Ausstattungsmerkmale sind bei Bayu Lestari Island Resort verfügbar?

Wir haben 13 Ausstattungsmerkmale für diese Unterkunft gefunden. Dazu gehören pool, klimaanlage, küche/kochnische, internet/wlan und rauchen erlaubt.