Karadikallu Homestay - Private Waterfalls & Guided Trek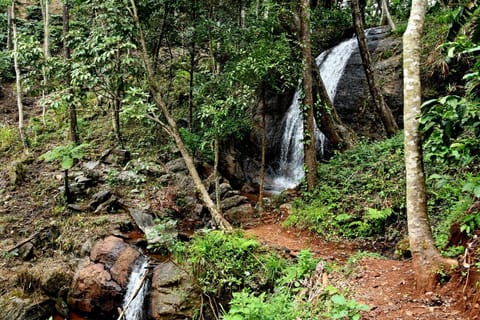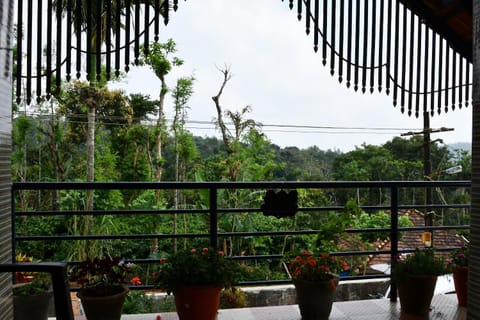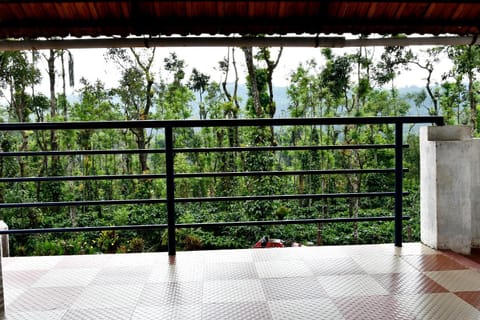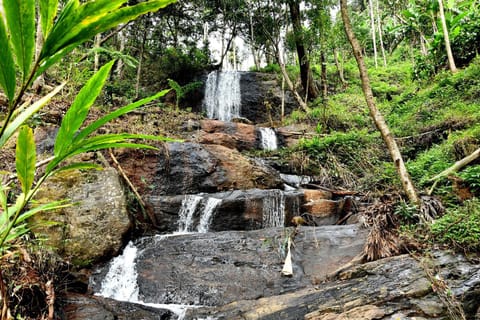 Haus in Sakleshpur
Kamin
Rauchen erlaubt
Parkplatz
Befindlich in Sakleshpur, dieses schön entire house für EUR 70 pro Nacht ist ein großartig Option für Ihr nächstes Pause. Das Karadikallu Homestay - Private Waterfalls & Guided Trek in Sakleshpur in der Region Karnataka bietet Unterkünfte mit kostenfreien Privatparkplätzen.
Kamin
Rauchen erlaubt
Parkplatz
Waschmaschine
Balkon/Terrasse
Fernseher
Garten
Familienfreundlich
100 % verifizierte Bewertungen
3.5 / 5 (89 Bewertungen)
Wonderful warm people with great hospitality Great location, made our trip memorable
Person didn't receive my call.
Nov 2022
Water falls, privacy, enough parking space, food.
When i booked initially first point of contact person didn't receive my call, he was disconnecting and asked me to drop a text in WhatsApp, this made me think weather this app is real or fake. He told me he was stuck in family arguments hence he couldn't talk and i understand that but pick a call atleast once.
Waterfalls and coffee plantations
All good. I dint find anything to complain
Top three best thing in Karadikallu home stay is Private water falls, Trekking which is very adjacent to the home stay, Homely Food.
Access road is little Rocky but can go. When we visited there was a mini bus in the home stay.
Must visit and never miss the waterfalls
Nov 2021
The water falls and trek was really memorable and enjoyed the greenery. This place is a must visit.
Rooms were being renovated and had fresh paint smell. The staff were apologetic about the work and sound due to renovation work.
Room was very expensive wrt its quality
Kudos!!😀Lovely Homestay..😍
Oct 2021
The property is very good and clean. The arrangements were done well. The staffs/caretakers were very friendly and helpful. The puppies in the property are very friendly too. They even did guide us for trekking. Very well trained puppies. The food is amazing just like home food. The property has private waterfall which is fantastic and worth spending time there. Also there's a trekking spot which is very close to the property and I believe trek-lovers will love it a lot. Only drawback is network coverage. The network strength is good at only few places. Totally a great Kudos to the property team - Karadi Kallu Homestay!!😊😊😊
The private falls in middle of estate was awesome. Manjunath was very helpful throughout the stay.
The rooms and rest rooms was very small and unhygienic. Except the falls everything else in not value for money.
The only good thing about this property is the waterfall which you can see on images, its kind of private waterfall so you can enjoy good time here, they have nice mud volleyball court, walk through coffee plantation is good, apart from this food is amazing, tasty good food, but I feel for Rs 360 per plate is little too much
There rooms are not upto the mark, since our arrival till departure the power was only there at night, they have a generator which they only turn on based on the need, mostly off during day time, toilets are very small, and in our room we did not have even wash basin, no basic toiletries were provided, so you have a place to sleep thats all
The location is very near to Agani Peak just 1.7 Kms. One can trek to the peak any hours of the day and have the friendly doggo Danny as the local guide. Secluded homestay surrounded with coffee estates, near to a human-engineered waterfall.
Only one room in 1st floor has good view. If you are not lucky enough to get that single room, no other rooms for guests in the property has a proper window for the beautiful view.
Not happy with the homestay
Dec 2022
The location is really good but the rooms are very bad for the price they charge and we didn't get attached toilet and we got irritated by this. Also they mix all kind of people together like bachelors who come for enjoying and family which is not so safety. Overall it was not a good choice of homestay.
The location is good it's very near to the water falls and treking spot and one thing is that they don't allow us to be long time in treking spot were as all other homestay allow their guests.
best nature's stay
Jun 2022
the hospitality of the Manjunath & family was top notch, location was one the best things and the private water fall is one of the best attractions. the food was served very delicious and overall a home away from home.
The food was very good and nominal. The homestay owners are quite friendly, but on the whole our experience was okayish. The private waterfalls was good.
The place is in the interiors of Sakleshpur and I wouldn't recommend you booking it if you don't have your own vehicle. You don't have any shops near the homestay and incase you need anything you will have to pay a convenience fee of Rs 250. There is nothing much that you can do there except go to the private waterfalls or trek to a nearby hill. The bed and the room was below average and not worth the money you pay. The taps in the toilet make a weird noise. You have frequent power cuts and there was no current for one whole night. Internet and mobile signal is very bad.
Excellent stay close to the nature
Nov 2022
The food was excellent. The waterfall & trek are mesmerizing and the USP of this place. The staff was very courteous and showed excellent hospitality.
The room can be more cleaner and the pillows need to be a little softer.
It doesn't look like how it is being portrayed in pictures. Rooms are not nice.
Thumbs up for location and staff Thumbs down for food and rooms
Dec 2021
Food is worst and overpriced Rooms are not comfy and it claustrophobic.
Simple and location , right at the foot of trek hill Avani.. Decent rooms and washrooms Home made Food
Pricing Difference - Booking.com Price to what the Owner charged is higher have to pay 2k more . This is more for the reason my kid was 8 yrs and Booking .com did not take the age correctly . I did not argued as did not want to spoil my mood especially when i wanted to be at peace.
Though the location and food is good the rooms need a big time improvements. Bed was super hard and toilet was almost Luke unusable.needs complete renovation.
It's a great place to stay. It was the best experience staying there. Location is very beautiful and close to nature with Private waterfalls. This place is very well maintained...Upon arrival we were warmly welcomed by the Manjuanth Family, Home cooked food was yummy. Rooms were spacious and comfortable. We loved the ambience I would highly recommend this place and try guided trekking. I would definitely want to come back to this place again.☺️
360/head for dinner was very costly
Wie viel kostet dieser haus im Vergleich zu anderen in Sakleshpur?

Der Durchschnittspreis für eine Anmietung in Sakleshpur beträgt EUR 37 pro Nacht. Diese Miete liegt EUR 33 über dem Durchschnitt.
Ist das Parken in diesem haus inbegriffen?

Ja, das Parken ist als Ausstattungsmerkmal bei Karadikallu Homestay - Private Waterfalls & Guided Trek aufgeführt. Für weitere Informationen empfehlen wir Ihnen, sich mit dem Anbieter der Unterkunft in Verbindung zu setzen, um zu erfahren, wo Sie parken können.
Gibt es in diesem haus einen Pool?

Wir haben keinen Pool gefunden, der als Ausstattungsmerkmal für diesen haus aufgeführt ist. Es kann sich lohnen, noch einmal zu prüfen, ob ein Pool für Ihren Aufenthalt wichtig ist.
Ist Karadikallu Homestay - Private Waterfalls & Guided Trek haustierfreundlich?

Leider ist dieser haus nicht haustierfreundlich. Versuchen Sie erneut zu suchen und filtern Sie nach "Haustiere erlaubt"
Welche Ausstattungsmerkmale sind bei Karadikallu Homestay - Private Waterfalls & Guided Trek verfügbar?

Wir haben 8 Ausstattungsmerkmale für diese Unterkunft gefunden. Dazu gehören kamin, rauchen erlaubt, parkplatz, waschmaschine und balkon/terrasse.