Germaican Hostel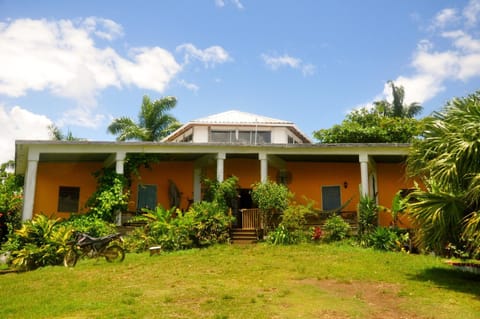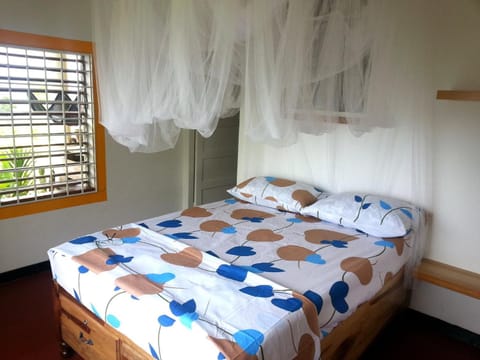 Hostel in Portland Parish
Küche/Kochnische
Internet/WLAN
Rauchen erlaubt
Befindlich in Portland Parish, dieses attraktiv hostel für EUR 19 pro Nacht ist ein phantastisch Auswahl für Ihr nächstes Reise. Das Germaican Hostel liegt im tropischen Wald, nur 3 km außerhalb von Port Antonio. Dieses Hostel bietet private Zimmer und Betten in Schlafsälen mit kostenfreiem WLAN und herrlichem Blick auf den Dschungel.
Küche/Kochnische
Internet/WLAN
Rauchen erlaubt
Parkplatz
Waschmaschine
Balkon/Terrasse
Fernseher
Strand/Ufer
Garten
Karte von Portland 

Parish
100 % verifizierte Bewertungen
4.7 / 5

"Herausragend"

(45 Bewertungen)
This place is just beautiful. It´s located on top of one of the hills, in the middle of the jungle, close to the nice little town of Port Antonio. From the hostel you have a breathtaking view over the caribbean sea as well as Port Antonio. The owners of the Hostel are very nice and always made us feel very comfortable and at home. They also offer tours that are off the typical tourist track and gave us a lot of information about where to go and what to do around the area. The Germaican Hostel is a great place to chill and relax. It has a huge veranda with different chill spots like couches, hammocks and a swinging chair. There also is a big box ouside to play some nice and loud tunes if you feel like it. Inside there is a big kitchen that is well equipped and for everyone to share. Breakfast is included in the price and is freshly prepared every day. It´s an amazing variety of local fruits (depending on the season), vegan banana pancakes, bread and different jams, tea and coffee. It was really great and there always was plenty of food to eat. We were staying in a double room from which we could watch the sunrise every morning. There are a lot of nice little things to discover inside the house which create a great atmosphere and make it special. If you´re into playing games, there´s a huge collection of card and board games and also some music instruments you can use. Our stay at the Hostel has been a great experience and we will definitely come back to enjoy more of these great vibes up there. I totally can recommend this place to everyone. Thanks for everything and we´ll be back soon! :)
The place to go in Port Antonio!
Jan 2023
This is the greatest hostel I've ever been to! Marian is a great host and the house has only good vibes. The view from the hostel is gorgeous, so much that is hard to leave the place every morning, even to go see one of the numerous wonderful falls that you're surrended by or to go swin at the beach. The area is wonderful to visit, quiet and wild (the best in Jamaica).
nothing really but I have to say that the road to get there is the worst I've seen in Jamaica: if you're driving by yourself, I advive you not to get there at night the first day.
stunning views across Port Antonio bay
Dec 2022
The views from the place are incredible, you really are away from it all and can properly chill and relax here. it's easy enough to get to, with the host picking up from the bottom of the hill twice a day, or taxis will take you up. Breakfasts are great, two beautiful dogs and the best views on the island.
Best hostel inna Jamaica. Don't book anything else when in Portland!
May 2022
The owners and staff are European and they run this place just like a hostel in Europe, and they keep standards incredibly high here. Having worked in a few hostels myself I see the extra effort that goes into this operation and it's greatly appreciated. I could write a short story about how good my experience was here but I will try keep it brief. The owners and staff are super approachable, humble and a happy team that are great to be around. Like some hostels in Europe a breakfast is included in the cost of your stay, and might I add not a basic one…the best inna Jamaica, you should come for the breakfast alone, I'll not spoil it! The property is amazing and the views from the comfortable porch even more so, so much so I recommend that you get your supplies in town before you come up here and just spend your time chilling and enjoying the property, rain or sun it's the best place to relax away from it all. A short walk from the property you can grab an inexpensive route taxi to town for supplies. The owners know everything to do and more in the area and are happy to share their knowledge and insights on the best things to do. I backpacked around Jamaica for 3 months and this was the best hostel I stayed at hands down, don't even bother looking at anything else in Portland, this is the place to be!
At home far away from home :).
Jan 2022
The hosts: very nice/friendly/helpfull. Gave good advice. Relaxed environment. Clean, good breakfast.
Staff is amazing, so is the view and the facilities!
the location was very difficult because you depend on the car of the owners, luckily I only booked 2 nights there. The owners seemed fake and stressed. Several guests, including myself, were surprised by their changing personality. The last day they responded very unkindly. It didn't feel right. It appears that they are not well integrated in Jamaica. The local people spoke negatively about the place and a guide that the owner advised us ripped us off with money.
One of the cheapest place on jamaica en the best one
Nice rewarding view!
Dec 2021
Nice view from the mountain, had everything you needed. Small breakfast included was nice. Lovely dogs, puppies expected soon!
You pay a price for the view... had a rental car but pretty challenging to get there. Much further than google maps said it was. Almost impossible to get back in the evening by route taxi, had to walk all the way back... if you don't like driving up and down better to bring dinner yourself
Do not miss out on this amazing experience!
Jun 2021
Honestly, this was one of the best hostel experiences we have had so far. The owners, Marian and Anna, were just amazing. They not only helped us with transfers and daytrips, but also taught us so much about Jamaica. They invited us to a movienight in the jungle, made us delicious breakfast every morning and even tattooed us both on the last day. You really get so much more then just a place to stay the night if you go here. The location is also marvelous, in the middle of nature, up in the hills. We really enjoyed the 20 minute hike up there, because it's not something you can do everyday, but Marian was willing to pick us up if we needed it. We ended up staying twice as long as planned and would have stayed even longer if it was possible. Thanks you guys for an amazing week in Portie!
Everything was as expected or even better
Very irie would do it again
Feb 2021
Free breakfast was excellent, and is a good way of everybody meeting up in the morning. The location is great except can be a little isolated so works very well that the hostel owner gives everyone (who wants it) a lift half way into town every morning, and can pick you up from the drop off spot in the early evening. Staff were helpful and integrated well with the guests. Trips out etc were good.
I suppose a swimming pool would be nice 😄
Everything was amazing! Marian and Anna, the hosts, are great!
Nice place to hang but inconvenient if you want to move around
Feb 2023
Amazing view Owner is very helpfull Breakfast is very good, original & homemade We had the cabin, which is very pretty
The road to get there is really bad, and long (you have to go super slow so the last part took about half an hour). We had a rental car but were scared to break it on this road, so always have to ask the owner to bring us up and down with 4x4. Most people seem to come here just to hang and smoke, and for that it is the perfect spot (with very good views). But if you want to do things during the day, this is not a convenient stop. No hot water - and they did not tell us in advance, so we had to shower in icecold water at night.
Wie viel kostet dieser hostel im Vergleich zu anderen in Portland Parish?

Der Durchschnittspreis für eine Anmietung in Portland Parish beträgt EUR 91 pro Nacht. Diese Miete ist EUR 72 günstiger als der Durchschnitt.
Ist das Parken in diesem hostel inbegriffen?

Ja, das Parken ist als Ausstattungsmerkmal bei Germaican Hostel aufgeführt. Für weitere Informationen empfehlen wir Ihnen, sich mit dem Anbieter der Unterkunft in Verbindung zu setzen, um zu erfahren, wo Sie parken können.
Gibt es in diesem hostel einen Pool?

Wir haben keinen Pool gefunden, der als Ausstattungsmerkmal für diesen hostel aufgeführt ist. Es kann sich lohnen, noch einmal zu prüfen, ob ein Pool für Ihren Aufenthalt wichtig ist.
Ist Germaican Hostel haustierfreundlich?

Leider ist dieser hostel nicht haustierfreundlich. Versuchen Sie erneut zu suchen und filtern Sie nach "Haustiere erlaubt"
Welche Ausstattungsmerkmale sind bei Germaican Hostel verfügbar?

Wir haben 9 Ausstattungsmerkmale für diese Unterkunft gefunden. Dazu gehören küche/kochnische, internet/wlan, rauchen erlaubt, parkplatz und waschmaschine.