OstiC House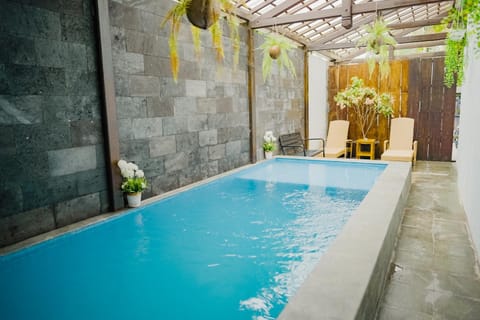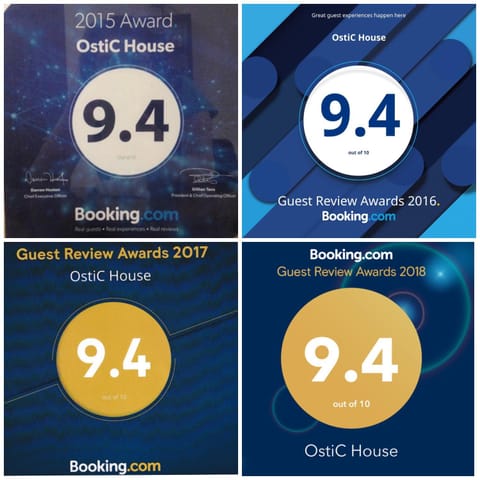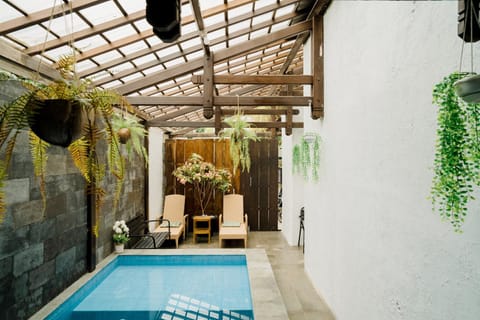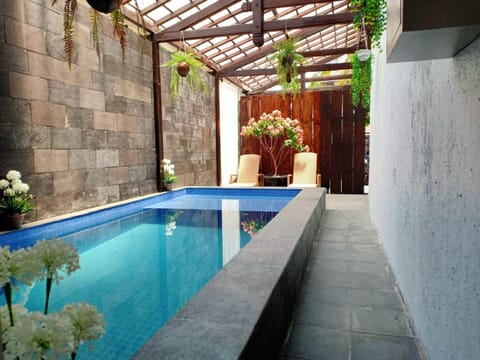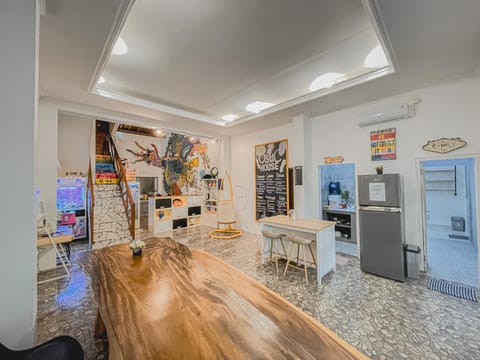 Hostel in Yogyakarta
Pool
Klimaanlage
Küche/Kochnische
Eingebettet in Yogyakarta, dieses schön hostel für EUR 3 pro Nacht ist ein phantastisch Auswahl für Ihr nächstes Pause. Located just a 5-minute walk from Yogyakarta Keraton Royal Compound, OstiC House offers homey and comfortable accommodation with free WiFi access in public areas and free on-site private parking for guests who drive.
Pool
Klimaanlage
Küche/Kochnische
Internet/WLAN
Rauchen erlaubt
Parkplatz
Waschmaschine
Balkon/Terrasse
Fernseher
100 % verifizierte Bewertungen
4.5 / 5 (177 Bewertungen)
Very recommended place to stay. Please stay here. The staff was very kind and will give you very best service.
Dec 2022
VERY THE BEST PLACE TO STAY
Very pleasant stay overall
Cable management in the room could be better
Very nice hostel with friendly helpful staff. The introduction to the city and local area was very informative and helped ensure we saw many attractions while we were there. The free drinking water is a nice touch, and having a cafe and swimming pool on site is a bonus.
Very friendly staff. Small kitchen available. The room was really small, but okay for the price.
No sink in the private bathroom, just a tap under the shower. In the shared bathroom, everything was available.
thankyou for the good service Ostic! am happy to stay here!
Jun 2022
Vert nice staff and good tips for things to see and do around the area
Due to my time of staying (low season) there was not really a vibe in the house and not many other travellers to meet. But that's just bad timing 😕
Good value for family room
Jul 2022
This hotel located in strategic location with spacious room size. Another plus point is their 3 queen beds for family room. The room and hotel environment also clean.
Suggest to always check plumbing and drainage. As in our room, the sink area was leaking and shower drainage seems a bit stuck.
The staff were so nice and helpful Recommended
Perfect. One of the best hostel I have stayed in!
Feb 2019
The staff were amazing. The hostel was quiet but the staff made you feel at home. Very knowledgabke about the local area and gave me all the info about moving on to Mt Bromo and Ijen. Spotlessly clean, breakfast is lovely and cheap. Kitchen area to cook if you want, fridge to keep things cold and a huge social area. Wanted to extend but hostel was fully booked so they arranged for me to stay at their other hostel which is also amazing and even dropped me there. Couldn't do enough for you, amazing. Saturday is the man!
It is one definitely of the best value-for-money options in Jogja!
Sep 2022
the staff was super friendly, they are very responsive, even before you actually arrive. The place was roomy with a high ceiling. The room and the bathroom were clean, so nice! In the room with 3 people, they have a full body mirror which was very helpful to check our look! and the TV was super big, around 42". And, they have a shared bathroom, and kitchen & refrigerator too which was very helpful if you want to prepare your own food.
Our window is covered by a screen, so maybe it would be nice if we can actually open our window for air change.
Would definetely recommend!
Jun 2022
The staff was so nice and helpful. They were always looking to see if they could improve our stay. Truly lovely! Also: clean room, in a accessible part of town.
If we would have to give one point of improvement, which is hard to find, it might be the staircase to some of the rooms. It was a bit uneven, so you had to really concentrate while walking it. But then you were fine :)
Great for value for one night.
Sep 2022
The staff was really friendly and gave us plenty of recommendations what to do in Yogyakarta. The iced Matcha was also really good
We could not close the door to the our room, that was confusing at first. Also we could not lock the lockers. Also, the room was really tiny for four people.
The staff is amazing! They are very helpful and also like to chat with the guests. We had such a good time here!
No sink in the private room
the room was so clean, comfortable and the staff bery kind
little smelly at the bathroom
- The room is (although tiny) good, comfortable bed, and you get towel and blanket. - Very friendly and helpful staffs - Good common area and wifi - Good location, near restaurants and cafes
- The locker in the dorm room is broken, something that should be easily fixable. - I find 1 shared toilet and 1 shared bathroom are not enough especially during the rush
- there's shared kitchen and communal living room that have bilyard table, comfy hanging chair.
There's insect/bed bug in the bed cuz i get bitten by it, double bed room that i stay exactly near by enterance and lobby so i can hear people talking til late night, which not comfortable.
nice place with nice staff and nice atmosphere to stay
Dec 2021
The place and The staff are nice
Good location and staff. The picture of the swimming pool is not realistic.
Jul 2022
The location was good and the room was big and comfortable and with AC. The staff was friendly and helpful too.
The picture of the swimming pool is not very realistic. It is actually a very small pool in which you don't feel like bathing. The food and drink here is really average.
Clean and satisfying
Aug 2022
The location is strategic. Near taman sari and restaurant. The hospitality is great. The room is clean, air conditioner is well functioned. It also have book shelf. The kitchen be equipped with plate, cup, bowl, spoon, fork and knife, water dispenser. Lots of quotes. Definitely return to this place
Please use friendly environment product such as glass bottle instead of plastic bottle, bamboo toothbrush, etc.
the location is good, the staff services was so nice and obviously the room was super clean! every corner of this hotel is so clean and instagrammable with affordable cost! I even feel so sad as I cant stay longer there but, I think I will definitely come back!
The bed is comfortable, clean, spotless, the staff are so friendly and the place is quite, so its really good for rest.
Super friendly staff who are genuinely friendly and eager to know you better, great facilities with a kitchen and free water dispenser, and the small pool is an added bonus
The location is to the south of the Alkid so it may be a little far from Taman Sari if you walk - but Grab/Gojek are readily available
Strategic location, right in a lively neighborhood, where you can experience local hospitality as well as interesting cafes and restaurants. Helpful staffs.
Staff were nice and friendly. The location near to everywhere, Malioboro or Alun-alun kidul. Places to eat also nearby and also supermarket. Room was comfortable, bathroom clean, hot water worked outstandingly. No complain at all. You could play pool table and swimming. Kitchen is free to use but clean afterwards. Excellent place
So nice and helpful staf, everything was clean
Maybe need to resize the shower towel, it's too tiny.
Wie viel kostet dieser hostel im Vergleich zu anderen in Yogyakarta?

Der Durchschnittspreis für eine Anmietung in Yogyakarta beträgt EUR 36 pro Nacht. Diese Miete ist EUR 33 günstiger als der Durchschnitt.
Ist das Parken in diesem hostel inbegriffen?

Ja, das Parken ist als Ausstattungsmerkmal bei OstiC House aufgeführt. Für weitere Informationen empfehlen wir Ihnen, sich mit dem Anbieter der Unterkunft in Verbindung zu setzen, um zu erfahren, wo Sie parken können.
Gibt es in diesem hostel einen Pool?

Ja, bei OstiC House steht ein Swimmingpool zur Verfügung. Genießen Sie das Wasser!
Ist OstiC House haustierfreundlich?

Leider ist dieser hostel nicht haustierfreundlich. Versuchen Sie erneut zu suchen und filtern Sie nach "Haustiere erlaubt"
Welche Ausstattungsmerkmale sind bei OstiC House verfügbar?

Wir haben 9 Ausstattungsmerkmale für diese Unterkunft gefunden. Dazu gehören pool, klimaanlage, küche/kochnische, internet/wlan und rauchen erlaubt.