Kalunai Hostel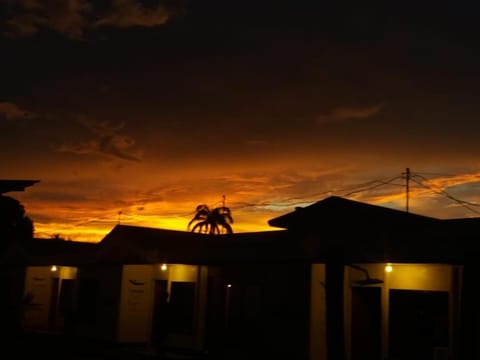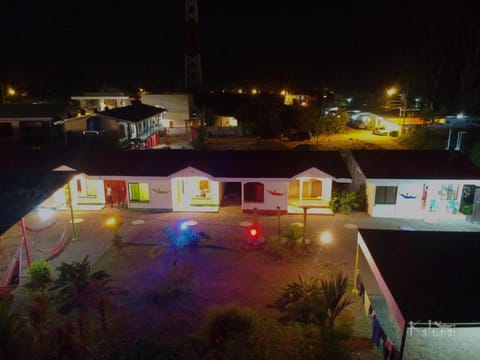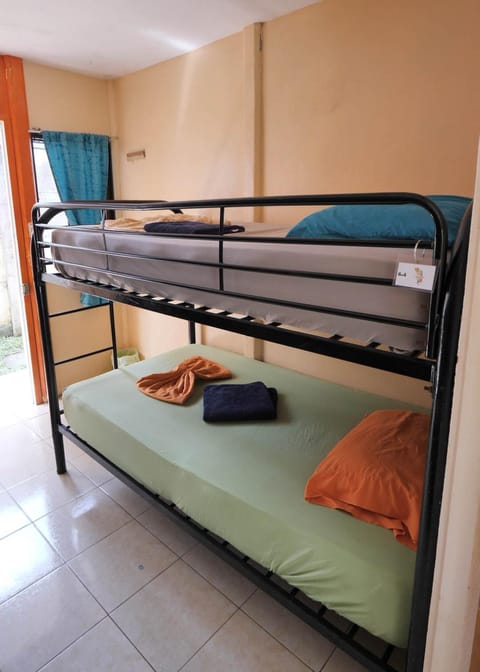 Hostel in Puerto Viejo Talamanca
Pool
Küche/Kochnische
Internet/WLAN
Gelegen in Puerto Viejo Talamanca, dieses charmant hostel für EUR 12 pro Nacht ist ein großartig Option für Ihr nächstes Pause. Das Kalunai Hostel in Puerto Viejo bietet Ihnen Grillmöglichkeiten und kostenfreies WLAN. Die Unterkunft verfügt über einen Garten und eine Gemeinschaftslounge.
Pool
Küche/Kochnische
Internet/WLAN
Parkplatz
Waschmaschine
Balkon/Terrasse
Fernseher
Garten
Karte von Puerto Viejo 

Talamanca
100 % verifizierte Bewertungen
4.4 / 5

"Ausgezeichnet"

(983 Bewertungen)
Great hostel, will come back soon! and looking forward to it!!!
Apr 2021
We L O V E Kalunay!! The owner is a sweetheart and he's taking a lot of care of the hostel! He sometimes cooks greek national meals. We loved the open-air kitchen and hammocks everywhere! We are constantly recommending Kalunay to friends and travellers we meet. We will come back soon too.
We loved our stay in Kalunai. First of all, the photos do not do it justice! It's so beautiful once you get there. The location is great because it's a 5 minute walk to the beach but also nice & peaceful as it's not in the centre. The nicest part was how clean it was, our rooms would be cleaned everyday, including the bathrooms. Unfortunately I got unwell, but the Owner was very easy about swapping me into a more comfortable and private room. The kitchen is large and there are so many comfortable hammocks to lie in and lots of seating areas. We payed for two breakfasts, they really are worth the £5, full meal with eggs bacon...etc. There is such a great atmosphere at Kalunai. We were supposed to stay 2 nights but extended it to 6! Overall we would love to come back here again!
We had issues to submit the Panama Health form, hence we wanted to print it out. Even though the owner didn't have ink on the printer, he organized it and got it printed for us. He's a cool guy als apart from that:) The room was spacious enough for two. There was a mosquito net, so you could keep the windows open. Wifi is good everywhere and the common area is outside under a roof, which is amazing to hangout. Would def recommend this place
Great place great host
May 2023
Warm welcome from the team. I really loved the falafel party organized by the host . He was really helpful. I recommend the place
Very nice vibe. Cosy common area. Very easy to meet people. Very helpful and friendly staff. Nice kitchen with loads of supplies. Extra bathrooms and toilets outside of the room.
Beds were a bit wobbly. The electricity sockets were too loose, so my devices couldnt charge inside the room, but there were places to charge in the common area as well. Wifi had some troubles.
Stay here to meet people.
Aug 2022
Very nice staff. Social areas are good for meeting people.
Owner should install UV water machine.
Very nice hostel with friendly staff, the location is great, close to centre and the beach, but far enough away to to get a good night sleep. The kitchen is well equipped and they have family dinners :)
Very nice atmosphere and very comfortable beds
A little out of the center. I didn't like that you couldn't wear flip flops in the room
- very friendly and kindhearted staff, they help you with everything!! - big kitchen - bike rental - nice common space area to hang out - they clean the rooms every day
- absolutely nothing to complain about :)
A very comfortable hostel
Jul 2022
Very confy, walk distance from the centre but quiet and close to the Nature. Gonzalo makes you feel at home, the rooms are small but fresh to sleep, every bed has a fan and its up to the guests to leave the door open during the day so air may flow. Chill common area, and they have a Volturno coffee maker and coffee for free!
Posnet was down so it was cash only payment
AMAZING thank you for everything
Jul 2022
this place is a MUST if you go to puerto viejo you will feel at home and meet amazing people including the staff the common area are amazing the Rooms and bathrooms are clean the kitchen is very good very good location and safe there are always activities the hostel can arrange everything for you (renting bikes, going to Boca del toro by bus) the place is so amazing that it's so hard to leave people extended a lot of time their stay
Perfect hostel with good vibes
Feb 2022
This is a perfect place to stay in Puerto Viejo! The vibe in the hostel is really cool and the personal is very friendly and helpful. You can rent bicycles for a small price. The laundry service was also pretty fast and good. The location is close to the main street and shops. The kitchen and chill out area are amazing to begin and end your day! And: Free coffee! We will come back one day.
Outstanding hostel in Puerto Viejo
Nov 2021
This hostel is outstanding! Nice owners who help you with everything at any time. So welcoming! The athmosphere is chilled, very good vibes (no party hostel), you get great recommondations and it is so easy to get in contact with others. The outdoor area is very spacious and a great spot to chill (a lot of hammocks). I was impressed how clean it is. A big locker is provided and you can rent bicycles. I got a great recommendation regarding (cheap) transportation to my next destination (Tortuguero) and it was a great surprise (4 hours boattrip through the dschungel, where you see all the costa rican wildlife, felt like a private tour as there was only one other person from the hostal - just perfect)
Light sleepers might find the walls to thin and might be annoyed by hearing noises from outside
A great vibe to this hostel with delicious food but uncomfy beds.
Mar 2023
This hostel has a great atmosphere, it's social without being intimidating. We had 2 of the family dinners which were exceptional and amazing value for money - the owner is an excellent cook and all the staff were incredibly friendly and helpful.
The kitchen/fridges could be a lot cleaner. The beds are uncomfortable (but bearable)!
I got to see the two national parks nearby
Mar 2023
The staff were welcoming and tried hard to help visitors.
Endless adventures and lifelong connections!
Sep 2022
The staff is very friendly and extremely accommodating! The atmosphere is comfortable and community oriented. The rooms are clean and the services provided are timely. The staff gives great recommendations and make even better adventure companions :D I was initially meant to stay a couple nights, and ended up staying for two weeks. Definitely difficult to say goodbye!
Awesome place to stay in Puerto Viejo.
Nov 2022
The staff is super friendly and helpful. The common area is lovely and great to relax in. It's a nice quiet area, the hostel is rather small, what I liked. It's clean, has a well equipped kitchen and enough bathrooms. All in all, I highly recommend this place!
the staff is incredibly nice and there was souch a good vibe created between the guests in the hostel's front yard, everything was very clean and the kitchen was fully equipped. I really liked the location, more quiet part and in the village :) awesome value for money!!
One of the most pleasant hostels I've stayed in!
Aug 2022
The staff is great! everyone went out of there way to help me and was very friendly! Germain and Aaron were really great! made me fresh banana bread!(:
The shared area is designed just right to create the perfect atmosphere to meet new people. The kitchen is huge and well equipped. The rooms are comfortable and clean, with good mattresses and mosquito nets. Location is perfect, quiet but only a 3 minute walk from the town center.
I felt like this place is all about money. Very small dorms for 4 people. One shower/WC (in the same room) for 10 people (2 dorms of 4 and 1 private room of 2). The "office" of the owner is one of the 2 tables of the common area so it looks like he is always watching and ants will have a great time eating your feet under the other table. I didn't really feel comfortable there. You could not even sit on the beds without hitting your head on the one above.
Would definitely recommend
May 2021
The open space with everything in it. Loved the staff, the facilities and the people. One of the few hostel where quiet time is a bit later, meaning you don't have to go to bed earlier
My bed was a bit creaky and there could have been more bathrooms
great hostel good people excellent vibe
Oct 2022
the most chilled out place! good vibes and good people with amazing staff who are so helpful! the hostel is in a great location easy for getting the bus to the National park or walking distance to the beach.
Nice place to chill and meet new people.
Dec 2021
The hostel is perfect to get to know new people, nice are to hang out. The rooms are alright and have a vent. Good vibe in the hostel. Would stay here again.
The shuttle service to Bocas was a catastrophe.. The owner tried to help me well and organized a drive to the border. but apparently the shuttle took another person but me. then at the border the new driver dropped me off, I did the migration myself and nobody waited for me or took me to Bocas afterwards. Found someone who said he spoke the guy and now takes me for extra money to Almirante. So extra money for the boat and paid more in total than Caribe Shuttle. Next time either public transportation (cheaper) or Caribe Shuttle (seems to work better).
The hostel has a very welcoming and nice atmosphere. The rooms are not very special but the hostel has a very nice chill area where everyone is eating, cooking, and playing games together. So it's a very nice place to meet new people! The staff is very friendly and they really add something to the open and fun environment.
That they didn't have more nights available :(
The hostel has a very nice common area and the kitchen is outside. The owners our the hostel are always there to help you & it everything is clean. The bathrooms are cleaned everyday.
The good vibe and the staff. Super friendly!! Its a nice place to meet people from over the world. Jannis and his staff make you feel welcome from the moment you arrive. We were glad to become part of the Kalunay family for a few days. We wish them all the best for the future!
The dorm rooms are small but then again thats expected for the price you pay. The showers could be better, I would suggest to have possibilities to dry the floor and I would change the light.
The entire vibe was chill. Loads of hammocks to relax in. Staff are really nice and very helpful. Room was spotless and smelt very clean.
The fan in the room was awful. Did absolutely nothing at all
the chill area is the best, love to hang out there and meet new people! everything is super clean too and the staff just helps out with everything. The shared kitchen has also a lot of basic things which you don't need to buy yourself :)
very nice stay in Puerto Viejo! met some great people!
Aug 2022
super nice social hostel! one of the first times for me staying in dorms and it was a very good experience! the girls i slept with where really nice. the staff helped me with everything I needed.
the bathroom is shared with another dorm & private room, it's not that bad but just so you know. curtains at the bed could make it even beter!
Super nice atmosphere, very kind owner, well equiped kitchen. I met loads of amazing people here, had a lot of fun chatting with them and chilling here.
Can be noisy in the evening if you want to sleep, but if you get talking with people and adapt to the vibe, you'll have a very nice time.
Super clean, chill environment, great staff, stayed 1 month in the end!!
Quite, clean, good location, nice staff, very good value
The staff was not friendly at all. Did not feel welcome in this hostel. The rooms and bathrooms were dirty and we paid a lot to stay there.
Wie viel kostet dieser hostel im Vergleich zu anderen in Puerto Viejo Talamanca?

Der Durchschnittspreis für eine Anmietung in Puerto Viejo Talamanca beträgt EUR 56 pro Nacht. Diese Miete ist EUR 44 günstiger als der Durchschnitt.
Ist das Parken in diesem hostel inbegriffen?

Ja, das Parken ist als Ausstattungsmerkmal bei Kalunai Hostel aufgeführt. Für weitere Informationen empfehlen wir Ihnen, sich mit dem Anbieter der Unterkunft in Verbindung zu setzen, um zu erfahren, wo Sie parken können.
Gibt es in diesem hostel einen Pool?

Ja, bei Kalunai Hostel steht ein Swimmingpool zur Verfügung. Genießen Sie das Wasser!
Ist Kalunai Hostel haustierfreundlich?

Leider ist dieser hostel nicht haustierfreundlich. Versuchen Sie erneut zu suchen und filtern Sie nach "Haustiere erlaubt"
Welche Ausstattungsmerkmale sind bei Kalunai Hostel verfügbar?

Wir haben 8 Ausstattungsmerkmale für diese Unterkunft gefunden. Dazu gehören pool, küche/kochnische, internet/wlan, parkplatz und waschmaschine.