La Tribu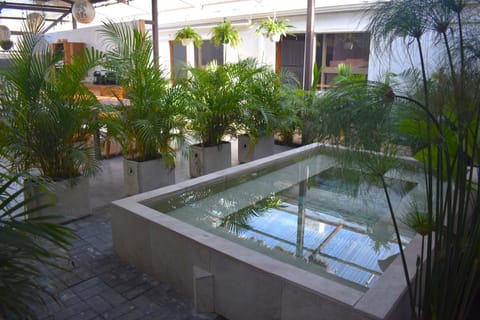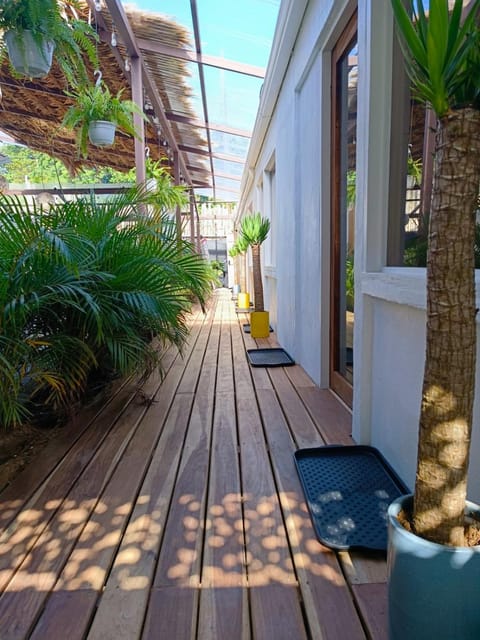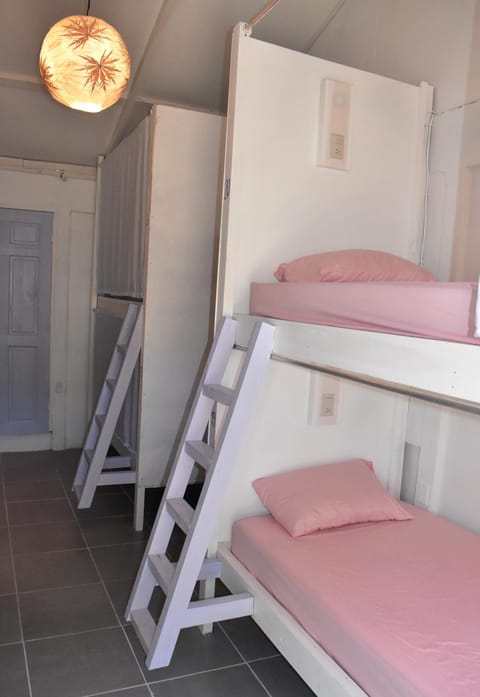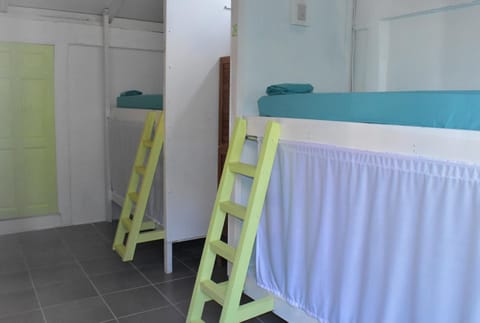 Hostel in Puerto Viejo Talamanca
Klimaanlage
Küche/Kochnische
Internet/WLAN
Eingebettet in Puerto Viejo Talamanca, dieses charmant hostel für EUR 51 pro Nacht ist ein phantastisch Option für Ihr nächstes Pause. Das La Tribu in Puerto Viejo liegt 500 m vom Strand Negra entfernt und bietet klimatisierte Unterkünfte und eine Gemeinschaftslounge. Die Unterkunft bietet Karaoke und eine Gemeinschaftsküche.
Klimaanlage
Küche/Kochnische
Internet/WLAN
Fernseher
Karte von Puerto Viejo 

Talamanca
100 % verifizierte Bewertungen
4.5 / 5

"Ausgezeichnet"

(139 Bewertungen)
Very nice but only for women
Jan 2023
Very nice kitchen!! Well organised but the hostel is very new, so it just opened. Fridges were clean, own bathroom in the room as well. Privacy in the bed because of the curtains. Free towel rental. Bike rental for 3500 colones
You can't lock the door... I paid way more then people who booked via hostelworld... The street to the hostel is very dark They don't offer organised stuff, like salsa night or something.
The hostel had only been open for about 22 days, so everything is new and fresh. It's a brilliant idea to have a female only hostel, and I'm sure they will be constantly booked. The beds were comfortable, and the kitchen was exceedingly well stocked. Brand new bikes to hire means that they actually work! The owners are really nice, as are the volunteers there. There was an open mic night, which was lovely. The vanity table of hair dryers and straighteners was wonderful. H
A lot of the roof is made of leaves, but they leak when it rains. I like how it looks, but they could do with urging the clear corrugated plastic over the top of it so that from the inside, you still just see the leaves. A lot of the communal area has no walls (as well as ceiling), and the mosquitoes were everywhere. They could do with burning the insect coils in the common areas. The toilet in the bathroom in my room didn't work, so we had to use the ones outside, which again were open air and full of mosquitos. The bins in these bathrooms were too small. A women's only hostel means that toilet paper will be used on every visit to the bathroom! There isn't really enough rooms for backpacks in the room. There is a locker big enough to put each one in, but it's very difficult to pick a whole backpack up and put it in the top lockers - and then have to keep getting stuff out. These are all just recommendations for the owners though, not reasons not to stay here. The hostel is lovely!
Quiet, peaceful vibes and nice and clean with amazing kitchen facilities.
Sometimes AC was on way too cold 🥶 A worker there kept turning it down and we were all very cold one night.
boring, not social, rude staff
New and clean. All common area open and encouraged meeting people. Showers were awesome and plentyful. Bed comfy, had curtain to each bunk. Steps to top bunk slanting so easier to climb
Only negative was how light the room was at night.
Calm, comfortable and fun.
Jan 2023
La tribu is beautiful and new! The relaxing atmosphere was amazing. I loved every minute there :)
Female vibe in Puerto viejo
Feb 2023
I loved the female vibe, the hostel is brand new and the commun areas are lovely, was super relaxing and the beds are private and comfortable. Definitely recommend it!
I found this hostel very clean and pretty! the dorms were very nice especially with the ac. I think my favourite part was the kitchen as it is very big and aesthetically pleasing, also a good place to make friends. the events were fun and i liked that you could rent a bike. i loved that it was girls only, it made it such a relaxing stay especially after i had a bad experience just before i came here.
although i enjoyed my stay, a few things that would make it better would be towels, especially hand towels in the bathrooms, a laundry service, and more information about events (i missed a tour because i didn't know about it).
Can completely recommend
Apr 2023
- Free Coffee! :-) - Very nice furniture and garden - Met some very nice people over there - Stunning kitchen - Jacuzzi - Very nice staff - Good located - Bikes are very good
- I would have loved to get some towels - Mirrors in the bathroom would have been nice
If you re going to Puerto Viejo, you should stay in La Tribu
May 2023
Beautiful hostel, with beautiful staff and beautiful people 😍 it made my stay in Puerto Viejo extraordinary. Thanks!!
Female only hostel. Well equipped, but over priced and improvements needed to protect against mosquitoes and bugs.
Jan 2023
Beautiful decor, and well equipped.
Female only. No protection from mosquitoes and bugs, with open windows (no glass) and no mosquito nets. I got a large number of bites. Expensive for a room in a dorm.
Great place to stay!
Apr 2023
Amazing place and so stylish. And I used a blowdryer for the first time in 2 months 🥰
The price for the room was extremely high because of Easter.
Amazing for safety as a woman, and great place to stay. Would stay again!!
Wie viel kostet dieser hostel im Vergleich zu anderen in Puerto Viejo Talamanca?

Der Durchschnittspreis für eine Anmietung in Puerto Viejo Talamanca beträgt EUR 56 pro Nacht. Diese Miete ist EUR 5 günstiger als der Durchschnitt.
Ist das Parken in diesem hostel inbegriffen?

Das Parken ist nicht als verfügbares Ausstattungsmerkmal bei La Tribu angegeben. Für weitere Informationen empfehlen wir Ihnen, sich mit dem Anbieter der Unterkunft in Verbindung zu setzen, um zu erfahren, wo Sie parken können.
Gibt es in diesem hostel einen Pool?

Wir haben keinen Pool gefunden, der als Ausstattungsmerkmal für diesen hostel aufgeführt ist. Es kann sich lohnen, noch einmal zu prüfen, ob ein Pool für Ihren Aufenthalt wichtig ist.
Ist La Tribu haustierfreundlich?

Leider ist dieser hostel nicht haustierfreundlich. Versuchen Sie erneut zu suchen und filtern Sie nach "Haustiere erlaubt"
Welche Ausstattungsmerkmale sind bei La Tribu verfügbar?

Wir haben 4 Ausstattungsmerkmale für diese Unterkunft gefunden. Dazu gehören klimaanlage, küche/kochnische, internet/wlan und fernseher.