Aira Boutique Hanoi Hotel & Spa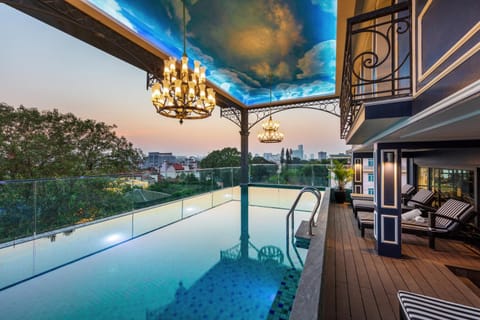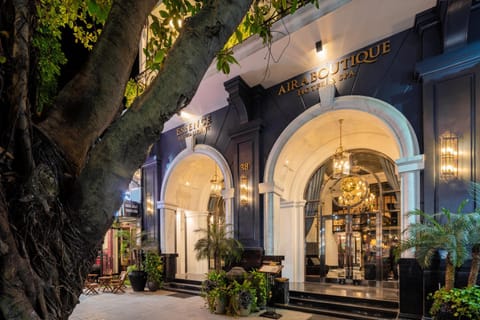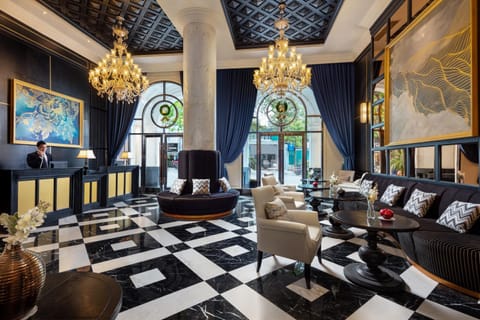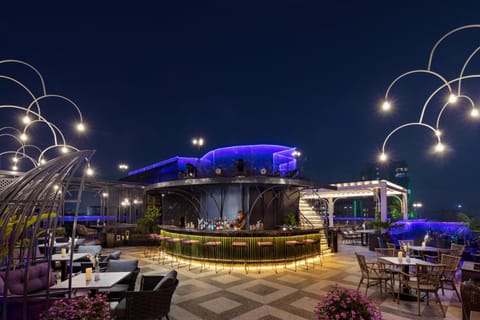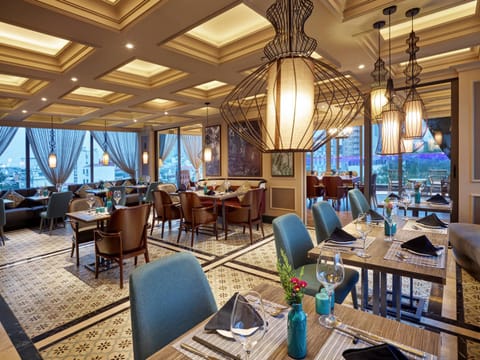 Hotel in Hanoi
Pool
Klimaanlage
Küche/Kochnische
Befindlich in Hanoi, dieses charmant room in hotel für EUR 33 pro Nacht ist ein großartig Option für Ihr nächstes Urlaub. Located in the peaceful French Quarter, Aira Boutique Hanoi Hotel & Spa has an outdoor swimming pool, a fitness room, and garden. The hotel is within 700 metres to St.
Pool
Klimaanlage
Küche/Kochnische
Internet/WLAN
Waschmaschine
Balkon/Terrasse
Whirlpool/Spa
Fernseher
Rollstuhlgerecht
Fitnessraum/Fitnessstudio
Familienfreundlich
100 % verifizierte Bewertungen
4.7 / 5 (845 Bewertungen)
we stayed before and didn't like the variety in the breakfast buffet, which we wrote in the review. when we came back, they had made changes, really good ones. We like this place - overall a great place, great place in the city and friendly staff.
I was asked to make sure to rate the hotel on trustpilot and give them 10/10.
We loved this luxurious hotel. We even went back later during our trip. The hotel is super nice, the staff is beyond helpful. Good location in the old quarter and a lovely swimmingpool on top :)
We loved our stay as a family. We had connecting rooms (important when travelling with children), great facilities and the hotel was right on the corner of the old quarter of the city. All of the staff were exceptional. The breakfast included in our accommodation deal, had a fantastic range of choices from classic western continental style and extensive offering of Asian food, loved it.
well appointed rooms, excellent location, quieter than i expected. Tony, front of house, was so helpful. thanks!
Would definitely recommend and stay again ;)
Jun 2022
We have had an awesome experience with Aira (Hanoi & Sapa) The staff is super friendly and helpful, they organised everything for us (tickets, tours, even medical appointment). Great pool/ restaurant/ skybar too.
The balcony is a bit small but still enough for the both us to have smoko.
Amazing stay in Hanoi
Jan 2023
We had a great time at Aira Boutique. We came for our honeymoon, and they organized everything so well. The team also organized for us a 3 days cruise on Ha Long bay which was exceptional. Special thanks to Tony at the reception.
Very nice hotel in the center of Hanoi
Oct 2022
Very nice staff, very good breakfast and restaurant The room was great and the bed very comfortable
The swimming pool was disappointing
very friendly staff and great location
Very close to train street. Nice room and helpful, friendly staff. Good breakfast.
Bit of a walk from other parts of the city. The pool is not like it looks in photos - small and very cold!!! Coldest I went in in the whole of Vietnam, could not stay in for more than a few minutes. Only enough loungers for approx 6 people.
Great location, great pool, excellent staff!!
Oct 2022
This staff is fantastic, the pool is super cool, and the location is perfect. And easy for English speakers. Defintely a pkce worth checking out!
If you're coming to Hanoi, book at the Aira without hesitation
Sep 2022
This place has it all. We stayed here several nights while we explored Hanoi and northern Vietnam, and it truly felt like home. The breakfast is a fantastic way to start your day, we loved our treatments at the spa, the rooms are comfortable and well appointed, and best of all the staff from the front desk/lobby to the rooftop bar to the restaurant, etc. made us feel like family. We were so well taken care of, and they handled each request we had with genuine care and a smile. The price point is a bit higher than some you can find in the city, but we felt it to be an excellent value. We loved cooling off in the gorgeous pool after long days of sunny site-seeing, and the ease of going upstairs for a delicious dinner or a tasty drink on the roof was excellent. We recommended the property so highly to new friends we met in Ha Long Bay that they cancelled the 5 star hotel they'd stayed in for a night or two and booked at the Aira for the remainder of their time in Hanoi.
I don't have any complaints. It's worth setting expectations that the pool area is a bit small, but we were still the only ones in the space several times. It didn't hinder our stay at all.
A very elegant and pretty hotel with AMAZING staff
Jul 2022
This is a very elegant and pretty hotel which is very close to the old quarter in Hanoi. 2 mins walk to the train street where you have a very unique experience while having your coffee or snacks. The rooms are in great size and the bed is comfortable. There is a roof top restaurant and a bar which serves great views of the city. The food is spectacular and the breakfast is the best I had in Hanoi. The staff were all AMAZING. Very polite and always helpful. They go beyond your expectations with their help. The private airport transfer is very convenient and comfortable.
The rooftop pool is a little cold for my liking, it would have been great if it was a little heated, but this is not a deal breaker.
This is a great hotel in a great area. We could walk almost everywhere, there were a lot of good local eateries and it is close to train street. Our room was lovely. Very nicely presented and very comfortable bed. The restaurant is great, excellent food and great staff.
The pool is undercover so a bit cold for us but others may like it that cold.
This hotel was simply perfect, not much else to say. The restaurant was a huge bonus for us as we were working during our stay and the room service was a wonderful convenience. Food was absolutely delicious. Staff are incredible at their jobs.
The staff were super attentive and very friendly. We could not fault the service at all.
I loved my stay! it's a cute hotel with excelllent staff and a wonderful breakfast!
Oct 2022
the staff were so accommodating and friendly. they were really on top of everything.
I had a minor issue with cleanliness. Some black hairs in the bathroom but the staff acted immediately to rectify it. I was impressed.
Pleasant stay but expensive
Mar 2023
The staff were really lovely!
We booked this hotel because of the pool which was ice cold so we couldn't use it. We also paid extra for a junior suite so we could have a balcony which was about the size of a chair and had no furniture on it like the photos showed (and none in the room you could use) so we couldn't use that either. Should have just gone for a much cheaper hotel!
Good stay in Hanoi
Aug 2022
The staff was very kind and service-minded. Close to trainstreet.
Food in restaurant is a little overpriced.
Beautiful Boutique Hotel
May 2021
The staff was very friendly and helpful. Nice decoration. Impressive root top bar on the 9th floor. It was a nice surprise when we checked in: my family was upgrade to 2 big suites with balcony to the street.
The hotel requested me to advance 500,000 VND to reserve a table for dinner though I booked 2 rooms at the hotel.
not that close to the centre
Excellent, hig recommend
May 2022
The staff has been just fantastic, and very welcoming, you could clearly feel their desire to go back to work after such a long period of time off work because of Covid. Lots of advice about what to do in Hanoi and such a warm welcome from all members of the staff. Always available to answer your questions and help you with any type of demand, whatever time of the day. Totally dedicated people. The hotel is very well located, very close to everything, easy to find street food. The room was quiet, clean, and comfortable. Was a great great place to start our trip in Vietnam. Highly recommended
The staff at Aira Boutique hotel were so kind and accommodating! We enjoyed our birthday evening on the beautiful rooftop, and they helped to make sure our time and celebration were special. Thank you!
Top 5 best affordable hotels in Hanoi!
Sep 2022
The staff are very professional and really welcoming and helpful.
Facilities: pool and gym area is quite small. Also the essence Restaurant didn't really meet expectations in terms of flavour and quality - well overpriced.
The staff are incredibly friendly and so helpful, making the trip even better. Room was big and bed extremely comfy. We had a room on the street view but couldn't hear one noise as double doors. Restaurant is also very good. Would stay here again if visiting for sure.
Wonderful hotel in a great location
Sep 2022
The room was lovely, good size, excellent furnishings and well maintained. The bed was very comfortable and the staff at the hotel were extremely helpful and spoke excellent English. We couldn't fault the room at all. The location of this hotel was perfect for us as we could walk to all the things we wanted to see and do, it was close to train street and there were plenty of places to eat near the hotel. The restaurant at the hotel is fantastic. The food is excellent as are the staff. The breakfast was great, it had both Vietnamese and Western options and the buffet had lots of variety and was great quality food. I would definitely return to this hotel if I return to Hanoi.
This is a personal thing, but the pool was undercover and so the water was a bit cool for our liking.
The rooms are very good and the location is great. The restaurant is amazing.
The Room, breakfast and location were fantastic. The Staff were very helpful.
A calm, friendly clean oasis in Hanoi. The staff were really lovely and helpful. We couldn't have asked for more.
Jan 2023
The location, staff and facilities were fantastic.
Nothing, it had everything we needed.
Simply Incredible!
May 2022
The location of the property is perfect for exploring the Old and French quarter! Only 5-10minute walk from the best restaurants and coffee shops in Hanoi, beer street and the night markets. The hotel is pristine!!! Our room was was clean, spacious, extremely comfortable and beautifully decorated and furnished. The hotel has absolutely everything you need - sky bar, swimming pool and a stunning restaurant! But most of all - The staff are beyond incredible!!! To be honest their service is hard to put into words. They made us feel so welcome and created an almost homely atmosphere. Particularly Ken, who ensured we had everything we needed and gave us amazing recommendations on where to eat, what to do and a few tips and tricks to tackle Vietnamese road crossing. As well as Ken, Jane went above and beyond to help us organise one of our trips outside of Hanoi, even personally ensuring that the transport company were collecting us the following day and kept in touch with us to communicate this. Which in a country that has quite a language barrier, made things feel completely stress free and safe for us. Overall, I really cannot recommend this place highly enough! I have no doubt that if you choose this hotel, your experience will be as good as ours was.
amazing location and service
Apr 2022
the location is great. Not in the middle of all the noise but only 5 minutes drive to all the main attractions. Tony and all the other staff were amazing in their service and made us feel very welcome. they were very helpful with all our requests and questions. we would definitely stay here again
Fantastic and Luxurious
Aug 2022
The location is excellent for exploring the old quarter. train street couldnt be easier to reach, oerfect to pop out to for half an hour in the evening. The staff were so friendly and helpful with everything, and the view from the pool and the restaurant is phenomenal
Excellent and would stay there again.
Jul 2022
The hotel was very nicely decorated, the rooms clean, the staff really helpful and friendly and the pool was a great bonus.
Location was advertised as in the old historic quarter on booking.com but all the tours claimed it was not and so were a problem for tour pick up. Also the breakfast was very expensive relative to other hotels particularly as most hotels had breakfast included.
Staff was fantastic. Very nice hotel.
Jul 2022
The hotel was very clean and a convenient location. The restaurant was great too. The staff were all very friendly and helpful with our stay in Vietnam.
The hotel was really elegant and clean, the room was wide and comfortable. Moreover the personal is amazing, they are helpful, kind and always ready to make your holidays perfect. The restaurant was very good too, with a large variety of international and local food. We recommend this hotel without hesitation!!
Everything was just perfect
The hotel was located a straight 2/3 minute walk to train street which made it easy to navigate the Old Quarter and was a great marker to find my way back to the hotel! The hotel is beautiful and luxurious. Breakfast is great, there is a menu to order hot food from (the banana pancakes were delicious) and a buffet too. The spa is lovely. I choose this hotel as it had a rooftop pool which is very pretty! Staff are amazing and looked after me really well.
The hotel staff is incredibly helpful and attentive - from booking our airport transfers to arranging our transport to Sa Pa. We also got to try the spa services which were excellent. Rooms are big for Hanoi's standards, and it's conveniently located.
The hotel's location is super convenient for those traveling for work as well as for leisure. Staffs are very nice and supportive. Would definitely return for my next stay in Hanoi !
The hotel is beautiful with a nice decoration. Staff is helpful and friendly. Restaurant has a nice view toward to Ho Chi Minh complex. I love the peaceful of its spa. Good service and reasonable prices. Will recommend everyone to come.
Can only recommend it
Apr 2022
The crew was really great,helpful all the time.
the checking and front desk team was excellent, room is o.k. roof top bar very good although the view is not spectacular. Nice to have the pool and gym but too cold water. The restaurant was good but by Vietnamese standards expensive
there is actually nothing wrong with this hotel, but it is also not so outstanding as the picture make you believe. We have seen other hotels with a much better atmosphere. The dinning part looks old and for sure was not clean. Half of the floor was closed and stuff was pilled up there.
Wie viel kostet dieser hotel im Vergleich zu anderen in Hanoi?

Der Durchschnittspreis für eine Anmietung in Hanoi beträgt EUR 37 pro Nacht. Diese Miete ist EUR 4 günstiger als der Durchschnitt.
Ist das Parken in diesem hotel inbegriffen?

Das Parken ist nicht als verfügbares Ausstattungsmerkmal bei Aira Boutique Hanoi Hotel & Spa angegeben. Für weitere Informationen empfehlen wir Ihnen, sich mit dem Anbieter der Unterkunft in Verbindung zu setzen, um zu erfahren, wo Sie parken können.
Gibt es in diesem hotel einen Pool?

Ja, bei Aira Boutique Hanoi Hotel & Spa steht ein Swimmingpool zur Verfügung. Genießen Sie das Wasser!
Ist Aira Boutique Hanoi Hotel & Spa haustierfreundlich?

Leider ist dieser hotel nicht haustierfreundlich. Versuchen Sie erneut zu suchen und filtern Sie nach "Haustiere erlaubt"
Welche Ausstattungsmerkmale sind bei Aira Boutique Hanoi Hotel & Spa verfügbar?

Wir haben 11 Ausstattungsmerkmale für diese Unterkunft gefunden. Dazu gehören pool, klimaanlage, küche/kochnische, internet/wlan und waschmaschine.