Hotel Adamo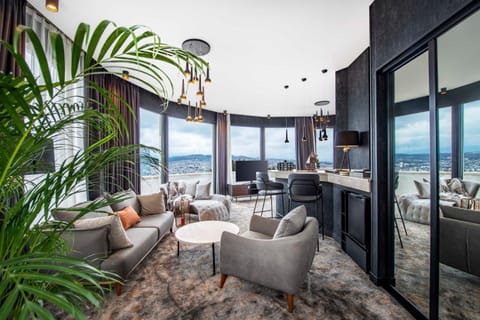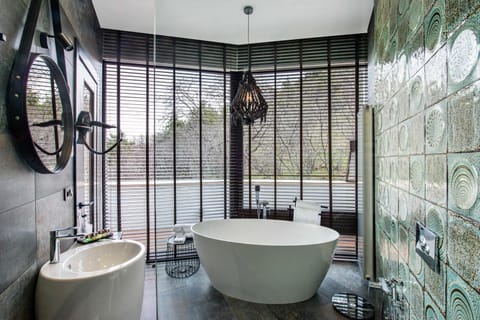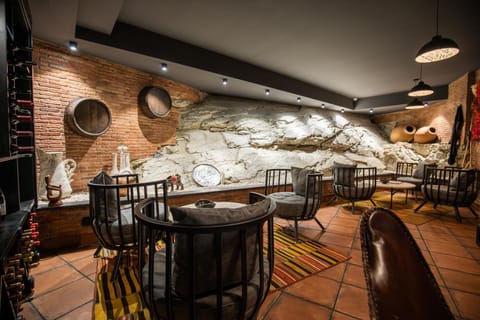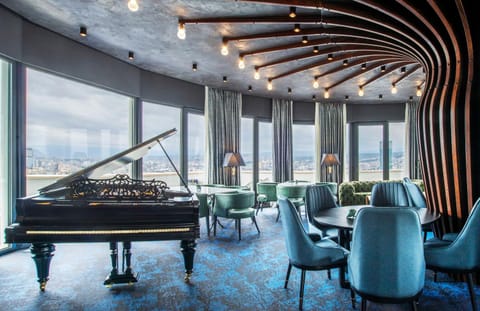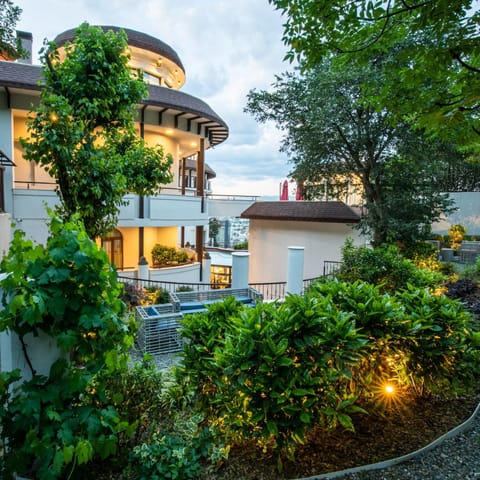 Hotel in Tbilisi
Klimaanlage
Küche/Kochnische
Internet/WLAN
Befindlich in Tbilisi, dieses charmant room in hotel für EUR 255 pro Nacht ist ein großartig Option für Ihr nächstes Reise. In idealer Lage im Zentrum von Tiflis bietet das Hotel Adamo klimatisierte Zimmer mit kostenfreiem WLAN, kostenfreie Privatparkplätze und Zimmerservice. Die Unterkunft verfügt über ein Restaurant, einen Garten und eine Sauna.
Klimaanlage
Küche/Kochnische
Internet/WLAN
Rauchen erlaubt
Parkplatz
Waschmaschine
Balkon/Terrasse
Whirlpool/Spa
Fernseher
Garten
Familienfreundlich
100 % verifizierte Bewertungen
4.4 / 5 (783 Bewertungen)
THE BEST HOTEL IN GEORGIA
Apr 2022
We love it because it is clean, the hotel interior is beautiful and the view is amazing! Luka, one of the staffs waited for us till we arrived and the staff of the banquet of the hotel are very accommodating. And their breakfast is delicious and healthy, we are so happy to come back.
We had an amazing stay in this hotel.
Apr 2022
We like everything about this property. The cleanliness, the view, the facilities, and the staff are providing exceptional service specially Luka.
Amazing experience
Dec 2022
we like do much the atmosphere amazing view to the city and especially big thanks to receptionist Achiko he was very professional and friendly and the all team in the hotel were so friendly and they even made me birthday surprise with the cake 💙
Amazing stay! Recommended
Jan 2022
We liked everything! The hotel is really clean, the view is amazing from the restaurant upstairs. Staff is nice, breakfast was really good also. We loved the vibes and decoration all around the hotel and in the room.
Only few details like we didn't have shower gel in the room. Maybe the restaurant a bit expensive compared to the restaurants in the city but we could understand because of the view and the good quality.
breakfast was not with very big choise
Staff was awesome, hotel was clean . location is very good, you can see almost the entire city.
Aug 2022
very nice looking and clean.
very friendly stuff, Mary at the reception was an absolute star!
Beautiful Hotel with very friendly staff.
Jul 2021
Very friendly staff, we got to check in early, check out late and got an upgrade for free as well. It was very clean and nicely designed, overall a very beautiful hotel. From the restaurant on the top floor you have a very good view over Tbilisi.
I will stay again in this hotel🙂.
Sep 2022
very clean looks like new very polite staff
the TV did not work, but no-one came to fix it.
Amazing stay, stuff, view, rooms
Nov 2022
very clean, comfortable and really nice stuff. We met two receptionists, Achiko and Bella, if I'm not mistaken. Both were very nice and helped us a lot with all our questions. The interior was really beautiful and calming :)
An underrated grand hotel in Tbilisi ...
May 2022
This is one very underrated hotel. Rooms are new and fresh. Good size, family rooms are grate sizes, views are grate from rooms into garden or if lucky over the city . Staff care and do there best to help out in ways possible . Restraint is on top floor and has some grate views day and night so you will be sure to have a grand view in the morning sun or night moon light . Staff did all they could to help us relocate here when we had to make a last min room extension for our wedding day, due to heavy snow stopping us moving on to our hotel in the mountains . Location is on a hill yes , so a walk from the city back etc is a good strong walk.. but on plus side you are half way up for all the on hillside attractions to walk too.. but a taxi is easy to get from here to any where . Very quite location also. Will stay here again for sure . Internet in the rooms was quick and never a issue .
Nothing to not like or nick pick on.
Great value at a wonderful Hotel
Sep 2022
This is a great hotel. The staff are fantastic: helpful and friendly. They made our stay for a very special weekend memorable. Although my room was small, it was clean, up-to-date, and comfortable. It is conveniently located to Old Town and all of the sites, particularly the funicular to Mtatsminda Park.
The view was great and the room was so comfy. I really loved this hotel
our stay was fantastic
Dec 2021
the view , the cleanliness the property is excellent to book we loved our stay
the breakfast was average
The door of the room is broken. There is a problem on the heater
never comeback to this hotel and I do not recommend it to any one
Jul 2022
the manager of the hotel is very roud and she does not respect customers. they booked 4 nights and they agreed to stay only 2 nights ( I stayed 2 nights and when I came to check out they charged me for 4 nights )
The view is good and staffs were helpful
The view from the terrace was very nice. The housekeeping was very good.
The view from the restaurant is good.
Breakfast is ok but you should put lots of fresh fruits not the old fruits one. Should have better coffee for breakfast. The view from our room just awful for the price we had spent, couldn't see anything just a rocks :( The shower should have a door so not wet everywhere.
Beautiful View but far location !
May 2022
The view & food from the restaurant was amazing!
First, there are too many steps to reach the entrance of hotel. It's extremely difficult to carry your own bags to get inside and there's no help. Next, I requested a room on higher floor and received an email response from management that there's only a room on 2nd floor ready for me BUT when I arrived the front desk said nothing available & totally booked with only room on 1st floor beside the elevator & reception area! It was loud and noisy all night. Once entering the room, I found a dead bug in the bathroom which cleaning staff came to clean. TV didn't have any English & staff don't know how to change it! Last, It was far from main area and an upward hike to go places with no seating areas prepared outside.
All was well! For not to long stay, it was good enough.
Sep 2022
The economy rooms could be a little bigger!
Beautiful view from Adamo
May 2021
The suite was very clean, great design, very friendly and professional staff.
The staff were very nice, the rooms were clean and the hotel was beautiful
The breakfast was very poor, we were disappointed about it. Small variety and after 9am there were almost no food left and the staff didn't hurry to refill it
Great value for money
Dec 2022
The staff were great, I was allowed to check in at 7am which was amazing, so 10/10 for flexibility. Location is perfect, as although is not exactly in the city center it only takes a 10min walk.
The only issue I had was the wifi, at it was weak from my room.
The staff was very helpful and caring. The room was cleaned perfectly well. The view from the balcony was awesome. The atmosphere in the hotel is very friendly and relaxing.
The airconditioner didn't work well all the time.
the staff was amazing and super courteous!! the hotel had a lovely patio view and they gave us an upgrade seeing we had two little kids with us and take away breakfast boxes when we had to do early check out due to our flight schedule.
The room was good, the staff understand english very well. breakfast also good, a very good and relax hotel
the overview of the city the cleanness the breakfast and it's staff were super friendly
the receptionist staff never ever smile
Great hotel, not so great country.
Jan 2023
the only thing I looked forward to in my whole Georgia trip was coming back to my warm cozy room in the night. they also accommodated us for late check out.
It was not located in the middle of the city so walking was an issue but overall it was good hotel. I wouldn't recommend anyone to go to Georgia though there are robbers and scammers all over the whole country from taxi guys to little children we got robbed by kids in the middle of a huge crowd and no one helped us not even one person. I would never ever recommend Georgia to anyone for their own safety.
good except breakfast
Jun 2022
The only thing I didn't like was breakfast. It was big time disappointment. My main suggestion is please keep it fresh even if menu is less . Fry eggs was already made and cold and croissant were hard and stale
The location is very nice, the view is amazing! The rooms are comfortable, clean. People who work in the hotel are very friendly and helpful.
the location and hotel very good
vey bad in customer servies not any hospitality from the person on front disk and not helpfull at all , the guy with long hair . any qestion he was not giving or didnt want to give answer . which its his job to do it , i paid for 2 night for suit and staid just 12 hours and left , the breakfast was very bad . never seen in any hotel in georgia that much poor breakfast and not clean . was recommend this hotel but from this experience i wont do it any more since it was not my first visit to the hotel.
We stayed here, got married, and look forward to returning. Lovely.
Apr 2022
The location above Tbilisi was close enough to town to walk, yet out of the way and quiet at night. We arrived in the middle of the night and Luka at the front desk made sure everything was ready - and he also gave good advice as to the layout of the town.
The hike back to the room from downtown was strenuous - but that provided good exercise.
The hotel was on good location and. It was very good and clean and everything was near by the location it's a short distance from the hotel.the staff also was good and helpful and everyday the room service was excellent went ever you live the room mess as you come back from your outing you see the room service make up your room that was a very good as you back to your room as you are tired you see the room is up to date you feel so good to go back to bed I love it
The breakfast was good but it's much better if the hotel management can understand there are lots of tourist coming from all around the world to spend there vacation in this there are many Indian Pakistani arab so the breakfast must keep according to them so that all can love it more bcoz hotel was very good and on Good location only was little disappointed with the breakfast as the staff of the restaurant was very polite and helpful but still need to improve in breakfast items
The hotel is in the most incredible spot - sitting above the city with panoramic views reaching all the way to the snow-capped mountains. The room took full advantage of the views with floor to ceiling windows throughout. The staff was very kind and professional aswell.
The spa could have been opened
The Hotel is clean and the staffs are very courteous. I will definitely book it again.
it was an ok experience
May 2022
The hotel is beautiful, the staff were really nice, even though they to like to pick the phone at reception. Staff at the restaurant are amazing! The view is great
Since Staff don't like to pick the phone, i had to order room service going to the front desk ( three times) and the order never came. The toilets of every room stink, and that makes a bad smell in the whole room. It was 6 degrees and since spring started they shut off all the heaters, so the rooms were freezing cold, but they manage to have us a portable one. Breakfast is fear. Dinner was ok.
The hotel is beautiful and modern, our room was very confortable and had a large terrace with a nice view on the city and on the garden. The beds were very confortable which is nice when you arrive in the middle of the night. The breakfast was fantastic with choices of very good products and fine food. The staff was kind and very helpful.
A little far from the old town but we knew it and it was in a quiet area. You can take a taxi or bus 383.
Wie viel kostet dieser hotel im Vergleich zu anderen in Tbilisi?

Der Durchschnittspreis für eine Anmietung in Tbilisi beträgt EUR 36 pro Nacht. Diese Miete liegt EUR 219 über dem Durchschnitt.
Ist das Parken in diesem hotel inbegriffen?

Ja, das Parken ist als Ausstattungsmerkmal bei Hotel Adamo aufgeführt. Für weitere Informationen empfehlen wir Ihnen, sich mit dem Anbieter der Unterkunft in Verbindung zu setzen, um zu erfahren, wo Sie parken können.
Gibt es in diesem hotel einen Pool?

Wir haben keinen Pool gefunden, der als Ausstattungsmerkmal für diesen hotel aufgeführt ist. Es kann sich lohnen, noch einmal zu prüfen, ob ein Pool für Ihren Aufenthalt wichtig ist.
Ist Hotel Adamo haustierfreundlich?

Leider ist dieser hotel nicht haustierfreundlich. Versuchen Sie erneut zu suchen und filtern Sie nach "Haustiere erlaubt"
Welche Ausstattungsmerkmale sind bei Hotel Adamo verfügbar?

Wir haben 11 Ausstattungsmerkmale für diese Unterkunft gefunden. Dazu gehören klimaanlage, küche/kochnische, internet/wlan, rauchen erlaubt und parkplatz.