My Jerusalem View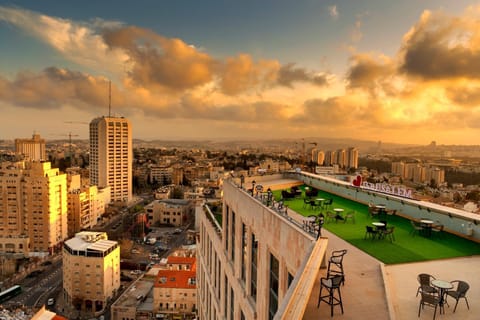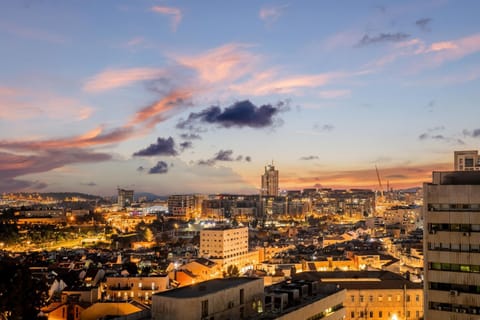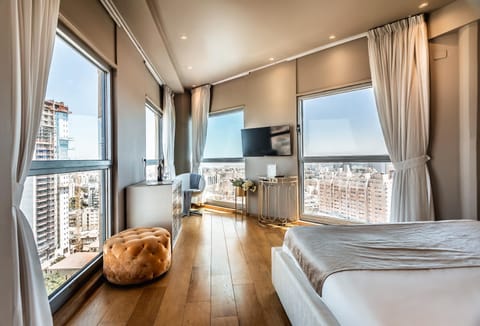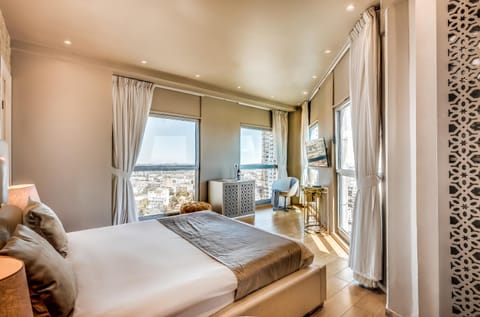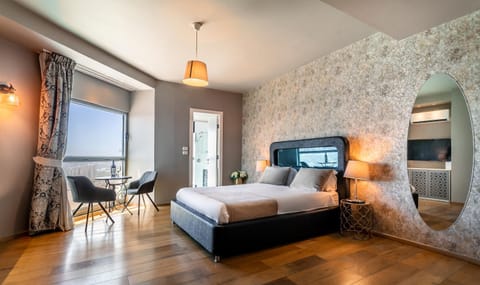 Hotel in Jerusalem
Klimaanlage
Internet/WLAN
Rauchen erlaubt
Eingebettet in Jerusalem, dieses schön room in hotel für EUR 101 pro Nacht ist ein großartig Auswahl für Ihr nächstes Reise. Das My Jerusalem View bietet Unterkünfte mit kostenlosem WLAN in allen Bereichen im Zentrum von Jerusalem, 3,2 km vom Garten Gethsemane entfernt.
Klimaanlage
Internet/WLAN
Rauchen erlaubt
Parkplatz
Waschmaschine
Balkon/Terrasse
Fernseher
100 % verifizierte Bewertungen
4.5 / 5 (1'053 Bewertungen)
nice, clean, and genuinely and an unexpectedly warm place to stay.
Jan 2022
wonderful and friendly staff who genuinely want you to have the most enjoyable stay possible
We enjoyed the stay and would come back again
Oct 2021
We feel there should have been breakfast included in the room rate. The bed was comfy but the pillows were too hard.
Scammed me out of over $700, stopped responding to my messages
Oct 2022
Be careful with the staff sneaking extra charges. I was scammed out of over $700 after already paying for my stay in full in advance. They charged my card without permission. I tried to resolve this by reaching out to them, but after acknowledging the mistake, they never refunded me and eventually stopped responding to me entirely (even though I can see the read receipt on WhatsApp). Gave them many chances to resolve this but its clear at this point that I have been scammed. Annoyingly having to dispute the charge through my bank and has been dragged out for months. I wouldn't risk it with these guys, not good people and will take advantage of you if given the chance.
View from the terrace, tea and coffee facilities, extra supply of towels and shampoos, very friendly staff, very central location
problem with tv and heater did not work
The parking don't have a good enough signage to the right elevator.
Very friendly & knowledgeable staff. rooms were clean and comfortable. the view is amazing!
Value for money. Great choice. Would come back
Fantastic! I would stay again for sure!
Jun 2022
This place is just amazing. It is perfectly located and it has stunning views. The room is clean, quiet and very well distributed. There is always water and coffee available. Also, the owner is very friendly and kind. He made us feel like home and gave the best tips to best enjoy this amazing city.
Amazing view. Amazing location. Amazing service!
Apr 2022
This hotel has the best view of Jerusalem. 200m from Machne Yehuda. The 360 view from the roof and the room (all the rooms are are located on floor 13 and 15) was amazing. Worth every penny and Yaki was super helpful and accomodating. We also got free use of a good espresso machine (Jura).
the staff is amazing
Mar 2022
great location, great views and helpful staff
Jan 2023
the views were amazing, the staff were also super attentive.
Nothing major will advise them of improvements privately
The view over Jerusalem was just amazing from our room at the 10th level above the ground. We came to Jerusalem on Shabat and before Shavout, so the city was very quiet and empty and amazing to observe from above. We would come again! Everything clean and tidy with new interior. The hotel owner was so kind to organize us a taxi to drive to the Dead Sea.
Our room was a bit small, but sufficient for two nights.
We enjoyed our stay but were very frustrated by the check in process.
Nov 2022
The view from the top was nice. We were there with friends and the common area where you could get coffee, use the kitchen area and sit and relax was nice. It allowed us to visit together inside when it was raining or too cool outside without having to hang out in one of our rooms. We liked how convenient it was to use the light rail for transportation from the train to the boutique. The staff was nice and helpful once we were able to get into the property and check in.
The property was difficult to find on the day we checked in. Unfortunately, there are a couple of high rise buildings with the same 97 Jaffa address. We ended up going to the 15th floor of the wrong building first then a kind person helped us find the correct building. Once we found the front entrance we were then unable to get in because you have to call the front desk using WhatsApp to get the code for entrance. Our phones were not working at that point for us to be able to do that. Finally someone came out the door and we walked in the open door. Once we got inside we were unable to get up to the top floor without an elevator key. Once again we were stuck gaining entrance to the boutique front desk. Finally someone came down the elevator and we were able to step in and get to the 15th floor. Once checked in we had the appropriate codes and elevator keys to get access. I was particularly irritated with this process because I had read a review from a prior guest saying they had the same issue. Trying to be proactive I contacted the property several days before our arrival to ask for help to prevent this problem. The only response I got back was that it wouldn't be an issue. In my mind, that meant they had found a way to resolve the issue. I don't know why they just didn't send us the door code. However, that would have still left us with the elevator issue since we had no card or way to call them. Guests also need to be aware that the convenience of the light rail creates an issue for getting picked up by a tour guide or taxi. No cars are allowed on Jaffa Street. In order for us to be picked up by our tour guide we had to walk at least a 1/4 of a mile to a street behind the building we were staying in. If someone choose to not use public transportation to get to the boutique then their ride would not be able to drop them off or pick them up at the front of the boutique.
the view and the customer service were very good. Yaki is an amazing host
beautiful view, tiny shower
Nov 2022
The view! Also the girl at the check in was very sweet and welcoming. we were able to leave our baggage at the reception upon an early arrival. The bed was really comfortabel.
The shower was really small. Not only in size, but the shower head was about 2 cm taller then me (and I am not that tall), meaning I had to bend my knees under the shower to wash my head. This was in room 2 - if you are tall I suggest requesting another room.
I loved everything about this place.
Jan 2022
The staff were extremely nice and helpful. They upgraded our room for no extra cost. Overall everything was amazing especially the view!!
Best stay and great location
Jul 2021
The staff was very nice and responsive even before we arrived, welcomed us and show us the facilities. The room was very clean and they changed towels and emty the trash every day. Shower was super.. 3 things were the best in the place- 1. Prime location. very center to all. Great!! 2. Amazing view from the big balcony (both the roof and other floor) and sofas to enjoy it. 3. 24/7 lobby with water, coffe etc. We enjoyed staying and recommend it!
Perfect location with the best service!
Jun 2022
The owner welcomed us and showed us the area from the perfect balcony, he was so kind and nice (we didn't know he was the owner, at first) and all receptionists were lovely! rooms were very nice and much clean!! the spa has great therapists, we had perfect massages (:
I would upgrade for softer bedding linens.
Exceptional Location with beautiful view of Jerusalem
Sep 2022
The owner of the hotel is a very friendly and helpful person, he was always aware that we were enjoying our stay in Jerusalem , we cannot fail to mention Elena who is part of the hotel staff, she is a very kind person, she helped us a lot, she also recommended places to visit and also where to enjoy typical Jerusalem food, we are very grateful for all the attention provided, and of course we recommend this hotel 100%, because it has an excellent location, an excellent view of Jerusalem and an excellent staff. Thank you so much for everything.
The lounge had an excellent coffee machine and water dispenser for visitor use. The outdoor terrace was great and had magnificent views of the city. Staff were exceptionally helpful and came to meet us when the driver from the airport dropped us off so we could find our way.
great location and VFM
Mar 2022
the location of the property is perfect, everything you need is just a few minutes walk away. the terrace of the place is gorgeous and the cafe area is a plus.
we took a room for 4 and it had one regular king size bed for 2 and a sofa bed for 2. The sofa bed was very uncomfortable.
The location.is very good next to Ben Yehuda Market. The room is clean and comfy. Love the roof terrace.
It was hard to find. They domt have a big sign. Follow their instructions andnit will make it easier.
great location, nice people, some improvements needed
Dec 2021
The location is perfect! Very nice hosts and receptionists, served us wine to the room.
First of all access to the room through 20 stairs that is not specified anywhere at the time of booking - not accessible to the disabled at all. The place is not maintained, towel rack broken, dirty bedspread, stained sofa. on December it was really cold at night and the air conditioner is stuffy.
the location is excellent and the staffs are very kind.
it was hard to find the Parking lot
The hotel contributed to the overall great experience :)
Nov 2022
The location is everything and the staff were wonderful :)
The location is convenient. Walking distance from the old city & walking distance from cafes and restaurants. The staff is very polite and helpful for which we are greatful.
The photos are more promising than reality. We thought that we booked something much higher quality than what the hotel really offers in terms of facilities. The hotel does not have any sign outside, the staff has sent us guidelines on how to access. So, make sure you check the guidelines before you get there & you follow them step by step, otherwise, its impossible to find the hotel and get inside.
Great location and easy access to everything
Jul 2022
The location is amazing - a block from Machane Yahuda, a short walk to Ben Yahuda Street and that whole touristy area, and right at a Jaffa Street light rail station for easy access to everything else. The view from the terrace is amazing. Pro tip: grab a pizza to go from YOLO bakery along with some drinks and enjoy it with the view on the terrace.
The hotel staff are nice, the location is great, and the view is spectacular and most importantly clean.
lonely hosts, warmest experience in Israel
Oct 2022
the hosts were warm and hospitable
stay was magnificent and staff was very welcoming. The hotel was extremely hard to find (next to market, get facility nu
Feb 2023
good value for your money
Mar 2023
staff was very helpful which made the stay better
we are used to more comfort… but that's our mistake when we choose this
Staff was very friendly and accommodating
Beautiful Stay in Jerusalem
Feb 2023
Spacious and clean rooms; friendly and helpful staff; breathtaking view of Jerusalem
Breakfast not being provided
Services, location and facilities are great
Even though the location is very good, finding the hotel for the first time is a very tough job.
Really great property. There were a lot of little stats that you don't find in many hotels like daily refreshed cookies, proper coffee machine, kitchenette, fabulous sitting area. Wonderful location too on Jaffa St. Highly recommend it.
Mixed experience overall
Jan 2023
Proximity to the train was fast and easy. Rooftop had a grand view. Convenience store nearby. Nice staff and unfussy accommodation.
The bed was really uncomfortable and left me with a strong back ache the next morning :(. The air-conditioning and wifi were both quite weird. Our air-conditioning appeared to also control the air conditioning of the room next store, so we weren't really able to set the temperature as we preferred without disturbing the neighbor guest. Wifi also seemed shared, and we weren't able to connect to our rooms wifi, and had to connect to a different room, which I assume caused the same problems for that person. Room was small and shower was veeery small. This was fine for us as we only stayed one night, but I imagine it's a little suffocating for a longer stay. "Drinks selection" was very limited to instant coffee and a few milk/dairy alternatives at the end of the hall - no cups or tea kettle in room. Check in was also weird, you need to call ahead to have an elevator sent for you, you can't just enter the building. If you have trouble with phone/internet please keep this in mind.
Wie viel kostet dieser hotel im Vergleich zu anderen in Jerusalem?

Der Durchschnittspreis für eine Anmietung in Jerusalem beträgt EUR 145 pro Nacht. Diese Miete ist EUR 44 günstiger als der Durchschnitt.
Ist das Parken in diesem hotel inbegriffen?

Ja, das Parken ist als Ausstattungsmerkmal bei My Jerusalem View aufgeführt. Für weitere Informationen empfehlen wir Ihnen, sich mit dem Anbieter der Unterkunft in Verbindung zu setzen, um zu erfahren, wo Sie parken können.
Gibt es in diesem hotel einen Pool?

Wir haben keinen Pool gefunden, der als Ausstattungsmerkmal für diesen hotel aufgeführt ist. Es kann sich lohnen, noch einmal zu prüfen, ob ein Pool für Ihren Aufenthalt wichtig ist.
Ist My Jerusalem View haustierfreundlich?

Leider ist dieser hotel nicht haustierfreundlich. Versuchen Sie erneut zu suchen und filtern Sie nach "Haustiere erlaubt"
Welche Ausstattungsmerkmale sind bei My Jerusalem View verfügbar?

Wir haben 7 Ausstattungsmerkmale für diese Unterkunft gefunden. Dazu gehören klimaanlage, internet/wlan, rauchen erlaubt, parkplatz und waschmaschine.