Dusit Thani Residence Davao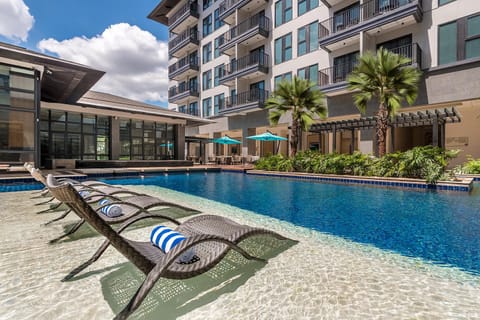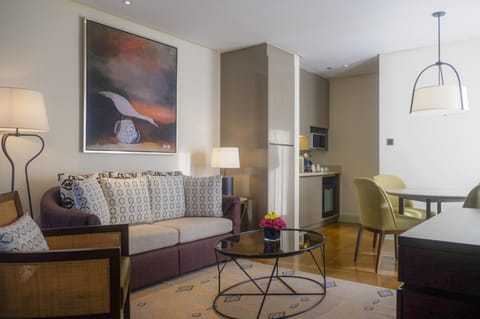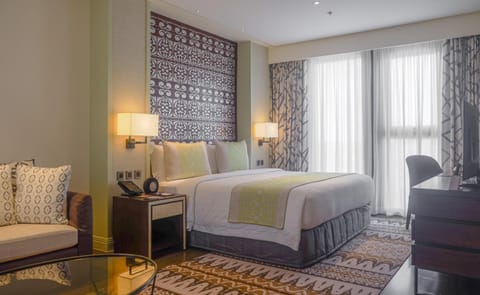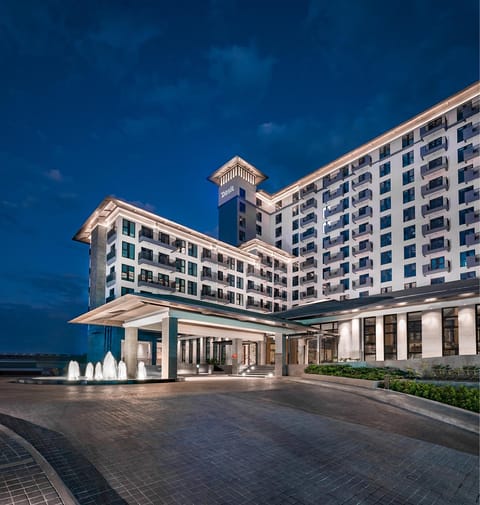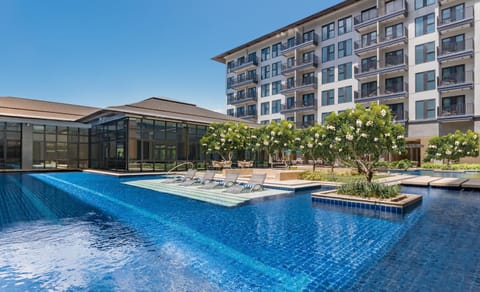 Hotel in Davao City
Pool
Klimaanlage
Küche/Kochnische
Gelegen in Davao City, dieses schön room in hotel für EUR 71 pro Nacht ist ein großartig Option für Ihr nächstes Urlaub. Die Dusit Thani Residence Davao in Davao City liegt 3,5 km vom SM Lanang Premier entfernt und bietet Unterkünfte mit einem Fitnesscenter, kostenfreien Privatparkplätzen, einem Restaurant und einer Bar.
Pool
Klimaanlage
Küche/Kochnische
Internet/WLAN
Rauchen erlaubt
Parkplatz
Waschmaschine
Whirlpool/Spa
Fernseher
Rollstuhlgerecht
Fitnessraum/Fitnessstudio
Familienfreundlich
100 % verifizierte Bewertungen
4.3 / 5 (368 Bewertungen)
we loved it and enjoyed Davao! 🤍 we'll definitely stay here again in the future.
Nov 2022
we loved the facilities, the comfortable room, CR was clean, theres even a welcome screen when you entered the room ☺️ kitchen utensils were complete so we get to cook our breakfast, there's bathrobe and hotel slippers 🤍 our 4yr old daughter said as she tour the room, "it's nice, i loved it!" 🤍
none. we loved everything ☺️
It was our 3rd stay here at dusit davao, we were celebrating my birthday here. It was a memorable.
Dec 2022
We like the staff, the location, the ambiance. Its a child friendly hotel.
I reserved a room in advance on booking.com and as we arrived at the hotel the lady let us wait for an hour and a half b
Mar 2022
We like the ambiance outside of the hotel , and the room is clean.
I reserved a room in advance on booking.com and as we arrived at the hotel the lady let us wait for an hour and a half before we had our room. we waited outside of the hotel. worst experience .
memorable, relaxing and fun!
Dec 2022
we like everything about the place.
Satisfied, safe & secured.
Mar 2022
We had a sumptuous breakfast. We are able to taste different international cuisine.
Good hotel but some improvements are possible
Jan 2023
We had 2 stays in Dec'22. We liked the super friendly staff, location, the one bedroom (second stay) was definitely the nicer and better option than the studio (first stay) we liked the washing machine (in the one bedroom) and nespresso coffee maker in the room..Also the Thai restaurant is very good. And let's face it: it's probably the best hotel available in Davao.
It's supposed to be a relatively new hotel, but it doesn't look like it: the quality of the finishings is not very good: we stayed in a studio and then in a one bedroom and both had showers where water was not evacuating well. Also sometimes the rooms started to smell like sewage (and this would also go away; it was very random). Another thing is that despite good intentions and efforts things were not organized very well: in our room we were 3 but got only 1 set of towels almost every day during a relatively long stay and had to request extra sets almost every day. That's just not up to dusit standards. Lastly it would have been nice if a small part of the pool was reserved for laps. Now it was impossible to do laps as kids and people were just everywhere.
Very modern and comfortable suites with amazing facilities.
The location is a little bit far from where the commercial centers are. Also, there was no hotel desk personnel at the airport for their guests.
I will definitely stay here again but I will arrange laundry services elsewhere.
Jan 2023
very friendly staff always available
very expensive laundry services, elevator was dirty and bad smell
Best place in Davao
Dec 2022
Very close to the airport and taxis are easy to get. The whole resort is very nice and well maintained. The Kids Club is pretty useful for young kids.
very clean , tidy and more romantic
feeling like home
Nov 2022
Very bce design of the building complex, comfortable rooms, nice and tasty testaurant, amazing staff always caring and kind. We booked one more night becoz it is very quiet and peaceful place there, we were feeling very welcomed like in home :-)
we had some issues with the bad smell of aircondition in bedroom, also bathtub needs to be repaired becoz there was not warm water for bathtub.
we have a nice room inside
Nov 2022
Toilet bowl in our unit are spilling water from the drainage, needs to be checked. But the rest all are good especially the staff , they are accommodating. The unit/room where we stayed are very conducive for family. 😊
The toilet but its just a minor repair
It was a memorable stay.
Aug 2022
The staff was so helpful. Front desk staff was so friendly and very accommodating. We are so happy that we checked in early. The main Entrance security are all polite.
Don't get me wrong. The breakfast was so plenty to choose but some food are supposed to be hot but its cold. like the corned beef, tocino, beans and hash brown, steam rice, friend rice. The pool: Very large and good for the kids. and the pool opens until 8pm. One time, me and my son having a great time swimming around 6pm. Then, suddenly my son noticed a 2 crawling cockroach in the pool garden and me I stepped on a rusty nail by the pool. Jezz can't believed it. Then I gave it to the one of the staff. Now, during our stay we've experienced a 5. 5 magnitude earthquake. From room R709B we had a nearest exit stairs down to the Podium level or Ground level. but by the time that we reach in The ground floor we cannot open the door access to the staff canteen and staff locker room. We should knock the door so loud so that they can hear us. In room R709B there is no sucket for electric kettle. Shower room: a leak of of water going under the sink, when you taking a shower
The staff very friendly very helpful
The room is spacious and clean.
hotel is excellent & the amenities are great; however it seems that some staffs need to be trained further.
Jul 2022
the room is large & wonderful. the floor & wall finishes are nice as well as the furnitures & fixtures. ambience is good. some staff are friendly..pool area is relaxing.. delightful breakfast
kid's pool- need a shade. madayaw cafe- may offer for family/sharing meals if possible; good for 1 serving is too expensive; should offer more food dishes..since there's few customers during our dinner, waiters should be more attentive. front desk/waiters - to be well informed in all aspects
Great place to stay
Mar 2023
The room is good, the staff is good, the location is not the best, food is good
.Expensive prices compared to similar in USA although you are in the Philippines in a far city from the capital. On one buffet breakfast daily, the lady who check the room said I'm not listed to have breakfast and she will add it to the room although I did have breakfast every day and it is part of my package and the front desk said it is included. I smiled and said I have breakfast, she did let me in after I insist but said she will check with management. I wanted to call management because instead of apologizing she was still not convinced. That was my second day which is the 3rd of March 2023
The room is big and clean
Checking in took me so long. There are also peoples complaining about it. Plus their room service took so long i need to wait for how many minutes on the phone just to talk to the in room dining. Their service sucks.
Perfect staycation
Jan 2023
The room, facilities and accessibility to shopping centres.
i will go back for the food, definitely.
Jan 2022
the pool was big. it was our favorite part of the hotel. breakfast was also good. food was delicious.
the staff on the receiption, her name was kristine. she was quite rude . and she basically didnt do anything when I requested for an extra bed i was willing to pay in addition. also because , i called a day before and the costumer service said they will prepare the extra bed ahead of time. but when we arrived on the day of our check in, kristine said there was no bed and that we have to sleep together in one king size bed, there were 3 of us. i was disappointed that they didnt do anything about it even though i was willing to pay for the extra charge. i really made sure I remember the staff's name. and also I overheard her talking about some other costumer in a not so nice way , with another staff. its not nice that they talk that way in front of other costumers. I will never forget her name, i made sure that i will give a review after our trip and i will write her name here. KRISTINE , reception area/receiving area. room: some furniture on the room were broken, the closet. the hair dryer was broken too. the smell outside the room was quite musty. i think its the carpet. it wasnt nice.
Satisfied but a bit dissapointed with the new policies changes without prior information upon check-in.
Feb 2023
The one-bedroom residence suite is spacious and clean.
I did not like some changes in the policy like visitors are no longer allowed pool access and are not even allowed to pay for it. As well as the new policy that you cannot take the pool towel to your room even if your name and room number were recorded upon using such.
It was a great stay. We had fun.
Feb 2022
The hotel staff are courteous. The room was neat, tidy and equipped with kitchen appliances and I think they went beyond my expectations with the dishwasher, oven and espresso machine. The bed was very comfortable and king size at that! The pool was well maintained.
I expected the buffet breakfast to have more variety or was it the layout that made the entire food selection looked decent? For its reputation and price, I think they can do better.
Every guest is important. Fill in our needs not your list.
Jun 2022
The door staff/concierge team is a plus. They made us feel welcome as they were all courteous as always.
I booked 3apartments (we are family) but we were put up in different floors. Not even 2rooms are next to each other (I requested prior to our arrival) What truly disappointing is the situation at the time of check in...I was only given 1key (R1107B) as I was advised other 2keys will be ready shortly. We waited in the room and in a few we only received 1key. Staff said the other one is not yet ready. Half an hour thereafter, my sister rang the front desk and ask for the key as they wanted to take a nap before we head out again but surprisingly, it was still not ready. An hour later I called again and ask for our 3rd room. The lady said as checked the key is on the way. It was frustrating to be honest.. We all just wanted to take rest as we had an early flight but it ended up only waiting for the keys. It was past 3pm when we finally get the 3rd key. Time is essential and every min is important to us as our stay in Davao is short and compact. And since we want to focus on our vacation, we just left our sentiments unknown. We had our take-away food on the kitchen top and then we head for a swim. When we came back there were ants all over. The 2nights-stay was a disaster for my sister and husband in R1105C. Whole night they were disturbed by their neighboring apartment as guests there were talking so loudly and TV is in high volume even if it's already late. By then they also discovered it was a connecting room that is why they can hear everything! My sister didn't complain to the front desk until the 2nd night she rang me saying she cannot take it any longer as they couldn't sleep again because the noise is ongoing. I called guest services and let them "take care" of the situation. At that point, we just felt our presence in the property were not valued. I didn't even know if the duty manager was aware of our concerns.
The price of the hotel is expensive for a 5 star
Jan 2022
the bed is very comfortable and the pillows. the design of the room is nice. The housekeeping also are courteous.
our bathroom and bedroom has a smell like a canal so I requested for a transfer of room which they gave us.
Excellent Stay, need minor improvement on Customer Experience
Jan 2023
* Staff was quick to action all requests * Room was very nice and comfortable
* They have a policy against having durian fruit in the room. This is understandable as the fruit does have a particular smell that could linger in the room. However, they should have a proper, designated area where this fruit can be enjoyed, as this fruit after all is Davao's specialty. At the moment, you are only allowed to consume it in the parking lot where there is just a seat, and no table or anything. I think having a room where this fruit can be stored, and enjoyed by guests will improve immensely the experience of guests who want to enjoy everything Davao has to offer-- including the smelly durian fruit!
Staff's are very accommodating, safe and clean facilities.
needs a lot of improvement . room size good , rooms are cleaned well
Jan 2023
size of the room and bathroom . also have to comment Jodi for going way and beyond to help me when things were not working out
location: far from the city center was overcharged thought it got resolved by Jodi food in madayaw cafe should be improved . not up to the standards . music in the poolside too loud it takes soooo long for someone to answer room service , housekeeping and even the operator . are you understaffed the 2 bedroom is not fully equipped. a basic cork screw opener was not available . lacks cutlery and plates our unit smelled like a sewer upon entering the living area. problem was never resolved
Room was spacious, clean and beautiful. Great view from the 11th floor facing Samal Island. Breakfast was excellend - plenty of choices. Swimming pool was clean, less crowded and beautiful landscape.
Room was great, staff aren't very accommodating, and I need a refund.
Mar 2022
I didn't like how the receptionist charged me Php30,650.00 while I'm only supposed to pay Php21,715.00 according to booking.com. I'm trying to contact reservations but they aren't getting back on my emails.
Loved it!!! Enjoyed my stay there.
Oct 2022
Really liked the breakfast. Like the variety. Loved the siomai and the ham when it was available. Also enjoyed the the pastries. Staff was very helpful
Only thing was the pancakes/waffles/french toast was good because it wasn't freshly made. Should have probably asked for freshly made.
Really friendly staff and rooms were a very good standard. Various food availability from Cafe, smorgasbord and Thai restaurant. The main smorgasbord caters to the Filipino population. Nice pool and gym. Some rooms have cooking facilities. Prices for in house dining are low compared to international hotels in other countries.
I wish that they would have a true western breakfast option
many, many other properties better value. park Inn, Seda Hotel, Aeon towers ( if your are looking for a condotel experie
Mar 2023
not worth the price they charge, value for money
Wie viel kostet dieser hotel im Vergleich zu anderen in Davao City?

Der Durchschnittspreis für eine Anmietung in Davao City beträgt EUR 36 pro Nacht. Diese Miete liegt EUR 35 über dem Durchschnitt.
Ist das Parken in diesem hotel inbegriffen?

Ja, das Parken ist als Ausstattungsmerkmal bei Dusit Thani Residence Davao aufgeführt. Für weitere Informationen empfehlen wir Ihnen, sich mit dem Anbieter der Unterkunft in Verbindung zu setzen, um zu erfahren, wo Sie parken können.
Gibt es in diesem hotel einen Pool?

Ja, bei Dusit Thani Residence Davao steht ein Swimmingpool zur Verfügung. Genießen Sie das Wasser!
Ist Dusit Thani Residence Davao haustierfreundlich?

Leider ist dieser hotel nicht haustierfreundlich. Versuchen Sie erneut zu suchen und filtern Sie nach "Haustiere erlaubt"
Welche Ausstattungsmerkmale sind bei Dusit Thani Residence Davao verfügbar?

Wir haben 12 Ausstattungsmerkmale für diese Unterkunft gefunden. Dazu gehören pool, klimaanlage, küche/kochnische, internet/wlan und rauchen erlaubt.