DTX Hotel Nha Trang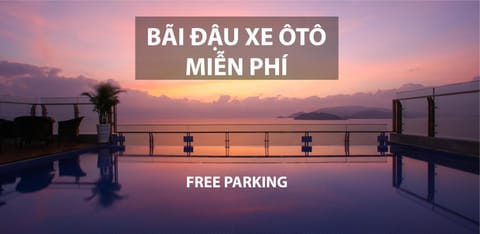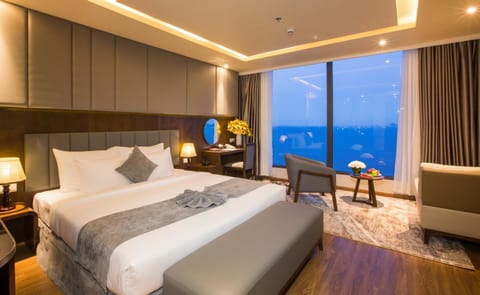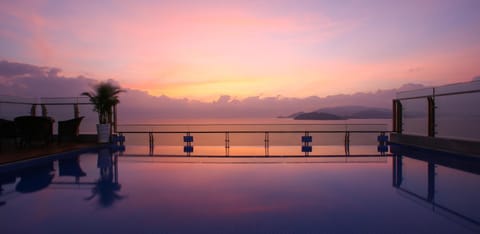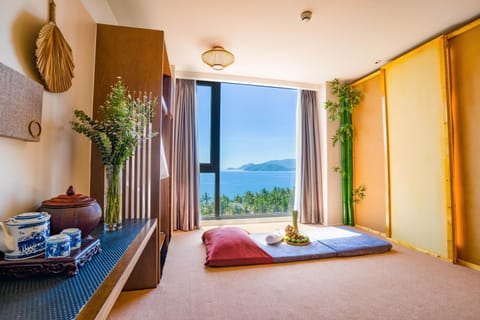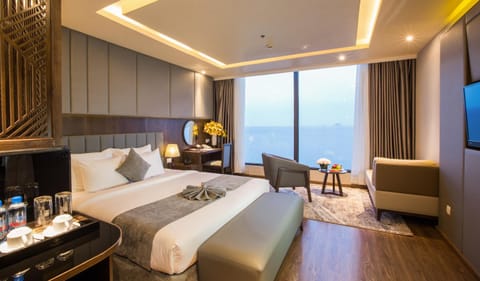 Hotel in Nha Trang
Pool
Klimaanlage
Internet/WLAN
Eingebettet in Nha Trang, dieses schön zimmer im hotel für EUR 34 pro Nacht ist ein phantastisch Option für Ihr nächstes Urlaub. In Nha Trang, 200 m vom Strand Nha Trang entfernt, bietet das DTX HOTEL NHA TRANG Unterkünfte mit einem Restaurant, kostenfreie Privatparkplätze, einen Außenpool und ein Fitnesscenter.
Pool
Klimaanlage
Internet/WLAN
Rauchen erlaubt
Parkplatz
Waschmaschine
Whirlpool/Spa
Fernseher
Strand/Ufer
Fitnessraum/Fitnessstudio
Familienfreundlich
100 % verifizierte Bewertungen
4.6 / 5

"Herausragend"

(856 Bewertungen)
lovely for the price you are paying
Jan 2023
yes great location . walking distance to all great restaurants and the beach
The first impression does not have to be the last.
May 2023
We really appreciate the care they gave us when we left. We had an evening flight and we could spend time by the pool which has a fantastic view. They provided us with a ride to the airport and our trip went according to plan, which is invaluable.
We arrived early because we traveled by train. So we were tired, cranky and hungry. After the initial information and the rules that we have to pay extra for early check-in, our mood did not improve, as it was only a few hours away. They tried to accommodate us at the reception. After a short conversation with the management, they fulfilled our request and we got a reserved room. Which ultimately turned out to be positive.
well located , great price and really nice rooms
We had the king room which was lovely with a great sea view. Great value. Pool area was nice on the roof but not a lot of space.
We had a nice high rise view of the beach with adjoining rooms as we were 3 people and they didn't have rooms available with more than 1 bed. Met the hotel manager who was very nice. Good breakfast options. 2 blocks from the beach. Overall a great choice for a few days stay in Nha Trang.
It was weird that the hotels front entrance had to be entered from an alley and taxis dropped you off on the main street.
Very friendly staff and great location, off the main roads but easy and comfortable walking distance to attractions, markets, restaurants etc.
It's good value for money but don't expect too much.
Very food location, 3 mins to the beach, some restaurants and shops around. I advise you to book a room with sea view.
Very clean and comfortable room. Daily housekeeping with high standards. Lovely view from the rooftop view. Centrally located. For the price we paid, we thought it was excellent value for money.
The internet switched on and off constantly. The staff tried to help but unfortunately it didn't solve the issue. We were on the 4th floor but it worked fine on ground floor and pool floor.
This hotel is all what you can expect for your holiday. I stayed here with my husband for our honeymoon and we both loved the lovely room we got and the service at this hotel. The staff were super nice and professional. We had the cleaners come clean our room everyday (yes literally every day, except when you ask them not to disturb of course). The room facilities are excellent compared to the good price they offer. The location is excellent too as it's in the center and only 5 minute walk from Nha Trang beach. Will definitely recommend this hotel to everyone!
The only drawback is also to do with its advantage. This hotel is near the beach so whenever there are festivals and/or extremely loud music from the beach, you can expect to hear the noise. Only when there is extremely loud disco/pop rock/party music from the beach that you can hear the noise. Normally it's very quite and peaceful. I think this is the matter that any hotels near/next to the beach may experience so it's not a problem to us. Moreover, if there was loud music, it always stopped by 12am.
The View Was Everything About This Hotel !!! Close your eyes and book this if you are visiting nha Trang!!
worth a visit again
Nov 2022
the view directly over the beach. close to many restaurants and attractions
Convenient short walking distance to the beach with good restaurants nearby.
Apr 2022
The staff were very friendly and helpful. The bed was spacious and comfortable. The location was ideal for us. Great value for the money.
This is typical of a lot of hotel rooms these days, so this hotel in particular is not deserving of all the blame, but as a customer it's something I must comment on - the LED lights every devise seems to have. I had to unplug the TV because the small glowing light is so bright in the dark; the green glowing light on the AC wall control could cast a shadow in the dark room; the smoke alarm directly above the bed had two small green lights that would flash every 4 or 5 seconds. How anyone thinks this is a good idea is beyond me. A dark room at night shouldn't be too much to ask.
The staff were the best part of our stay! They were amazing, so friendly and helpful. They let us check in early and rest when we were very tired from travelling and we were so grateful! The room was clean, comfortable and spacious with an amazing view. Excellent location. I highly recommend staying here!
The staff was very helpful, spoke good English. The view from our room was amazing.
One of the rooms was a bit sandy/dusty upon arrival and some toilet accessories were missing. Gym and the pool area is not as nice as on the pictures (probably due to covid.) Breakfast is ok, but things are often gone fast.
The sea view room was excellent, so relax when you chill on the sofa and enjoy the view. Staff was so friendly as well!
amazing value for money
Dec 2022
the room is clean; the staff is friendly and caring; the location is convenient to anywhere
The room had ocean view, the staff was very well trained and friendly, the breakfast was very good, overall the value for money is spot on, it exceeded my expectations
The receptionist spoke really good English and was very helpful! The rooms are nicely furnished and new
The swimming pool didn't have water when I was there
pretty nice hotel close to the beach
Nov 2022
the location is good because close to the beach, the staff is nice, the room was spacious and clean. the city view was amazing!
the hotel is in a small street which is not the best and a robe/mini bar would have been nice but it's just small details.
A really good hotel for a couple of days!
Apr 2021
The hotel location is really good. Loads of restaurants cafes everything within walking distance. The sea view was just breathtaking. The room was really nice. Huge bed. Most of the staff know english.
In general everything was good however there was a moment when staff on our floor was talking so loud it looked like there were in our room. We rented a bike from the hotel and condition of a bike was ok it has to be one more mirror. The one mirror that it has already is not good becuse every time when you accelerate it doesn't show you the proper view. Some staff don't know english.
The hotel is clean and beautiful, located in a quiet and safe area. I really enjoy staying here because it makes me feel peaceful. I don't like the grandeur and extravagance. If you're someone who likes tranquility, I think you should choose this hotel.
The food was fresh and delicious
the staff were so lovely and had a great time with my kids! super accomodating
Dec 2022
Good hotel room at a good price.
Dec 2021
Solid option for the price range. We paid around 1,900,000 VND for 3 nights, which I feel is a decent value.
It's further from the beach than I expected (about a 10 minute walk).
Rooms were amazing, really big and spacious with a big TV and nice bathroom. Everything was very clean. Pool on the top floor had amazing views out to sea. Couldn't believe what we got for our money, would definitely stay here again.
Room is clean, Staffs are friendly and helpful.
Gym room is super small, hot and quite old! Breakfast is in so so quality!!! The lobby wifi is weak!!!
Really nice hotel near the beach with very kind staff. Swimming pool is not very big, but situated on the roof with nice sea view. Furthermore we were there alone.
Really nice and polite staff. We enjoyed our stay a lot. Really close to the beach.
Wie viel kostet dieser hotel im Vergleich zu anderen in Nha Trang?

Der Durchschnittspreis für eine Anmietung in Nha Trang beträgt EUR 36 pro Nacht. Diese Miete ist EUR 2 günstiger als der Durchschnitt.
Ist das Parken in diesem hotel inbegriffen?

Ja, das Parken ist als Ausstattungsmerkmal bei DTX Hotel Nha Trang aufgeführt. Für weitere Informationen empfehlen wir Ihnen, sich mit dem Anbieter der Unterkunft in Verbindung zu setzen, um zu erfahren, wo Sie parken können.
Gibt es in diesem hotel einen Pool?

Ja, bei DTX Hotel Nha Trang steht ein Swimmingpool zur Verfügung. Genießen Sie das Wasser!
Ist DTX Hotel Nha Trang haustierfreundlich?

Leider ist dieser hotel nicht haustierfreundlich. Versuchen Sie erneut zu suchen und filtern Sie nach "Haustiere erlaubt"
Welche Ausstattungsmerkmale sind bei DTX Hotel Nha Trang verfügbar?

Wir haben 11 Ausstattungsmerkmale für diese Unterkunft gefunden. Dazu gehören pool, klimaanlage, internet/wlan, rauchen erlaubt und parkplatz.