LIBER HOTEL AT UNIVERSAL STUDIOS JAPAN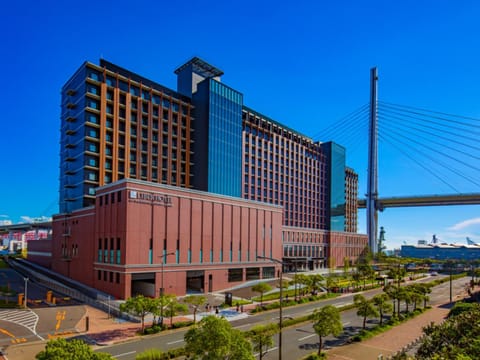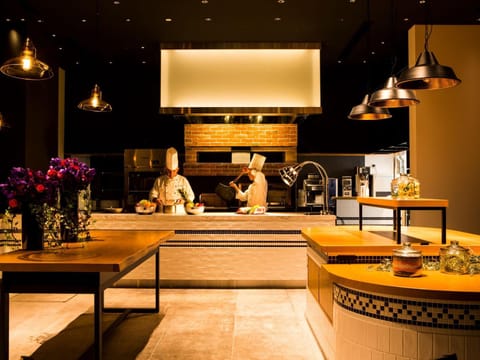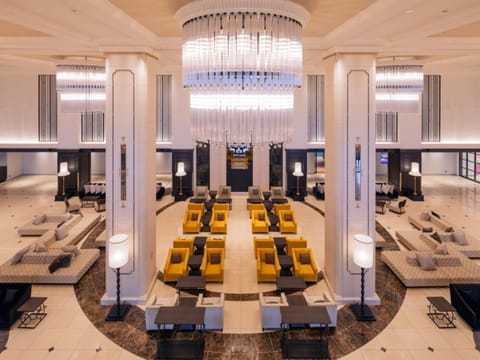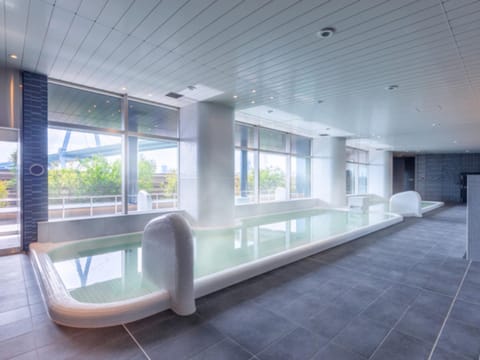 Hotel in Osaka
Klimaanlage
Küche/Kochnische
Internet/WLAN
Gelegen in Osaka, dieses schön room in hotel für EUR 73 pro Nacht ist ein großartig Option für Ihr nächstes Reise. LIBER HOTEL AT UNIVERSAL STUDIOS JAPAN features air-conditioned rooms with satellite flat-screen TV in the Osaka Bay district of Osaka.
Klimaanlage
Küche/Kochnische
Internet/WLAN
Rauchen erlaubt
Parkplatz
Waschmaschine
Balkon/Terrasse
Whirlpool/Spa
Fernseher
Rollstuhlgerecht
Garten
Familienfreundlich
100 % verifizierte Bewertungen
4.6 / 5 (4'626 Bewertungen)
Lovely hotel for Universal Studios Japan, & easy bus to/from airport
Jan 2023
We had walked into this hotel 2 years earlier to ask directions to our AirBNB & it looked so nice & the staff were so lovely we were sad we weren't staying there. So for this trip we were happy to see it was good value and booked. It is an easy 10-15min walk (or 1 stop on the train then 5 min walk or 8 min taxi) to Universal Studios Japan. It is luxurious, clean, comfortable and the staff go out of their way to ensure a great stay. We didn't get time to try restaurants or Hot Springs this trip - next time. You can book USJ tickets here. There a couple of small supermarkets (7Eleven, Lawsons) nearby. We were so glad we stayed.
The bus from airport to USJ no longer continues to the hotel, but this isn't the Hotel's fault. We got a cab with luggage to hotel and on the way back just walked. Free baggage storage at hotel or for 1500Yen you can get an extra large locker outside USJ gates to store bags in (if, like us, you are getting back on the bus after your day at USJ and don't want to have to go back to the hotel to pick up bags).
We bought USJ tickets from hotel
We always stay here, because its near to usj and the food is so delicious 👍
On the third day the room got cleeaned but the housekeeper didntleave new water bottle.
Very comfy room the food is very delicious.
This is my second stay at the Liber Hotel. I like that it's close to Universal, but not to close. Nice and quite. It's at the last train stop which is nice. The rooms are nice, bed comfortable and the walk in shower had a waterfall ceiling shower and sidewall detachable shower head, which was nice. Great water pressure. Highly recommend this hotel. I didn't get to eat there this time around. Was very busy.
Amazing location and great facilities!
Nov 2021
This hotel was right across the street from a small train that was 2 stops from the very front of the park. You could walk to the park, but its unnecessary since the train runs frequently. You can even see the park from hotel rooms that face that side. You can also buy tickets at the hotel front desk, even when they're sold out online - that's mainly why we decided to stay here. The hotel rooms were very nice with super comfy beds. Theres also an onsen in the hotel, which was a good size, and you can check from the panel in your hotel room how busy it is, which was a great feature. Next to the onsen is the hotel restaurant.
I was a bit disappointed that the bar was advertised to be open, but wasn't. This is likely a COVID mitigation though. It's quite far from Osaka city, about 30 minutes, but that's just the park was way out there.
They were extremely accommodating and allowed us to check in early at like 1:40pm. So this was a big plus. Beautiful room, great ambiance in the hotel. The restaurant downstairs has amazing food buffet 😊. Loved the Downtown Location and Atmosphere super easy access to everything 👏👏👏. The best stay ever.
it was a very nice and comfortable hotel
Aug 2022
the view was nice、ammenities are clean, the bed and pillows were comfortable and the staffs are helpful.
Its the furthest USJ partner hotel so It was a long walk from the park to the hotel so if you're tired you have to take the train to reach it faster
Parking fee is not that cheep
Friendly and Clean
Dec 2021
The staff was amazing, very friendly and helpful.
The walk to Universal Studios takes between 15-20 minutes but it wasn't that bad seeing how you will be pretty much walking all day anyway if you go to the Park.
Hasegawa-san deserves an award for an outstanding customer service.
Mar 2022
The Staff is very nice and helpful especially Hasegawa-san. She assisted us in all we needed especially for our car. excellent staff. would recommend it to others.
It was a great hotel for the price, breakfast had a lot of options, and it was very easy to get to universal studios!
Mar 2022
The spa was perfect for relaxing after a day at universal studios! The breakfast was delicious and had a lot of different options!
The beds were harder than I like but that's expected when staying at a hotel in Japan.
an excellent short staycation!
Sep 2022
The room was super clean and spacious enough for two people, it was also in a great location easily accessible from the train station.
Wonderful experience. I 10/10 recommend!
Nov 2021
There was an amazing breakfast buffet every morning with lots of options. The food was delicious! I also enjoyed the soothing sound of the self playing piano in the lobby. The elevators to the rooms are room key operated so I could only go to the floor where my room was located which was a nice security option that gave an added touch to my peace of mind. Our room was serviced every morning and was a 10 minute walk/train ride to Universal Studios Osaka!
The parking was a bit expensive. I don't clearly remember the amount but I think it was around 3000-3500 yen a night
the location and the Italian breakfast buffet.
some of the staff are not friendly but not rude.
The hotel was clean and the train station is right across the street. The back patio is amazing with a great view of the harbor and ferris wheel. We bought tickets for USJ at the hotel, which was very convenient.
There are no dining options for children at the hotel. The cafe is really expensive and is definitely not somewhere to bring young kids.
The hotel is within walking distance from USJ. Train station is also just across the street so pretty convenient. The room was clean and spacious.
The facility is new, nice and modern, specially the public bath! the buffet breakfast is good too, that help you to prepare your whole day exploring at USJ. Hotel staff is very nice, caring and cheerful. We had a wonderful time at Liber Hotel!
The facilities are phenomenal. The staff are very friendly and professional
Nothing honestly. It was a great value for the location and facilities
Oblivion of such hard time
Jan 2022
the experience of spa was surpassed by none especially with the moment of sea view offered by a comforting zone just located at the exit of the spa.
Liber went beyond my expectations and left a good impression that made this hotel one of our favorite stays so far!
Feb 2022
The cost performance just blew my mind. The building is simple and yet modern and still gives you that luxurious feel to it. I love the spa pouch and the complimentary water bottles. The spa was clean and was very relaxing. The terrace was very inviting and the setting of it all was just something to be grateful for.
Nothing really but the staff could be more accommodating and welcoming with confidence. They were just everywhere but seem to not know what they're doing or just bored. But when you ask them for anything they answer like the way they should. You just have to love what you do when in the hospitality business or it will show.
An affordable way to stay close to Universal, within walking distance of good restaurants.
Mar 2022
The breakfast was expensive but delicious and a huge buffet. Go planning to spend an hour eating there, the patio was an awesome spot to eat. The onsen was nice and had basic amenities.
In typical Japanese fashion, we had two small twins that were very firm with thin pillows. We pushed together into a full bed. There were a couple pieces of trash underneath the bed when we moved it.
The breakfast so variety, especially for our family because we cannot eat meat, chicken and pork. The facility also very good. My daughter love to stay here and keep asking for eat. The breakfast view also so awesome! Hotel staff also very helpful and friendly. keep it up.
they are far from universal Ustudios compare with others hotels soo close to the park !
Mar 2022
the breakfast and the outdoor place
the fact that there is not a bath tube into the room probably because there's a onsen in the hotel , but if you have tattoo can not use .
A nice to stay for usj
May 2022
The ambiance is super great. The view when having breakfast is superb :)
Excellent and comfy hotel
Oct 2022
Stunning hotel! The rooms were very large with lots of amenities. The hotel is also large and has a great hot spring and spa area. It was very clean and felt brand new. The staff were very nice and helpful and a great location for Universal Studios. Beds very comfortable and not hard.
Nothing. We didn't have the breakfast so can't comment on that.
staffs are very nice and can speak english
there`s extra tax to use the facilities and the bed is little bit hard
Spacious and convenient hotel for USJ
Mar 2022
Spacious hotel, nice room, big buffet for breakfast and dinner, late check out
Not much to do around, although its only 1 train stop to USJ area. Food is ok, but could be better
Amazing and good Spa
Dec 2021
Nice property, friendly staff
Oct 2022
Room size comfortable. Great for family. Easy access to USJ
Deceiving location…you must take a train to USJ
Wie viel kostet dieser hotel im Vergleich zu anderen in Osaka?

Der Durchschnittspreis für eine Anmietung in Osaka beträgt EUR 55 pro Nacht. Diese Miete liegt EUR 18 über dem Durchschnitt.
Ist das Parken in diesem hotel inbegriffen?

Ja, das Parken ist als Ausstattungsmerkmal bei LIBER HOTEL AT UNIVERSAL STUDIOS JAPAN aufgeführt. Für weitere Informationen empfehlen wir Ihnen, sich mit dem Anbieter der Unterkunft in Verbindung zu setzen, um zu erfahren, wo Sie parken können.
Gibt es in diesem hotel einen Pool?

Wir haben keinen Pool gefunden, der als Ausstattungsmerkmal für diesen hotel aufgeführt ist. Es kann sich lohnen, noch einmal zu prüfen, ob ein Pool für Ihren Aufenthalt wichtig ist.
Ist LIBER HOTEL AT UNIVERSAL STUDIOS JAPAN haustierfreundlich?

Leider ist dieser hotel nicht haustierfreundlich. Versuchen Sie erneut zu suchen und filtern Sie nach "Haustiere erlaubt"
Welche Ausstattungsmerkmale sind bei LIBER HOTEL AT UNIVERSAL STUDIOS JAPAN verfügbar?

Wir haben 12 Ausstattungsmerkmale für diese Unterkunft gefunden. Dazu gehören klimaanlage, küche/kochnische, internet/wlan, rauchen erlaubt und parkplatz.