SD View Hotel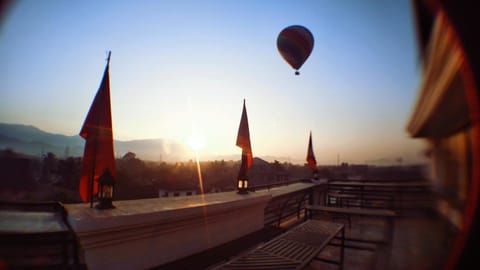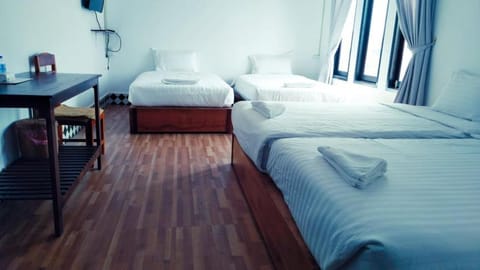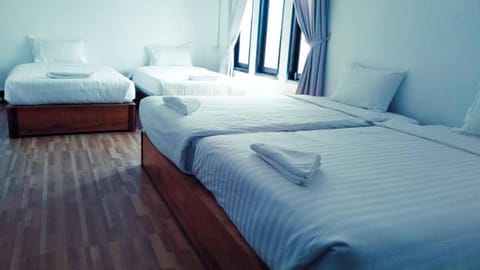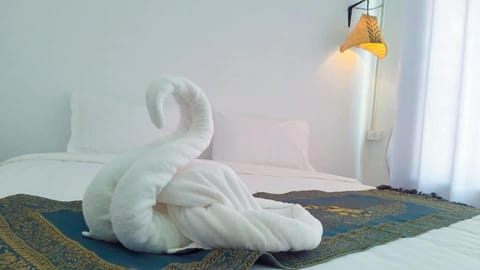 Hotel in Vang Vieng
Klimaanlage
Küche/Kochnische
Internet/WLAN
Befindlich in Vang Vieng, dieses schön room in hotel für EUR 23 pro Nacht ist ein phantastisch Option für Ihr nächstes Pause. Das SD View Hotel in Vang Vieng liegt 1,3 km von der Post entfernt und bietet Unterkünfte mit einem Restaurant, kostenfreien Privatparkplätzen und einer Bar.
Klimaanlage
Küche/Kochnische
Internet/WLAN
Rauchen erlaubt
Parkplatz
Waschmaschine
Balkon/Terrasse
Fernseher
Familienfreundlich
100 % verifizierte Bewertungen
4.1 / 5

"Ausgezeichnet"

(225 Bewertungen)
very nice hotel. nice view
Nov 2022
very good hotel. the view from the terrace on 4th floor is amazing and perfect to see the sunset. delicious breakfast quiet place the owner got me train tickets to Luang Prabang at a good price
not sure I will recommend this to my friends .
Oct 2022
I arrived at 1:30 pm maybe that's why nobody was there because check in time is 2pm . I rang the bell twice nobody come in so I walked to get something to drink .when I can back to the hotel they charged me for one night instead of 3 nights that I booked for which it's ok . when I asked for bike rental or booking tour . the staff said you can call their phone numbers and he doesn't seem to know about anything . my phone won't let me call so I was a little bit upset. location abit far from the center as I am solo traveller and busy road . noise from kids screaming,walking,and crying was really killing me but it's ok. I asked for breakfast the staff said it's not included then probably the owner asked me if I'm booked from booking.com right and for 3 days but staff charged me only 1 day that's why no breakfast included. so I decided to check out then I came downstairs nobody was there again . left the key and I leave . so not very impressed for me . the cat was cute tho
the won't Manager staff were so good Treat you like family You ask they will do fore you
overall, it was nice
Feb 2023
the view is awesome and we got very delicious breakfast every day. good value for money
the room wasn't ready when we arrived (~14:30), got overcharged for the bike rental
the view is amazing and breakfast.the staff are very friendly
t he view from the room was amazing and the staff were so friendly and helpful
the view from the balcony and the room. very specious room with lovely and big windows
location is a bit out of the way - 20 min walk on the main road (trucks and dust). breakfast was free which is nice but was mostly noodles and rice
excellent hotel with great views of the hot air balloons .
Dec 2022
the staff were very helpful especially when I got food poisoning. They cleaned my room throughly for me and changed the sheets. Breakfast looked good but all I could manage was bread! The water is hot in the shower It's very quiet at night and has a more grown up feel whereas the rest of Vang Vieng is full of young backpackers smoking weed!
it's just a little out of the town but I actually didn't mind.
The staff, very nice, helpful and clever, with a very good English. The vibe of the Hostel, very social without being a party one. The building itself very nice. It was Xmas so that I receive as a present a snack and drink.
The wall between rooms are in wood and also the structure. No isolation, so a bit noisy. The single room has not windows - this was bot a problem for me.
Amazing view on air ballons and a nice owner !
Jul 2022
The owner of the hostel is very helpful and nice ! The view and the last floor is breathtaking
The owner is very open and supportive Bancony view was verry impress
Awful, wish we had never come.
Aug 2022
The only positive was breakfast. Despite it taking some time, it was quite good.
I'm not sure where all the positive reviews are coming from. Perhaps the owners have changed. We found the owner completely unhelpful and outright deceptive. Trying to book anything with him was a good way to get ripped off. He would give one rate for USD-LAK one day, and change it the next to make an extra dollar out of his guests, and hope you don't notice. We also used the laundry service which was awful. The owner returned the clothes late the next day still wet in the bag. We gave them back, explaining that they were wet and got a grunt in return. The following day we had to leave and he said he wasn't sure where our clothes where, and we could walk out and look for them on the clothes line. We couldn't find them, and they showed up still wet in a plastic bag on the floor. Overall the experience was atrocious and we left wanting to never come back. Do yourself a favour and book a hotel closer to the centre, with better service and more honest staff.
Perfect place to stay in Laos's most beautiful little Cities. Most helpful staff on earth
Mar 2023
The location was perfect, very near the bus terminal. They suggested I hire a scooter, which I did and had the most amazing time. I accommodation itself was just perfect, Vang Vieng is just so beautiful, but what I can't ignore is how helpful the staff were. I slept in and missed my train, the hotel manager tried contacting me but I couldn't be woken. I missed my train and would then miss my next train to Bangkok and my flight home. The hotel manager knowing my situation reserved a bus to Vientiane then a flight to Bangkok, I'm sure he made a commission but the price was so good it was as if I just got a bonus night in Vang Vieng. Although I was looking forward to traveling by train to Bangkok, I still arrived in Bangkok the day before my flight. I haven't found myself in such a sticky situation before, but the hotel manager solved the whole problem so efficiently, it still feels like a miracle. I've never seen hotel staff do something quite like this. Thanks again Sengphet, and all the helpful staff at SD View Hotel
The location was good, just a short 5/10 minute away from town, which meant it was quiet! The view from the terrace was beautiful and a great spot for sunset. The bed was big and comfortable and the breakfast on offer every morning was nice and fresh! The staff were all friendly and the owner is very helpful and willing to arrange and book anything you need!
The location of the building is not far from shops, restaurants, convenient, beautiful views.
Staff was friendly and helpful
Location was far from centre but advertised as close to centre
Room D6 had double aspect windows looking out to the mountains. Amazing. Right next to the balcony terrace to enjoy a beer and watch the hot air balloons or night lanterns. Breakfast, simple but OK. Free water in room. Very helpful owner and lad behind reception. Scooter hire 170,000 kip a day. Hot air balloon 100 dollars. Laundry 25,000 kip per kilo Sorted onward travel tickets.
No where to hang clothes. Bathroom floor very wet and slippery (no extra towel to soak it up).
Far from.city center . no lift . Not good breakfast .
I couldn't have a shower in the morning due to the water supplies is stop working. so i waited until 11 o'clock and it's still not flowing. They charged me every time i did my move. And i think i didn't get a proper advice when i wanted to make the trip in the city. So this is my terrible experience in vang vieng for this time.
Wie viel kostet dieser hotel im Vergleich zu anderen in Vang Vieng?

Der Durchschnittspreis für eine Anmietung in Vang Vieng beträgt EUR 36 pro Nacht. Diese Miete ist EUR 13 günstiger als der Durchschnitt.
Ist das Parken in diesem hotel inbegriffen?

Ja, das Parken ist als Ausstattungsmerkmal bei SD View Hotel aufgeführt. Für weitere Informationen empfehlen wir Ihnen, sich mit dem Anbieter der Unterkunft in Verbindung zu setzen, um zu erfahren, wo Sie parken können.
Gibt es in diesem hotel einen Pool?

Wir haben keinen Pool gefunden, der als Ausstattungsmerkmal für diesen hotel aufgeführt ist. Es kann sich lohnen, noch einmal zu prüfen, ob ein Pool für Ihren Aufenthalt wichtig ist.
Ist SD View Hotel haustierfreundlich?

Leider ist dieser hotel nicht haustierfreundlich. Versuchen Sie erneut zu suchen und filtern Sie nach "Haustiere erlaubt"
Welche Ausstattungsmerkmale sind bei SD View Hotel verfügbar?

Wir haben 9 Ausstattungsmerkmale für diese Unterkunft gefunden. Dazu gehören klimaanlage, küche/kochnische, internet/wlan, rauchen erlaubt und parkplatz.