Hyatt Place Toronto/Mississauga Centre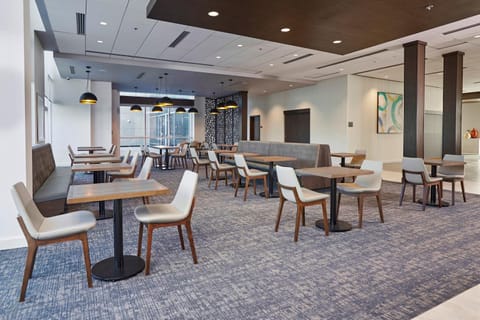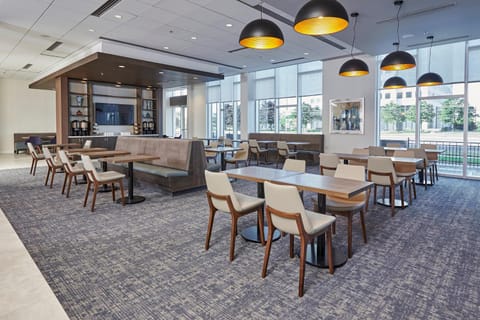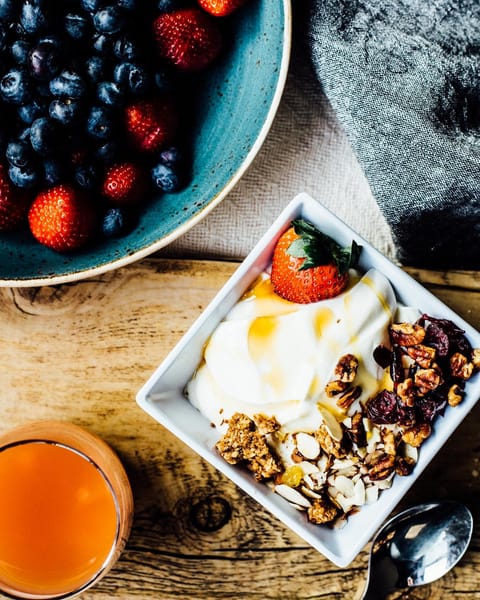 Hotel in Brampton
Pool
Klimaanlage
Haustiere erlaubt
Befindlich in Brampton, dieses schön zimmer im hotel für EUR 55 pro Nacht ist ein phantastisch Auswahl für Ihr nächstes Urlaub. Das Hyatt Place Toronto/Mississauga Centre in Mississauga liegt 4,8 km vom Kongresszentrum Mississauga entfernt und bietet Unterkünfte mit einem Fitnesscenter, kostenfreien Privatparkplätzen, einer Gemeinschaftslounge und einem Restaurant.
Pool
Klimaanlage
Haustiere erlaubt
Küche/Kochnische
Internet/WLAN
Parkplatz
Waschmaschine
Fernseher
Rollstuhlgerecht
Fitnessraum/Fitnessstudio
100 % verifizierte Bewertungen
4.3 / 5

"Ausgezeichnet"

(1'228 Bewertungen)
Worst daytime staff and management. We will never stay here again.
Daytime staff/management. Rude and racist.
We stayed in Hyatt Place for 4 nights that were very enjoyable. Overall impression is very good.
The hotel is new and modern. The room is spacious and has everything-except for a microwave which we didn't need much. Staff are all very kind and friendly. Breakfast could have been better with more varieties.
I hope the rate remain competitive. We like to return to this hotel for future visits.
Nov 2021
We like the spacious room. The cleanliness. Even the bathroom did not feel cramp.
I understand with covid, room doesn't get cleaned every day.
Wonderful experience.
Jun 2021
We are Mississauga residents and had to stay for a night because of some work at home. This is a brand new hotel recently built, ample parking space and conveniently located near the highways. We were checked-in by George who was awesome and much appreciate his help in managing our booking and ensuring we have a comfortable stay. Tim Hortons, McD and some other restaurants are 2 to 5 mins by drive from this hotel. Highly recommended.
We have a relaxing stay since it is our last two day after a long drive from montreal and heading back home to vancouver
May 2022
very pleasant staff. Rimmi, who checked us in was exceptional. .
breakfast was really economic. Not impressive
it was ok. the person that received us was very cold and not helpful, cold. The bartender was smiling, kind, helpful.
Jun 2022
very clean and perfectly located
inside the room, the AC was very loud
Nice but not sure it's worth paying considerably more than other hotels in the area.
Nov 2022
Very clean and comfortable rooms.
Breakfast was disappointing. All the "hot" items were cold and stale. The pool was also too cold.
very clean and comfortable
lines during the breakfast, a lot of food trail were empty often
Very average for the price. The staff was nice and friendly
The worst coffee I ever had in a hotel.
Great-hence extended one more week
Jun 2022
could add some salty stuff more.
They had free breakfast and the staff were very accommodative and friendly. The hotel room is big and spacious and clean
Great. I'll stay here again when next in Toronto.
Feb 2023
The staff was very courteous, helpful, and resourceful.
The room was cold despite the thermostat being turned up almost to the max.
I stayed 3 days and housekeeping only came once
The staff are extremely friendly and helpful
The staff wasn't friendly and you can't have guest
Probably would not go back, but may reconsider just because of how outstanding the night manger josh is. but for the oth
Feb 2022
The room was decently okay, washroom was also okay and parking was very good and easy.
There was a toenail clipping and back piece of a earring on the floor right beside the bed. Also every employee we talked to about it was no help whatsoever except for the night time manager josh. Everyone else just lied and wasted our time, was a total inconvenience to my stay.
The room was big and very clean. Beds was very comfortable
Swiming pool was very cold and very dirty I didn't use pool as water was fool of paper and so cold
Perfect birthday staycation spot with friends
Mar 2023
The room was beautiful, it had two queen beds and a sofa bed for a good price! Great location - close to the grocery store! Free breakfast buffet selection Free parking
The glasses and mugs were stained and dusty. There was also a red stain on the carpet by the bed but it didn't concern me too much
The property is new so everything in it is new and not used much. Well managed
Can't think of anything big, but would recommend to keep some cream and milk sachets in the mini fridge for Indian customers considering their love for tea 😉
Nice, homely experience. Very peaceful environ.
Jan 2022
The property has a good location and courteous staff
The breakfast is not with expected variety and the menu is repetitive, The situation turned acute owing to Covid-related restrictions, with dining in prohibited
Bad hotel how it's a 4 star is beyond me, dirty poor facilities, mostly poor staff.
Aug 2021
The night clerk was nice,
Beds were lumpy and uncomfortable comfy, carpets very dirty "included breakfast " had roast potatoes n carrots.. no bagels wrapped whole wheat toast.. they also double booked our swim time, oh and our toliet leaked, the shower had no pressure at all I could get more, I could get more by pouring cups of water on my head..
Our stay was well worth it. The hotel was very clean and the staff was very cooperative .
Mar 2022
The location was fine . Loved the fact that it had a free laundry facility ,that was pretty convenient especially with kids .
I expected as per advertised that our room would be equipped with a microwave but I was informed on enquiry it would cost an additional 30.00, disappointingly.
Delightfully surprised by the comfort and decor of the hotel! Looks like it has been renovated.
Oct 2021
The length of the room is long, which helped attenuate the noise a bit from the halls.
The breakfast was alright. Does anyone actually like turkey sausages? There was no toaster for the bagel or bread. Trashy people down the hall yelling at their spouse and kids at 6am. I know it's out of hotel management's control. But seriously, try to be considerate fellow hotel stayers!
The facilities were clean.
Room only serviced every 3 days. Staff not the friendliest. The bar is not great.
The complementary breakfast was good and the place was neat
There were no bottles in the room, had to buy separately. The receptionist cut twice the amount.
The beds were comfortable and the shower was OK.
Dec 2022
The breakfast was OK. They could have done much better job with the choices of pastries that they serve. They also could do a better job with the varieties.
The breakfast was wonderful, simple and delicious. We felt like we were home.
I think this is perfect the way it is.
It was a good experience overall.
May 2021
The breakfast was tasty! It was easy to get a meal with the restrictions. I'm glad I could just call instead of going all the way downstairs to hand in the paper menu.
Close to great shopping, great place to escape to, cheers
May 2023
the breakfast selection was vast, and always kept supplied and attention to cleanliness in the service area.
I would think that a hotel of this brand would have a rotary toaster as a two slice toasters that are slow doesn't cut it.
Staff were very helpful with everything we needed. The hotel itself as-well as the rooms were very clean and comfortable. Thank you guys looking forward to our next stay.
Evrrything was great, just hoping to book a bigger room next time on a higher floor. Thank you all again we had a great stay.
Staff was friendly. Room was clean.
Although location was not far from freeway, the site had construction around it.
Memorable stay esp. due to the staff
Jun 2022
Staff, spacious atrium, and food court
exhaust in the bathroom, quality, and comfort of couches
Ontario Dream Trip
Jul 2021
Staff friendliness and clean overall environment. 24 hour laundry services. Very close to shopping centre's, restaurants, airport and highways.
Limited and low quality Options for breakfast. Prepackaged breakfast was wrong most of days and kitchen staff need more training.
Staff are friendly. The breakfast is good. Free parking on site highly appreciated.
Nothing but Air condition is a bit noisy.
The room was really nice but the beds were a little soft for liking. Overall, it was a nice stay.
Mar 2023
Staff are friendly and the breakfast offers non-pork options.
Wie viel kostet dieser hotel im Vergleich zu anderen in Brampton?

Der Durchschnittspreis für eine Anmietung in Brampton beträgt EUR 98 pro Nacht. Diese Miete ist EUR 43 günstiger als der Durchschnitt.
Ist das Parken in diesem hotel inbegriffen?

Ja, das Parken ist als Ausstattungsmerkmal bei Hyatt Place Toronto/Mississauga Centre aufgeführt. Für weitere Informationen empfehlen wir Ihnen, sich mit dem Anbieter der Unterkunft in Verbindung zu setzen, um zu erfahren, wo Sie parken können.
Gibt es in diesem hotel einen Pool?

Ja, bei Hyatt Place Toronto/Mississauga Centre steht ein Swimmingpool zur Verfügung. Genießen Sie das Wasser!
Ist Hyatt Place Toronto/Mississauga Centre haustierfreundlich?

Ja! Diese hotel ist haustierfreundlich. Für weitere Informationen empfehlen wir Ihnen, sich mit dem Buchungsanbieter in Verbindung zu setzen.
Welche Ausstattungsmerkmale sind bei Hyatt Place Toronto/Mississauga Centre verfügbar?

Wir haben 10 Ausstattungsmerkmale für diese Unterkunft gefunden. Dazu gehören pool, klimaanlage, haustiere erlaubt, küche/kochnische und internet/wlan.