Holiday Inn Singapore Orchard City Centre, an IHG Hotel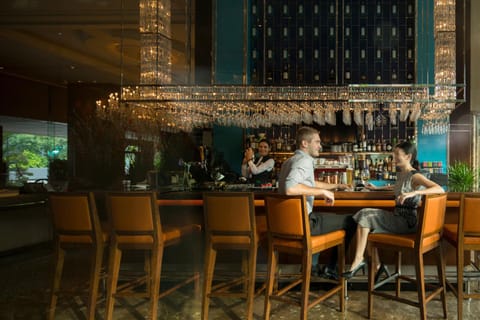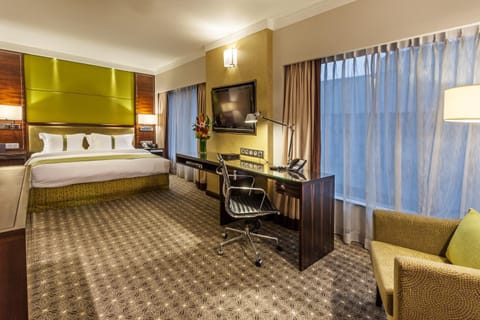 Hotel in Singapore
Pool
Klimaanlage
Internet/WLAN
Befindlich in Singapore, dieses schön room in hotel für EUR 108 pro Nacht ist ein phantastisch Auswahl für Ihr nächstes Urlaub. Das Holiday Inn Singapore Orchard City Centre erwartet Sie in günstiger Lage, nur wenige Minuten von den MRT-Stationen Somerset und Dhoby Ghaut sowie vom zentralen Geschäftsviertel entfernt.
Pool
Klimaanlage
Internet/WLAN
Rauchen erlaubt
Parkplatz
Waschmaschine
Whirlpool/Spa
Fernseher
Rollstuhlgerecht
Fitnessraum/Fitnessstudio
Familienfreundlich
100 % verifizierte Bewertungen
4.0 / 5 (691 Bewertungen)
Great service and location! Great employees!!!
Sep 2022
We only stayed for 2 nights. We were on our way to New Zealand so we didn't spend too much time in the hotel itself. What I can tell you though was the service was impeccable. AND..., when I had to find a hospital at 3:00am, the concierge lady at the reception that morning was amazing in helping me find the KK Hospital, the luggage person helped me get a taxi and they tried their best for me to get there right away. When we returned from the hospital, they assisted my husband in getting us to the airport right away too. We made it just in time, thanks to their help. Thank you!!!
We arrived in the morning. Since the room was ready around 14:00, we cannot enter the room. However we can use hotel shower facility and stored our luggage, so we can stroll the city whilst the room was prepared. Location is very strategic, a lot of restaurants and shopping centres
A little bit hick up in the first night, they only provide amenities, pillows, etc for two guests, but we are three people. However it was fixed very fast.
Walking distance to Orchard Road, 24hour "mamak shop" right behind the hotel which was a bonus!! Rooms was nice and the beds were very comfortable!! The concierge and front desk was super super friendly!!
What's is there not to like about this hotel? :) I'll definitely come back again..
very well maintained property and helpful staff. Lot of shopping malls near the hotel. walkable from Dhobi Ghat MRT Station making it easy to commute all around Singapore. 2 complimentary breakfast options. Continental and American. we preferred the American option as the spread was better. amazing rooftop pool
Wish there was more vegetarian options for breakfast.
Very quick check in and check out and close to everything.
The long corridor to get to the room.
Good value for money and great location
Mar 2023
Very clean and great position
For the money I expected much better
Aug 2022
They clean the room every second day despite they claim 4 stars.
Old but still worth it.
Mar 2020
They prepare rooms side by side as requested. Swimming pool was great for the kids. Breakfast n buffet is halal and good.
Room 649 had a weird smell. 650 & 651 was ok. I have to keep taking complementary parking tickets everytime i drive out which is kinda frustrating.
the whole hotel is always clean and smelling fresh. Staffs are very friendly.
the staff were amazing. We were very well looked after particularly after Jetstar messed us around, the staff were very accomodating and helped us so much. The pool was great and the breakfast was very tasty and had heaps of options.
Comfortable stay and best hospitality!
Dec 2022
The staff were all friendly! They entertained our questions and they also sent cake to my room as it was my daughter's birthday trip. My daughters also got some gifts from one of the staff. Super love this hotel for their hospitality. The location is amazing. Just behind the Orchard rd. Very near to the mrt and other shops and mall. Love it!
The staffs is very nice and friendly.
The staff, customer service, breakfast, guest lounge, rooftop pool(pleasantly surprised with extended opening hours), all exceeded expectations
Everything generally ok, except the rooms could be updated to modern decor
Very comfortable hotel to stay in. Great location. Very good value.
May 2022
The staff are very friendly, always willing to help. special mention to the girl in the bar area downstairs in the lobby. She goes out of her way to make sure everyone is comfortable and always served. The executive rooms are a excellent choice so many add-on extras you receive. Highly recommend them.
There is a lot of renovations going on at the hotel. I suggest it needs to be mentioned when you booking in. The dining section where you have your breakfast, coffee needs to be improved. very poor quality.
we had a very pleasurable stay! 💜
May 2022
the service and the location
Good location, a hidden gem
Mar 2023
The room was very quiet and room service was fast and hot. Two minutes walk from Orchard road main shopping. Convenience stores close by. Easy to get a Taxi. Better staff than most big hotel groups
The room was clean, the bed an pillows comfortable. The staff were friendly and accomodated to our request.
Could have list of tv channels for easy reference
The room rates were reasonable for the location. Rooms are old but still clean. Facilities wise, as it was undergoing some renovation, the alternate door access to swimming pool was abit far from the lift. The buffet breakfast spread were decent too.
We truly enjoy the stay, a good location and comfortable room.
Sep 2022
The room and bed are really comfortable. For a family of four, all of us fit in nicely. Plus there is a bath tub which our daughters really enjoyed. The most important aspect of all is the staff. Due to some minor inconvenience, the staff (I forgot his name, sorry) went above and beyond offered us a free breakfast and late check out. Not only that, he also attend to us during our check in. He gave us an early check in due to our daughters are really tired and fell asleep at the lobby.
They are in a process of upgrading with some renovation ongoing. Might come again after they finished with the repair and renovation.
There was a technical issue at the last minute with my booking and the staff managed to resolve it, much to my relief. Kudos to that! The staff were friendly and location excellent. Room was fairly clean too and big enough for our family of three. We hope to be back again!
A couple of the lights were not working but other than that ok. They only make up the room once every 4 days so do take note of that.
We booked the Premium Double Room with Two Double Beds for 4 nights.
Jan 2023
The overall experience was satisfactory and comfortable.
Not very impressed
Jul 2022
The morning food was good
The room was old with lots of cracks inside
A good value for the price
Oct 2022
The location was the best!!!, about 150m from the main Orchard shopping street, in which you can find lots of restaurants and malls. nearby there are bus stations and the MRT subway that take you anywhere in Singapore. the hotel staff service was very good
The room was very small with an old design The towels looks very old, the toilet was dirty, the bath water flow was too slow
The location was terrific. The staff courteous and helpful. Kudos to Siri our server at the breakfast. She was kind, helpful and always smiling. The breakfast spread was great with lots of varieties.
The room was so small for an extra bed. The room was not getting cleaned on a daily basis. We had to remind them to clean the room.
Overall good stay for what we paid for 10 nights!
Sep 2022
The location was perfect for train, bus & taxi transport, local & branded shopping, restaurants - Indian, Mexican, Thai, Chinese, western etc and lots of bars. The breakfast choice was amazing continental plus Indian vegetarian menu everyday. The staff were amazing!!!
The hotel is old and was going through renovation and for this reason the jacuzzi & gym were closed. The gym opened on our last day. I think the rooms and pool needs a renovation otherwise all good.
The location was great with easy access and walking distance to Somerset MRT, restaurants and food courts nearby.
good location, clean rooms
Aug 2022
the location was great and the rooms were clean
there was miscommunication between the hotel and me regarding the rooms. I requested twice for adjoining/ connecting rooms but was never told that my room type did not have that. would have changed the type of room to get connecting obese but the staff were apologetic so in the end it was on
The location was great and buffet breakfast included in the rate was definitely good value.
The room had a musty smell
Location is this hotel's best feature.
Aug 2022
The location of the hotel is great, central to the Orchard Rd Shopping Precinct. The staff were extremely helpful and prompt with any requests.
The hotel is undergoing renovation, which we were not informed about until we arrived. This meant the gym was closed, the spa was closed and part of the entry where taxi's enter was cordoned off. We did not hear any renovations during our stay, but could see it happening. My husband found the bed exasperated his sore back, however the staff were accommodating with extra pillows. Our television reception was fuzzy, and prevented us from watching TV. We were in a family room with 2 queen beds, 2 adults and 2 children. It was too small for us.
Will not stay there again
Sep 2022
The location is quite nice near orchard road and many bars just a few meters from the place.
Service was slow. They know there were 4 of us and yet toiletries were only for 2. Upon request it took around an hour to get the additional toiletries to our room. The entire floor smelled like paint thinner. We got upgraded but still on the same floor. And there were people working right outside our bedroom window. I got 2 daughters there. Breakfast was subpar for the price we were paying. I've stayed in Tokyo for the same price with a much bigger room and better Breakfast
The location is good, it is very closed to the Orchard road.
The house keeper didn't clean the room included the bed and the desk. There were still some garbage from the last guest. I can also find a coin under the pillow on the bed . It makes me felt disgusting.
clean , good location
Jun 2022
the location is fantastic
Perfrct location!
Dec 2018
The location, and the bed was comfortable.
Max check out time is at 12 o' clock and nobody remind us. So, we checked out at 12.30 then they charged 30sgd.
Great Location but can do much better with a well needed upgrade.
Aug 2022
The Lobby Entrance and Bar area had some atmosphere and otherwise the place lacked any soul.
The property feels tired and lacking in style or feeling. The Rooms we were given had no view and there was construction going on which was disturbing to us and the kids. The Executive benefits were not satisfactory and was not a nice feeling down in the Basement Level area. The Gym was not available.
The hotel is clean and the stuff is friendly.The location of the hotel is perfect,very close to Orchrad Road.
Perfect location with perfect hospitality
Sep 2022
The hospitality was excellent, layout at the breakfast was vast . We landed land night at the hotel , inspite of the concept of serving hot food like fried rice with French fries , the hotel went out of their way to prepare fresh food for my family .
Nice place, great location but the infrastructure could do with a little help.
May 2022
The Holiday Inn at Orchard was my standard place to check-in during my visits to Singapore. I'm particularly fond of the place and I think the staff there are delightfully helpful and nice. The staff have been always welcoming and nice. This is my 3rd stay there and I'd probably attribute it to the staff there. Love the café and bar at the lobby. Particularly fond of their gin-n-tonic.
However, for this first time after 3 separate visits I've noticed the infrastructure to be a bit underwhelming. While I had all my needs met and the most of our requests were addressed some of the things that were disappointing were, the rooms had a musty, damp smell to them, which was uncharacteristic of the place. The closet in my room opened into a rusted nook of pipes which was right out of a horror film. If you're in 341 watch out for that. I've always stayed in the higher floors and never witnessed that before. I chose to use the in-room dining to order breakfast one day and felt the food to be "meh" at best. I remember being fond of their pastas at one point. Maybe the hotel needs a bit more time to recover from the pandemic but I have fond memories of Singapore and staying at the Holiday Inn. I sincerely hope they get back to their former self soon.
excellent. recommend to all.
Dec 2022
The front Desk manager Mr Raj was very helpful in check -in and check-out. The concierge staff of Prithvi, Kushi and Colin were excellent in helping us for transportation etc.
Breakfast used to be excellent till 2019. But maybe after the covid, budgets have been cut. Breakfast was not so great. Tastewise and varietywise. Earlier they used to give fresh sweet lime juice but this time it was package juice.
Wie viel kostet dieser hotel im Vergleich zu anderen in Singapore?

Der Durchschnittspreis für eine Anmietung in Singapore beträgt EUR 47 pro Nacht. Diese Miete liegt EUR 61 über dem Durchschnitt.
Ist das Parken in diesem hotel inbegriffen?

Ja, das Parken ist als Ausstattungsmerkmal bei Holiday Inn Singapore Orchard City Centre, an IHG Hotel aufgeführt. Für weitere Informationen empfehlen wir Ihnen, sich mit dem Anbieter der Unterkunft in Verbindung zu setzen, um zu erfahren, wo Sie parken können.
Gibt es in diesem hotel einen Pool?

Ja, bei Holiday Inn Singapore Orchard City Centre, an IHG Hotel steht ein Swimmingpool zur Verfügung. Genießen Sie das Wasser!
Ist Holiday Inn Singapore Orchard City Centre, an IHG Hotel haustierfreundlich?

Leider ist dieser hotel nicht haustierfreundlich. Versuchen Sie erneut zu suchen und filtern Sie nach "Haustiere erlaubt"
Welche Ausstattungsmerkmale sind bei Holiday Inn Singapore Orchard City Centre, an IHG Hotel verfügbar?

Wir haben 11 Ausstattungsmerkmale für diese Unterkunft gefunden. Dazu gehören pool, klimaanlage, internet/wlan, rauchen erlaubt und parkplatz.