Bay Plaza Hotel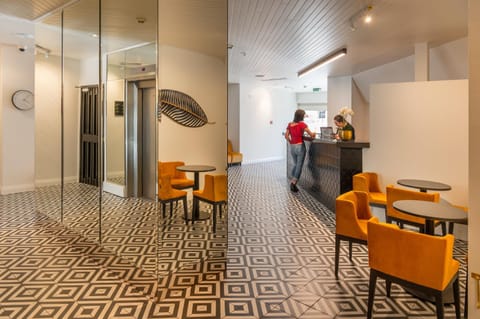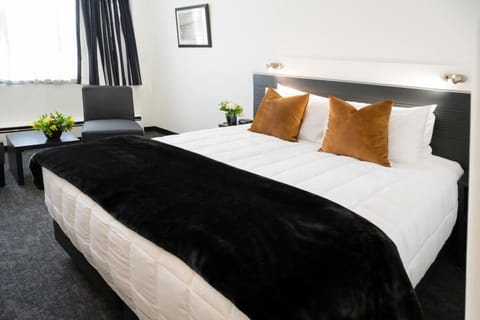 Hotel in Wellington
Küche/Kochnische
Internet/WLAN
Parkplatz
Befindlich in Wellington, dieses attraktiv zimmer im hotel für EUR 82 pro Nacht ist ein phantastisch Option für Ihr nächstes Pause. Im Stadtzentrum von Wellington empfängt Sie das Bay Plaza Hotel an der Oriental Parade und bietet Zimmer mit Sat-TV und kostenfreien Kanälen sowie Tee- und Kaffeezubehör. Nach 5 Gehminuten erreichen Sie das Nationalmuseum Te Papa Tongarewa.
Küche/Kochnische
Internet/WLAN
Parkplatz
Waschmaschine
Fernseher
Familienfreundlich
100 % verifizierte Bewertungen
3.8 / 5

"Gut"

(976 Bewertungen)
We were unable to leave because of fog. The staff made it easy to book another night. very obliging and same comfortable room.
We had wonderful weather and all went well
Mar 2022
We were able to walk to everything we wanted to see, Te Papa, City art gallery, Zealandia shuttle
Nothing. considering we were under covid restrictions all went well
I actually rung the property before booking. to ask if the had sky tv. which they assured me they did. I had plans to watch a particular game. it was a bit more expensive but I thought it'll be ok as I can catch the game. once I got there I realized it did not. first world problem I know. so on top of paying a higher price than I should have for a room with basic facilities, I also had the extra cost of heading out for a couple of hours to find somewhere that did. if the reception had have known what I was actually wanting or looking into it I'd have saved a bit of money.
well located for my visit
the bathroom was very dated, although the shower had great pressure the heating seem to be internal central, so no control, Room felt cold on the day
views, rooms were spacious.
rooms not sound proof I could hear neighbours arguing, & doors when they shut.
Very handy to ferry terminal (hotel quick and easy to find - great given our delayed crossing and eventual arrival at 11pm), very efficient and obliging staff
Minor - did not realise that parking was extra cost, not obvious on booking site.
Very easy. Staff very helpful. Rooms are a bit dated, but they are clean and very comfortable.
Very convenient for Te Papa and the Rita Angus exhibition.
to noisy. no soundproofing.
Apr 2022
noisy as! bangs and crashes my bed kept shaking with movement from the next room. no sound proofing for this reason I'd not stay again.
one of the cheapest properties I looked at but very pleasantly surprised at quality
Apr 2022
very clean modern decor, helpful staff
Didn't eat food there so can't comment
Very accommodating. Bed was so comfy!
Always a pleasure
May 2022
They kindly moved me to a new room where i could see my project from the window....thanks
As before...be awesome if brekkie was from 6 for business travelers..7 is way too late, once you done it 8ish then you gotta sit in traffic to get to work...I stay in town so i can be at the job early.
The view, the staff were helpful and accomodating.
Very dated room. No heated towel rail. No airconditioning.No Toaster.
Jul 2022
An in room Toaster. Heated towel rail. Decent heating
One of the best hotels I've stayed in for business. Great location, great staff, great view.
Sep 2022
The staff were very hospitable and helpful. Definitely recommend this hotel.
Slight delay on the availability of my room.
The staff were very friendly and helpful
The bathroom needed updating
The staff were 😍. My father was in ICU in Wellington hospital and they were very supportive.
The receptionist with orange/red hair,he was on the desk after 4pm on 23,06,2022 I can't remember his name but he really made me feel alot better about staying,his attitude and customer service was exceptional.thankyou
The bigger middle age woman who was working the desk at around 2pm (or just before). I felt her tone and attitude was rude and uncomfortable,she said our room would be ready in roughly an hour and they would contact me,I waited 2hours on the side of the road without any contact,so I went back in,and she had finished,and another person was on...if it wasn't for him I would have demanded a refund and never came back.i have left a more positive review for said staff member
Great stay, affordable and comfortable.
Mar 2022
The location was great, very central which meant we either walked or used electric scooters to get everywhere. The hotel staff were all lovely and made everything really easy. Our room was clean, comfortable and super affordable. Since we were planning to be out of the hotel most the time, the room was perfect for our needs (to sleep). Wifi was also pretty good! We are really happy with the stay!
The only negative of this experience was the people in the room next to us, they had their TV turned all the way up really late in the night/am and it was so loud haha. No issue with the hotel though.
The location was great. A nice room and the price is fair.
The location, the cleanliness
The heating and ventilation
Fine, but wouldn't stay again
Aug 2022
It was noisy, we were situated right outside the lift which created a bit of noise outside. The walls were also paper thin, to the point we could clearly hear a conversation next door in an adjoining room, as well as their tv playing loudly.
The location is really convienient, just a short walk to Te papa and close to many bus routes
The location and service was awesome
The location and room were really good even though weather was crap lol
Having to pay for parking when we should have been told it would be extra
The interior design. And the room views
It seemed quite quiet and dead instead of lively
All I can say is the best meal the chef cook
Feb 2022
The best food had by your staff chef thank you
Thanks for the great stay Everything was good. Close to the cricket ground
Loved the lication
Mar 2022
Would thoroughly recommend
Jun 2022
Staff were lovely. Close to Ferries, walking distance to facilities and activities. Easy access into and out of City. Parking provided on property.
I was disappointed with my evening meal having burnt roast vegetables with the roast pork. The fish meal was perfectly satisfactory.
Had a great time and will use again, next time I'm in Wellington.
Apr 2022
Staff were helpful and very friendly. Location is excellent and rates for rooms and parking was very fair.
Decor is probably due for an upgrade. I could hear people talking in the room next door. So sound proofing not very good.
Generally pleasant but room was cold upon arrival and no instructions on how to heat room.
Sep 2022
Staff responded well to questions
Lack of electric blanket on bed - do not believe that 'fire hazard' is a reasonable response given that Hotels have supplied them for years - appears to be more of a cost cutting exercise. Lack of a Compendium in the room explaining how things work e.g. heating Heating control (a tap) hidden behind desk - instruction label inaccessible.
The bed head knocking everytime you roll over and hearing the doors closing from other rooms. Very little sleep
Room was big, clean, and comfortable. Great location, good view.
Quite dated bathroom but was sufficient. Meal at the restaurant was not nice - steak (ordered medium) was gray on outside and red/bloody inside, was almost like it had been microwaved!), the entire meal was cold, and very overpriced for what we had. Only had a couple of mouthfuls and left it.
Bay Plaza Hotel will be my hotel of choice for my next Wellington stay (I wasn't paid to write this)
Mar 2022
Right from the efficient and quick check in, our stay was excellent. The hotel is located over the road from a big supermarket and just a few minutes walk from some of Wellington's major spots eg Te Papa museum, City Gallery and Michael Fowler Centre, and Cuba St. A wide variety of eating places is 2 minutes walk away too. Our room was very quiet and had a lovely view out over the harbour. It was clean and comfortable, and the lifts were both working, always a bonus! The price through booking.com was great. Staff were all super friendly, especially the duty manager Phill. I had arranged to collect a very valuable bass guitar and the staff were most reassuring as to room security and safety.
I have no suggestions. Our needs were more than adequately met by friendly and efficient staff.
receptionist was friendly, manager not so welcoming
The room got really hot at one point. A good ventilation system would have been great
Sirens woke us both during the night
Apr 2022
Wie viel kostet dieser hotel im Vergleich zu anderen in Wellington?

Der Durchschnittspreis für eine Anmietung in Wellington beträgt EUR 91 pro Nacht. Diese Miete ist EUR 9 günstiger als der Durchschnitt.
Ist das Parken in diesem hotel inbegriffen?

Ja, das Parken ist als Ausstattungsmerkmal bei Bay Plaza Hotel aufgeführt. Für weitere Informationen empfehlen wir Ihnen, sich mit dem Anbieter der Unterkunft in Verbindung zu setzen, um zu erfahren, wo Sie parken können.
Gibt es in diesem hotel einen Pool?

Wir haben keinen Pool gefunden, der als Ausstattungsmerkmal für diesen hotel aufgeführt ist. Es kann sich lohnen, noch einmal zu prüfen, ob ein Pool für Ihren Aufenthalt wichtig ist.
Ist Bay Plaza Hotel haustierfreundlich?

Leider ist dieser hotel nicht haustierfreundlich. Versuchen Sie erneut zu suchen und filtern Sie nach "Haustiere erlaubt"
Welche Ausstattungsmerkmale sind bei Bay Plaza Hotel verfügbar?

Wir haben 6 Ausstattungsmerkmale für diese Unterkunft gefunden. Dazu gehören küche/kochnische, internet/wlan, parkplatz, waschmaschine und fernseher.