Casa Dann Carlton Hotel & SPA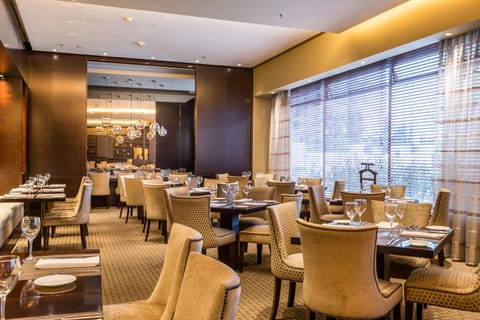 Hotel in Bogota
Pool
Klimaanlage
Küche/Kochnische
Eingebettet in Bogota, dieses schön zimmer im hotel für EUR 70 pro Nacht ist ein phantastisch Option für Ihr nächstes Urlaub. Das Casa Dann Carlton Hotel & SPA empfängt Sie in einem beeindruckenden Gebäude mit einem Innenpool, Wellnesseinrichtungen, einem Fitnesscenter und einem Restaurant. Den Park Parque de la 93 erreichen Sie nach 5 Gehminuten.
Pool
Klimaanlage
Küche/Kochnische
Internet/WLAN
Parkplatz
Waschmaschine
Balkon/Terrasse
Whirlpool/Spa
Fernseher
Rollstuhlgerecht
Fitnessraum/Fitnessstudio
Familienfreundlich
100 % verifizierte Bewertungen
4.4 / 5

"Ausgezeichnet"

(1'663 Bewertungen)
Well-functioning high-speed internet Clean rooms Swimming pool and SPA area
The hotel charged me twice for the booking amount !!! No contact after sending the payment confirmation. Two weeks after my stay, the hotel charged me a different amount again, this time a smaller amount. This led to my card being blocked and incurring additional costs. Long waiting time for a little varied breakfast.
Excellent stay at this friendly Hotel
Jan 2023
We had a lovely stay - from the warm welcome of the staff, to the food and restaurant staff in the evening, and the breakfast buffet and the chef were excellent! Everyone was warm and friendly!
Not the hotels fault - and it could have just been an exceptionally bad day - but worth noting that the 20km taxi ride from the airport to the hotel took just over 2 hours!
We do visit this hotel yearly and appreciate usually the very good gym, the pool and the service. This year everything was different…
The first room we got had no view at all. Could have been in the basement. Second room (408): Very run down. In addition a lot of mold next to the windows. However this was never the hotel with the best style of newest furniture but we booked it because of the facilities. Unfortunately they opened the facilities for external (ambitious swimmers) which made it unpossible to have a relaxed time. In total at best a 2-3 star hotel. A lot of better options available in Bogota.
Spectacular hotel
May 2021
Very safe, very clean. Five star service all around
I enjoyed my stay. The people were polite. The food was very good. The pool was fun.
Jun 2023
very polite. Enjoyed my stay. 
The pool, the work out the meals 
Good for one night stays
Dec 2022
Doesn't feel like a 5 star hotel.
Very friendly staff, breakfast choice is huge. The eggs you can order to your liking are prepared fresh, huge bonus. Room is big, bed is huge and super comfortable.
great stay…will be back soon!
Feb 2022
very clean and secure…Juan Valdez in the lobby a big plus! Room service exceptional and breakfast had huge selection.
perfect place for stay in bogota
Jan 2022
top as everytime. best breakfast ever. very quiet place
Lovely property, very clean, with very friendly and helpful staff!
Sep 2021
This was a lovely hotel to stay in, located in a good location with restaurants/bars nearby. Travelling in the pandemic had its stresses, but the staff were very helpful, friendly and approachable. Breakfast was lovely and the beds very comfortable. The spa was lovely, we had a massage which was amazing value for money and couldn't have asked for more. Would definitely stay again if returning to Bogotá!
The best place to stay in Bogota
May 2023
This is one of -- if not the -- best hotels to stay in for an "extranjero" (foreigner). I have stayed in a few places in Colombia, including another, similarly rated hotel in Bogota. The Casa Dann Carlton Hotel & Spa I can say with certainty is my favorite place to stay and I will be back. We ate at the Mediterranean restaurant one night, ate breakfast daily, and spent an entire afternoon in the spa (including massages). Everything was perfect. The staff is helpful and they can speak to you in English if that is your preference. Room service is available 24/7 and the food is outstanding (and lots of different very good options). Even the mini bar/snacks are priced very reasonably so you don't feel like you have to avoid it. Parking is included in the nightly rate (we rented a car). I can't recommend this hotel more if you are staying in Bogota for business, tourism, or any other purpose.
There was no mini-mart on-premises. This is a very minor thing, but we did need some supplies and had to walk a block or two to find a store. That is really the only thing negative I can think of, obviously a very minor inconvenience...
This hotel deserves its 5-star rating. Everything was excellent, from the attentive service to the amazing and relaxing pool.
The staff is great! Very professional and helpful. Guillermo and Pilar in the bar are super! Javier is very helpful and ready to help with anything you need.
I wish the pool was open later AND the rooftop bar should open up Probably because of Covid.
The service at breakfast time was terrible, the service were all overpassed, my plate never came. TERRIBLE!
Nice place, great location
Apr 2021
The room was very clean and super comfortable.
Safe surroundings, and close to everything, malls, restaurants and clubs.
The room was nice. Room service was prompt and food was good.
Reservations needed for jacuzzi when they have more then one and rarely used. Staff very rigid and unbending especially the overall manager Miguel. Rules that don't make sense. Could not give reasoning behind rule yet not bending on the charge. On the night of dispute, I was made to feel like a criminal as they searched my trunk, I guess for an extra person. They thought I would sneak someone in in the trunk of the car (still shaking my head on that one). I stayed at the Dann Carlton Poblano in Medellin three times in the past three months and this stay soured me on the Chain. Will choose a different chain on my three additional visits that I am planning to Columbia this year.
Nice Hotel, big and confortable room and weird SPA.
Jan 2022
The room was big and clean. Breakfast was good. There is a Juan Valdez Coffee Shop at the Lobby and it's great. Security and door staff very attentive.
The SPA is not as nice as it seems on pictures. There is a weird rule of wearing a swimming cap to enter the pool. They don't sell or allow alcohol by the pool.
The rooms were a good size
When I arrived to the property I ask for two things ...Is my room quiet and does it have a King size bed ... I was informed by the front desk that my room was quiet ... He failed to inform me that there was a MAJOR event with Super loud music coming from the 6 floor. When I inquired about the Music at 12:30pm He informed me that it would end at 1am... I called again at 1:15am Because the music was so loud it rattled the air conditioner vent... At that time I was told the music will continue until 2am... The music didn't stop until 2:15am/ 2:20am... While the midnight staff did offer to move us .. We were already in bed and exhausted from flying for 8hrs... The check in front desk person lied twice ...The room was noisy in which he knew and the noise didn't stop until 2:15am not 1am ... The next day I ask for a quieter room and the staff did comply... Meanwhile I was super uncomforatable and got NO sleep my first night While I've work in hospitality for over 20 years I have NEVER encountered such noise in a dwelling that should offer a safe and salvation. You should inform your guess upon arrival that there is a loud event taking place and offer quieter accommodations. Not have employees that bluntly lie
The property is very attractive and well maintained.
The toll me everything included but when i go check out the change fir the coffee in the room the snacke 179 fir tha its a rio off
The first room was old and smiling bad Housekeeping Great job only needs to made sure when is a door do not disturb respect that otherwise excellent.
The staff after my complaint act and tranfer me to a better place I pay more but I was happy IRD excellent Hotel restaurant excellent Minibar staff very nice . From desk helpfully
A great place to stay and enjoy Bogota for a very competitve price
Oct 2021
The Dann Carlton Hotel in Bogota is a great place to spend a few days in Bogota. The breakfast and the hotel restaurant were good, the service friendly and quick. I loved the elegant indoor pool with a great view over parts of Bogota. (access was time and number limited due to Corona but I had no problem to fin my slot). The bed was very comfortable, the bathroom good. The hotel provides offers taxi services for guests for a fair price and you can even let the hotel taxi wait while you have dinner in a restaurant.
The breakfast was superb! What I liked about the whole Casa Dan experience is, that wherever the location of the property you went, it was clean and beautiful! Your eyes were treated to a calming/relaxing sense of well-being! I have stayed in many, many hotels in the course of my courting my fiancee in Bogota and even proposed in The Park 93, so it is a special area and the memories just get better and better since our new introduction to the Casa Dan, Thank you to all the wonderful people that made our stay so endearing! The staff was super friendly and my fiancee and I will be making that lovely hotel our 1st choice for all our visits!
Excellent location
May 2023
The timetable of the facilities: swimming pool, spa, At the end of the day, when the customers return to the hotel both the swimming pool and the Spa are closed The ideal timetable for closing for the facilities would be 9 pm
Fantastic experience.
Apr 2022
The bed was one of the best I've ever slept in a hotel in Colombia. Also, the staff was respectful and very hospitable. The ambiance was fantastic as well.
For my booking, it said that we were suppose to receive a room with Mountain View but it wasn't. It was okay because of our one year old needing peace and quiet.
olor a cigarrillo en la habitación
Overall a clean and comfortable stay.
Jan 2022
Staff efficient and helpful; there is a high level of security at the hotel (which felt a little uncomfortable for a UK traveller). Hotel very clean and well decorated. Our room and bathroom was spacious with good amenities. Wifi was very good as was breakfast choices.
We ordered coffee to our room as we were advised we could not take up a cup from breakfast....(only to later find coffee making facilities in the room - would have been good if we had been advised of this rather than paying for room service unnecessarily)
they were working in the next room, completely re building it so it was really noisy and the carpet of the aisle completely covered with working cardboard
The facilities are very difficult to access. The property requires appointments to utilize the pool, gym, spa etc. And the appointments are frequently filled.
Rooms need up grade curtains very durty
could have been almost perfect but the missed invoice jeopartized the experience.
Feb 2023
NO invoice given at check out . Expected to be sent by email, did not get any. Emails to HOtel did not get answr. SO I still don;t have the invoice. Ridiculous for a Business Hotel.
Wie viel kostet dieser hotel im Vergleich zu anderen in Bogota?

Der Durchschnittspreis für eine Anmietung in Bogota beträgt EUR 36 pro Nacht. Diese Miete liegt EUR 34 über dem Durchschnitt.
Ist das Parken in diesem hotel inbegriffen?

Ja, das Parken ist als Ausstattungsmerkmal bei Casa Dann Carlton Hotel & SPA aufgeführt. Für weitere Informationen empfehlen wir Ihnen, sich mit dem Anbieter der Unterkunft in Verbindung zu setzen, um zu erfahren, wo Sie parken können.
Gibt es in diesem hotel einen Pool?

Ja, bei Casa Dann Carlton Hotel & SPA steht ein Swimmingpool zur Verfügung. Genießen Sie das Wasser!
Ist Casa Dann Carlton Hotel & SPA haustierfreundlich?

Leider ist dieser hotel nicht haustierfreundlich. Versuchen Sie erneut zu suchen und filtern Sie nach "Haustiere erlaubt"
Welche Ausstattungsmerkmale sind bei Casa Dann Carlton Hotel & SPA verfügbar?

Wir haben 12 Ausstattungsmerkmale für diese Unterkunft gefunden. Dazu gehören pool, klimaanlage, küche/kochnische, internet/wlan und parkplatz.