Sea Star Lodge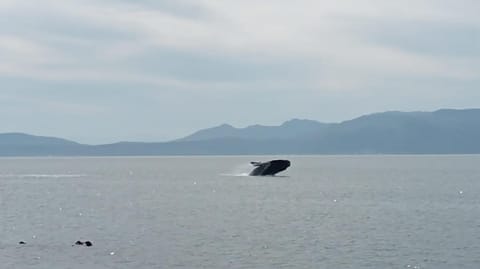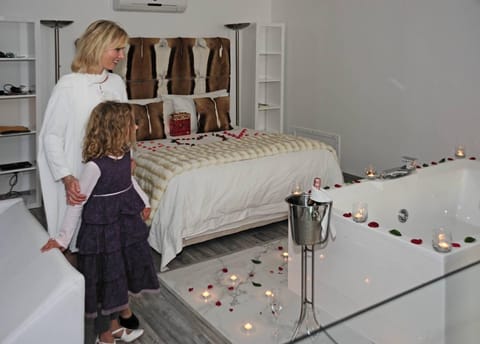 Hotel in Western Cape
Pool
Klimaanlage
Haustiere erlaubt
Befindlich in Western Cape, dieses attraktiv room in hotel für EUR 127 pro Nacht ist ein phantastisch Option für Ihr nächstes Reise. The 5-star Sea Star Lodge is situated directly at the Walker Bay overlooking the Atlantic coastline of Hermanus. The lodge features a modern and spacious design. The luxurious rooms are en-suite with spacious bedrooms and panoramic views of the...
Pool
Klimaanlage
Haustiere erlaubt
Küche/Kochnische
Internet/WLAN
Kamin
Rauchen erlaubt
Parkplatz
Waschmaschine
Balkon/Terrasse
Whirlpool/Spa
Fernseher
Strand/Ufer
Familienfreundlich
100 % verifizierte Bewertungen
4.4 / 5 (222 Bewertungen)
Fantastic breakaway from busy city life.
Aug 2021
We loved the friendlyness of the staff. The perfect view. Excellent breakfast. Lovely activities of our doggy. Smoking facilities on the balcony. Saw four whales.
We loved everything about the place, to the staff.
SEA STAR lodge anticlimax !
Mar 2022
We liked the area and where the lodge was situated and the coffee that was served. Blessed the manager was pleasant but this did not make up for the underwhelming experience we had.
The room we specifically booked had a 180degree panoramic sea view,instead we were placed in a room with a small window, without a sea view!!This was paramount to our booking here. We were placed in the terrace room,decor was unappealing,the placement of furniture in the small adjoining room was cluttered.Our son's room was very small and barely space to move in.The buffet breakfast was disappointing and not at all the delicious breakfast that was advertised in the pictures. Definitely false advertising here.It was meagre, the savory biscuits were old,the cheese was old,there was no variety of breads,pastries,croissants,muffins etc ,the fruit was sparse and just your basic bananas which was already discoloring,oranges,apples.and a few loose grapes ..very modest bordering on cheap.Nothing like what was advertised.When we requested extra cheese and mushrooms in our omelets the filling was also lacking.Our sons shower ran out of hot water ,our shower drainage was so poor that you ended up standing in your own dirty water. Following instructions to leave your used towels on the floor and it would be replaced with clean ones by the cleaning service ,we did,only to return to our rooms to find the same dirty towel had just been hung on the rail.Not very hygienic to say the least.There was a distasteful notice placed in the toilets for guest..indicating that the bed linen,towels,etc were not to be removed since it belonged to the lodge.Who steals bed linen at a resort???With regards to professionalism..this was an extremely distasteful notice for guest to read.Our stay was disappointing, our buffet breakfast lacked the 'buffet' and freshness we were anticipating.The price we paid did not deliver the experience we expected.Broad day light robbery!We have been to many BnB and hotels, lodges where breakfast was served from 4 to 5 star resorts where we paid less and received a much better experience.
Fabulous Dumisane is the best.
Jun 2021
We booked sea star logde bt we were taken to sea star cliff. And it was the best place to be at.The staff all of them friendly and full of love.thank you so much to them
View, breakfast and room were all what was promised
The outdated shower in a bath
Very nice hosts, good breakfast and good recommendations.
Sea Star is the best.
Apr 2021
The warmth and hospitality from hosts Blessed, Katy and their amazing staff. Nothing beats hands on hosts. They were visible and available 24-7.
We honestly can't complain.
phenominal,excellent
Jun 2021
the view was phenominal ,was a way to relax and forget about everything..the breakfast to very good and the room was huge with a big bath tub next to the bed
what was there not to like as everything went to plan ,sound of the ocean and quiteness of the location and surrounding areas was great..
1. On arrival, rang bell and was kept waiting really long, phoned number with no answer. Thanks to other guests who let us in 2. Owners were not at property so a staff member checked us in the wrong room. Just as we started settling in the owner came to inform us that we need to change rooms. While they were very nice about it and apologetic please make sure your staff are trained properly to avoid issues upon checking in 3. Finally in the correct room and what a disappointment, the room had a fishy smell, which we traced back to the fridge. Also new room was practically apart of the breakfast area. You enter into the morning buffet and tables. 4. Having to pay for bottled water. Even at 3 star accomodation bottled water is complimentary. Also consider adding fruit 5. Website information is false. Please ensure that your website is updated with current offerings. We were looking forward to a high tea 6. Expected certain level of privacy, but in the lodge we could hear all sounds from fellow guests. With rooms in buffet, lounge area guests should not be allowed to have kids running around after 8pm 7. Room: there was so much dampness covered up by paint, mould, no handle on window, TV that doesn't really work. No outside chairs on shared balcony immediately outside our room 8. It was raining evening but still warm so we wanted some fresh air and opened our sliding door slightly which we soon had to close due to rain entering room. Would be nice to have some kind of cover on balcony. Also the astroturf on balcony when wet became very slippery so after rain we could not step out onto the balcony 9. Communication: Before arriving we received an email asking for any special requests which we replied informing them we Muslim and asked if there is any food options for us which we have still not received any feedback on. 10. Breakfast: completely underrated. Served from 8am but items were still being added to the buffet table. Minimal options.
Great stay and great value for money, would definitely go back.
Jan 2022
The views from the room as well as from the dining area were spectacular. Staff was very friendly and always willing to help. The breakfast was also nice, quite a variety of breakfast items, because it was included in the price it saved us quite a bit of money as we just needed to sort out lunch and supper for our stay.
the view at sea is amazing. very sylish rooms and diner. Personnel was really friendly trying their utmost best to make sure you have a great stay
some small repairs required
Staff were great. Venue not what I expected, Not 5 Star.
May 2022
The staff were great, didn't end up going to breakfast so can't comment there, but they took care of us for our short stay and were easily reachable.
The room wasn't the same from what I saw on the pics - maybe I got the smallest/worst of the lot there. The bathroom had mold on the roof and in the shower, Mirror is old and you can see it flaking away at the edges. Hardly any space for clothes to be put away in a cupboard. Had a light out in the bathroom, heated towel rail didn't work. Wall has waterproofing issues and was bubbly. Blinds extremely heavy to open and close. There is a list of items like chips, drinks etc, but there was no bar fridge with any drinks, no chips or chocolates nor any milk for the tea and coffee provided. Water had to be paid for, which I wouldn't mind, but as a 5 star place, you would think a bottle would be given complimentary. Overall, other than the staff, I would not say this place was 5 star, and would be very hard to pass as a four star.
The staff were beyond amazing Rooms were large Beds were magic Breakfast and views beautiful
The staff were amazing and the view of the whales from the terrace was the highlight
No window covering for the bathroom at night. It's see through when the light is on
The size and contents of the room were absolutely perfect. The jacuzzi was an absolute delight. The breakfast was lovely but I think it can be improved with more variety because it was either you eat bacon or you don't, no other alternative.
The hot water wasn't sufficient, especially in the morning. It would be good for the business to invest in solar energy or a generator for loadshedding. It would also be nice if the bedding, towels and mats would be changed at least once.
The rooms were superb, clean, great views. Staff were exceptionally friendly. Very easy process to book and check in. Great breakfast & breakfast views! Well located.
Nothing. Everything was splendid!
The place was clean and I enjoyed the sauna. The view was also beautiful.
Not all the lights in the room were working. We were looking forward to taking a nice bath but the water was running out of the bath.
The manager, Blessed, was exceptionally attentative. He makes the venue 5 star.
We would return to Gansbaai, but definitely not to this hotel.
Mar 2022
The location of the hotel is nice, very near the beach and with a sea view from the terrace of the room. Very near the Walker Bay Nature Reserve.
We had the room on the upper floor with a roof terrace. The roof terrace (third floor) has no protection at all (railing/balustrade) and is dangerous. The view is nice though. There are two loungers (fixed into the ground, cannot be moved) on the roof terrace, but there is no table/chairs. The room has a double bed and another (double lounger). (We definitely would have preferred a table with chairs..). Internet was not working most of the time, the connection was so slow that it simply was impossible to use (pages would not load). The room was rather noisy, we could hear everything from the room nextdoor (playing loud videogames all evening) and there were a lot of mosquitos. The swimming pool is small and the space around the pool (always in the shade) will not fit more than 4 guests at the time. Breakfast was very meagre, the 'buffet' had very limited choice and very limited quantities of each item. There is a menu with warm options (eggs), but again, portions are small.
Worth every minute. We did not want to leave.
Jan 2023
The location is close to a shop and a few minutes drive to a "town center". The hosts are honestly the best part of the stay. Blessed and Kate are legends.
A whale of a time.
Oct 2022
The location and view from the room. The 5 star service and hospitality from Lucky and Kate. The lush towels and extra amenities in the room and bathroom. The delicious breakfast.
Over powering deco in room. Lack of space to put toiletries in the bathroom.
Beautiful stay in a beautiful place!
Apr 2022
The hosts were very welcoming and attentive (thank you Blessed and Katy)! The place was clean and neat and had beautiful views too. Breakfast was super with fresh fruit, cheeses, yogurts and fried goods. Will definitely stay here again.
The hosts we're absolutely incredible
Pool was not heated as advertised Sauna did not work Breakfast omelette was very mediocre albeit tasty
Had a great time, we'll come back!
Jan 2023
The hosts are fabulous! We felt very welcome from the minute we got there. There's a nice small pool area with ocean view. You can also see the ocean from the balcony attached to your room. Perfect to enjoy a glass of wine in the evening. The breakfast was nice too and we liked that there was Netflix on the TV. We went to a cafe and to see the caves nearby.
Maybe some more of a separation between the bathroom (toilet) and the rest of the room would be nice, but that's really the only thing we noticed.
Even my furbaby was treated like royalty
Dec 2022
The guesthouse managers , Blessed and Kate, were very accommodating of us with our little jack russel and went above and beyond to make us feel at home and to treat our doggy also like a guest.
Rooms are well equipped with views
No wifi reception in the room Insufficient space in room for the couch, would suggest a small table and chairs
Wie viel kostet dieser hotel im Vergleich zu anderen in Western Cape?

Der Durchschnittspreis für eine Anmietung in Western Cape beträgt EUR 71 pro Nacht. Diese Miete liegt EUR 56 über dem Durchschnitt.
Ist das Parken in diesem hotel inbegriffen?

Ja, das Parken ist als Ausstattungsmerkmal bei Sea Star Lodge aufgeführt. Für weitere Informationen empfehlen wir Ihnen, sich mit dem Anbieter der Unterkunft in Verbindung zu setzen, um zu erfahren, wo Sie parken können.
Gibt es in diesem hotel einen Pool?

Ja, bei Sea Star Lodge steht ein Swimmingpool zur Verfügung. Genießen Sie das Wasser!
Ist Sea Star Lodge haustierfreundlich?

Ja! Diese hotel ist haustierfreundlich. Für weitere Informationen empfehlen wir Ihnen, sich mit dem Buchungsanbieter in Verbindung zu setzen.
Welche Ausstattungsmerkmale sind bei Sea Star Lodge verfügbar?

Wir haben 14 Ausstattungsmerkmale für diese Unterkunft gefunden. Dazu gehören pool, klimaanlage, haustiere erlaubt, küche/kochnische und internet/wlan.