Sahaa Beach Resort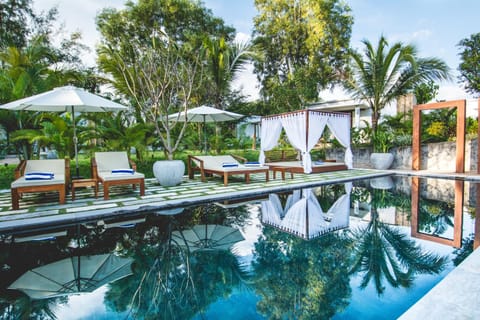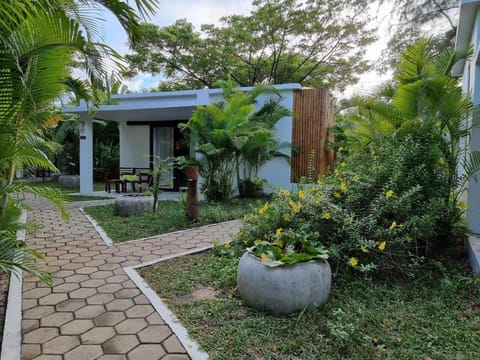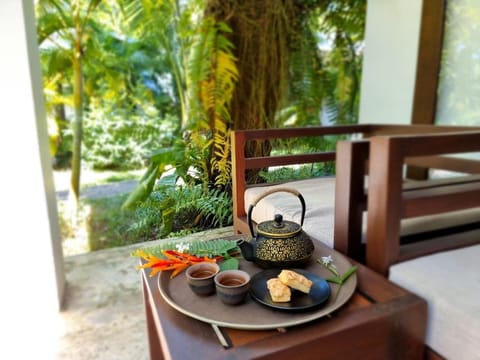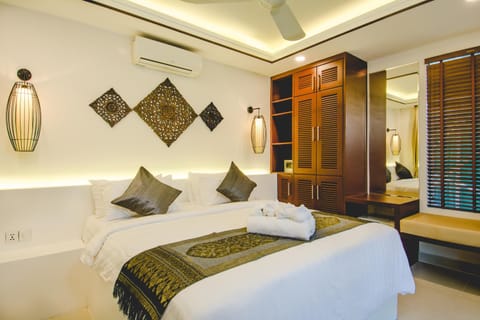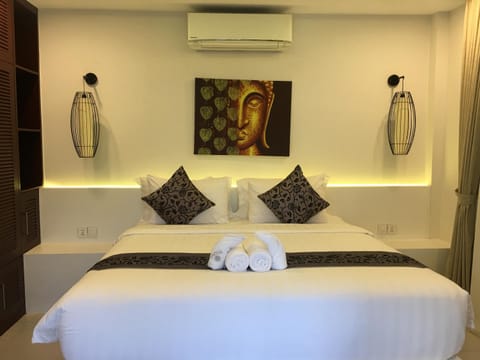 Hotel in Ream
Pool
Klimaanlage
Internet/WLAN
Eingebettet in Ream, dieses schön room in hotel für EUR 87 pro Nacht ist ein phantastisch Option für Ihr nächstes Reise. Das Sahaa Beach Resort liegt in Sihanoukville und bietet Bungalows mit Garten- oder Poolblick und kostenlosem WLAN. Die Unterkünfte verfügen über einen Außenpool, ein Restaurant mit einer 24-Stunden-Rezeption und kostenlose Parkplätze.
Pool
Klimaanlage
Internet/WLAN
Rauchen erlaubt
Parkplatz
Waschmaschine
Balkon/Terrasse
Garten
Familienfreundlich
100 % verifizierte Bewertungen
3.7 / 5 (48 Bewertungen)
Lovely hotel staff make the visit so pleasant
Feb 2023
Wonderful staff, so helpful (Sokea and Jamie) Very nice room, very comfortable bed Good road into town, Sokea super helpful with transport
A little noise at night (bass) from a few blocks away, not bad
Well positioned away from big noises, right in front of the sea. Ambiance is very nice and staff are smiling which is a good sign
Bathroom is full of mosquitos that are entering the room as soon as you open the sliding doors. Also shower head and telephone shower switch is not working well amd despite requesting to fix it , it made impossible for me to have a proper shower..still is a minor fault and GM has been very nice in trying to arrange everything. If that wouldn't have happened my judgement would have been far worse
Very nice room, comfortable bed, great and helpful staff. Much better for a slightly lower price than a similar accomodation nearby. They offered me late check-out free of charge. Great pool area and restaurant. Highly reccomended!
The beach is not very clean but there are just a few people, not as crowded as beaches closer to the city. The pool had some leaves in it but they cleaned it as soon as they saw me.
The swimming pool and the room were nice
We ordered a taxi to bring us to the airport and the taxi was 30mins late! The roads to get to sihanoukville Airport are terrible and we were very nervous because we could miss the flight. I think 30mins delay when we asked for this service the day before is unacceptable.
Comfortable Stay in Sihanoukville
Apr 2022
The staff at the resort are very friendly and make you feel very welcome. Having the private pool villa was a big bonus as you could take a dip at any time.
The rooms could do with an update they are starting to be a little shabby. House keeping didn't come around a couple of times and I felt that I had to ask for cleaning of room to be done which seemed to detract from the experience.
A gem in the beach made special by the staff and the room.
Jan 2022
The resorts location on the beach but far enough out if town to be really relaxing. The rooms are really good.
The drive back to Phnom Penh. Hopefully the freeway will be finished soon.
The resort itself is really beautiful Purchased the private pool suite, very clean pool, with jets to replicate hot tub, definitely worth the extra money and would recommend The staff were very helpful and the locals incredibly friendly with one restaurant in particular being our favourite Chez Paou (recommend the pizza - best I've ever had)
There are lots of minor things that could do with touching up and could be done very easily e.g dirty sun loungers, adjoining room door kept permanently locking every time we closed it Open roof bathroom - not convenient constantly opening and closing the doors because of mosquitos and frogs in bathroom Shame about the location because you can tell this used to be a beautiful area. Taken over by the Chinese so the beach is full of plastic and debris as well as the roads being destroyed. If you do go to Sihanoukville I would recommend this hotel, stay out of the town centre because it's full of construction.
The location is good with a sea view from across the street. The staff is friendly.
The water pressure in the bathroom is not strong & the shower head doesn't work properly. Not enough toilet papers. A lot of mosquitoes. The room is not properly cleaned as well. The breakfast is too basic & the menu should be upgraded.
The hotel it's really nice!
All the surroundings. It's all destroy buy chinese "developers "
Good to sleep one night
Feb 2020
The hotel is beautiful and great for sleeping before airport. All the surrounding area is under construction but so is the entire city. Also the workers talked all night, which is not the hotel's fault but if you can ask a room away from the road. The rooms are really impressive and so is the bathroom. Costs 25usd to the airport and we took 30min at 5am. From the ferry we negotiated 7 usd with a tuk tuk driver.
We seriously hated the service but would come back if necessary to sleep in Sihanoukville a few hours. The food took so long that we almost quit. Spring rolls took 50 min and the main course 1h30. All guests were starving and looking constantly to the kitchen waiting for their order. Also, we ordered pad thai which was regular pasta with chicken. When asked about vegetables staff just shrunk her shoulders and said "we do it this way". Lastly, upon arrival we were asked if wanted breakfast in the box. We didn't even ask, the front desk staff voluntarily asked us. We said yes since we had an early flight. However, at 5 am there was nothing there nor did the staff (different person) knew about it. We were so sleepy we didn't even complained but still would have been nice.
Nice, easy, relaxing beach location
Nov 2021
Really great hotel, my favorite so far in Cambodia! The lobby, restaurants, bar and pool areas were nice and the overall atmosphere was very calming and enjoyable. In addition the location was literally across the street from the beach. Some people complain the rooms were a bit small, but i thought they were fine. and they were very clean and comfortable. If you're looking for a a relaxing beach get away, I would highly recommend.
Honestly nothing. The food at the restaurant wasn't anything fabulous, but still relatively good.
not worth the asking price imho. pappa pippo better.
Feb 2023
staff not helpful. bar/restaurant close early. WiFi not working.
Beautiful and peaceful resort, excellent room quality.
Nov 2019
my stay at Sahaa was very nice! the staff was lovely, the room with private pool was very enjoyable and relaxing and the food very good and location right in front of the beach perfect!
- Manager was very helpful (booked us our bus tickets) - Our room with private pool was awesome!!! - Own restaurant with very tasty food and the prices are fair! - Clean and big rooms!
- sometimes the staff could give a little bit more attention to the guests (specially when there are just a few during rainseason)! As guests in a 4-star hotel it would be nice if a staff member could ask us if we want to have another beer/cocktail during dinner and not to hide ;) - location of the hotel is (at the moment) not the best. China is take over the city and there are construction sites everywhere. No restaurants nearby. The street and the beach infront of the hotel are in very bad conditions. (maybe in a few months ita getting better)
It was a tranquil oasis in an area that is about to be ruined by Chinese mass tourism with high rise hotels being built all around.
The surrounding area was very run down with lots of construction going on and the beach opposite was dirty. 100 metres away the beach improved
Is peaceful, and staff was welcoming on arrival..
The Hotel is open only for rooms, breakfast is ordered from outside and it takes 45 minutes to be served...it cannot be ordered previously, only as from 7.00 am, moreover only one item is allowed, so if you want eggs and toast with jam you will have to pay extra, quality is appalling, I have left my breakfast amd went somewhere else to have it. No phone in the room so if you need anything u need to use your own...I understand is Covid time, but there is a limit, if you cannot provide good service you might as well close.
Sahaa Beach Resort made us feel in an oasis inside Sihanoukville.
Dec 2022
Everything was very good, but the employees were just fantastic, especially Sokea, who was amazing: nice and very, very helpful. Also the manager was very nice and helpful. Sahaa Beach Resort made us feel in an oasis inside Sihanoukville. Thank you for everything!
Great Resort - Pity that Otres is being destroyed
May 2019
Breakfast is nice, Staff are very helpful and the resort is very nice. Rooms have good A/C and no issues at all with them. Sahaa Beach Resort is a fantastic resort with a good pool area and bar as well for if you just want to hang around the resort.
Unfortunately with Chinese investment Otres beach has become the same as the rest of Sihanoukville. Construction everywhere, rubbish litters the whole area and because of that it has become a destination that no longer has the charm it once did. After coming here for the first time 2 years ago and then recently in December, the destruction of this beautiful little area has been a real shame. All of the beach front businesses are struggling to the point where they don't have enough customers to run their business properly and there is no night life on the beach whatsoever. Otres Village is a mess with everything being ripped down for high rise apartments / hotels. The islands around the area are still extremely nice with our visits to Koh Rong and Koh Ta Kiev being exactly what I believe most are looking for in their beach stay (Sun, drinks, nightlife, beach bbq's and people!)
Thank U-Bong!🙏🏽🙏🏽
Apr 2022
Bong(Marc)! The manager at the facility was a great asset. He helped make our stay very pleasant. Through his efforts we were able to give my future bride the engagement party of her dreams. I am not sure the experience would have been the same without him.
There needs to be an iron and an ironing board in the room.. Also there was not a telephone in the room so I had to contact the front desk from my cell.
Wie viel kostet dieser hotel im Vergleich zu anderen in Ream?

Der Durchschnittspreis für eine Anmietung in Ream beträgt EUR 38 pro Nacht. Diese Miete liegt EUR 49 über dem Durchschnitt.
Ist das Parken in diesem hotel inbegriffen?

Ja, das Parken ist als Ausstattungsmerkmal bei Sahaa Beach Resort aufgeführt. Für weitere Informationen empfehlen wir Ihnen, sich mit dem Anbieter der Unterkunft in Verbindung zu setzen, um zu erfahren, wo Sie parken können.
Gibt es in diesem hotel einen Pool?

Ja, bei Sahaa Beach Resort steht ein Swimmingpool zur Verfügung. Genießen Sie das Wasser!
Ist Sahaa Beach Resort haustierfreundlich?

Leider ist dieser hotel nicht haustierfreundlich. Versuchen Sie erneut zu suchen und filtern Sie nach "Haustiere erlaubt"
Welche Ausstattungsmerkmale sind bei Sahaa Beach Resort verfügbar?

Wir haben 9 Ausstattungsmerkmale für diese Unterkunft gefunden. Dazu gehören pool, klimaanlage, internet/wlan, rauchen erlaubt und parkplatz.