Drostdy Hotel by NEWMARK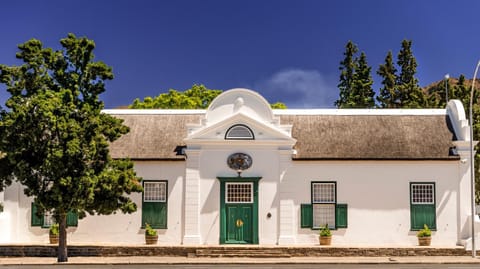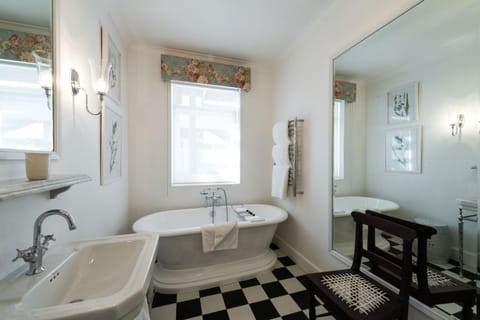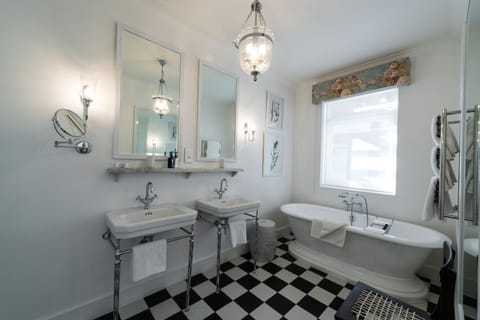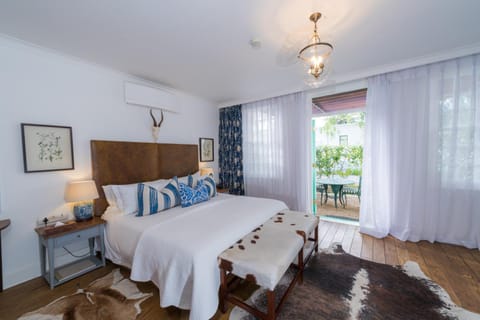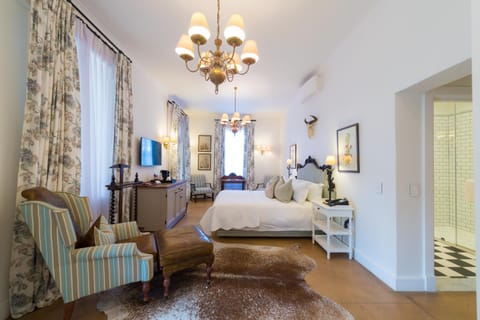 Hotel in Eastern Cape
Pool
Klimaanlage
Haustiere erlaubt
Eingebettet in Eastern Cape, dieses attraktiv room in hotel für EUR 56 pro Nacht ist ein großartig Option für Ihr nächstes Reise. Das Drostdy Hotel empfängt Sie in der schönen Stadt Graaff-Reinet mit ihren über 220 Kulturstätten. Es verfügt über einen Außenpool, einen Wellnessbereich und ein hoteleigenes Restaurant.
Pool
Klimaanlage
Haustiere erlaubt
Internet/WLAN
Parkplatz
Waschmaschine
Balkon/Terrasse
Whirlpool/Spa
Fernseher
Rollstuhlgerecht
Garten
Familienfreundlich
100 % verifizierte Bewertungen
4.5 / 5 (2'864 Bewertungen)
A wonderful respite to beak a long drive.
Aug 2021
Your beds are exceptional. Breakfast excellent
Great stay!!! Recommended !!
Sep 2021
We were accommodated on the price and date faux pass on our part and that was really very thoughtful and kind. It was sorted without my hesitation. The room was comfortable and clean and room service was excellent.
Nothing of significance . A few things here and there but really just wear and tear. We did encounter a rather bad smell from the pool area?
Graaff-Reinet gem
Aug 2022
We stayed here about 5 years ago and decided that we will treat ourselves to a 3 night stay this time. We love the location and the staff were super friendly. We has dinner at the restaurant twice and the food was amazing. The pork belly was the best ever as well as the chicken pie. We loved our waitress Maria. She is the best. We also tried the spa and it was lovely. Africology products smell divine. The ladies were very professional and we had a great time. Our room was very clean and we slept like babies. No noise at all and we were very close to the entrance gate, restaurant and reception.
We could not take a bath, due to water restrictions (no problem), but the fireplace and the underfloor heating in the bathroom also did not work. The TV also switched off at random times. We still love this property and we have fond memories of 5 years ago when everything was 110%. We will definitely come back, and by that time hopefully everything will be in working order.
We enjoyed the on-site restaurant, had supper and breakfast and it was very good. The room is spacious, clean and well appointed.
The air-conditioner made a noise so we didn't use it and one of the lights in the bathroom next to the mirror was not working, so I think closer maintenance checks are needed.
Great Hotel. Just 2 things letting it down - lady at reception and pool area.
Mar 2022
Was given 2 mattresses for my kids. Room service was great. Restaurant staff were great. Breakfast was excellent.
I arrived at the hotel without a booking. Lady at Reception said there was no availability. I went back to my vehicle and managed to book a room on Booking.com Both pools at the hotel were cloudy and not really clean. Kids didn't feel like swimming.
We loved our stay. Everything was fantastic!
Mar 2023
waitress at dinner was amazing. Food amazing. Basically everything was just breathtaking!!! Loved the decor, the setting and the staff were so efficient and so friendly. The facilities were also fantastic.
Amazing gem of a hotel!!
Jul 2021
Very comfortable and at a perfect location.
it was comfortable and authentic
Mar 2022
very authentic yet modern facilities
the menu on restaurant could be better
Karoo hospitality at its best.
Aug 2022
the staff were so friendly and willing to help us make plans. the make our plans. the food was very good. bar was cozy. rooms and gardens beautiful. the manager Pieter Arendse and his team gave us a brilliant final event dinner in art gallery.
check in problem was disappointing but quickly resolved with a call to Cape Town. this was the only hiccough in the whole experience.
An oasis after a long day on the road.
Mar 2023
The setting is beautiful the room are spotless, fabulously comfortable and the staff are helpful and friendly. I really enjoy staying here.
Not crazy about the idea that some dog owners don't clean up after their pets.
Will no doubt return
Aug 2022
The room.....the comfort was outstanding together with the period type furnishings and the staff were excellent.
......the dining experience was "fair" insofar as the food was concerned although the service was excellent and attentive. However the food simply did not live up to the price,in my opinion. Perhaps a slightly better appreciation of the quality/quantity/price, especially for local folks paying in local currency might be in order?
FANTASTIC WONDERFUL
Jan 2023
The rooms were great as always, dinner was exceptional - best we had the holiday. Breakfast was also good. Staff was friendly and helpful. Beautiful well looked after boutique hotel.
Space to put your suitcases/maybe two stands/room
It was a beautiful hotel and a lovely location. I would definitely stay there again
Apr 2022
The room and service were awesome. The staff are very friendly and helpful
The water in the shower was cold. There was a plague of locusts which although not the fault of the hotel they tried their utmost to control. They had people walking around with leaf blowers trying to chase them away.
the restaurant was the saviour. Room was tidy and well decorated. beautiful gardens. lovely and friendly staff that work at the restaurant. quiet surroundings.
The shower in our room wasn't working to which only after my mom had to request someone to come and fix it was it alright. for a 5 star hotel this isn't the standard that should be held. The basin taps in my opinion could be cleaned better. I booked in advance and asked reception if I needed to book in advance as well for the Massages. They said no you need to inquire at front desk at check in. To my dismay, they were fully booked. Rather communicate to your client that they need to book in advance instead of traveling so far for disappointment.
I can without reserve recommend this facility: clean room, good food and friendly staff.
Mar 2022
The reception on arrival was super friendly. Our room was some distance from the parking, but the staff helped us in no time. We were also shown how to use the wifi, TV ect. The pool was clean and towels put down for guest use.
I only had a day booking and therefore cannot comment objectively, but for the one day I honestly cannot complain about cleanliness, service or food. Everything was above standard. Guests are not allowed to use the bath due to water restrictions, but this is totally acceptable given the circumstances.
beautiful and kind staff
Oct 2022
the property was absolutely beautiful, would love to have spent more time there
The interior decoration, gardens and complimentary continental breakfast board.
The room 1705 was very small for 2 people, without a second chair. Supper was not good. Lamb chops were far from tender.
The Hotel is stylish with old warm charm..Stunning. The food was excellent and staff super Friendly. Will definitely book again
the hotel is clean and helpful
room service needs to be more on time, also fences for the dogs outside rooms would be great
The hotel has been beautifully renovated and the decor is just gorgeous.
Very nice hotel in the Karoo!
Jan 2021
The hotel and grounds is beautiful and the restaurant food is delicious!
Service at meal times was very slow and at breakfast we waited almost an hour for our food to be served. Some staff members seemed indifferent.
Luxury, splendor and comfort
Jan 2022
The food was excellent. the service and staff were fantastic. the room was spacious and extremely comfortable. the gardens well kept and more than one swimming pool available.
Water crisis. Could not take a bath due the the drought. The spa was fully booked, so could not make use of it.
the facilities are clean and beautifully equipped
I asked for dinner to be booked with something special .I was returning as it was so good last time but our dinner wasn't booked and when I said it was my husbands birthday nothing .the dinner was not as good as last time and something has changed .not sure what it is .
Worth the stop over but not up to it's usual standard.
Oct 2021
The Drodsty is a beautiful hotel, it is great value for money and I love the history of the building and town. The rooms and gardens are lovely.
I have stayed at the Drodsty a few times because it is such a stunning place! This time around I found that the room had some water damage, flickering light, and the staff did not seem warm and welcoming. The restaurant's food (dinner) was also not up to the 5 star standard of the hotel.
Our shower door seal.was broken so you couldn't close the door properly otherwise you battled to open it!
Pretty pretty good
Aug 2022
The beds were nice, the place was clean, the wifi was good enough and the breakfast was good. Free parking What else do you need? XD
Iffy parking system which made checkout only the smallest of inconvenience
Staff ..so friendly Room beautiful Breakfast delicious.
Scotches stretch is a beautiful avenue with the coloured shutters and doors. Really enjoyed our stay. Had a lovely breakfast and dinner in the restaurant. Next time ill also make a trip to the spa
The restaurant staff is absolutely clueless when it comes to service. They look and walk past you as if you do not exist. Had to stand up twice to go and look for someone to serve us . We stayed there for 3 nights but rather went to town on the 3rd morning for breakfast.
Overall a fabulous hotel and we will be back.
May 2022
The breakfast staff were disorganised and breakfast took very long to be served. Our breakfast was lukewarm when it arrived.
Staff lukewarm / bland Lot of insects in room
Showers did not work as they should. Room service was slow.
All excellent, except service of waiters
Apr 2022
Service not up to standard, waiters need training
More light dinner options and better value prices for casual dining
Wie viel kostet dieser hotel im Vergleich zu anderen in Eastern Cape?

Der Durchschnittspreis für eine Anmietung in Eastern Cape beträgt EUR 55 pro Nacht. Diese Miete liegt EUR 1 über dem Durchschnitt.
Ist das Parken in diesem hotel inbegriffen?

Ja, das Parken ist als Ausstattungsmerkmal bei Drostdy Hotel by NEWMARK aufgeführt. Für weitere Informationen empfehlen wir Ihnen, sich mit dem Anbieter der Unterkunft in Verbindung zu setzen, um zu erfahren, wo Sie parken können.
Gibt es in diesem hotel einen Pool?

Ja, bei Drostdy Hotel by NEWMARK steht ein Swimmingpool zur Verfügung. Genießen Sie das Wasser!
Ist Drostdy Hotel by NEWMARK haustierfreundlich?

Ja! Diese hotel ist haustierfreundlich. Für weitere Informationen empfehlen wir Ihnen, sich mit dem Buchungsanbieter in Verbindung zu setzen.
Welche Ausstattungsmerkmale sind bei Drostdy Hotel by NEWMARK verfügbar?

Wir haben 12 Ausstattungsmerkmale für diese Unterkunft gefunden. Dazu gehören pool, klimaanlage, haustiere erlaubt, internet/wlan und parkplatz.