Renaissance Lucknow Hotel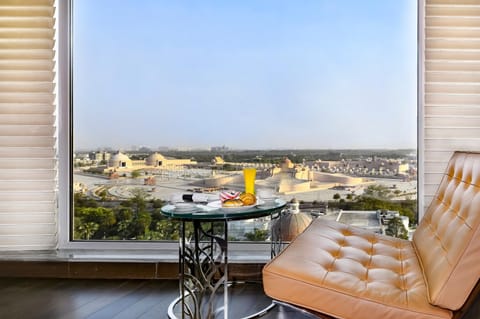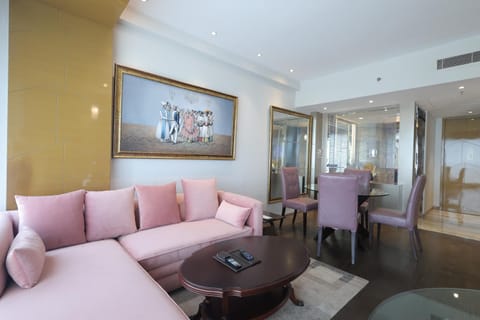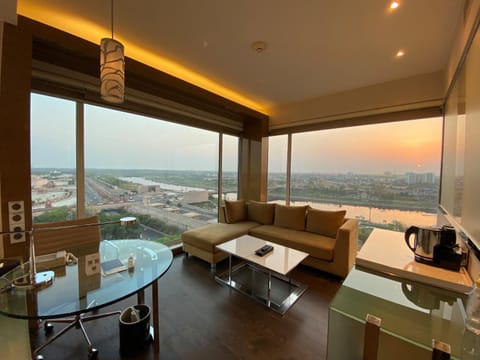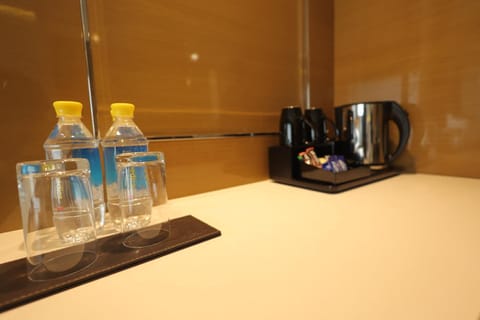 Hotel in Lucknow
Pool
Klimaanlage
Küche/Kochnische
Eingebettet in Lucknow, dieses schön room in hotel für EUR 65 pro Nacht ist ein großartig Option für Ihr nächstes Reise. Das Hotel liegt in der Innenstadt von Gomti Nagar und bietet einfachen Zugang zu Geschäftszentren, Regierungsbüros sowie beliebte Touristenattraktionen wie den Ambedkar Park, Bara Imambara, Chota Imambara und Rumi Darwaza.
Pool
Klimaanlage
Küche/Kochnische
Internet/WLAN
Rauchen erlaubt
Parkplatz
Waschmaschine
Balkon/Terrasse
Fernseher
Rollstuhlgerecht
Fitnessraum/Fitnessstudio
Garten
Familienfreundlich
100 % verifizierte Bewertungen
4.1 / 5 (368 Bewertungen)
Worst hotel stay in Lucknow in my opinion.
Jul 2021
Worst hotel and unfair staff, these guys cut money from my debit card without my notice on pretences to just keep the card for safekeeping. The staff was discourteous and unwelcoming and had a rude tone to them. Would suggest better hotels at better prices than this place in Lucknow any day.
Staff, unfair means and unresonable charges.
Views of the river from the room and sunset is fabulous. Also the monuments seen from room too. We stayed in 801. I am sure rooms directly above will have better views Roof top restaurant by poolside had excellent service and ambience. Thanks to few bad reviews, maybe 😉. Room with glass walls good. Don't take mall side rooms. Not great views from there. River and memorials views. Breakfast is fabulous. Staff very polite and helpful.
Television in centre of the room is obstructive and makes the room look smaller than it actually is. It should have been on the side or retractable. Roof top restaurant food is average quality compared to the breakfast quality and over all experience. Top category rooms on right side have mall construction next to it making the glass walls in that side useless.
Not satisfactory
Jun 2021
Service Staff AC wasn't working
View from the hotel room is excellent. The location of hotel is excellent and meet all the expectations of traveller and very good connectivity. The food is very good with excellent service.
Room size is little bit small but location is good. The lunch , dinner package should also have beverages.
not worth the money
May 2022
delayed services.. staff not attentive
It was a decent stay.
Feb 2022
The breakfast was had in the room. The food quality was average
The taste and presentation could have been much better
The breakfast area has a lovely view and the spread is very good too. Very attentive staff. The sky bar is a great setting with the pool and superb night view. The buffet dinner was sumptuous and tasty. All the staff were highly attentive and supportive especially Mr Yogesh and Mr Choudhury to name a few.
Evening room clean up would be great. Inspite of leaving the clean room sign on, it was missed.
Staff is very polite and helpful. Food is too good.
thanx i love u so mach my mam she was so happy
Feb 2022
ammm smell for cleaning who cleans room
Great views but lacks in several areas.
Aug 2022
So, the hotel is pretty amazing and has amazing views from the room. I would like to mention one person (I call him 'dude') from the staff. 'Almaz' We met him at the breakfast, he was serving us. He is one of the best and charming person I've ever met. He was very polite and knows how and what to serve. I'll recommend his name and he deserves a promotion. Not even us, all the other customers were very happy with him.
So, I paid 30 grand for 2 nights and on the last night of our trip, I ordered food from the hotel. The bill amount was around Rs 2000. The guy came with our food(which was not tasty at all) and he asked for a payment first. I told him to put this on my room tab, but he denied and he told me that this is their policy (Asking their customers to pay first) because I booked the rooms through booking.com and this is their 3rd party platform. I mean this is completely illogical and beyond me. If this hotel believes that some platforms are 3rd party and they have some specific terms of it which one way or another creating a disappointment in their customer then why in the hell they are taking the booking from 3rd party. I mean, this hotel thought that I'd run away without paying just 2000 rs? They insulted me and I don't buy that. I've been travelling from past 15 years and been to many 5 star hotels. I've never seen this idiotic term and condition anywhere. Coming to the food, it was horrible. So, I'm from Delhi and I've tried many tasty chicken tikkas. But I ask this question from you (Who is reading this comment), have you even seen a wet Chicken Tikka. As if it is soaked with water and when I lift one piece of the chicken the 'masala' of it was dripping like oil. However, the chicken was soft but overall the dish was horrible. Ohh and how can I forget about 'BIRYANI'. If you are in Lucknow, your expectations about 'Biryani' automatically rises. But they literally disappointed me. The rice has no spices in it. The chicken was a DRY RUBBER. There was nothing to be called Biryani in that dish. Even I can make a better biryani then that and I've never made it in my entire life.
Restaurant staff were fantastic, especially almaz and harinder. They were very courteous and looked after us well. Special mention subhash in the house keeping was amazing and very hard working. Well done.
Pool wasn't much of use and privacy, there were guests who went into the pool fully clothes on, staff need to tell them about pool etiquette.
Front desk staff was worst
Aug 2021
Restaurant staff was good n polite
Very poor service in all areas - housekeeping, room service, admin, parking etc. Does not come even close to brand marriot standards. Additionally, my card was charged without my permission/discussion, despite the fact that i was in my room. No attempt was made to inform me It's as if the staff avoids talking/communicating with guests. Staff also expects a 75 year old patient to come down to the reception, if the guest is facing issue with room key.
معاملة نصب واحتيال
May 2022
Unfortunately, there is no credibility. I gave them a deposit of 3,000 Saudi riyals, including 60,000 rupees, until I brought them the currency. They took an amount and it was calculated at 45,000 rupees, and so they took 15,000 rupees without right. We tried with them to no avail.
Poor reservation and front office coordination
Nov 2021
They kept us waiting for 30 minutes and could not find our reservation despite reconfirmation and advance payment.
The staff is literally uncooperative and rude
The response of 100 % Cancellation charges inspite genuine reasons
lots of noise at night right upto 2 at night
did not cancel my second day booking, though it was to be cancelled anytime
Wie viel kostet dieser hotel im Vergleich zu anderen in Lucknow?

Der Durchschnittspreis für eine Anmietung in Lucknow beträgt EUR 36 pro Nacht. Diese Miete liegt EUR 29 über dem Durchschnitt.
Ist das Parken in diesem hotel inbegriffen?

Ja, das Parken ist als Ausstattungsmerkmal bei Renaissance Lucknow Hotel aufgeführt. Für weitere Informationen empfehlen wir Ihnen, sich mit dem Anbieter der Unterkunft in Verbindung zu setzen, um zu erfahren, wo Sie parken können.
Gibt es in diesem hotel einen Pool?

Ja, bei Renaissance Lucknow Hotel steht ein Swimmingpool zur Verfügung. Genießen Sie das Wasser!
Ist Renaissance Lucknow Hotel haustierfreundlich?

Leider ist dieser hotel nicht haustierfreundlich. Versuchen Sie erneut zu suchen und filtern Sie nach "Haustiere erlaubt"
Welche Ausstattungsmerkmale sind bei Renaissance Lucknow Hotel verfügbar?

Wir haben 13 Ausstattungsmerkmale für diese Unterkunft gefunden. Dazu gehören pool, klimaanlage, küche/kochnische, internet/wlan und rauchen erlaubt.