Summit Hermon Hotel & Spa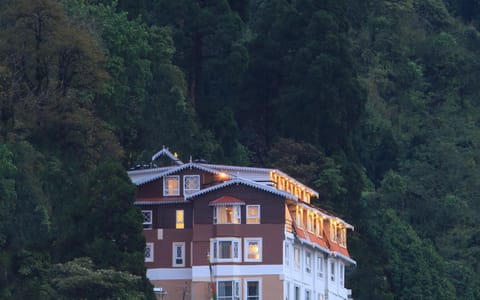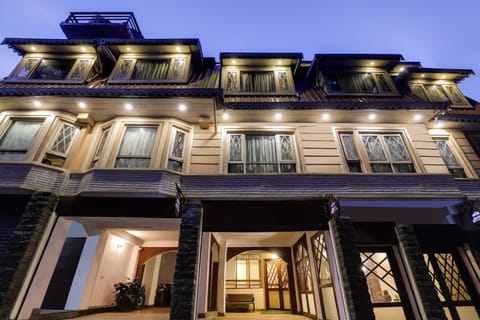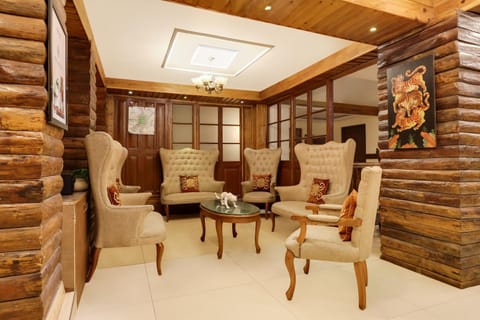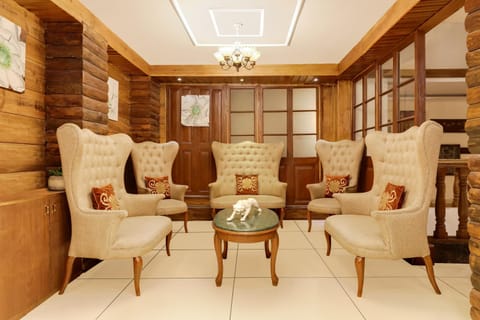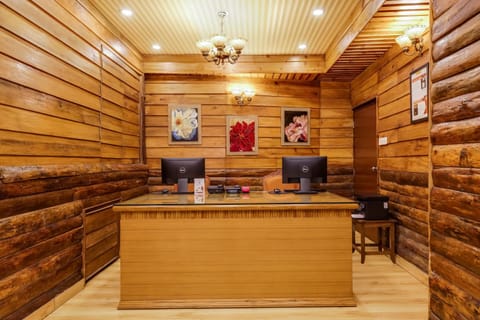 Hotel in Darjeeling
Internet/WLAN
Rauchen erlaubt
Parkplatz
Eingebettet in Darjeeling, dieses charmant room in hotel für EUR 44 pro Nacht ist ein phantastisch Option für Ihr nächstes Urlaub. Das Summit Hermon Hotel & Spa in Darjeeling liegt 10 km vom Tiger Hill entfernt und bietet Unterkünfte mit einer Gemeinschaftslounge, kostenfreien Privatparkplätzen und einem Restaurant.
Internet/WLAN
Rauchen erlaubt
Parkplatz
Waschmaschine
Balkon/Terrasse
Whirlpool/Spa
Fernseher
Rollstuhlgerecht
Familienfreundlich
100 % verifizierte Bewertungen
3.5 / 5

"Durchschnitt"

(142 Bewertungen)
A lot of room for improvement. Try to avoid.
Nov 2021
Wifi. Reshma at the front desk tried her best to make our stay as comfortable as possible.
For a traveller who is not too finicky there were many red flags here. 1. Almost no Covid protocol was maintained in the hotel. 2. Rooms are very small, and rooms of same price range/category were quite different in terms of size and facility. Also, the photos are deceptive possibly captured with a wide angle lens. 3. Cockroaches in the room. 4. Why would the rack inside the shower cubicle be broken? The hotel should mend it before renting out the room. This is both tacky and inconvenient. 5. On most days the restaurant staff would insist that we order our dinner by 8pm because it was festival time and people needed to go home. But the hospitality industry runs differently during festivals I would guess. People go on holidays and rent hotels during festivals. Also, it does not hurt to smile and nod at your guests to make them feel welcome. 6. The chef does not enjoy cooking it seems. Greasy and oily food, and rather poor cooking skills. The family preferred just dal and rice on most days just to avoid the grease. 7. The hotel would not give two key cards for two guests in a room. Thus guests in a room cannot move independently. The reception staff said they would open the door if necessary. What if one guest comes back at 2 am? The reception closes around 10pm. There was no answer to this query! All in all, there is a LOT of room for improvement. As a seasoned traveller I say this objectively without any malice. It was not a nice stay.
When I reach I saw that my booking was cancelled.
We liked the hospitality of Ms Kavita who was serving in the dining hall.
Bathroom , where the stool to sit was very low and being senior citizens requested to provide higher stool but they refused it. There was no support to get up from the stool after taking bath.
not pleasant . ok ok
Dec 2021
we booked with terrace family suite, from terrace view of mountains were awesome and that's the only best part about this property.
room facilities were not adequate with missing heater in another bed, toilet stinks and stuff were not welcoming . sometime bit rude and doesn't care about guest .
Was clean and staff were good
Overall great experience
Mar 2021
Very nice people and understanding our needs and made us comfortable
Great place to stay.
Sep 2021
The way they greet us with Special Darjeeling Tea. It was awesome. Very cooperative staffs. Always helpful. Very nice hotel with a very beautiful mountain view room. Very happy to stay there. Super satisfied. Must recommend for everyone.
Nothing like that atleast for this time. I'm going to explain this in my positive point.
The staff at the restaurant.
Hotel staff were really good but some services not in this hotel and they show available here.
Apr 2022
Their behaviour and room quality
There was no towel in the bathroom and finally when I ask them . They give me bad quality towel. They should change the towel. It's has enough age to change.
we enjoyed very much,lovely stay.
Apr 2022
The food was good.Service great. People friendly and helpful. Reception 🤗👍💛. View from the room lovely. We were able to park the car at the hotel.
Bedlamps too bright. Toilet leaked a little bit. Photo matching the offer on booking.com doesn't match the room you get.Hotel management upgraded for free according to our wishes which was very kind.
The food and hospitality was Excellent
There are some issues in washroom
The ambience was pleasant, staff was good and friendly.
Need an exhaust fan in the bathrooms
staff is good....cooperative
Far from mall road.....no toiletries available in bathroom even towels was not placed in bathroom
Staff and live music at the restaurant
Missing hospitality. Got greeted with the question why we didn't answer the phone earlier and told about an upgrade which was the actual room category we had booked. Moldy bathroom, very noisy (bells and phone ringing), stained bedsheets and towels, no proper housekeeping.
Room, restaurant, staff behaviour, food, view from window
Bathroom is not airy. Bad smell spills into room often.
Overall not worth 4 star rating. Food was very good.
May 2022
Room on 2nd day was good. Food quality was good.
Room on 1st day was very bad.
Room access should be easy to everyone who need not use stairs only. Not recommended for senior citizens.
Room was not good. Bathroom fittings are not fully working.stair case was not good. Even access to the room was through stairs only.Lift access was only upto one floor below. Restaurant in basement not accessible through lift and have to use stairs only. Not at all recommendable for people 50 + Age. We faced lots of problem.
Avoid at any cost.
May 2022
This hotel is not a four star hotel,At the most,it's a 2 star hotel. Reception staff are very rude and they talk like government officials. They always try to prove customers that they are not at fault(even when you try to ask something).Never seen such kind of arrogant behaviour.They kept us waiting and informing that check in time is 2pm.We reached there at 1:30pm so we thought to have lunch first. After lunch,around 3pm we checked in to find not a single towel in bathrooms, no toiletries and on top of that receptionist was asking me what extra we need?Really!Not even providing basic things and asking for extra??,Bed was not clean.Bedsheet had stains and seemed that they didn't change bedsheet.They just made the bed and room was ready.Family suite attic room is cramped and with no ventilation. Bathroom doesn't even has a door and indian railway's toilet has more space.Bed in room are in such position that you are bound to get hurt by attic.View is good from a small size window.Food is average and they use oil very lavishly.We paid 10,000 for each day and regret it later so much.Pl avoid this hotel. Don't get confused by the reviews.
The room was quite small , but overall it was good
There should be complimentary drops to Mall.
The hotel rooms we booked and the information on booking.com regarding the room size and photos all were manipulated. We booked room close to 300 sq.feet and the room provided was not even 150 sq. feet with same price. Reception manager literally wasted 1 hour during the check in process. Service is very slow. Also didn't give us room with view. Staff is clueless about tariffs and amenities also were not great
The hotel room had dirty laundry, no hot water....which was brought in a bucket when we insisted .....no toilet paper and the photographs on the website were absolutely misleading. We were very disappointed. We kept getting told that the hotel had just reopened which didn't make sense because in which case guests should not have been admitted till all amenities were functional. We don't recommend.
Misleading pictures on booking.com, rude restaurant staff, charged us extra money
Feb 2023
Misleading pictures on booking.com, rooms are way smaller, surrounding of the hotel is all congested with other buildings. Rude restaurant staff, they charged us for services we didn't consume because of some miscommunication on phone.
Kept turning hot water supply and water pressure down, TV kept stopping and has to be recharged.
Apr 2023
Have to call many time for single requests
Great place to stay.
May 2022
Distance from city center.. bit of a walk.
Wie viel kostet dieser hotel im Vergleich zu anderen in Darjeeling?

Der Durchschnittspreis für eine Anmietung in Darjeeling beträgt EUR 36 pro Nacht. Diese Miete liegt EUR 8 über dem Durchschnitt.
Ist das Parken in diesem hotel inbegriffen?

Ja, das Parken ist als Ausstattungsmerkmal bei Summit Hermon Hotel & Spa aufgeführt. Für weitere Informationen empfehlen wir Ihnen, sich mit dem Anbieter der Unterkunft in Verbindung zu setzen, um zu erfahren, wo Sie parken können.
Gibt es in diesem hotel einen Pool?

Wir haben keinen Pool gefunden, der als Ausstattungsmerkmal für diesen hotel aufgeführt ist. Es kann sich lohnen, noch einmal zu prüfen, ob ein Pool für Ihren Aufenthalt wichtig ist.
Ist Summit Hermon Hotel & Spa haustierfreundlich?

Leider ist dieser hotel nicht haustierfreundlich. Versuchen Sie erneut zu suchen und filtern Sie nach "Haustiere erlaubt"
Welche Ausstattungsmerkmale sind bei Summit Hermon Hotel & Spa verfügbar?

Wir haben 9 Ausstattungsmerkmale für diese Unterkunft gefunden. Dazu gehören internet/wlan, rauchen erlaubt, parkplatz, waschmaschine und balkon/terrasse.