Palace Gate Hotel & Resort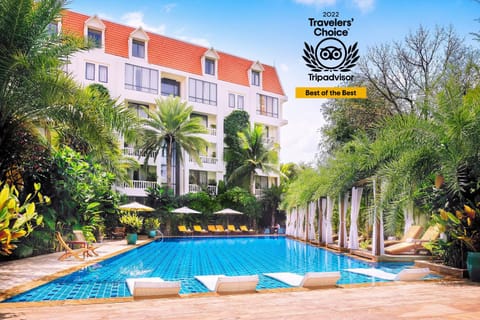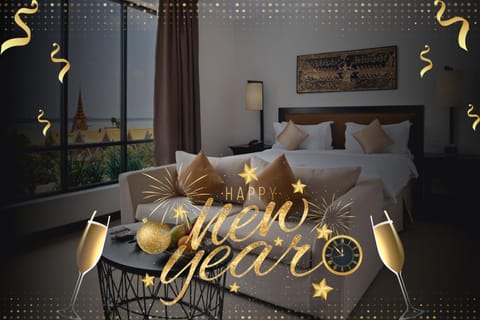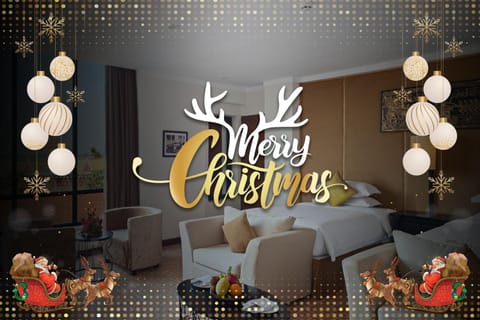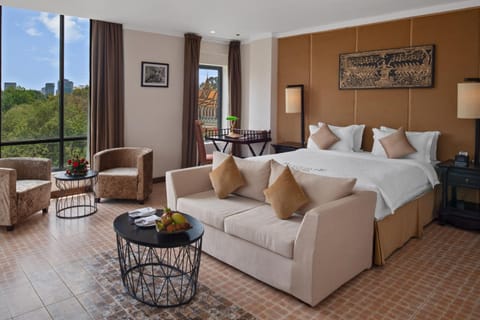 Hotel in Phnom Penh Province
Pool
Klimaanlage
Küche/Kochnische
Befindlich in Phnom Penh Province, dieses attraktiv room in hotel für EUR 59 pro Nacht ist ein phantastisch Auswahl für Ihr nächstes Reise. Das Palace Gate Hotel & Resort ermpfängt Sie in einer restaurierten französischen Kolonialvilla neben dem Königspalast in Phnom Penh und bietet Unterkünfte mit Blick auf den Fluss Tonle Sap. Freuen Sie sich auf einen Außenpool.
Pool
Klimaanlage
Küche/Kochnische
Internet/WLAN
Rauchen erlaubt
Parkplatz
Waschmaschine
Balkon/Terrasse
Whirlpool/Spa
Fernseher
Rollstuhlgerecht
Fitnessraum/Fitnessstudio
Garten
Familienfreundlich
Karte von Phnom Penh 

Province
100 % verifizierte Bewertungen
4.5 / 5 (522 Bewertungen)
Old world charm with all the mod cons
Dec 2022
Wonderful olde world ambience. Staff were amazing. Great breakfast, very nice and inviting pool great to cool down after walking the streets. The Team were always smiling, even when serving some very rude guests. Great espresso and cappuccino with breakfast. Good spread of food for breakfast with selection changed daily. Great mix of Asian and Western options. Room was a great size and the hotel was taking good measures to deal with waste
In total honesty there was nothing we didn't like at The Palace Gate. We will gladly stay here again
Our first overseas trip in 2 years!
Apr 2022
We loved the location and ambiance of the property, the gardens and pool area was a wonderful oasis in the bustling city. The roof bar was a lovely chilled out setting for sunset cocktails. Rooms and bathroom were large and comfortable. The spa service was excellent and the massage I received was sublime!
We were disappointed that the menu in the restaurant was restricted and some wines we wanted during our visit were not available, however we do understand this is a post covid situation and stocks did arrive on the day we left! We have stayed in may hotels in Phnom Penh for much less and items in the mini bar were included, I felt for the price point, just having complimentary water was a little underwhelming and the amenities quality was not brilliant. However the hotel staff, were eager to please and the grounds and location of the hotel were beautiful, I would still recommend anyone to stay.
nice hotel, excellent location
Jun 2022
well located, very nice hotel and rooms
Great hotel, great location and beautiful dining area in the old colonial building.
Sep 2022
Welcome, drink on arrival, and friendly staff to greet us. Breakfast offered plenty of choice in a beautiful setting, did not feel too busy but had a calm ambiance. The pool was clean and surrounded by beautifully maintained gardens, plenty of loungers, and attentive staff. Skybar had great views of the Royal Palace and was sectioned well for privacy. The room was a great size with a comfortable bed. Overall a great stay and would return.
The only thing that was missing was advertising when there was a special event in the restaurant. We went out to eat one night and returned to find they were holding a BBQ which we would have attended had we known about it.
Highly recommend staying here. Room was good, pool was beautiful and staff were great
Jun 2022
We had a fantastic time at Palace Gate Hotel! The room was clean and really comfortable, the pool was beautiful and the staff were fantastic! They called the airport every hour to check up on our bags as the airline had left them in Thailand. Eventually they arrived and were delivered strait to the hotel! Definitely recommend staying here when in Phnom Penh. It is right in the centre of town and everything is a short walk away. We have even booked to come back during the last part of our trip as we loved it so much.
There was nothing that we didn't like. everything was great!
Highly recommended place
May 2021
Very stylish hotel. Old french colonial style building, nicely maintained and furnished. The location is perfect and near the old city and the palace. Superb wide rooms and amazing swimming pool. The restaurant is providing excellent choice of dishes matching with anyone's taste. Superb view from the rooftop bar with very cosy ambiance at night.
Unfortunately I had room below ther fitness room. Even late in the evening i could ear the noise of heavy weights bumping on floor. For the last wek, 4 days without hot water. Although the country is hot, there is no excuse for missing hot water in showers of for morning shave. Was fixed on the last day. Minor comment about breakfast. After 2 weeks, a little bit more variety on proposed breakfast dishes would certainly be welcomed.
beautiful views from our room
Apr 2022
very nice room, walking distance from some sites and nice restaurant. staff were exceptionally nice and helpful.
Breakfast was a bit limited.
good stay in Phnom Penh, good value for money
Dec 2021
very nice pool, very beautiful rooftop bar! the room was very spacious (apsara deluxe) and comfortable
some noise at night because of the doors opening
Very nice pool, great location, nice rooftop bar with a great view of the palace
Service staff could be better trained, they did not always pay attention to the guests
too little staff around the pool restaurant service incredibly slow but good food
Amazing location, staff and spa.
Jun 2022
Very clean, relaxing music in lobby, great breakfast included. Lots of choice.
Variety and quality of foods for breakfast are very good. Staff are friendly, courteous and polite. High grade cutlery sets are used. Tables and seats are spaciously placed, not crowded. The whole place generally is quiet.
It has tea and instant coffees in the room. But more tea bags with variety and coffee will be better. Toiletries were limited.
Our first time in Cambodia was made even more special with our stay at the Palace Gate Hotel. The staff were very helpfu
Nov 2022
This is a beautifully restored colonial building close to the river
Close to all the attractions in Phom Penh
Aug 2022
This hotel is Amazing .Have a very different design and decoration .Looks like you are in art galleries wonderful filling Lovey staff and very good location.
I don't like that in the morning I don't want to have full breakfast But I don't have any options except the buffet. I pay 17 USD for coffee and one egg 😅That is only things I don't like the rest is perfect.
This hotel exceeded all my expectations. The interior is beautiful and really makes you feel safe and comfortable. Rooms are clean and have all necessary amenities. The pool is big and well maintained. Breakfast had a variety of options, including local and international food. The staff were extremely helpful and I appreciate that they offered to upgrade my room to make my stay more comfortable. I also tried their spa and it was great. If I come to back to Phnom Penh, I would stay in this hotel again.
Absolutely lovely
May 2022
They have a pillow menu !! I needed a cervical pillow and they had it ….. viola. Made me really happy !!
Difficult to communicate but very helpful team
Wonderful place, lovely staff, beautiful surroundings, amazing food. Top notch! Will definitely go b
Nov 2019
The whole experience was wonderful. The best hotel we have ever stayed in. Staff were exceptionally helpful, friendly, efficient and courteous. Food was exceptional, the room was gorgeous and the mattress was so comfortable. The poolside was beyond beautiful and we want to personally thank the front desk staff for allowing us to a) check out late as we had a flight at midnight that day and b) use the pool facilities even after checkout. It was so helpful, as we had 24 hours of travel without sleep ahead of us. THANK YOU for accommodating us!
Absolutely nothing. There is nothing negative to say at all.
Great relaxing stay
Jan 2022
The swimming pool is fab, and all the wonderful statues and fun things to see. Staff friendly.
Food is not always great. Disappointing for such a wonderful hotel.
The staff were probably the best I have experienced ever. They took care very good of me especially after my food poisoning incident . Made sure I got the best medical care and personally drove me to the hospital and back. The Manager Mr Sin Panha is exceptional. Probably going to come back here many times in the future!!
Overall wonderful stay at Palace Gate
Aug 2022
The staff was very helpful and accommodative to our request. Do check out their Organic Skybar, pretty chill vibes and you can see the Royal Palace in the background! Head there right before the sun sets to grab some nice picture as well!
The rooms were not very soundproof as there were instances of noisy neighbouring guests and they could be heard clearly from inside the bedroom.
A perfect place to stay. location, value and service. highly recommended
Oct 2022
the staff, the pool, the food, the cold beers in the mini bar, the location, the massages at the spa were incredible! great hotel. if you want a tuk tuk driver - ask for Mr Sun out the front. He's a legend!
I would thoroughly recommend this place. Utterly charming, with staff who could not be more helpful.
Mar 2023
The staff make this place, they are charming and professional. The restaurant is also superb. The food is excellent and very good value. The location is very convenient for the big tourist sights. It is a true boutique hotel.
The room are good. Clean and large rather than hyper luxurious. Some have superb views of the silver pagoda.
Overall, very good but disappointed with gym policy.
Jul 2021
The staff here are very helpful and seem to genuinely care about the hotel and it's success. Service as a result was great for the most part. My wife and I have stayed in several room types during the summer.and have been happy with all of them. The bathroom areas are generally a good size with a powerful shower and the rooms from Floor 2 upwards tend to have very good views of either the pool, palace or river. The restaurant and skybar serve very good food, so both are worth trying if you are here for a few days. The pool area is also very beautiful.
Hotel gym isn't exclusive for hotel guests only, so is often more crowded than one would expect, with personal trainers invading your space while they train their clients (not great, given current regulations).
The staff (all of them) were extremely helpful and incredibly good at communicating regarding issues like the city lockdown. Food was exceptional at breakfast lunch and dinner and drinks were great. Beautiful well kept property. Great spacious rooms and awesome shower. Would have appreciated more hand sanitizer accessible at all doorways / lifts and restaurants. Stunning sanctuary in the middle of the city.
I don't usually write reviews but this place is really one of the highlights of my trip in Cambodia.
Mar 2022
The service, cleanliness, location of the hotel was absolutely amazing. There were pool, spa, sauna facilities and free massage voucher given for my booking. Also love the little cat that came to visit on the veranda outside the pool!
The restaurant in the old building was really nice, and reasonable. Great service, with Khmer dishes and a French menu.
The restaurant and service was outstanding.
the property is in a central location, with beautiful interiors. one can take beautiful pics just within the property. the sky bar faces the palace and is a nice way to unwind the day. we used the spa services as well and was good.
service at the sky bar could be better. the extra mattress given was quite hard.
One of the best accommodation in Phnom Penh!
Apr 2021
The pool is amazing, my favourite in the city so far. The room was very spacious, clean with super comfortable bed. Breakfast was delicious even though it wasn´t the buffet style one. Also the staff was exceptional! I would definitely stay again.
The pool is open for outside guests so I got a little crowded in the afternoon. But it was almost empty in the morning so I didn´t mind.
The pool area is the best in this city, like an Oasis. The spa does great facials and massages.
A wonderful oasis in the middle of the city.
May 2022
The pool area is gorgeous and the restaurants fantastic. Comfy beds and good breakfast. The staff is very friendly and attentive.
We had some noisy neighbors and there was a smell of cigarette smoke in the bathroom at times.
we had an amazing time and would definitely stay here for longer next time
Jan 2023
the pool area and gardens are relaxing
the view from our window on our second stay wasn't as nice
we had a fantastic stay
Jan 2022
The location was perfect for our needs. Rooms were spacious and clean. The staff could not have been more helpful
This is my 2nd time at Palace Gate, I stayed in 2019 and returned in 2022 I enjoyed it so much
Jun 2022
The location next to the palace was excellent. A short walk from the entrance brings you to a park over looking the palace grounds. Another short walk you were right at the water, Alone the river was many many places to eat both Khmer and Western Wonderful;
As much as I liked the green it got a little too much at times. At night it felt like walking through a jungle. Beyond that there was very much i did not like. The staff went out of there way to help.
the location is just perfect and the staff can't do enough to help. such a great hotel
the food was just okay. nothing bad, nothing great.
Good for leisure trip
Jun 2019
The location and size of the room.
Breakfast is not special, coffee not good.
The hotel was lovely and in such a convenient location. the hotel staff were so helpful and kind.
It was a good and comfortable stay for one night.
Jan 2022
The hotel, pool, and staff were nice. The room was big. The food was good.
I saw a couple of small cockroaches in the bathroom.
The French villa where restaurant is is the nicest part
- Much too old the property - Sunbeds dried out their fabrics, lots of barks on them, too dated to sit - Fabric of head boards of beds also dirty and full of surly - a cockroach and bugs in bathroom - hot water never worked in shower -pay more and eons stay at this property
nice and convenient
Sep 2022
the breakfast was very great!
I found that one of the lamps near the bed is broken before I get in. and during the stay, I found the little cockroach in the bathroom...
Wie viel kostet dieser hotel im Vergleich zu anderen in Phnom Penh Province?

Der Durchschnittspreis für eine Anmietung in Phnom Penh Province beträgt EUR 36 pro Nacht. Diese Miete liegt EUR 23 über dem Durchschnitt.
Ist das Parken in diesem hotel inbegriffen?

Ja, das Parken ist als Ausstattungsmerkmal bei Palace Gate Hotel & Resort aufgeführt. Für weitere Informationen empfehlen wir Ihnen, sich mit dem Anbieter der Unterkunft in Verbindung zu setzen, um zu erfahren, wo Sie parken können.
Gibt es in diesem hotel einen Pool?

Ja, bei Palace Gate Hotel & Resort steht ein Swimmingpool zur Verfügung. Genießen Sie das Wasser!
Ist Palace Gate Hotel & Resort haustierfreundlich?

Leider ist dieser hotel nicht haustierfreundlich. Versuchen Sie erneut zu suchen und filtern Sie nach "Haustiere erlaubt"
Welche Ausstattungsmerkmale sind bei Palace Gate Hotel & Resort verfügbar?

Wir haben 14 Ausstattungsmerkmale für diese Unterkunft gefunden. Dazu gehören pool, klimaanlage, küche/kochnische, internet/wlan und rauchen erlaubt.