Talisman Hotel & Restaurant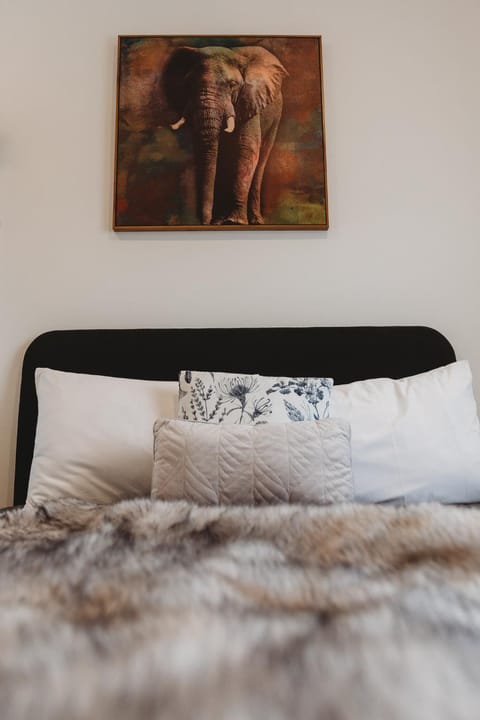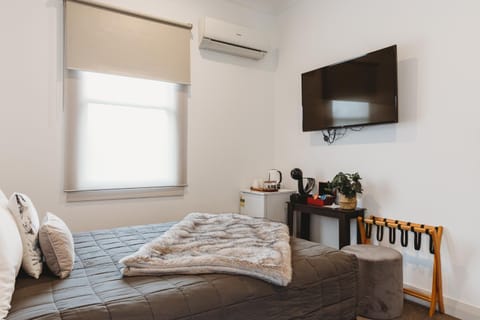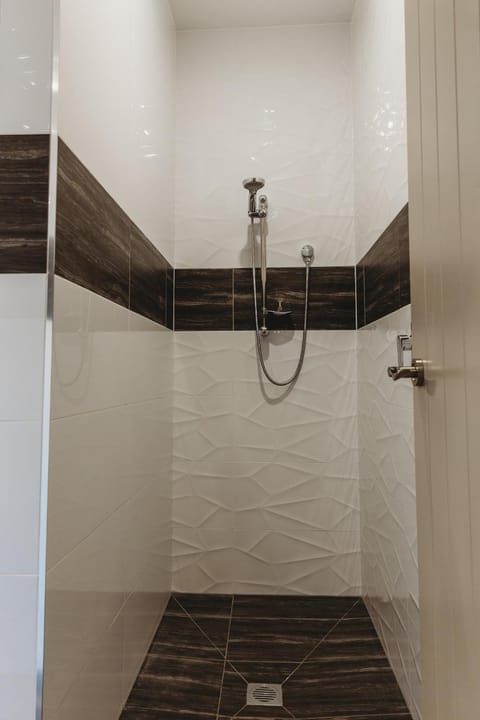 Hotel in Bay Of Plenty
Klimaanlage
Küche/Kochnische
Internet/WLAN
Befindlich in Bay Of Plenty, dieses schön room in hotel für EUR 63 pro Nacht ist ein großartig Auswahl für Ihr nächstes Pause. Das Talisman Hotel & Restaurant erwartet Sie mit einer Bar in Katikati in der Region Bay of Plenty, 45 km vom ASB Baypark Stadium und 45 km von der ASB Baypark Arena entfernt. Die Unterkunft bietet Karaoke und kostenfreies WLAN in allen Bereichen.
Klimaanlage
Küche/Kochnische
Internet/WLAN
Rauchen erlaubt
Parkplatz
Waschmaschine
Balkon/Terrasse
Fernseher
Rollstuhlgerecht
100 % verifizierte Bewertungen
4.2 / 5 (416 Bewertungen)
First time staying there and loved it!
Jun 2021
Whole place was lovely from the staff to food to the room! Room was very clean and comfortable/cosy even the cleaners were very nice and the food was delicious
Staying to go to the Womens Cricket and as we wanted to stay out of the busy town this was ideal.
Apr 2021
We were delighted to get an upgrade as the rooms are fairly small and as were were there for 9 nights the last few nights in the bigger room, were most appreciated.
Nothing to complain about.......all meet expectations of what was advertised on the website
We had dinner at the restaurant just down the corridor. Was delish. Had a couple of drinks then walked back to our room. Was a nice relaxing night in a nice room. 👌
Excellent ,Beautiful Modern Accommodation
Jun 2020
We got there in a short notice for my Uncle's funeral. It was very central. Everything was in walking distance even to the funeral chapel. Definitely come back .
We didn't have breakfast in the hotel because there were other restaurants right next to it.
Everything was perfect. We enjoyed our stay and looking forward to stay there again in the future. I would highly recommended to anyone travelling to Katikati.
Very professional staff environment and very welcoming, enjoyed all the facilities provided and staff where always helpful, will stay again when the time comes.
good for an overnight saty
Nov 2021
A very comfortable stay in a lovely room
Oct 2019
This hotel has renovated the rooms to an amazing standard. Very well located right on highway yet quiet and cosy! We would highly recommend this Hotel. We didn't get to try the restaurant but it too looks great
The wood fire oven pizza was amazing
The staff were great and the restaurant food is delicious!
Staff great, Room comfortable
Jan 2023
The staff were absolutely great. Room clean and comfortable.
Nothing to not like here.
The staff are fantastic and very accommodating. The head man is just wonderful he's a great asset. I look forward to staying again.
Convienent and comfortable
Dec 2022
The room was lovely, bathroom lovely. The staff were freindly and helpfull, they all had smiles on their faces.
the room was lovely and was located next to the road and it was surprisingly quiet and not noisy from traffic which was great 👍🏼
Entry and exit to the car park was odd and difficult
Clean and modern rooms in the heart of Katikati
Feb 2022
The room was beautiful, modern and clean. We absolutely loved our stay here, and the staff were super friendly! Would definitely come back
The room and the walk in shower.
Lovely clean room, immaculate bathroom - great set up.
Jul 2021
The room and bathroom were immaculate. Netflix available. Fabulous location, thought the road would be noisy but not the case at all. Would definitely recommend. The shower was perfect.
Very loud echoing hallway with a bit of door slamming until early morning.
The restaurant meal was superb, compliments to the chef.
perfect for business trip for one person or love nest for two I guess.
Mar 2022
The reality is that this is a simple but very well put together room with fridge recently renovated bathroom etc and well appointment.
I knew what I was getting and it delivered well very clean good place to just sleep neat restaurant.
delightful and satisfying
Dec 2022
the meal was tasty and well presented good value for money, the room was comfy and well equipped
the location was a little bit of a pain for me being on a main street i found it hard to get into from the main road
The location was really convenient for me
It was very noisy being on the side that faced the road
It was great, convenient, clean and I would stay again
Jul 2021
The location was great, we were having a birthday party in the restaurant and parents live down the road at Somerset Village, so it was very convenient. The room had everything we needed.
The first night the other occupants chatted into the night with their doors open. Sunday morning reasonably early we could hear someone vacuuming and setting up what sounded like a washing machine? fortunately whatever that was they didn't put that on it was before 7am. Sunday morning you don't expect to be awake too early if your stay is till 10am. Noise travelled easily down the hall.
Enjoyed our stay and would use your services again.
Oct 2021
The location was excellent. Dinner choices excellent. Service, considering numbers in the restaurant…..spot on
Breakfast service was too late. Dined elsewhere in town. The after hours access door for guests was noisey when closing. Change the gas strut for a softer close. Children running up/ down the short corridor unsupervised.
Great little find, would definitely stay here again.
Sep 2021
The location, the restaurant, bar, the room and the lovely staff. Good value for money.
An Excellent Stay - Awesome Facilities!
May 2022
The in room facilities were absolutely awesome and well above what I expected for pub accommodation.
The friendly staff and the shower
The bedroom was very cozy. Meal was exceptional. Staff were very pleasant.
Only thing I didn't like was the broken step at front door. Otherwise all very good
Perfect for what we needed. will recommend and would stay again.
Jan 2022
The bathroom fit-out is really thoughtfully done.
The balcony was great to have an out door space were you could see the stars
No parking by ur room you needed to park out front or out the park at the back which was open to public
Outstanding value formoney
Mar 2023
Staff were amazing while we had dinner in restaurant they checked us on right from our table Such brilliant service
Small but clean and tidy all we needed for our short stay
Beautiful clean room, comfiest bed ever,
Mar 2022
Room was so nicely decorated, bed was INSANELY comfy, and bathroom was super nice, clean, and modern! Air con (heat pump that I could control temp) was awesome too!
Room was very small, noise was quite bad (from other neighbouring rooms - the noise from the road was expected and no problem)
Best place it katikati
Feb 2022
Room was nice and tidy, comfy bed and pillows, good size tv with Netflix, shower pressure was good, great lunch and dinner options. Nice friendly staff.
There wasn't a breakfast option as the restaurant didn't open until later
Excellent value for money
Apr 2021
Rooms were clean, tidy and very well presented. Staff were very friendly and professional. Excellent choice of coffees and teas in room. Restaurant meals were 5 star.
Felt like you could increase sound proofing of the rooms. Could hear everything down the hallway people coming and going. Outside noise of traffic due to being on main road. Door locks could do with changing as needed key to lock even when inside. Be better if you could just snub.
Room and bathroom were modern, cosy and clean, comfy bed and heatpump kept things cool for summer ☺️
1st time at Talisman
Feb 2023
Resturant and bar Service Shower Bed
My husband had actually booked another night until I noticed that the draws/table/clothes hanging shelf was dusty and the dust was visible, this put me off, so I cancelled the booking. I did mention this to the lovely staff member and she did apologise for it. I pulled up the blinds in the bathroom for some light and when I did, I actually saw a lady in the adjoining bathroom so immediately pulled the blind down. The rooms are so close together, could literally hear people open their door with their keys and their conversations.
A nice break away Just what we needed.
Oct 2021
Restaurant was great, service, smiles, food all was above standard and expectation. Our room was on the street side and it is on a main road, so a little bit of road noise but not enough to be kept awake. Room was very clean shower toilet area was also spotless and clean. Good service from this hotel. Recommended
went onto the balcony, previous people have tossed rubbish & bottles into the garden
Wie viel kostet dieser hotel im Vergleich zu anderen in Bay Of Plenty?

Der Durchschnittspreis für eine Anmietung in Bay Of Plenty beträgt EUR 167 pro Nacht. Diese Miete ist EUR 104 günstiger als der Durchschnitt.
Ist das Parken in diesem hotel inbegriffen?

Ja, das Parken ist als Ausstattungsmerkmal bei Talisman Hotel & Restaurant aufgeführt. Für weitere Informationen empfehlen wir Ihnen, sich mit dem Anbieter der Unterkunft in Verbindung zu setzen, um zu erfahren, wo Sie parken können.
Gibt es in diesem hotel einen Pool?

Wir haben keinen Pool gefunden, der als Ausstattungsmerkmal für diesen hotel aufgeführt ist. Es kann sich lohnen, noch einmal zu prüfen, ob ein Pool für Ihren Aufenthalt wichtig ist.
Ist Talisman Hotel & Restaurant haustierfreundlich?

Leider ist dieser hotel nicht haustierfreundlich. Versuchen Sie erneut zu suchen und filtern Sie nach "Haustiere erlaubt"
Welche Ausstattungsmerkmale sind bei Talisman Hotel & Restaurant verfügbar?

Wir haben 9 Ausstattungsmerkmale für diese Unterkunft gefunden. Dazu gehören klimaanlage, küche/kochnische, internet/wlan, rauchen erlaubt und parkplatz.