Jaffo Tel-Aviv King Gallery Boutique Hotel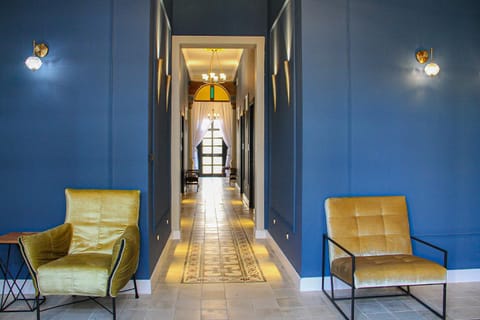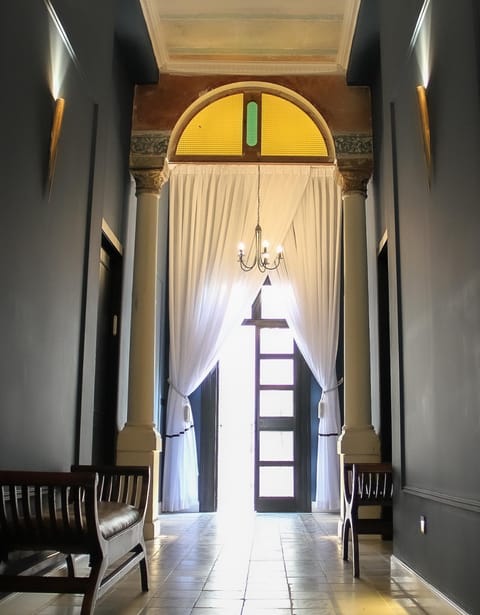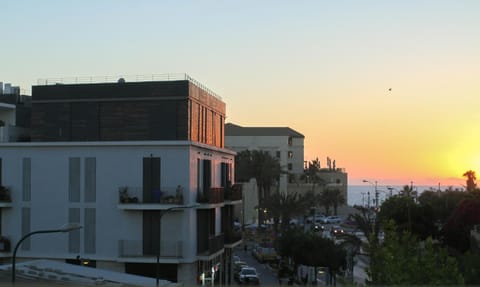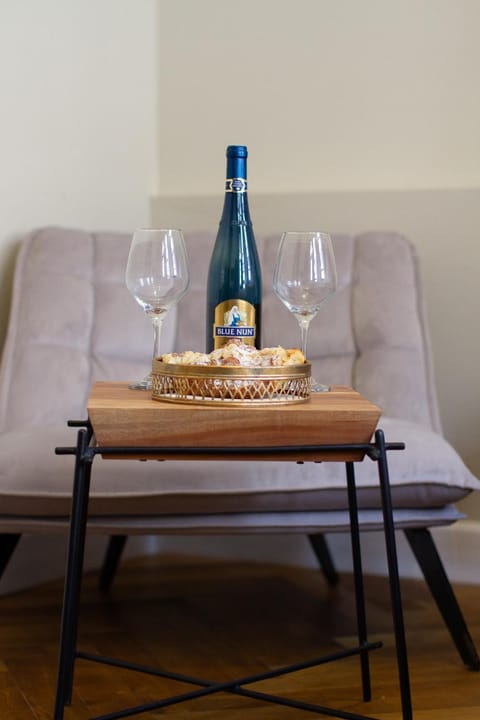 Hotel in Tel Aviv-Yafo
Klimaanlage
Küche/Kochnische
Internet/WLAN
Gelegen in Tel Aviv-Yafo, dieses attraktiv room in hotel für EUR 102 pro Nacht ist ein großartig Option für Ihr nächstes Pause. Das Jaffo Tel-Aviv King Gallery Boutique Hotel bietet kostenfreies WLAN in allen Bereichen und Stadtblick in Tel Aviv.
Klimaanlage
Küche/Kochnische
Internet/WLAN
Rauchen erlaubt
Waschmaschine
Balkon/Terrasse
Fernseher
100 % verifizierte Bewertungen
4.6 / 5 (1'256 Bewertungen)
Great stay...wish we would have stayed a day longer to take advantage of this gem!
Dec 2022
Wonderful, centrally located with beautiful rooms at a good price. The entire property is beautifully and thoughtfully done. A quick walk to the bustling scene of Yaffo and an easy walk to Neve Tzedek and beyond to central Tel Aviv.
We have stayed here many times and have been very satisfied each time. Everything is spotless and sparklingly new. The rooftop is fantastic with jacuzzi bathtubs. Eitan the manager is courteous and on call. And the location is unbeatable in the heart of Jaffa.
We arrived early in Tel Aviv and they were so nice to let us check in super early! Great stay :)
very nice staff, upgraded our room for free. The hotel is located very well in Jaffa and everything was lovely.
very nice spacious rooms. good location. quiet.
Very nice room great location
very nice and comfortable room. Staff very kind and helpful!
Nov 2022
Very friendly staff in a lovely hotel, close to everything in Jaffa. Would definately return and recommending to all my friends
Very friendly helpful and kind manager and cleaning staff!
Nice comfortable room close to jaffa old city.
Jul 2021
Very close to jaffa flea market. Nice place close to old city and the beach.
Hotel doesn't have breakfast..
This was my third stay in this hotel and it was absolutely great! This place has a consistent high level service and the management goes above and beyond to assist. The self check in is super convenient. The room is huge with a high ceiling. Super clean and well designed. Location is fantastic, a couple of minutes walk from the trendy flee market neighborhood with its many bars, cafes and restaurants. The supermarket is just across the street. Will definitely come back! Highly recommended!
This little hotel was exceptional. It was spotless. So clean. Less than a minute walk to the beach. Right beside some beautiful restaurants. Taxi rank right outside the door. I'd highly recommend.
There was nothing I didn't like. Everything was perfect.
This hotel is in a great location in Jaffa, the room was huge and a joy to come back to, the bed was really big and comfy and the AC worked perfectly (essential as July in Tel Aviv is HOT).
Minor gripe - there was an iron but no ironing board in the hotel so I ironed my shirt for the wedding I went to on the bed. Everything else was great.
This hotel feels like home and is most convenient with many amenities. It's beautiful, cozy, comfortable, and clean. Amazing location; walking distance to absolutely anything in Jaffa that one may desire; also a short ride or a longer walk to Tel Aviv beaches and street market. I am especially greatfull for our host, Etan, who wasn't only outmost helpful and hospitable but went way out of his way and scope of responsibilities to help with our endless car trouble. I will definitely come back and stay here again!
The touch, the design, the high ceilings, the privacy, the small details and the small balcony that is facing Jaffa.
The stuff is very friendly and helpful. The location is great and the room is very cozy and clean .
The room was spacious and comfortable. We were upgraded to the bigger room.
The building on the outside looks horrible.
The room was pretty big and had many windows, a good shower, heater, and wifi also very good
The room was not very clean
The room was as advertised. The location is excellent.
The room and location were super
The rooftop was disapointing
Lovely hotel, bad service.
May 2022
The room and hotel were well furnished to a high standard.
We arrived late and the reception desk was closed. To compensate for this, the morning staff felt the need to knock on our door at 9.30am and then ring us at 10:00am to make sure we were awake and knew we had to check out by 11am. Not sure why this was necessary and utterly destroyed our restful morning after our late arrival. He also knocked on the door again at 10.30am to really drive home the point that we had to be out by 11am and check we had paid (the payment had already gone out of our account at this point). Furthermore, when we asked for help storing luggage for an hour, the member of staff never came off his mobile and offered no assistance in getting us a taxi to the airport. A real shame as it was otherwise a lovely place to stay.
If you want to pay $250/night for a $50/night room, this is the place for you.
Dec 2022
The only positive thing about this venue is the location in central Jaffa
The property is listed as a boutique hotel. However, it isn't. It is a faded apartment building with no sign, no reception desk and no one greeting guests. Only an intercom. The person who answers speaks poor english. It took another guest's help to get to our room....The room itself looks awful and dirty. The bed has no access on one side. Furniture is old and stained. Lowest quality linen and towels. Internet is working poorly and randomly. Heating is NOT working. Even though it is cold, there is only A/C. And of course, no breakfast.
Very disappointed
Nov 2022
The only positive concerning the accommodation is the location.
Extremely dirty No service No maintenance Old and very used linens A part of the room has not been completed.
Great weekend at Jaffo
Oct 2021
The location was great, it was nice and clean, the room was great. Good value for money
The location was great and very close to main attractions in Jaffa. The bed was very comfortable. The terrace was amazing and you could see the sea. We liked the added value in having a coffee machine in each room and a cooler for cold water and soda in the floor.
The location is super central, prices were very cheap, Eitan is super helpful. Room was spacious and clean. The rooftop is very nice, clean and quiet.
The location is great. The room is big and well decorated
There was no hot water in the shower and the stream is poor. The blanket is old and doesn't feel good on the skin.
Good location, mediocre maintenance, OK if you're re looking for a reasonable place next to the fT
Feb 2023
The location is good, the bed was comfortable, the house itself is locally authentic with high ceilings and painted floors.
The maintainance isn't good. The coffee cups in the room were dirty, there was an espresso maker but no espresso capsules, the water boiling pot was dirty. There's a coffee station in the hall, but it's dirty. The reception was supposed to be . occupied 9-19 but mostly wasn't. The guy that answered the phone to welcome us was impolite and kept remarking about the price I paid as if I was at fault for getting a good deal on booking.com
It was great. Everything is in a few minutes walk away.
May 2021
The location is excellent! The hotel is located just a 2 minutes walk from the flea market. You can enjoy many different, excellent restaurants, have a 7-10 minutes walk to the beach. The room is big compared to most rooms in TLV, and the price is excellent for its' size & location. The bed is big and comfortable. Same goes to the shower.
If you need parking, make sure you come for a weekend and get ready for driving around to find a spot - on weekends you don't have to pay for the parking outside, and you most likely won't have to move your care at all (some places are limited only for night parking).
Amazing value, perfect location, absolutely coming back
Oct 2022
The location could not be better. A 3 minute walk to the beach, a 24 hour supermarket across the street, just off the main square, so close enough but quiet. Owner let us check in early and leave a little late, was responsive and cordial. Definitely tried to accommodate us. Great rooftop to relax on.
There was a spot or two on the sofa in the room, and the shower door didn't close all the way. Wifi was weak
The hotel was a real find. From the outside, it's not much to look at. However, it is perfectly located in Jaffa (especially when the light rail is running), beautifully renovated inside, great customer service (we extended our stay 3x), and at a great price for TLV. We expect to be back on our next stay!
Perfect place to stay in TelAviv / Jaffo.
Dec 2021
The hotel is beautifully located in old Jaffo and very quiet. That's unusual in Tel Aviv. My room was huge, very clean, big bed, Bathroom very nice, Coffee machine - all perfect. The check-in was easy via message, WLAN worked very well. I could stay until 1pm (although check-out is normally at 11am), so i could have a shower after a long walk at the beach and through Jaffo. Very friendly staff - I would definitely return when i come to Israel again.
the hotel is an excellent location, close to everything in Jaffa, but still quiet. the rooms are clean and big, and the hotel design is cool. value for money it's a really good deal.
Great stay, I definitely recommend the hotel and would come back next time!
May 2022
The Hotel and our room was not long ago newly renovated and very stylish, the room was spacious and well-equipped. The hotel is situated just a few minutes by foot to the clock tower, to the beach and to many nice restaurants and cafés. Though it's very central, the nights are really quiet, also because of the good isolated windows. The owner of the hotel was really great, he helped me in such an incredible friendly way to get back my wallet that I lost in a taxi. Thanks again for that!!!
Because the wash hand basin was almost in the bedroom and separated from the shower and toilet, it would be good if there would be an opportunity for separating the basin from the bedroom for more privacy, with a curtain for example, if you're travelling with friends. For the same reason two bedspreads would be better than one large.
We booked for the apparent quiet location and cleanliness of the hotel - neither was in any way true
Apr 2022
The design and furniture was good looking
I have rarely met anybody as inhospitable as the proprietor of this hotel. The windows were very dirty and so was the shower
the decor and nice sized rooms
Thé hôtel is within 3 minutes walk from the beach and locate in a very trendy area !
Sep 2022
Super cool design and very specious rooms !The stuff are super nice and professional .
lovely experience
Nov 2021
stylish ottoman house with large comfortable rooms
i would have lived breakfast on the rooftop terrace
Specious and well decorated
We woke up itching in the middle of the night, either bad laundry soap or bed bugs 😱 Many broken facilities including the bathroom lock No hot water for a proper shower No one at the reception for help only whatapp service.
Wie viel kostet dieser hotel im Vergleich zu anderen in Tel Aviv-Yafo?

Der Durchschnittspreis für eine Anmietung in Tel Aviv-Yafo beträgt EUR 176 pro Nacht. Diese Miete ist EUR 74 günstiger als der Durchschnitt.
Ist das Parken in diesem hotel inbegriffen?

Das Parken ist nicht als verfügbares Ausstattungsmerkmal bei Jaffo Tel-Aviv King Gallery Boutique Hotel angegeben. Für weitere Informationen empfehlen wir Ihnen, sich mit dem Anbieter der Unterkunft in Verbindung zu setzen, um zu erfahren, wo Sie parken können.
Gibt es in diesem hotel einen Pool?

Wir haben keinen Pool gefunden, der als Ausstattungsmerkmal für diesen hotel aufgeführt ist. Es kann sich lohnen, noch einmal zu prüfen, ob ein Pool für Ihren Aufenthalt wichtig ist.
Ist Jaffo Tel-Aviv King Gallery Boutique Hotel haustierfreundlich?

Leider ist dieser hotel nicht haustierfreundlich. Versuchen Sie erneut zu suchen und filtern Sie nach "Haustiere erlaubt"
Welche Ausstattungsmerkmale sind bei Jaffo Tel-Aviv King Gallery Boutique Hotel verfügbar?

Wir haben 7 Ausstattungsmerkmale für diese Unterkunft gefunden. Dazu gehören klimaanlage, küche/kochnische, internet/wlan, rauchen erlaubt und waschmaschine.