QT Wellington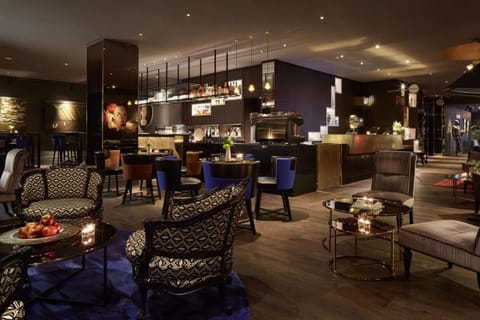 Hotel in Wellington
Pool
Klimaanlage
Küche/Kochnische
Befindlich in Wellington, dieses attraktiv zimmer im hotel für EUR 86 pro Nacht ist ein phantastisch Auswahl für Ihr nächstes Urlaub. Im QT Wellington erwartet Sie eine Kombination aus luxuriöser Kunst, Technologie und Genuss. Freuen Sie sich auf eine vielseitige Sammlung neuseeländischer Kunstwerke und ein Fitnesscenter.
Pool
Klimaanlage
Küche/Kochnische
Internet/WLAN
Rauchen erlaubt
Parkplatz
Waschmaschine
Balkon/Terrasse
Whirlpool/Spa
Fernseher
Rollstuhlgerecht
Strand/Ufer
Fitnessraum/Fitnessstudio
100 % verifizierte Bewertungen
4.1 / 5

"Ausgezeichnet"

(3'341 Bewertungen)
Lovely hotel and the beds were amazing, like sleeping on a cloud
Sep 2021
What a beautiful hotel and a short walk to restaurants and bars
The bottles being placed into the recycling outside the window about 930pm
Lovely place to stay, but on this occasion it fell a little short of its own high expectations.
Dec 2021
We were moved after our first night as the heating could not be altered so the room was very warm plus the A/C didn't work either. Was very glad as room quite grubby - bottle caps under fridge & bathroom not very clean. Upgraded to room with balcony which was lovely and very impressive very clean bathroom!!
On arrival the staff were lovely - could not have been more helpful and surprised my daughter with a bottle of fizz and some pastries for her birthday which was super lovely. When we came to check out and asked to leave our bags to be collected later, we felt like it was a major inconvenience. Then before collecting our bags we stopped in the foyer bar for a drink and a bite to eat - the pot of tea and lemonade were fine but the bowl of fries were quite inedible as the potato was still crunchy and the aioli tasted off. We should have complained there and then but had to leave for our flight.
Perfect location if you've come off the ferry and are going to the museum
Jan 2023
We were congratulating ourselves on getting on the right road after coming off the ferry, but we then drove straight past the hotel. It's a big grey building - get in the righthand lane and look for the hippo! The entrance for cars isn't hugely obvious. Anyway, once round the block was all it took. We dropped the car at the hotel for the valet parking. Rather than wait for our room to be ready, we went straight over the road to the museum. For us, that made it the perfect location. The room itself was lovely: good value too.
A little bit luxe
May 2021
We loved the well-appointed apartment style rooms and would highly recommend for those planning a longer stay. The gym was great and the lap pool ideal for getting a little workout out of the way whilst on holiday. The on-site restaurant Hot Sauce was a delicious start to our short getaway, as was the complimentary bottle of bubbly by the hotel for staying there for our anniversary!
We have stayed here a few times over the years. It is our favourite Wellington hotel. Best bits -Location, accommodation and artwork.
Check in was at 3pm. We couldn't actually get into the room until after 3.30pm as it hadn't been serviced.
Was the old part of the hotel, ok for the one night, would want a better room if staying longer
my stay was very nice and I enjoyed my time
Jan 2023
the gym was very small and the room was too hot and made it hard to workout
Very helpful and amazing service, very unique hotel with beautiful art, great location, beautiful rooms- highly recommended!
very clean and loved decor/artwork
didn't get much extra for a more expensive place
The staff were really helpful and helped us with all of our requests. Loved the decor, the fixtures such as lamps in the room were better than standard hotel rooms. We also loved the art. The whole experience made us feel at home.
Must be better elsewhere, great spot, but overrated.
Mar 2023
The staff, the public areas of artworks.
The first room was so small and had asked for a disabled room, 4 days booked in a room where bags were to be on the floor, no. 2nd room was bigger but no where to put bags , no chairs to sit on except wire chair at desk, but soft and rolled into middle. main areas of hotel aircon was up so high, very warm. Heard many customers complain on how dirty their rooms were and demanding changes or room being deep cleaned, poor staff.
The size of the executive suite is quite big but the kitchen cabinet is bit old and the fridge is quite noisy during the night time which shall consider replacement.
The stuff named Ally worked around 4/5pm on Thursday 16 March was really mean and rude. I've been told by another colleague upon check in about 4pm to wait for between 15-30mins for room cleaning due to late booking the same day. I checked again with this receptionist named Ally around 4:30pm and she told me to be patient and the room shall be ready soon which normally it takes about 20mins to clean a room. She didn't update anything by noticing me waiting at the sofa area, then I checked the third time around 5:15pm when it's been almost an hour and half since I first tried to check in at QT Wellington. Ally keeps telling me to be patient and repeating the room takes about 20mins to clean. I've told her this makes no sense for a house keep to do a room for 1.5hrs and she sounds like I don't understand my late booking take longer time to wait. I've tried to ask her full name but she refused to give her last name, I've told her I will file a proper complaint about her attitude. One of her colleagues seems like concierge whom tried to offer a free drink. During that time, Ally sounded very tough cold tone said "the room just been released then I can check you in. Do you want to check in now?" I'm like the reason I've been very unpleasant is all about this delayed check in. She was there all the time and should know that's all I need is to check in to my room. This is so not acceptable for a QT standard and this person definitely needs a proper training to understand how to serve a customer and handle customer complaints or issue instead of being mean and rude to customers. Very disappointed about QT!!! Hope someone from front office department can look into this and resolve this for anyone else might suffer the same from this receptionist!!!
Bit less than the QT standard?
Sep 2022
The rooms were generous, breakfast was lovely, pool and spa were clean and pleasant to utilise.
Unfortunately let down by a combination of many little things. E.g a broken ironing board and iron, no hangers in the wardrobe, food trays left outside doors from previous guests and not removed the entire time, a bit of rudeness from the barman (who appeared to be busy but wasn't very nice to any customers), and a general feeling of disorganisation (not told we had breakfast included, waiting for rooms), possibly due to covid staffing issues. A couple of staff were most lovely which helped but I felt let down for them by their team and management who didn't seem to be able to accommodate a normal amount of hotel trade.
The property itself was absolutely stunning. Attention to detail was impeccable, everything you could possibly need/want was provided in the room. We had booked a night away for my partners 30th birthday and staff went out of their way to provide special touches in the room (they even left a hand written happy birthday message!)
the location was great the common areas were nice loved the art collection
The room we paid a premium for was very old and tired, it had been cheeply dressed up with large mirrors everywhere it was all just a bit trashy.
Quirky from the outside, boring room.
Oct 2022
room was not modern or quirky as the rest of the hotel suggest. dated. no plug in the bath, requested twice to have the room serviced but was not actioned.
The location and the staff. The bath in the bathroom was a nice surprise.
A bit of a wait for checking in
A wonderful treat to spoil yourself with luxury
Sep 2021
The hotel was very quirky and luxurious. The staff were amazing at check in and check out and were very helpful.
Cold and uncomfortable. Variable level of quality - Not good if you are planning a work trip.
May 2023
The front desk, concierge and on call /after hours maintenance staff were really helpful. My Air conditioning unit was faulty - pumping out freezing cold air, I was given extra blankets but when I asked management for some sort of refund or acknowledgement of the poor quality experience with room- nothing was offered.
I arrived into wellington in the evening. I was in Wellington for a very important meeting/presentation the following morning. On arrival to my room the air conditioning unit was blasting freezing cold air out. The room was really cold. I tried to adjust the fan and temp but the air con unit was faulty. The maintenance on call came to assist as best she could but there was some lock on the system that could not be fixed by the oncall. I asked for a room change but was informed that the hotel was at full capacity. The staff were really helpful but the situation and proposed solution was below standard. I hardly slept due to the cold air and fan blowing on my head all night. I was offered extra blankets that night but did not sleep well at all. If I come to stay at a hotel and pay money for a comfortable nights sleep, this is not the sort of issue you should have to deal with. The next day the usual maintenance person was able to fix the issue, needless to say I was really not in the best shape for my meeting. I have found that my stays at this hotel over the past 2 years have been a bit hit and miss. (tired dated decor in apartment wing and minimal items for tea or coffee) I am reasonable and understand the options to address this issue on the night were limited but what most disappointed me was the lack of recognition of this imposition from the manager whom I spoke with about this. I had expected some sort of refund or something to reflect the lack of quality this room offered on the first night. To date I have not heard back from the hotel. I had left several messages prior to departure.
The decor was incredible, the kitchenette had everything you could ever dream of/want! We loved the fact there was a dishwasher, washer/dryer too. We loved the location, and the staff were so incredibly helpful with every request and query we had! We also loved the fact there were good pots and pans to use.
The air conditioning facilities were great during the day but at night time when it got particularly hot we were unable to keep the aircon on as it was incredibly loud. (The fan system wouldn't work so it only had one function) there were no windows in our room that we could open so we found ourselves waking up every so often to turn the aircon in for a bit to cool down the room, and then turning it off again so we could sleep.
the comfortable bed and nice warm shower with good water pressure. the hotel is full of art and not dusty! I had the best sleep after a long drive. sad that we didn't get to use the tub but highly recommend!!
The bed was super comfy and the room was lovely
There was poo in the toilet no one answered the phone for reception.
The bed, food, location, spa and pool
Worth a visit for the art but would not pay to stay there again.
Sep 2022
The art work is amazing and my room was lovely. Very close to the Courtney Place/ Allan St-Blair St bars and restaurants - and just across the road from the waterfront.
Overall the hotel is just a bit grubby. Skirting boards around hallways and public bathrooms need a good clean, corners are filthy, walls are marked. Basically looks like someone does a quick whip around but has not had a deep clean for years. Also we were very disappointed with the quality of the drinks in the Lobby bar. The Martini was almost undrinkable, and the wine we got to replace it was very average. The bartender was also very snippy about us returning our martini (which smelt like old socks). Considering the cost and reputation we expected a better standard of drinks. There was only one concierge on and I stood at that counter for at least 10 minutes before anyone turned up.
Will stay there again when in Wellington, but reception staff could be more friendly.
May 2022
Stayed here before, but never in a room like this one that overlooked the harbour and included a large balcony. Concierge staff helpful.
Reception staff rather aloof manner, even when not over busy.
Staff were very helpful with all the changes we had to make.
Staff were great very helpful nothing was a problem Anthony was very accommodating definitely go back
A short stay, but amazing nonetheless
Mar 2022
Staff here are awesome, the place is so amazing and so unlike your run-of-the-mill brand hotels, it truly does feel like you are in a special place away from home.
Room location was fab - loved the view - next time I would maybe ask to be higher :)
Not staying long enough to enjoy all QT had/has to offer :)
Lovely, luxurious stay in central Wellington
Jan 2022
Really spacious, comfortable room with amazing bathroom facilities. Lovely view towards Te Papa, and the Nespresso coffee machine was a real bonus. Staff were very friendly and always on hand when needed
Room service options were a little limited, but plenty of other options in the dining areas or in the city!
Really pleased with the flexibility with checkout. Staff under a lot of pressure at times at the front desk. But otherwise very helpful.
The bed was too hard. Same when we stayed last time in one of the apartment rooms. The shower this time was not great. The fittings are old and the rain shower option not needed or ideal.
Was a special weekend and had a blast. Location brilliant
Jan 2022
Really friendly staff especially the Valet parking team who had a hell of a job. Done with a smile
Really close to everything- wonderful art all around you in your hotel. Bathroom was nice and modern. Only two things - bed was saggy and breakfast was ok not great. Other than that was great place to stay. I would go again!
Only two things - bed was saggy and breakfast was ok not great
Next time we visit WELLINGTON will book in for a longer stay
Nov 2021
Quiet clean room looking down onto roofs of carport. Breakfast delicious poached pears, muesli and oat milk. Great hotel location . Could walk to most tourist attractions.
the bathroom needs a spruce up to get rid of the stained grout
Staff aquas excellent t tblugb Concierge can be hard to find for luggage, taxjs etc, seems to be over-committed at times.
Great spot, loved the balcony, love the hotel
May 2022
Had high expectations and was disappointed.
Oct 2022
No compendium except for online, which was incomprehensible and not seemingly tailored for QT Wellington specifically. Could not get booking at hotel restaurant and alternative restaurant was closed for the week. Room poorly maintained and servicing was haphazard.
Wie viel kostet dieser hotel im Vergleich zu anderen in Wellington?

Der Durchschnittspreis für eine Anmietung in Wellington beträgt EUR 91 pro Nacht. Diese Miete ist EUR 5 günstiger als der Durchschnitt.
Ist das Parken in diesem hotel inbegriffen?

Ja, das Parken ist als Ausstattungsmerkmal bei QT Wellington aufgeführt. Für weitere Informationen empfehlen wir Ihnen, sich mit dem Anbieter der Unterkunft in Verbindung zu setzen, um zu erfahren, wo Sie parken können.
Gibt es in diesem hotel einen Pool?

Ja, bei QT Wellington steht ein Swimmingpool zur Verfügung. Genießen Sie das Wasser!
Ist QT Wellington haustierfreundlich?

Leider ist dieser hotel nicht haustierfreundlich. Versuchen Sie erneut zu suchen und filtern Sie nach "Haustiere erlaubt"
Welche Ausstattungsmerkmale sind bei QT Wellington verfügbar?

Wir haben 13 Ausstattungsmerkmale für diese Unterkunft gefunden. Dazu gehören pool, klimaanlage, küche/kochnische, internet/wlan und rauchen erlaubt.