Siargao Island Villas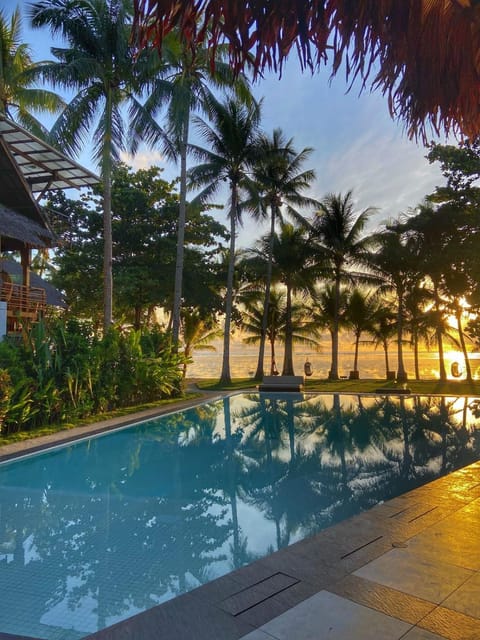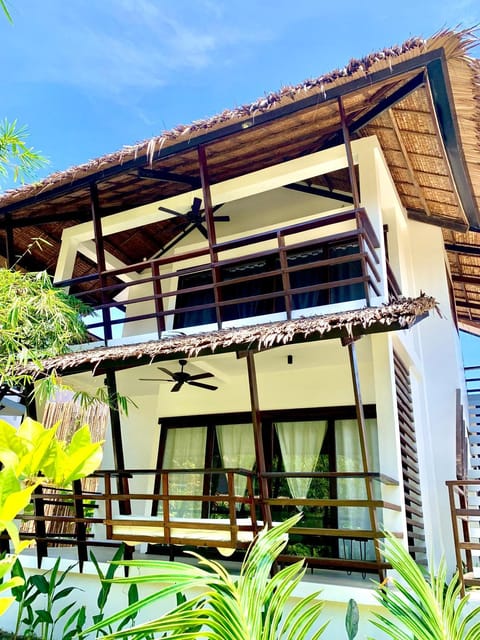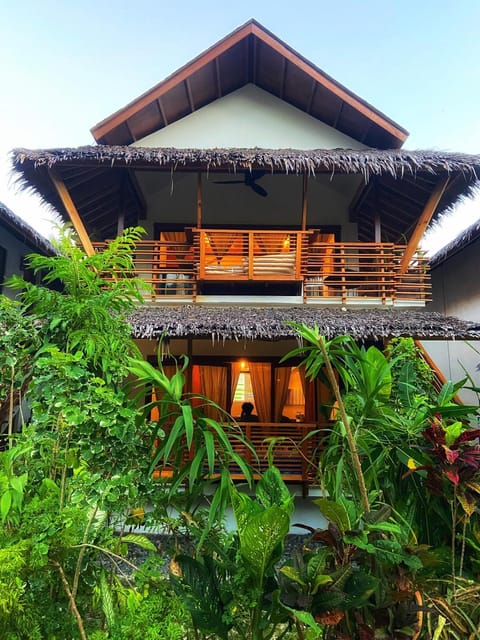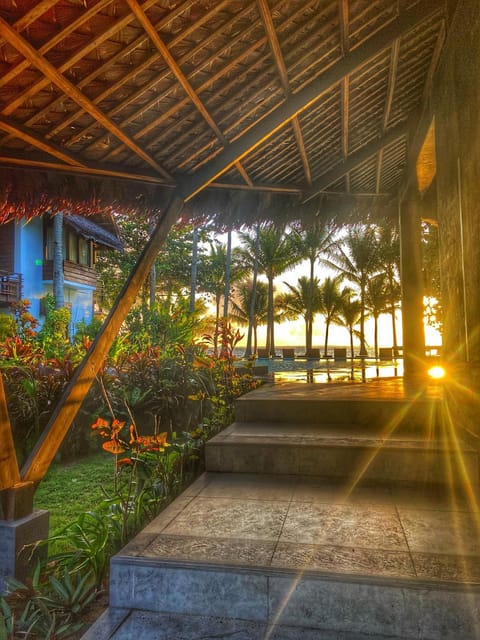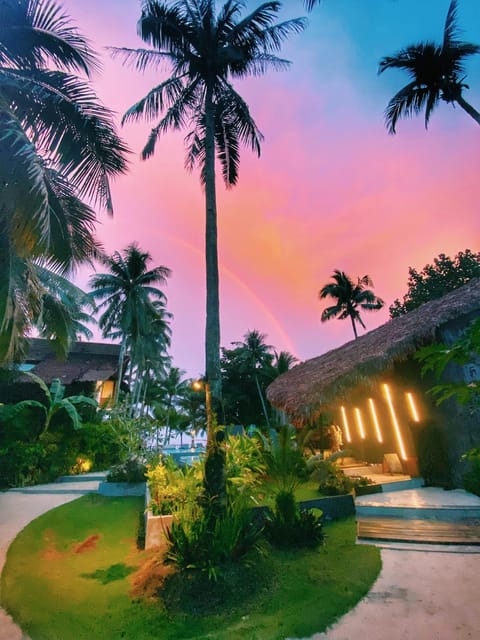 Hotel in General Luna
Pool
Klimaanlage
Küche/Kochnische
Eingebettet in General Luna, dieses charmant room in hotel für EUR 67 pro Nacht ist ein phantastisch Option für Ihr nächstes Reise. Die Siargao Island Villas in General Luna liegen nur wenige Schritte vom Strand General Luna entfernt und bieten Unterkünfte mit einem Außenpool, kostenfreien Privatparkplätzen, einem Restaurant und Wassersportmöglichkeiten.
Pool
Klimaanlage
Küche/Kochnische
Internet/WLAN
Rauchen erlaubt
Parkplatz
Waschmaschine
Balkon/Terrasse
Whirlpool/Spa
Strand/Ufer
Garten
100 % verifizierte Bewertungen
4.1 / 5 (324 Bewertungen)
  The resort in overalls is beautiful. Stuff are very friendly, tasty food and drink clean and comfortable. Very quiet area but with 5min walking distance to the bars, restaurants and shops. Recommending to everyone family's and couples.
Comfortable with the room and the staff.
May 2022
We're comfortable at the Pool side Bar/Restaurant with a smile and the kindness to the F&B Manager Mr. Kerby.
Front beach area needs to improve
We love the Villa - very clean, cozy and spacious villa, with a huge bathroom. Non stop water supply in the bathroom, with bathsoap, shampoo, clean towels. Overlooking pool and beach. Free wifi, motor rental, breakfast at poolside.
not recommending this place for now.
Dec 2022
we could see that the staff tried there best to accommodate needs of guests despite there being a knee deep flood in their property. keyword is " in their. "
this place does not meet our standards for leisure travel. we arrived during bad weather, there is a lot to mention on how this property could improve. wouldn't recommend the place to people we know. normally when weather conditions are not the best it is a test of hospitality and facility. we got the island villa. value for money is rated low. some few points: common area/ reception: - the flood within the resort was knee deep. after discussing with locals apparently siargao's worst weather conditions are in December. this hotel needs to think how it can accommodate guests easily with floods as there seemed no drainage in their property. or communicate their conditions are not the best during bad weather to manage expectation of guests. - check-in communication: there seems to be a misunderstanding from the app. they need to update their info on booking.com info. app said check-in anytime. island villa room: - price is too high for what you get. - bathroom did not feel that sanitized. -water pressure very low - lack of toiletries provided. - feel of the place overall felt cheap for the price you pay. - blanket was thin piece of blanket. we could go on. one could get better in another IAO villa / resort for the price. sorry but this is the truth.
Warm and friendly staff, the location as well is very accessible.
This is one of most beautiful resort we ever seen! Far from the busi area but not to much, it feels like heaven! The rooms are clean and big, great shower and daily cleaning was great. The breakfast was pretty reach for a Philippine hotel, and the stuff helped everything we needed. I recommend!
The fact we had to leave:)
Book the beach villa!
Sep 2022
The view from the Beach Villa was spectacular and it's super nice to sit on the swing chair. We really loved the pool area. The staff are friendly. The location is great!! Bed was comfortable. The airport private van we booked was a comfortable way to get in fast. They assisted with booking a tour for us including a hotel pickup which was good.
The shower was ok, except a bit low water pressure. My friends in a different room didn't have hot water, this was fixed after a few days. Room was a bit dark and there were little bugs on the extra bed that were cleaned the next morning. The beach villas are far from the construction area, so there is no noise like other guests were experiencing.
Had a horrible and stressful vacation!
Mar 2022
The staff were always trying to do their best to help but sometimes there's a little hiccups here and there. They're like misguided sheep. They have no solid leaders to follow.
Didn't like that they oversell their place and under deliver. Disclosing the truth about showers not having a working heater would have been nice to know beforehand so I can make the right decision. Too many problems that could have been fixed before they rented out their rooms to unsuspecting guests. The fact that there's no hot water in the shower, leak in the bathroom is frustrating. Bugs and ants in the room (I bought my own bug spray and sprayed the room and balcony instead of waiting for the staff to do it) it's a problem when you want to sit outside and they're just biting you left and right. I also don't like the lip service I get from the managers. Sorry means nothing if you don't address the issues. And there's plenty of issues here that needs to be addressed. Food is also served cold when it's supposed to be hot. Even coffee that's supposed to be hot is either cold, lukewarm or nonexistent just like what happened on my 3rd day. They gave me an empty cup with instant coffee and no hot water in sight. I had to call the receptionist three times and was told that they were bringing me brewed coffee but that never happened. They advertised brewed coffee with your breakfast, not instant coffee with no hot water to mix it with. This place needs to have better managers that can lead and make this place successful. I've stayed in many hotels and this is one of the worse. I didn't feel like it was a relaxing vacation when it feels like I'm pointing out problems/issues that they should have fixed before they started renting out the place. So far all the bad reviews that I've read are quite true and accurate since I've experience it firsthand. They only serve breakfast which was only disclosed to me when I checked in. Restaurant is closed. Why bother to open the resort if you're not ready for your guests? The beachfront is also not cleaned and cleared of debris because they said, there's not a lot of guests in the hotel.
AWESOME AND WORTH IT
Aug 2022
the staff were all courteous and accommodating and the villa is amazing..
the toilet smell bad.. even if its clean..maybe because of the water..im not sure..
The staff and location are great as usual
Algae build up in pool. You can feel it on your skin as you step in. Needs circulating water flow, chemicals, and tiles cleaned. I was there in November and was nice and blue. Over the duration of this stay, 6 nights, saw it slowly go from a tinge of yellow to green. It was reported to staff and they were going to action.
The sea, the pool, the size of the suit
Nice but don't sleep in the suite at the bottom because there is a lot of noise from the suites above. And there is an annoying part, there are a lot of local dogs that bark all night. The cleanliness here is bad
Great place to stay in Siargao
Jun 2022
the room and the bathroom are spacious. the location is near cloud 9 and there are many other restaurants nearby. the breakfast is different everyday and they are all delicious. the staff are very nice and welcoming.
they are beachfront but we never really swam in the beach. not their fault, there are just too many seaweeds.
One of the best resort in Siargao
Apr 2022
The resort itself was beautiful. It has a nice view of the beach, great pool, clean environment and very hospitable staff. The rooms are clean and tidy and has daily room service. The room we stayed was the sky villa which has a stunning beach and pool view. The wifi was fast enough for our needs. Beach towels were always available during our tours and swims which was very useful. I'd like to thank the amazing staff who was very friendly and also helped me with setting up my suprise dinner for my fiancé especially; Rina, Tina, Mari, Rachelle and Charlie.
The only negative point I can mention is the bit of noise during the day due to the ongoing renovations from typhoon Odette. However, it was understandable since all resorts in Siargao were affected. And the noise did not continue at night.
the property is so very clean, classy and relaxing! well maintained! the villas are very well architectured, the exterior design is catchy and the interior design is unique. Stayed Island villa and it was spacious. The reataurant served good food and the staff are very nice. I love the stay!!
nothing much really. i love everything about it there
We had fun and a great stay
Sep 2022
The property is really nice with delicious breakfast. Room is so nice and bed is comfortable. it is also near to all restaurants.
Very disappointing. Needs a lot of improvement! Muy decepcionante, necesita mucho que mejorar!
Sep 2022
The pool area, gardens and restaurant are well maintained and nice! La zona de la piscina, los jardines y el restaurante están bonitos y cuidados. El resto un completo desastre!!!
It has been a horrible experience in every way. The restaurant and pool area are well maintained but the rooms are, both the new and the old villas, very poorly maintained. The first two nights we slept in Villa 1, it was one of the modern ones and it was right next to the construction works (from 7am to 5pm), which made it impossible to sleep after 7am in case you wanted to rest a bit longer. After 2 nights we asked for a change of room where we could rest better, and they offered us the island villa 8 (supposedly a higher range room) and at first they told us that we should pay the price difference per night. We refused and then they agreed to make the change… in the end, I don't know what was worse if the noise from the construction of the previous room (in addition to the fact that the water came out orange in the shower and toilet)... or the constant strong smell of pee in the bathroom of the room we were changed to. Not to mention the cockroach I found inside of the room… During the stay we asked reception on more than 3 occasions to clean the bathroom because it smelled like pee. Reception staff does not seem to enjoy guest servicing, they make you feel like you are asking for big favors instead of like a guest. Cleaning service was not great nor dedicated... they would normally forget to replace towels or bring toilet paper once exhausted. So we had to keep calling for asking for those with the subsequent long faces.. Even breakfast is a buffet with very few options… 2 of the 4 days we went out for breakfast! There have been lots of small things that after 4 days make it annoying and exhausting to be "fighting" with the hotel to try to enjoy a decent stay, which definitely shouldn't be the way to feel during your vacation. We thought it necessary to be raised to share it with other potential guests. This was definitely not a good experience and it is difficult to believe anyone would be satisfied, let alone happy after staying here.
A very relaxing stay. Thank you Siargao Island Villas.
Jun 2022
The place offers speedy internet which is good for us since we need to work while on vacation . This is a very quiet and secured place. The variety and preparation of the food is good enough. The facility is clean and the staff is very attentive to our calls. We will definitely recommend this place.
The outside Toilet is the best unique feature of the hotel. Welcome drinks is good. But restaurant has a good view. Beach in-front is not swimmable.
Hot water is very very limited. Bed sheet and comforter is itchy and room is so hot. And has a little smell.
Beautiful Villas with a stunning setting
Dec 2022
The locations as well as the rooms were perfect and the whole setting with the pool and the beach is just stunning. We really enjoyed our stay here and the staff is just amazing! Highly recommend it!
The location is perfect, few mins tricycle ride to restaurants, cloud 9 wharf. About 10 mins ride going to the market to hire a boat going to Guyam Island. Swimming Pool is really clean. Breakfast is good.
Great couples retreat
Mar 2023
The location is off the main road, so it is easy access to start off. The rooms are nice and spacious. Simple without overcrowding with furniture. The shower had an amazing hot water heater and a gigantic size. The rooms are easy to get to. The staff let us drop our stuff with them because we checked in early. They even delivered it to our room. While waiting for the room we went to their dine in restaurant. It was decent priced and great tasting food. The food is more of an Indonesian/Thai style. Lots of local dogs are just sleeping around but are friendly with collars, so good. Free wifi, but don't expect a TV in the room if you are used to it. Also, beautiful pool along with direct beach access. I would recommend this location for anyone who is a couple and want something unique to stay at without paying ridiculous prices.
Good and relaxing location! But service was slow and free breakfast during our 4 days stay was cold.
May 2022
The location and the rooms exceeded our expectations. Great place to relax.
Very slow service, we called to ask for water and it took them 30 mins to send water to our rooms, also we have to request for toiletries because none was in our room. ALso the free breakfast was COLD! Not something to look forward to.
the location and the food
no hot water in the shower
the view and location of the hotel is good but poor hygiene, and staff are forgetful. overall i will never be staying th
May 2022
the location and being at the beach front
the room has a lot of issue when we checked-in, bath mat was wet, no aircon remote, heaps of mosquitos, telephone not working, no kettle, kitchen is slow, receptionist especially the guy is incompetence.
Beautiful resort.
Aug 2022
Cool hotel with a perfect location in Siargao
Mar 2019
The hotel and the bungalows are clean. The room was huge. We had a great view from our room.
We love the ambiance of the resort. We enjoyed playing table tennis and relaxing massage.
Oct 2022
The breakfast was good but i would recommend to add filipino foods. The location of the resort is good.
The pool needs some improvement, the aircon of the room is not that cold and I don't like the idea of outdoor shower room when there's an establishment/workers beside our room.
it was comfortable and relaxing. just one of the staff at the front desk was not so helpful and approachable. one of our
Dec 2022
the ambiance and the food
The accommodation was beautiful. Large spacious room, good AC as well as fans, modern finishes and great location with beach access. Booked a private boat tour at a fraction of the cost compared to tours around the island, with Roger who was very helpful.
Check in time on booking.com is between 13:00 - 17:00. We arrived at 13:30, and were told that check in starts at 14:00, so we waited in an open area (reception / restaurant) for 30 minutes in the heat. At 14:00, when enquiring if we could check in, we were told they need another hour, which is absolutely ridiculous. We managed to drop off our bags and have a shower, and then left so that they could continue cleaning our room. Restaurant states dinner is available until 10pm, however when I tried ordering something at 9pm, I was told the kitchen is closed. Also earlier in the day, no grilled items were available. No hot water, and very very slow WiFi. Lastly, the villa is not too soundproof. We had some noisy neighbours who played loud music and had chats until late evening, which kept us up for a while, which might be important if you're coming with a family or have an early morning.
I would stay again in my next visit .
Aug 2022
staff… number one! location, resort , surroundings are very well- kept
The bathroom / toilet was great , However, water can accumulate in the bathroom and the distance between the floor and the bathroom floor can easily have the water overflow to the main floor. The restaurant offers good food but very limited in choices and availability. For people who are staying longer and choose to eat at the restaurant, the choice of food is limited and also the availability of the ones in the menu so that makes it harder. Also during buffet, I'm not sure if the restaurant manager has anticipated the number of guests against the amount of food served because most of the items were running empty and guests have to wait for a refill which takes about 10 to 15 minutes to refill. AC does not give a good temperature. it was hot in the room
Staff, garden, pool area and breakfast were fantastic
Internet is only running at 1 Mbps, only enough for WhatsApp and email. Netflix is impossible. Seems it's shared with a company next door and after 0900 the internet goes very slow. The garden villa room was humid and dated. Something we didn't expect due to the price we paid (£450). Towels and sheets didn't look new.
romantic place for couple. big and spacious room for family or group of friends.
Jul 2022
spacious room with terrace and a big toilet.
Great ambiance and location
Jul 2021
Room is very pretty and clean. Resort is close enough to lots of cool restos in General Luna. Ambiance of the place and the resort itself is realIy good. I love the free use of paddle board and their big pool.
We just had one problem when we booked for a shared van from the airport, apparently the driver of the van was not aware that he's going to pick us up. Not sure if it was a miscommunication between the resort and their contact driver or what. Anyway, good thing there were lots of shared vans at the airport so we just rode one to the resort. Resto service is kinda slow too.
Room is amazing. Exactly like the pics. Staff were incredibly friendly and helpful. Even though there was still construction work going on (rebuilding after the typhoon), we never heard any of it. Food from the normal chef is fantastic.
Could never get a hot coffee, was always lukewarm. If the chef is not there the food is only ok.
well the breakfast could be a lot better for the price , you have to choose from a menu and half the things are missing
Siargao is still recovering from the ravages of Typhoon Odette. Siargao Island Villas is one of the first to open and that's really good. Their staff is very accommodating. Thank you to them.
Wie viel kostet dieser hotel im Vergleich zu anderen in General Luna?

Der Durchschnittspreis für eine Anmietung in General Luna beträgt EUR 37 pro Nacht. Diese Miete liegt EUR 30 über dem Durchschnitt.
Ist das Parken in diesem hotel inbegriffen?

Ja, das Parken ist als Ausstattungsmerkmal bei Siargao Island Villas aufgeführt. Für weitere Informationen empfehlen wir Ihnen, sich mit dem Anbieter der Unterkunft in Verbindung zu setzen, um zu erfahren, wo Sie parken können.
Gibt es in diesem hotel einen Pool?

Ja, bei Siargao Island Villas steht ein Swimmingpool zur Verfügung. Genießen Sie das Wasser!
Ist Siargao Island Villas haustierfreundlich?

Leider ist dieser hotel nicht haustierfreundlich. Versuchen Sie erneut zu suchen und filtern Sie nach "Haustiere erlaubt"
Welche Ausstattungsmerkmale sind bei Siargao Island Villas verfügbar?

Wir haben 11 Ausstattungsmerkmale für diese Unterkunft gefunden. Dazu gehören pool, klimaanlage, küche/kochnische, internet/wlan und rauchen erlaubt.