Hotel New Otani Tokyo Garden Tower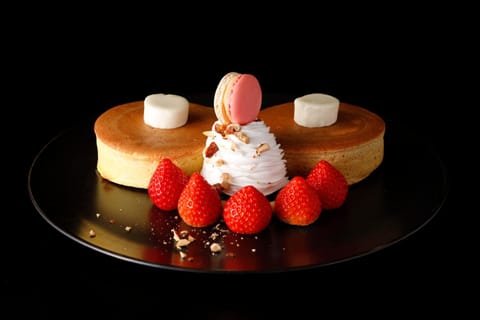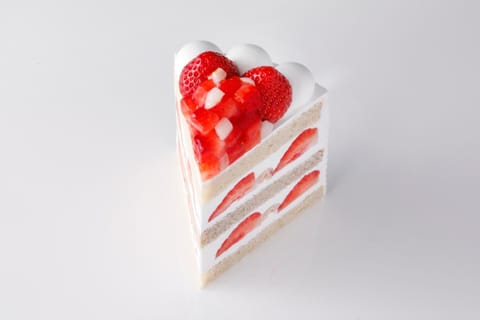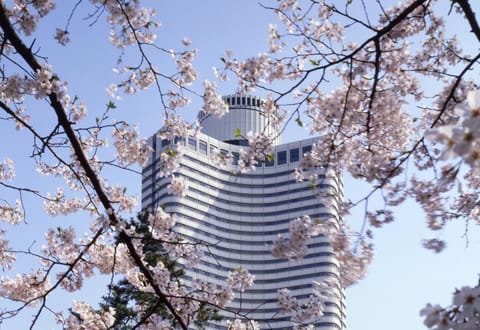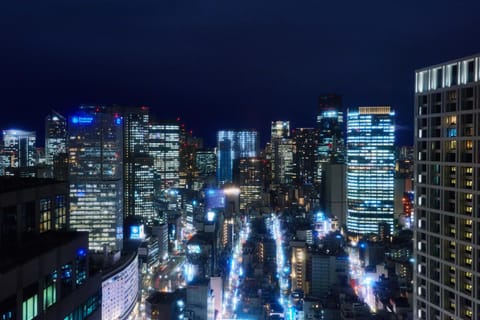 Hotel in Shinjuku
Pool
Klimaanlage
Küche/Kochnische
Gelegen in Shinjuku, dieses charmant room in hotel für EUR 206 pro Nacht ist ein großartig Option für Ihr nächstes Reise. Das Hotel New Otani Tokyo Garden Tower erwartet Sie in günstiger Lage, nur 5 Gehminuten vom U-Bahnhof Akasaka Mitsuke entfernt. Zum Hotel gehört ein 400 Jahre alter japanischer Garten.
Pool
Klimaanlage
Küche/Kochnische
Internet/WLAN
Rauchen erlaubt
Parkplatz
Waschmaschine
Whirlpool/Spa
Fernseher
Rollstuhlgerecht
Garten
Familienfreundlich
100 % verifizierte Bewertungen
4.3 / 5 (324 Bewertungen)
We've stayed at the New Otani multiple times and it is one of our favorite accommodations in Tokyo. Location is excellent, grounds and hotel are beautiful, the staff is attentive.
The view on garden side was beautiful especially since it was clear day to see Mt. Fuji.
That I could hear people above me stomping and talking loudly in the middle of the night. I called front desk and they addressed the issue right away.
It was a nice stay with helpful staff and beautiful surroundings . The restaurants were only average but had very expens
Mar 2023
The staff was polite and always there to help.
Restaurants were so expensive we often had to leave hotel to get meals .
Pretentious hotel, expensive extra costs for facilities, but large and comfortable room.
Dec 2019
The room was very large, especially from what we saw of other hotels in Japan. The bed was comfortable. The location was quite handy, short walk from the metro and local restaurants. The shops on site were also useful for stocking up on snacks and sake to have in the room!
This was like any other Western hotel in the world except with one ridiculous caveat. In order to use the Pool/Sauna/Gym you had to pay an extra 500 yen (around 50 euro) per person, per day!! An extra fee was mentioned upon booking, but the amount was not stated and 500 yen is just ridiculous, on top of the price we payed for the room already! Perhaps I am being ignorant and this is a normal thing in Japan, however, I have never experienced this before. The rest of my trip I stayed in aparthotels and there were no extra fees at all to use their facilities. The restaurants were also ridiculously expensive. We ended up going out in the rain to find somewhere to eat near by. We booked this hotel at the end of our trip to enjoy some rest and relaxation and were quite disappointed.
The room,staff,location everything about the hotel was good.
The check-in was not smooth as was expected.
The hotel was amazing in every way.
Excellent facilities and helpful staff.
Feb 2023
The hotel has everything you need or might need.
the good location and facilities are adequate.
the breakfast selections are not appealing and lack fresh fruits.
The Beautiful garden,Soo relaxing and good for pictorial.
Little bit far from the train stations. Lobby and rooms are confusing because of the distance of Main Tower to the rooms.
Lovely staff but not hugely convenient for accessible restaurants / bars
Nov 2022
Some of the staff were lovely and helpful. Beautiful japanese garden!
The breakfast buffet was not high quality - such as the fruit was tinned. I chose the hotel because it has a swimming pool and spa but I was only told at check in that it was only open to members and not hotel guests.
Very nice hotel with perfect service in a higher price level
Mar 2023
Room was fine and big. AC well adjustable and functioning. Not possible to open windows. Location is almost perfect in Tokyo. Many metro and/or train stations around easy to reach by feet. Complex of 2 hotel buildings connected with Loby and surrounded by a Wonderful hotel garden. Breakfast in the japanese style accompanied by some international meals. Almost unlimited amount of coffee and tea. Possibility to use dressing room after checkout in hotel underground. Very friendly staff everywhere
Would appreciate better possibilities of waste sorting
I loved the decore, had a very modern atmosphere to it, but when you enter the restroom it took you back to a traditional aesthetic style. I enjoyed the rooms' transition very much. Upon walking out of the room was what you'd expect from any hotel, but you can tell attention to a luxurious atmosphere was pursued from start to finish. No issues there. Going through the buildings, my first time, was quite confusing. The front desk was so oddly far from the actual hotel building, i had to walk maybe a quarter of a mile to get to it. However, the walk was not a boring one, consider it a scenic route. You're walking past shops that present some interesting items from pottery, to garments, to sweets like unique chocolate shops or the well forgotten Macaroon. The oddest thing to see was that although the hotel has its own cafe, it also houses plenty of different restaurants to choose from, and a bar near the hotels' front desk. Clearly a very unique hotel at this point. Another genuinely gorgeous attraction was the hotels' most notable possession; its' garden.
Well, when i was given the breakfast, although it was absolutely delicious, i think there was something different in the eggs. My throat swelled up so much I expelled my breakfast soon after. That was not fun. Never happened to me with eggs before, but had no idea what ingredient there was in the eggs that i was allergic to, so I felt like I shouldn't say much about it. Another thing i didnt like very much was that everything was quite pricey. Quality was there, the hospitality and service was there, but things seemed way too simple to be as pricey as it was. For example, breakfast, the eggs benedict presented itself done well, but there seemed to be no soul to it. No creativity, no flare, just your standard eggs benedict. Same thing with the scrambled eggs and sausage (which looked like it came from a frozen food isle at your local grocery store.). The breakfast seemed like it was not worth the price. I can't say much of anything about the lunches or dinners because i didnt order any from the hotel itself. I went else where. So in conclusion, i felt like the breakfast didnt live up to its worth. I know the price is what it is for the service and hospitality, but the fact that they didnt put passion into making the food, like anyone that enjoys food as much as i do would do, honestly triggers that mildly infuriating feeling in your system. It was sort of a let-down.
pleasant first two days in Tokyo.:a good welcome
Mar 2023
I like the location, with the view on a large garden, I like the decoration of the hotel with colourful modern carpets and lots of flowers all around. I liked the variety of restaurants available in the house. The lobby area is a bit poor so we didn't spend anytime there
They have a lots of restaurant but they close a bit too early, especially if you arrive late. I also did not like that you have to pay extra money if you want to enter your room before 2 pm
Great location, views and staff was extremely kind and helpful.
The room facilities are a bit outdated and all services in the complex are very expensive, but in the end it was well worth it.
Great facilites and views of the city. Garden was lovely and variety of options for food whether its breakfast provided or dinner
Good location, Attentive service (bell captain, housekeeping, concierge), Good room amenities.
This time I stayed at the Garden Tower, but I was not notified in advance that the Reception and Bell Captain services at the Garden Tower had been suspended. I had to call the Bell Captain from the main building by phone to take my luggage, and had to wait outside in the cold while I waited for him. I had to go all the way back to the main building to check in, and then back to my room in the Garden Tower. Also, when I needed to catch a cab in the morning, I had to go all the way to the main building, which lost me certain time. If I had been informed of this in advance, I could have made a reservation in the main building, which would have been very disappointing.
The shampoo/soap container is too small
Wie viel kostet dieser hotel im Vergleich zu anderen in Shinjuku?

Der Durchschnittspreis für eine Anmietung in Shinjuku beträgt EUR 74 pro Nacht. Diese Miete liegt EUR 132 über dem Durchschnitt.
Ist das Parken in diesem hotel inbegriffen?

Ja, das Parken ist als Ausstattungsmerkmal bei Hotel New Otani Tokyo Garden Tower aufgeführt. Für weitere Informationen empfehlen wir Ihnen, sich mit dem Anbieter der Unterkunft in Verbindung zu setzen, um zu erfahren, wo Sie parken können.
Gibt es in diesem hotel einen Pool?

Ja, bei Hotel New Otani Tokyo Garden Tower steht ein Swimmingpool zur Verfügung. Genießen Sie das Wasser!
Ist Hotel New Otani Tokyo Garden Tower haustierfreundlich?

Leider ist dieser hotel nicht haustierfreundlich. Versuchen Sie erneut zu suchen und filtern Sie nach "Haustiere erlaubt"
Welche Ausstattungsmerkmale sind bei Hotel New Otani Tokyo Garden Tower verfügbar?

Wir haben 12 Ausstattungsmerkmale für diese Unterkunft gefunden. Dazu gehören pool, klimaanlage, küche/kochnische, internet/wlan und rauchen erlaubt.