Emotions by Hodelpa Puerto Plata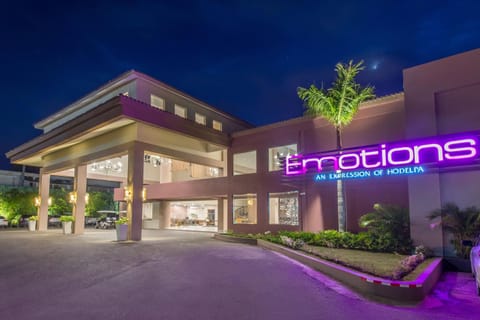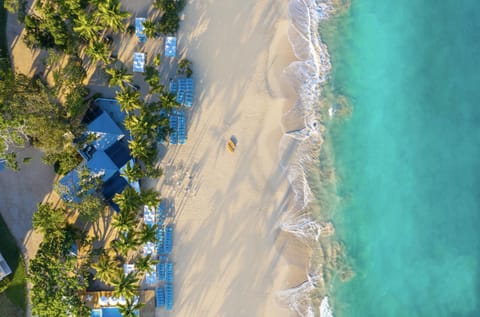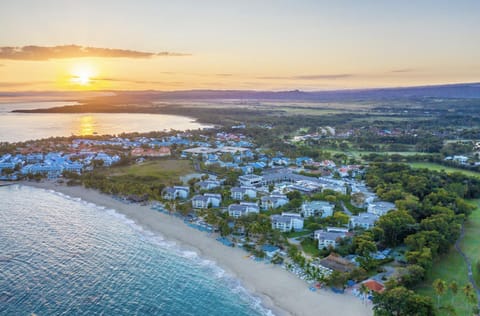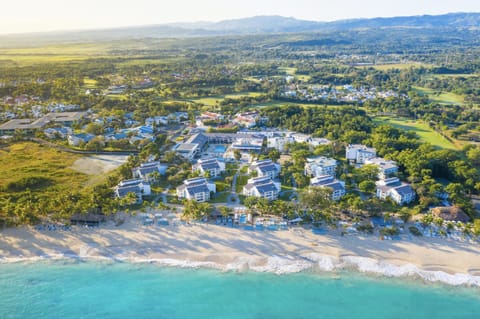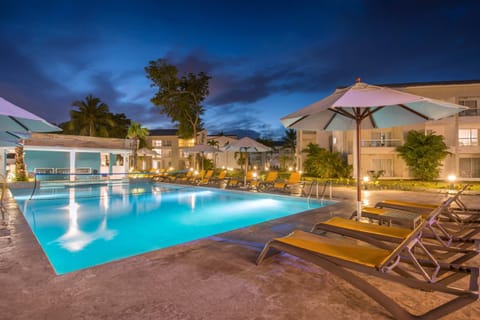 Hotel in Puerto Plata
Pool
Klimaanlage
Internet/WLAN
Eingebettet in Puerto Plata, dieses charmant room in hotel für EUR 124 pro Nacht ist ein großartig Option für Ihr nächstes Urlaub. Das Emotions by Hodelpa Puerto Plata erwartet Sie in Felipe de Puerto Plata, 200 m vom Strand Playa Dorada entfernt mit einem Restaurant, einem kostenlosen Privatparkplatz, einem Außenpool und einem Fitnesscenter.
Pool
Klimaanlage
Internet/WLAN
Parkplatz
Waschmaschine
Balkon/Terrasse
Whirlpool/Spa
Fernseher
Strand/Ufer
Fitnessraum/Fitnessstudio
Garten
Familienfreundlich
100 % verifizierte Bewertungen
4.0 / 5

"Gut"

(1'007 Bewertungen)
My and Perla birthday couldn't go worse
Oct 2022
We like the food, restaurant and bar staff were amazing also entertainment guys were pretty cool specially Michael
My room wasn't ready till 4 pm . Front desk people were careless. Then at customer service were treated like dumb wjth a bunch of lies from ADALGISA. Room AC didn't work IN 2/3 rooms my bed was falling apart. My brother room have to be charged 3 times due to bad conditions of the rooms. Therefore we passed 2 das with bad sleeping 😴
Staff, cleanliness, food, all extremely disappointing
Excellent place to stay
Aug 2022
Very clean Very well maintained Excellent beach location and near golf course Very comfortable room close to the beach Very comfortable bed Nice balcony, mine has a view of the beach The buffet was very good with option to seat outside.
Great time with my family !!
Jan 2022
very clean , spacious , very attentive staff
the bathrooms need to be updated , the rooms are ok . very boring at nights , no shows , no music around the pools . The dinner for the 12-31 was a disaster , nothing special . needs to be more organized
they sales you something so different in the website my family and I will never stay here I will make sure to pass out to all my friends never go there
the staff are trying very good to said NO to everyone
horrible. I will not go back
Apr 2022
the staff. Willy and Alba were very accommodating and with a true sense of great customer service. Great people
the false advertising. For example, three restaurants as available but only one restaurant per day is available. Even when I checked in I was told we had three restaurant choices. The food Buffett was awful. tough meats (pork chops and steak - don't bother). fish and chicken undercooked the disco was closed, therefore, no entertainment at night. I enjoyed the water aerobics class - only 20 minutes because of technical difficulties. problems with room keys that would not work,
The food got me poisoned
Apr 2021
The staff were very good and attentive.
The food was very bad, I was suppost to stay in for 2 nights but the send one I had to leave the property to go to the hospital.
the staff was very nice and polite
the breakfast buffet closed to early we where not able to eat breakfast
The pool. No shade, too sunny.
The staff is excellent.
May 2021
The staff is excellent, food is ok, no always the freshest, it's a beautiful place, housekeeping is excellent, checking in was annoying.
Pool should be bigger because it's a large hotel, checking could be easier.
a bit fun and relaxing
Aug 2022
the staff and comfortable room
The receptionist was a little bit annoying because he like to make a lot of jokes.
The facilities, the pool, the services and the food was excellent.
Amazing staff , very clean and lots of activities
Jul 2022
The property had a great number of activities such as a batting cage , tenis court , ping pong table , volleyball, minigolf etc
everything was up to my expectations , the only thing is the juices need to be more natural
Great experience, beautiful place.
Apr 2023
The place was beautiful, delicios food and the staff is very kind.
There is no variety in drinks and the juice are not natural.
great value for money, amazing facilities and perfect staff.
May 2023
the personal was friendly and always there for anything you need.
when locals came around it became hard to get lunch at the buffet.
The security is unprofessional.
The only nice host is Juan, and the lady from the coffee shop
Food is nasty, host are rude, no entertainment at all, at least open the club
very unorganized and inconsiderate staff.
Jun 2022
they made me wait outside for 3 hours (until 3 am) before giving me a room just because they couldn't find the doorman.
The experience you expect when visiting DR
Sep 2021
The hotel was very nice, on the beach and the staff was very helpful. my favorite part was the food, it's great to finally go to a resort in the Dominican Republic and not get American style food served to you. For that I stay in the U.S.
I would've like the alcohol that is included to be top shelf names. but everything else was great.
The grounds were nice and staff were friendly
it's nice quiet place very small
May 2022
The food was good I been to a bunch of resorts in DR this one so far is top 3
room smell like mold water drips in the bathroom reading other reviews I was warn
The food ,the rooms are spacious and clean.we love the environment..I will go back.
Lack of intertaiment. But is quite and a good place to relax.
SPIDER INFESTATION!!
Feb 2022
The entertainment was good.
Service was mediocre. My room key didnt work, my safe was broken, and the room was covered in spiders. Even on the bed. I took photos of spiders even on my pillow. I got a lot of spider bites during the night that later turned into clusters. They did not have good customer service as we asked for a room change and they did it with attitude. I don't think they believed me about the spiders but a sac must've exploded because all of them were baby spiders and they were all over. I took photos of them and of my bites. They had bad customer service we paid a VIP room for over $250 per night and they treated us like crap with the exception of the employees at the buffet who were actually nice.
Wrong room, broken facilities, flooding, poor time estimations and communication struggles
Mar 2022
The cafe was fantastic. All-inclusive aspects were convenient when functional. The location by the beach is great.
Book Junior Suite with a note "Stable internet required with quiet as a nice plus". Upon check-in, assigned the wrong room type on the first floor right beside the pool. Requested correct room and was, once again, assigned wrong room. After a full day of travel and hours trying to resolve the room, decided to just try again tomorrow. The third room was correct and quiet. The Internet went out five times over 15 nights. Twice were two 12 hour blocks (over 24 hours internet was out). Requested fourth room. In the fourth room, hot water, AC and internet went out. My last night it was so hot in my room I couldn't sleep but, no problem, for some reason fireworks were going off at midnight directly above the room so I was woken up anyway. Property flooded on week two. There is little to no drainage in many areas- it was like walking in a swamp at times. Hot water went out at the beach restaurant while using the bathroom. Soap all over my hands and had to run to the ocean to wash off. I spent many trips going back and forth to the hotel desk and them saying "come back in an hour" which was code for "we have no idea so just keep trying". Spent six hours, one time, trying to get guest services. Front-desk is overworked and not at all organized. Needless to say, this trip was an absolute nightmare. Your results may vary of course.
its ok at best. Would not come here again.
Mar 2023
The Cafe has delicious, pastries, and cappuccinos, and it's included with your stay. The food was delicious. The pillows , sheets and mattress were so comfortable. Mini fridge in room nicely stocked. bathrooms by the pool area and the beach were always clean.
The staff at reception was not sure why I was charged more on my card then what my receipt said. The AC in one of the rooms didn't work. We called the tech several times and nobody fixed it. We asked for toilet paper and they took almost 1hr to send someone. When I checked in I couldn't get in the room, reception said they would send someone and nobody came. I had to go down myself to get a new key. The staff at the Buffet come off w/an attitude when you ask them for something.(coffee, juice) All the liquor is super watered down. Impossible to get a reservation at one of the restaurants with a family group. Beach was all sand in the water. out of the three days I was there the pool was clean one day. The other two days there was a Band-Aid and flies.
I had a great time
Aug 2022
The breakfast was great, but it was very much the same thing every day.
After dinner there was not enough entertainment. No shows.
Could be 3 starts hotel, not 4.
Dec 2022
The beach was ok, hotel was big. Room was big with a balcony.
Shower in the bathroom was always clogged, sink as well. The food was almost always the same. Not a lot of choice, not at all. I could give maximum 3 stars to this hotel, not 4. Food was only typical Dominican, it seems like the hotel is more for local people's. Water in the shower had a HUGE chlorine concentration (swimming pool ok, can understand), not any other hotel in Dominican Republic I've been had this chlorine concentration, when you wash your face you keep smelling that all day. Definitely a point for this hotel to check this !!! Nor normal at all. Even if you got tanned on the beach, this chlorine will wash your vacation color away hehe. Terrible. Also Mexican and Italian restaurants inside the hotel were not delicious at all. Poor service. For 3 stars this hotel could be ok. For small kids ( 2...3 years old) almost NO any food good, except of the spaghetti, egg... Fruits: poor choice, not even ripe. They even have no microwave in the hotel, no any. You have extra coffee/wine(drinks)/games (small cars for kids)/gym locations in the hotel which are ok!
i loved the beach, but the food and drinks were mediocre. the staff was not attentive at all for the exception of a gent
Aug 2022
food and service were bad
the family room is a great size, comfortable beds, great beach and clean pools!
Dec 2022
super clean, friendly staff and great service!
Staff were pleasant and tried to make things more enjoyable.
The room had an awful smell and was humid. The bathroom was rusty. Cabinets and curtains were stained
Some staff are very friendly
The customer service and they don't help you with what you need.
Awesome place. We really recommend this place and would be visiting it in the future.
May 2022
Room was pretty good. Bathroom was nice and clean and bed was big and comfy. AC was flagless. The complex was not as big as we thought but it was easy to reach every location without getting tired. Food was great (the best snack bar I have seem so far) so were the drinks. Overall, it was an enjoyable place.
We missed some kind of sofa in the room. Also Theme restaurants did not meet our expectations, the regular buffet was way better.
Looking forward to my next visit.
Jun 2021
Room was perfect and clean. Wifi signal was strong in the room and everywhere on the resort. Breakfast, lunch and dinner were all great. Big selection. Friendliest staff I've encountered.
Occupancy was only about 15-20% and because of that the a-la-carte restaurants were closed. No problem though as the buffet was excellent.
The pools and grounds are nice, but useless if you're in the bathroom all the time.
Nov 2022
Reception was helpful and changed our rooms quickly. Pools were nice and grounds weren't crowded. Beach was nice and there were no vendors. Bed was comfortable and spacious.
Food was awful. I had diarrhea after every meal. I found plastic in my food three times, even in the meal we paid 50$ for during the 'romantic dinner' at the beach, which I greatly do not recommend. All the food we were given besides the steak and mashed potatoes for the 50$ meal were from the buffet. They also gave yellow pepper, but it wasn't edible because the seeds were still there. The carrots were too hard to eat and the first layer hadn't been peeled. The wine was cheap too. I don't remember the name, but we googled it and it was an 8$ wine we were drinking when 'fine dining.' Pillows were too stiff and high and made our necks hurt in the morning. Our first room was not cleaned at all. There was urine on the toilet, hand prints on the walls, hair and crap on the floor, and the room was damp and humid. We called reception and they cleaned up another room for us. We realized the next day that the new room had a leaking toilet that smelled like urine from a public bathroom. The bathtub on our balcony was dirty, and then the next day we saw that the plug didn't work so it wasn't usable anyways. We paid extra for that room and we got less. So we went from a dirty room to a broken room. At that point we didn't want to switch again and waste our time. This is the fourth resort in Puerto Plata we've visited, and it was the most expensive. We will not be coming here again. The food was worse than Sunscape, the grounds aren't as nice as Lifestyles, and the beach isn't as pretty as Wyndham. This is the second worse resort we've visited, second only to Wyndham, which had awful food but at least didn't make me sick.
Really nice, clean and quality
Pool not so exotic but clean
We go to the hotel and the check in last like 45 minutes. Then we go to the beach food and was good but the chicken had finish. We bring the kids to Arcade and almost all games wasnt availabe. The hotel was really empty. At night when we suppose to bring the children to the buuffet and there's not buffet. In that moment I just want it to leave. We got dinner in the Mexican restaurant , it was reàlly good. In the morning we ate at the buffet, no variety of cheese and the mangu was really baď. So we decide to go. I'm going to ask for discount of my pay bc was really dissapointed. At night there was not buffet bc the hotel
the time they took to gave us the room it was unnecessary
The pools were not clean the water was dirty, the bigger pools the water looked like a dark green.
Wie viel kostet dieser hotel im Vergleich zu anderen in Puerto Plata?

Der Durchschnittspreis für eine Anmietung in Puerto Plata beträgt EUR 132 pro Nacht. Diese Miete ist EUR 8 günstiger als der Durchschnitt.
Ist das Parken in diesem hotel inbegriffen?

Ja, das Parken ist als Ausstattungsmerkmal bei Emotions by Hodelpa Puerto Plata aufgeführt. Für weitere Informationen empfehlen wir Ihnen, sich mit dem Anbieter der Unterkunft in Verbindung zu setzen, um zu erfahren, wo Sie parken können.
Gibt es in diesem hotel einen Pool?

Ja, bei Emotions by Hodelpa Puerto Plata steht ein Swimmingpool zur Verfügung. Genießen Sie das Wasser!
Ist Emotions by Hodelpa Puerto Plata haustierfreundlich?

Leider ist dieser hotel nicht haustierfreundlich. Versuchen Sie erneut zu suchen und filtern Sie nach "Haustiere erlaubt"
Welche Ausstattungsmerkmale sind bei Emotions by Hodelpa Puerto Plata verfügbar?

Wir haben 12 Ausstattungsmerkmale für diese Unterkunft gefunden. Dazu gehören pool, klimaanlage, internet/wlan, parkplatz und waschmaschine.