The Last Frontier Boutique Resort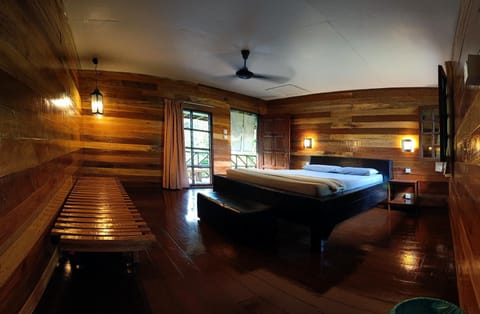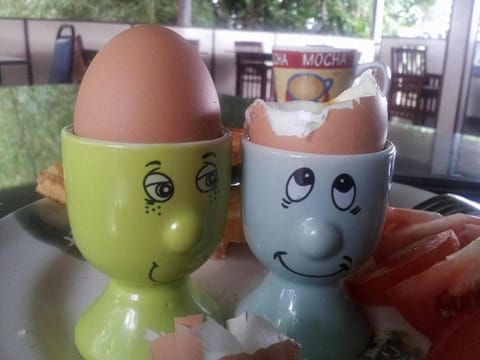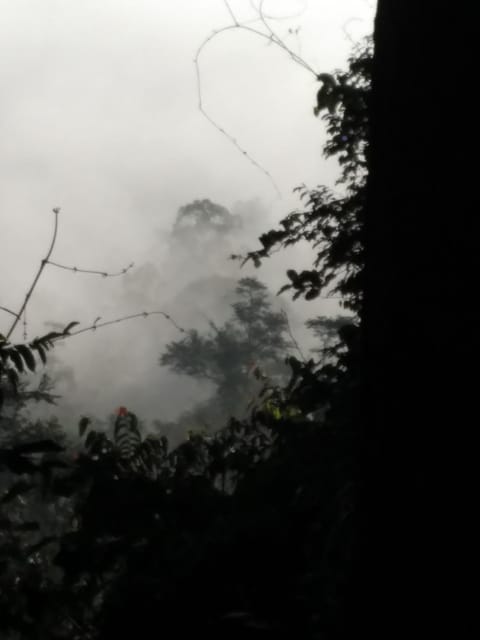 Hotel in Sabah
Rauchen erlaubt
Parkplatz
Balkon/Terrasse
Befindlich in Sabah, dieses schön room in hotel für EUR 165 pro Nacht ist ein phantastisch Auswahl für Ihr nächstes Urlaub. Das The Last Frontier Boutique Resort begrüßt Sie auf einem 100 m langen Hügel mit Blick auf das Naturschutzgebiet Kinabatangan. Sie wohnen hier in Bilit, eine 2-stündige Fahrt vom schönen Sandakan entfernt.
Rauchen erlaubt
Parkplatz
Balkon/Terrasse
Garten
Familienfreundlich
100 % verifizierte Bewertungen
4.9 / 5 (25 Bewertungen)
A naturalist's dream in the rainforest
Sep 2022
We spent 6 nights at the Last Frontier Boutique Resort and enjoyed every second. The opportunities to view wildlife are truly amazing, both at the hotel and nearby (at one point we even had a visit from an orangutan with her baby and juvenile). The hotel is very comfortable; the staff are all exceptionally accommodating; and Jason's cooking is reason to visit in itself! Very close to the Kinabatangan river, right in the heart of Sabah, the Last Frontier Boutique Resort should be on everyone's list. We will definitely be back.
We actually liked the path leading up to the hotel, it adds to the whole amazing experience, but the 600 steps that need to be walked may be difficult for some people (and there is no other way of accessing the place). That said, if you are fit and able-bodied, "Jacob's Ladder" through the rainforest to the top of the hill is all part of the magic; and, as a bonus, you can encounter wildlife along the way.
A Superb Experience. And also an outmost helpful, as we needed, included !
Oct 2019
The Staff and its Boss, Jason (a Malay Chinese Decendent from great Admiral Cheng He' s expeditions in late Song Dynasty) did the outmost to suit our experience ! We not only arrived late,due to underestimation of driving times compared to distance, but also on a flat tire the last 600 m. We missed the evening boat ride but were compensated by an early morning river excursion free of charge. We got met at the stairs and helped w our lugage (we are a family of 4). Then they fixed our tire. Not only that, my daugther lost her shoes and they managed to deliver them courtesy to Sepilok 120 km away. Food ? Probably the most delicious for a Jungle Lodge i ever experienced ! And i saw more than a few around the world (Africa, Asia, Brasil !). And the explanations given on the Rim Trek in nearly Oxford English. Very in depth and informative. A MUST if possible to get a Space with the "Last Fronter" if you come to Bilit. I added 3 pics of the delicious food. Others can be seen from their web page. Love
Amazing stay, thank you very much!
Aug 2022
The personal, the food, everything
The pilows in our room were not very good and a bit hard to sleep on.
wonderful environment so close to the wildlife
Sep 2022
The food was a particular highlight
steps! but I knew about them when I signed up.
We stayed here unexpectedly…We are there for a business trip and so happen this is the only available resort for our gro
Jul 2022
The concept, the location, the food, the package, the hospitality, and in other words, ALL…!!!
Lovely holidays in the jungle with great staff
Jul 2022
The accommodation, location, staff and food
Our stay at The Last Frontier was definitely one of the highlights of our whole trip to Malaysia! The accommodation and the hosts are simply amazing!
Amazing wildlife to be seen here! The river boat cruises were just incredible
Jul 2022
Lovely friendly 'family' atmosphere, small boutique stay of four rooms close together, Rhodel was the MOST amazing guide on the river boat tours finding us plenty of wildlife! Food was delicious and everyone was helpful at all times before and during our stay, made some amazing memories, would highly reccomend
The room isn't particularly airtight and we got greatly bitten on our second night!! A little more 'package' than anticipated with a rigid set structure to the days/meal times/activity/check in/out times
Amazing jungle atmosphere which will be hard to find somewhere else
Apr 2022
It's just amazing how Jason and his team took care of us. I have never experienced such individual, sensitive and thoughtful hotel management. One example is the food, which is not only excellent but a variety of Malay cuisine and the continent of each guest. The pickup from our hotel in Sepilok was reasonably priced and absolutely on time, as was our onward travel to another jungle camp. The Boutique-hotel simply organizes everything. Included in the price are 2 boat trips and a walk in the jungle (we added another boat trip for a fair price) with a very knowledgeable guide. The accommodation is in the middle of the jungle, so we could experience the feeling of nature and the jungle sounds up close, but at the same time enjoy the luxury of a clean, good hotel. Since there are only 4 rooms the atmosphere is very private and individual. It is good to communicate special catering needs in advance, as the food is always bought fresh in Sandakan, which is far away. We especially liked how much information about the country and the people we got from Jason (and we really asked a lot of questions) - afterwards we really felt like we got to know Malaysia a lot.
There is no WiFi, but they provide a hot spot which works for emails, etc. With a traveller-SIM card you get basic Internet access.
EXCEPTIONAL SERVICE AND PACKAGE
Feb 2023
Im so glad I found this place because it was absolutely amazing in every way. I did the 3 days 2 nights package which included two river cruises and a hike along with the absolutely exceptional culinary delights that Jason cooked up. Jason is the best host I've ever come across. He taught us so much about Malaysia and it's wildlife and cooked beautiful meals. He and his staff work so hard to make your stay is amazing. The rooms are so clean and comfortable. I loved the cruises, where you can spot the animals in the wild and the hike was great too. The property is on top of a hill and you have to climb quite a few stairs to get there but that is all part of the adventure. If your luggage is too big then there's lockers at the bottom of the stair where you can leave your big luggage and you carry up a smaller bag. This was the highlight of my trip and I would recommend this place anyone. If I were to stay again I would book directly with them.
everything was perfect !!
If I could I would give 11/10
Jun 2022
If you want to experience the Kinabatangan and want to get the best experience stop looking and book here. Jason and his team are one of the best hosts I encountered in over 20 years travelling the world. They made our stay an unforgetable experience and are extremely knowledgable. Food is fantastic as well. The only thing we can say is: Jason keep going delivering the best host experience and all continue protecting our planet so that also your great grandchildren can see the Urang Uthan at Kinabatangan.
Highly recommend!
Feb 2023
If you are up for a unique experience in the Borneo jungle, look no further. This boutique hotel was very Borneo, nestled on top of the hill, accessible only by tackling 600 wooden steps. The place was peaceful, misty in the mornings (as mornings in Borneo rainforest should be), sounds of jungle singing you a lullaby each night. Truely beautiful experience. Our host, Jason is a fascinating person, telling stories of the area and also helping us with itineraries for our remaining trip; on top of that ensuring everyone was looked after and well fed (thank you Jason for accommodating our request for mee goreng breakfast). Our guide for a trek and boat cruise was full of passion for and knowledge of the rainforest and the animals. The rooms were spacious and comfortable, and surprisingly, there weren't that many mozzies up that high.
The food was delicious, however, designed primarily for a western customer. Please note that Jason was kind enough to accommodate our request for a more local breakfast.
First of all Jayson's welcome, niceness and very helpful comments made our trip fantastic. Our guide was really competent and cool. The view is wonderful, the food is excellent. Lastly, I was sick during the stay and Jayson took the utmost care and did everything he could to make my stay as good as possible, even offering drinks! This guy is gold!
Maybe rooms could have AC?
Fantastic job to Jason Gertz and Rodell thanks so much
Oct 2022
Everything was exceptional, a very unique jungle resort that we will be visiting again for sure.
Everything. The location was amazing. Gert, Jason and all the staff were very knowledge and friendly which made us feel at home the entire stay. Food was incredible and you won't go hungry. If you want something special, I'd recommend booking it without a second thought. Easily one of best trip we've ever done.
Nothing, honestly not even the stair climb at the end of the day 😉
Wie viel kostet dieser hotel im Vergleich zu anderen in Sabah?

Der Durchschnittspreis für eine Anmietung in Sabah beträgt EUR 37 pro Nacht. Diese Miete liegt EUR 128 über dem Durchschnitt.
Ist das Parken in diesem hotel inbegriffen?

Ja, das Parken ist als Ausstattungsmerkmal bei The Last Frontier Boutique Resort aufgeführt. Für weitere Informationen empfehlen wir Ihnen, sich mit dem Anbieter der Unterkunft in Verbindung zu setzen, um zu erfahren, wo Sie parken können.
Gibt es in diesem hotel einen Pool?

Wir haben keinen Pool gefunden, der als Ausstattungsmerkmal für diesen hotel aufgeführt ist. Es kann sich lohnen, noch einmal zu prüfen, ob ein Pool für Ihren Aufenthalt wichtig ist.
Ist The Last Frontier Boutique Resort haustierfreundlich?

Leider ist dieser hotel nicht haustierfreundlich. Versuchen Sie erneut zu suchen und filtern Sie nach "Haustiere erlaubt"
Welche Ausstattungsmerkmale sind bei The Last Frontier Boutique Resort verfügbar?

Wir haben 5 Ausstattungsmerkmale für diese Unterkunft gefunden. Dazu gehören rauchen erlaubt, parkplatz, balkon/terrasse, garten und familienfreundlich.