Alicia Apartment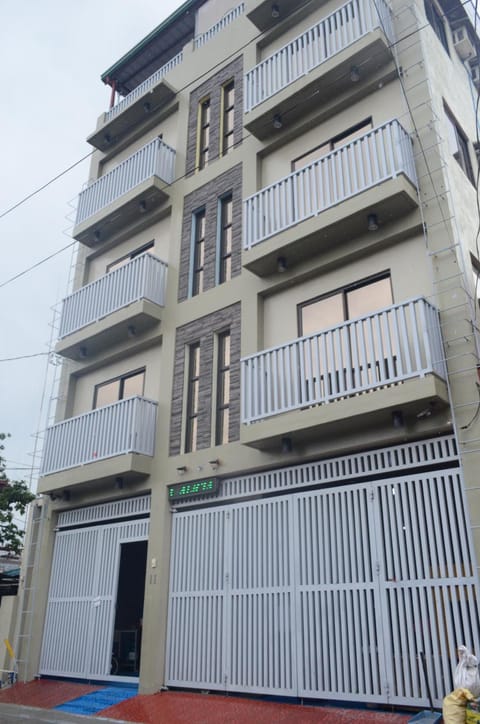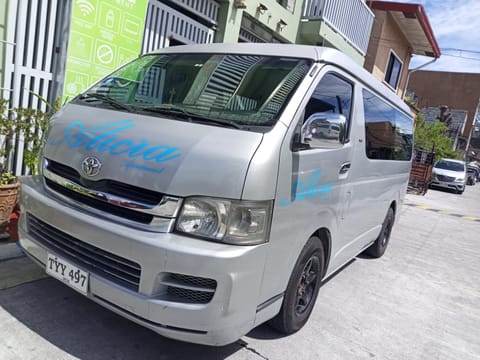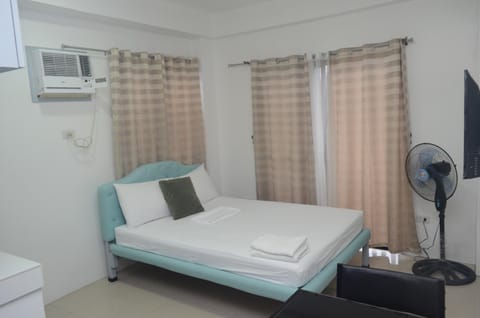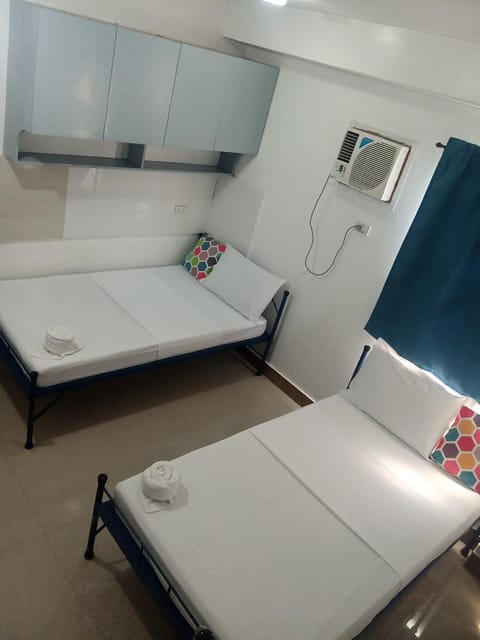 Hotel in Pasay
Pool
Klimaanlage
Küche/Kochnische
Eingebettet in Pasay, dieses attraktiv room in hotel für EUR 32 pro Nacht ist ein phantastisch Auswahl für Ihr nächstes Urlaub. Featuring city views, Alicia Apartment is situated around 1.9 km from City of Dreams Manila. The property is 2.3 km from Resorts World Manila. This air-conditioned apartment is fitted with a bathroom with a bidet and free toiletries. A TV is offered.
Pool
Klimaanlage
Küche/Kochnische
Internet/WLAN
Rauchen erlaubt
Balkon/Terrasse
Fernseher
Familienfreundlich
100 % verifizierte Bewertungen
3.8 / 5 (1'053 Bewertungen)
You have good and nice workers just need to improve the facility
May 2022
When we booked the room for quarantine purposes it says we can cook and had balcony. There was none in our room. I felt disappointed but since the staff were nice, i no longer complain.
No utensils to use and no phone inside the room so it was a little challenging to communicate.
We definitely gonna book another stay soon. The staff are kind and helpful. The apartment is near from the Airport and so to the supermarket too. They do have a shuttle that is a plus for us and not having a drama with the taxi. Alicia's Apartment is SUPERB!!! 👌👌
very helpful and friendly staff
Very good shuttle service. What I expected for the price. Very nice staff. The place is clean.
Rooms are Okay, expected for the price range, good location near the airport.
Jul 2022
Very close to the airport, great for overnight travelers that just need an inexpensive place to stay before their flight. They have a shuttle service to the different terminals that is affordable and not overpriced.
Garbage bin in the bathroom was not emptied.
Very close to the airport and nice people!!
It's not really clean, and the neighborhood around looks like a favela.
Very clean, close to NAIA, shuttle to all terminals. Friendly and helpful staff
For its purpose as a starting point fir an early flight, it is fine
Convenient and safe to stay .
Oct 2021
Very accomodating all staff. Clean and sanitize the room. The bed comfortable . We stay again .
transiting and we stayed here. wish they had an insect spray. the people are lovely though. really nice. feels a bit like you're staying in a village. the card machine doesn't work so try and take cash to pay.
insects in the room which is not just in this hotel but generally in the Philippines
Poor facility Lack of shopping/eating places nearby
Typical Philippine Accommodation, lovely Service.
Apr 2022
Totally awesome family feeling and best Service. You have to be used to Filipino Living of course as it's typical Local Area. Local Sounds as you should be used to. Very recommended from my Side.
This was a comfortable place to stay for the night. No frills kind of place but the room was clean as was the bathroom.
Due to poor plumbing the bathroom smelled of sewage so we had to keep the door closed to avoid a smelly room. Maintenance decided it was a good idea to drill into the opposite side of our wall in the morning. Luckily we were up early and on our way out to the airport.
Good place to stay and near to the airport
Apr 2022
This place is very close to NAIA terminal 1. It's an apartment so the accommodation is what you paid for. The staff are really accommodating & nice.
They have even option for smokers ! Its a first time i sow something like that. Plus Owner ofert free transport out or to air port ! Extremly convinient for some one first time in Manila !Plus it was quaiet around. Not so many people. Air condition work great!
Tv dont work, i culd not change chanels. They have almoust full stuf kitchen. Almoust. Ther was no way to cook.
The WIFI was good , included one airport shuttle!
The bathroom had a very bad sewerage smell, and the room was super basic, that's fine for the price, but the location being surrounded by very noisy neighbors and dogs made sleeping very difficult.
This place sucks not sure how they got that rating
Jan 2023
The transfers were good, and they did drop out tablet to the airport that we left behind
We're didn't get any sleep.... NYE celebrations right outside our windows music yelling and fireworks meant no sleep for all three of us. Staff didn't care, they have no ear plugs on hand and told me I'm the only one complaining. I requested a room change which helped at about 1am but we had to get up at 430am for a flight. My window was broken in my room so I couldn't close it to block out some of the partying. I wouldn't recommend this place to anyone
The staff where extra helpful. We where fetched to the airport and back to our next flight in their shuttle for free.
The staff were very nice and helpful. Close to the Airport and convenient.
Great staff and clean apartment!
Apr 2021
The staff were very accommodating. I didn't have to worry of being late for my flight as to their location is near the airport and they have excellent free shuttle service. My room was clean and they have a strong wifi connection as well- It was a good deal stay for me. Thank you Team Alicia! Will definitely come back!
The staff were nice. Breakfast was good and the room was clean.
The location though close to the airport was in the middle of residential houses.
The staff especially the receptionist are very accomodating. He is very maasikaso in terms of your needs and a very nice person.
Cleanliness is not that good, because i saw a used facemask under the bed which is color blue. I think they dont clean or inspect the under bed.
The staff are very accomodating.
A decent hotel near the airport
Jan 2023
The staff are really doing their best to give you a good stay. I also like the streets just around the hotel because they were very authentic the poorer Manilla. I didn't feel insecure.
The bed was hard and making sounds. The bathroom a little run down, but all functioning. And it was difficult to find a place to eat nearby.
I wont be staying here ever again!
Jun 2022
The room was clean and comfortable
The hotel cat was very active and noisy the whole night, keeping us awake. I commented on this the next day and the receptionist... a) acknowledged they had a cat, and b) looked at me with a "yes.. and?" type expression! Terrible attitude towards guests in my opinion.
The room is really comfortable. The sheets are noticeably new. it is good value for the money. Good find from OYO rooms. I found this while scrolling for nearby hotels within the area. I was able to relax due to a quiet location
limited parking options but the staff is really helpful to advise for parking availability.
It was a great budget friendly choice until you catch your next flight.
Jan 2023
The room is clean and has all the basic amenities as described, including good water pressure. The breakfast was served to the room and it was simple yet AMAZING! It's a great value for the price, and the airport is close by. The shuttle service may be unreliable at times, but overall it's a good choice for a budget-friendly place to stay before catching a flight.
I do not recognize how they came up with the photo of the outside. Its a mystery..
Sep 2022
There was a free shuttle to the airport
The bed had box springs only. The television was missing the box and the young man who brought one up did not know how to make it work. There were two towels only. No toilet paper was in the bathroom nor was there any soap, shampoo or wash cloths. Check out was 12:00 but at 9am they started knocking on the door to see if we were ready to check out.
the hotel staffs are nice
one of the driver asked for tips
Hidden gem near terminal 4
Nov 2022
Staff was very friendly. Even let me hang out in the lobby as my flight out kept getting delaye. They also lend me a 220v charger as i didn't have one yet. Very close to terminal 4 on the Manila Airport.
Was off in one of the side residential areas by the airport. The neighborhood roosters started their pre-dawn crow at 4:30am
Staff was helpful and friendly. Very close to the airport, if you're just staying for a night. They have a free shuttle bus and the breakfast was decent.
The bed was squeaky as hell and the AC was right above our head, so it was super noisy. Didn't have the best sleep.
musty smell in the room and location
Staff are professional and helpful
Value for money *****
Aug 2021
Spacious room clean bathroom friendly and accomodatingcstaff
I love everything except that they dont have elevator, i was in the 3rd floor and thats the only think i dont like during my stay. The rest are very good from the staffs to the spacious room to the cleanliness
Okay for a very short stay, mainly due to location close to the airport
Apr 2022
Somewhat the view in the morning
Tiny shower. Antique very slow lift, Tiny sink. Noisy spring mattress.
shuttle provided , quiet , clean ,
reasonable price for a typical room, served by an excellent staff in a kinda scary area
Mar 2022
reasonable price, excellent staff
tv not working thin linen poor wifi
The good : Staff, value for money , cleanliness, shuttle service The bad : Location and Elevator
Value for money. Comfortable stay
Aug 2021
Staff not wearing face mask and face shield.
Wie viel kostet dieser hotel im Vergleich zu anderen in Pasay?

Der Durchschnittspreis für eine Anmietung in Pasay beträgt EUR 44 pro Nacht. Diese Miete ist EUR 12 günstiger als der Durchschnitt.
Ist das Parken in diesem hotel inbegriffen?

Das Parken ist nicht als verfügbares Ausstattungsmerkmal bei Alicia Apartment angegeben. Für weitere Informationen empfehlen wir Ihnen, sich mit dem Anbieter der Unterkunft in Verbindung zu setzen, um zu erfahren, wo Sie parken können.
Gibt es in diesem hotel einen Pool?

Ja, bei Alicia Apartment steht ein Swimmingpool zur Verfügung. Genießen Sie das Wasser!
Ist Alicia Apartment haustierfreundlich?

Leider ist dieser hotel nicht haustierfreundlich. Versuchen Sie erneut zu suchen und filtern Sie nach "Haustiere erlaubt"
Welche Ausstattungsmerkmale sind bei Alicia Apartment verfügbar?

Wir haben 8 Ausstattungsmerkmale für diese Unterkunft gefunden. Dazu gehören pool, klimaanlage, küche/kochnische, internet/wlan und rauchen erlaubt.