Ultra Tel Aviv Boutique Hotel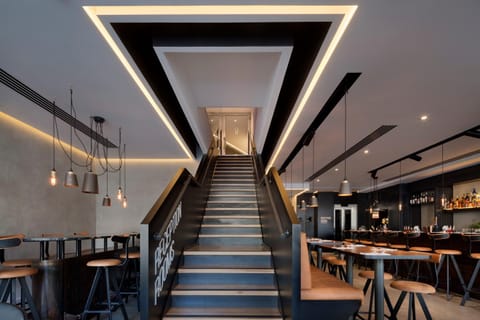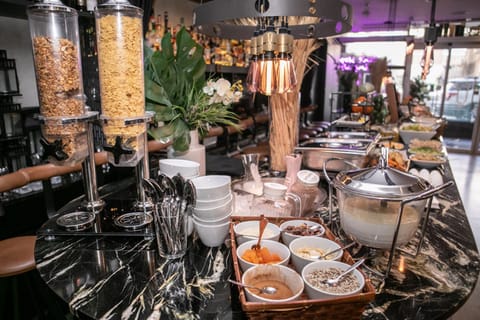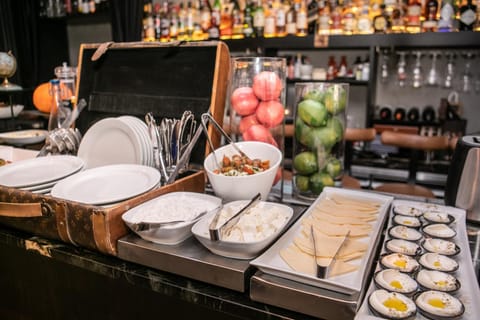 Hotel in Tel Aviv-Yafo
Klimaanlage
Küche/Kochnische
Internet/WLAN
Eingebettet in Tel Aviv-Yafo, dieses schön room in hotel für EUR 136 pro Nacht ist ein phantastisch Option für Ihr nächstes Urlaub. Das Ultra Tel Aviv Boutique Hotel begrüßt Sie im Stadtzentrum von Tel Aviv, nur 2 Gehminuten vom Strand und 700 m vom Dizengoff-Platz entfernt. WLAN ist in allen Bereichen der Unterkunft kostenfrei verfügbar.
Klimaanlage
Küche/Kochnische
Internet/WLAN
Rauchen erlaubt
Waschmaschine
Balkon/Terrasse
Fernseher
Strand/Ufer
100 % verifizierte Bewertungen
4.4 / 5 (592 Bewertungen)
A very nice place, with wonderful breakfasts and helpful staff. When in Tel Aviv, I will stay here again.
Jun 2022
Wonderful breakfasts, probably the best I have ever tasted. Hot drinks and water (sparkling and natural) with some sweet snacks available for free 24/7. Good location, close to the beach. Nice and helpful staff.
The neighbourhood is really loud so you need to close the window at night in order to be able to sleep which is not ideał in the summer weather.
good place to stay if you're looking to be close to the beach
Oct 2022
we stay at this hotel every time we arrive to TA. feels private, nice and clean. stuff are very pleasant. the location is really close to the beach, which is great. there's a small minibar near the lobby that is available 24/7.
there were times when the minibar was quiet empty. I'd suggest to add some healthy stuff. maybe dates, veggies, cheese. everything is mostly sweet.
Well the room was large and bed comfortable. The location close to beach and restaurants.
This hotel are the lower floors of a large office tower. The layout is very confusing and not exactly comfortable to wander down an alley to find hotel entrance. There are few amenities, such as ice. The window faces a dirty alley. I wouldn't recommend this hotel to anyone; it was just kind of creepy.
Very friendly and polite staff, clean modern room with design decorations, perfect location. I highly recommend this place! There is a great bar downstairs, perfect.
This is a new hotel with good facilities. The staff are very helpful and nice. Location great 1 min from the sea. We very enjoyed.
Nothing all was very good.
the vibe, the bar down stair, the staffs are so nice
the room is too small to open luggage cannot control AC by ourselves (should ask reception for change)
The staff, the facilities, and the room.
Just one little critic, the shelves of the cupboard should be cleaned more often. I found dust on some 😊
The staff and the location of the hotel is really great.
The bar of the hotel didn't work on Saturday so we couldn't eat there and had to find some other place to eat before the checkout. + There is no parking lot of the hotel. Ans it's Tel Aviv ... So we had to park pretty far from the hotel.
they put us in the newer section but it didn't specify when booking that you had to go through a bank to get to the new wing
The rooms are big, will equipped, kind of new,comfortable beds, At the reception you have free water/coffee/cakes
The lady at the front desk didn't speak Hebrew nor English- not easy to communicate, Air condition was not working at start then when it was - didn't cool down at all the room, My room was in a separate entrance what make it complicated to go the reception/breakfast etc.
Pleasant & comfortable
Mar 2022
The offered facilities are satisfying, pleasant and helpful staff and very nice located close to beach & boulevard.
Lights on street during night, curtains are not keeping it out.
The modern, well-kept style. The kindness and thoughtfulness of the staff for every need. The location practically on the sea front of TLV
The location was great, hotel is clean and staff is friendly.
Breafast is pricy, we were not able to use welcome drinks because bar was closed.
the location, rooms , everything was really nice .
entrance through the bar was a bit weird especially when they had a function and speeches and photos and couldn't get into my room . the biggest problem was aircon - changed rooms 3 times abd still aircon didn't work
simply perfect little boutique place
Mar 2022
the location, restaurant and service
great modern hotel in amazing location! great staff, great breakfast and the rooms are great too!
May 2022
the location of the property is amazing! the hotel is nice and modern with nice rooms plus the daily breakfast is delicious!
there is a light switch by the door is bright and a bit annoying at night, I had to put clothing over it to cover it.
Great boutique hotel, wonderful location, wonderful breakfasts & wonderful staff
May 2022
The hotel, location, breakfasts & staff were all wonderful
This are nice Hotel and place, but required some improvement.
Jul 2021
The extremely friendly staff, nice bed, clean room, acceptable WiFi speed with good connection, and very good breakfast in Hotel bar. The coffee corner near to the receptionist with cakes and apples works 24/7, you don't need to bring or use rooms kettle, amazing. The distance from the hotel to the clean beach is 200-300 m.
The advertising on the Booking site contains information that hotel has massage service, but this is not right at all. Moreover I found SPA room, door to SPA room but anyone didn't explain and propose the SPA for me. The part of room was under car parking on the second floor and I heard the car driving above my bed. This was low noise volume but was very often as result of my room position under driving track between car parking places. The Sunday breakfast was proposed outside of Hotel because to small quantity of the guests. Two outside coffees was proposed Aroma and Masada. My choice was Masada and it was mistake. You must use the hotel bar drink voucher that you will receive with your room keycard as soon as possible. The hotel bar may be closed so early and you cannot apply the coupon like I did :(
we all enjoyed our stay, the service and the location. we'll definitely come back
Oct 2021
super clean and comfortable. great service, very accommodating and warm. location is absolutely amazing- only a few mins from the beach!!
Nice stay no complaints
Dec 2021
Staff was friendly. Nice location.
No microwave, toilets are weird but the staff took care of it immediately and gave us a better room. I appreciate it. To smoke you have to go outside everytime. Sucks that there isn't a balcony of some sort to smoke but it's fine i guess.
staff are super nice and helpful, location is two minutes from the beach, restaurants and public transportation I got upgraded to a bigger room, breakfast is great
Not at the beach, but almost - nice setup
Aug 2021
Spacious and very modern room (at least in the new building). Staff 100% proffesional, friendly and helpful. The inside of the hotel is great, don"t be fooled by the not so spectacular outside of the building. Lots of fine coffee-table books to read in the reception. Quiet and efficient air condition.
Breakfast and bar opened only part of the stay, a bit randomly. Depending on less bookings at the moment, I presume. A breakfast voucher to neighbouring cafe solved if closed.
Service was very good every day they there were cookies, cakes, tea and coffee near the reception. The woman in the reception was very helpful.
toilet walls were half transperent
Great cozy place. It is near the beach. The rooms are clean and tidy. The staff is very charming and helpful. There is c
Apr 2021
1) The eco friendly toilet is a bit noisy - but you will get used to that (jus as in planes). 2) During the visit at Passover - the kitchen was closed and we were given coupons to Masada restaurant (not that great experience - we would prefer the food served at the hotel)
Rooms were brilliant and the reception staff were extremely helpful. Would stay nowhere else in Tel Aviv.
Really bad ratio price/quality. I spent all day to book a room with 2 beds instead of 1 big, because they tried all day to say to me that it is possible only at the moment of check in, if there are rooms with 2 beds. Oh, and you need to be ready that they will charge x2 of your book, as an insurance, and it will only after some days after your check out
Wie viel kostet dieser hotel im Vergleich zu anderen in Tel Aviv-Yafo?

Der Durchschnittspreis für eine Anmietung in Tel Aviv-Yafo beträgt EUR 175 pro Nacht. Diese Miete ist EUR 39 günstiger als der Durchschnitt.
Ist das Parken in diesem hotel inbegriffen?

Das Parken ist nicht als verfügbares Ausstattungsmerkmal bei Ultra Tel Aviv Boutique Hotel angegeben. Für weitere Informationen empfehlen wir Ihnen, sich mit dem Anbieter der Unterkunft in Verbindung zu setzen, um zu erfahren, wo Sie parken können.
Gibt es in diesem hotel einen Pool?

Wir haben keinen Pool gefunden, der als Ausstattungsmerkmal für diesen hotel aufgeführt ist. Es kann sich lohnen, noch einmal zu prüfen, ob ein Pool für Ihren Aufenthalt wichtig ist.
Ist Ultra Tel Aviv Boutique Hotel haustierfreundlich?

Leider ist dieser hotel nicht haustierfreundlich. Versuchen Sie erneut zu suchen und filtern Sie nach "Haustiere erlaubt"
Welche Ausstattungsmerkmale sind bei Ultra Tel Aviv Boutique Hotel verfügbar?

Wir haben 8 Ausstattungsmerkmale für diese Unterkunft gefunden. Dazu gehören klimaanlage, küche/kochnische, internet/wlan, rauchen erlaubt und waschmaschine.