Fino Hotel & Suites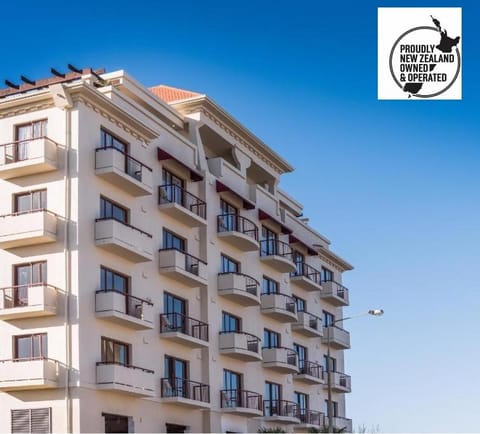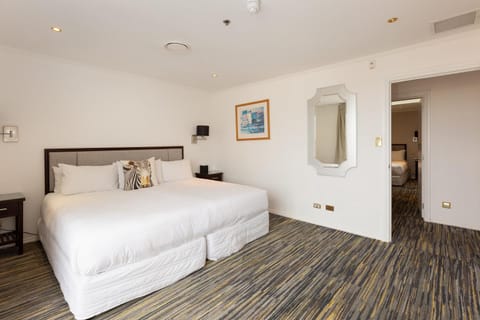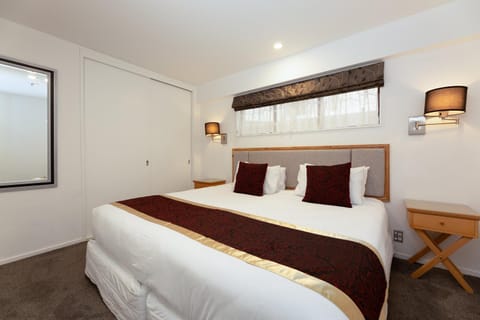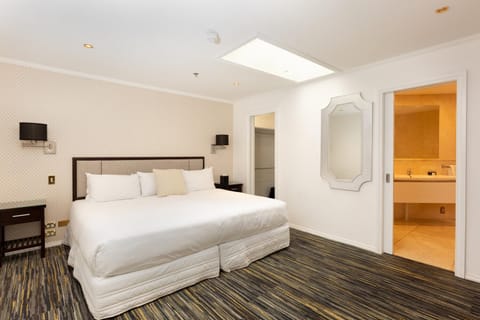 Hotel in Christchurch
Klimaanlage
Haustiere erlaubt
Küche/Kochnische
Gelegen in Christchurch, dieses attraktiv room in hotel für EUR 91 pro Nacht ist ein großartig Option für Ihr nächstes Reise. Das Fino Hotel & Suites im Stadtzentrum von Christchurch bietet kostenloses WLAN und Suiten mit einem Balkon.
Klimaanlage
Haustiere erlaubt
Küche/Kochnische
Internet/WLAN
Rauchen erlaubt
Parkplatz
Waschmaschine
Balkon/Terrasse
Spülmaschine
Fernseher
Rollstuhlgerecht
Garten
100 % verifizierte Bewertungen
4.1 / 5

"Ausgezeichnet"

(1'859 Bewertungen)
We will return.. room was spacious and very comfortable handy to good restaurants and the CBD.
Would have liked a coffee plunger rather than only instant powder…
We loved the size of the room, great central location whilst still being quiet. Also great size if travelling with kids. Bed was very comfortable.
When we used the bath and drained it out the water came up through into the sink along with greeny/black muck and mold (which we realized was the funny smell in the bathroom) We were also locked out of our room for a good 30-40 mins and had to wait in another room whilst the staff fixed the key reader on the door, we were not offered any discount or anything for this inconvenience.
The room was fair but comfortable. Wouldn't take much to have improved out stay, eg plenty of coffee
Jun 2022
Well located for our requirements
There was only one coffee/tea mug and we had 3 people in the apartment
Spacious and Central Place
Mar 2023
We expected a double room but this turned out to be a large one bedroom flat with a huge lounge/kitchen so we were very pleasantly surprised. As we had our own kitchen we could plan our own breakfast and evening meals which was excellent. The location is very good only some 10 minutes walk from the very centre of the town. The building survived the two earthquakes in 2010 and 2011 but was even so reinforced so it felt quite safe to stay in the building.
Nothing much to complain about, possibly though the fact that the windows were quite dirty and had probably not been cleaned for quite some time…
was perfectly fine it would have been good if breakfast was part of the deal as prices are still a. it high
Mar 2022
A little tired but comfy
Jun 2021
Very comfy bed, great location, helpful staff
Couch had stains, bathroom very old, cracked tiles and pink mould in bathroom. Not overly well vacuumed.
Easy great location
Mar 2022
Very comfortable bed and a surprisingly quiet room
Web pages need to be updated, they now charge for car park
Apr 2022
Very Clean well laid out and plenty of space
Blind over bed allowed light from foyer over your head. Suggested solution is to secure curtain so to stop light
very low in quality compared to other options.
Sep 2022
Very central, great location to town hall and cbd!
extremely noisy neighbours, terrible water pressure and had to ask for the second room in the booked superior 2 bed apartment to be unlocked.
Value for money. Spacious clean quiet rooms with a great view.. Amazing Staff.. oohh and honest cleaners. 5min walk to the CBD, handy location..2min walk to LuLu Bar and the Casino. 15mins drive to the airport Thank you for your wonderful hospitality, highly recommended, will definitely return to this place Merry Christmas for 2021 and Happy New Years for 2022 Stay Safe
the tv didn't have good channels, couldn't connect tv to phones, small bathroom
Great value for money. Definitely recommend.
Sep 2022
The spaciousness of the 2 bedroom apartments is fantastic.
Great Front Deak Staff9
Nov 2022
The size of the Apartment The Front Office Staff were amazing.
Housekeeping let the premises down. From day one things just didn't feel really clean. More like it had just been wiped over
Great unit, large rooms and centrally located.
Nov 2022
The rooms are very large and the bed was very comfy. The location is also within walking distance to everything. The staff are also lovely. We would definitely stay again.
The clothes dryer was very loud and the lint filter kept flying off the machine.
The people on the floor above me were urinating all over my balcony, making large amounts of noise during all hours of t
Jun 2021
The property overall was really nice and cozy, spacious and in the most ideal location. Would have been well worth the money if our concerns were dealt with a bit more seriously.
Loud noise, uncomfortable to use all facility's i.e decking/balcony.
The location is perfect for us and lovely staff and comfort!.. very happy
Convenient location, great beds, certain rooms are great.
Mar 2023
The location is great. Comfortable beds and two bathrooms.
We've stayed at the Fino a few times now, always great. Usually on the 4th or 5th floor facing the city, two bedrooms. This time we were given level 3 at the rear looking to a brick wall and roof. They locked one of the bedrooms so we had no choice but to sleep in the back room where the elevator noise is. There was a buzzing humming noise all night from upstairs, quite loud, and the tv didn't work properly. The complex wasn't full so not sure why we received the one bedroom down stairs in stead of the usual 2 bedroom upstairs as booked. Not very good rooms level 3 at the rear and very noisy. Probably won't stay again.
Great stay in a great location and facility
Jun 2022
The location and facilities were perfect for our stay. Would definitely stay here again.
Reasonably priced but dated.
Feb 2022
The hotel suites were spacious. The one room apartment had a separate bedroom and living area. There was a kitchenette and a full fridge. There was cheap parking, $5 per day, in a secure car park. The staff were friendly and polite. They were helpful with trying to resolve issues during our stay.
YThe furniture and decor in the hotel was dated and quite shabby in places. Worn out couch, stained carpets etc. Following the first night I developed itchy spots all over my body. This has never happened to me after staying in various hotels and airbnbs. We inspected the bed and did not see any signs of bed bugs so I thought that I may be allergic to the detergent they use to wash the sheets. I informed the hotel staff and they kindly moved us to a different room. I appreciate the fact that they moved me to a different room and it seemed that my rash did not worsen.
Surface cleaning was fine but generally the unit was tired and needed maintenance.
Oct 2021
The central city location was good. The balcony was great. It was a spacious room.
The lounge furniture was old and worn, the drains in the WHB were half blocked and took ages to drain, the floor drains stank and were unhealthy. e.g. we used the washing machine and the room was filled with a terrible unhealthy drain smell, I tried using the range hood but the fatty smell was so bad I turned it off. Behind the bed there was a ledge that hadn't been cleaned in a while, the shower bath had a crack that had been repaired, the seal around the vanity had mold growth in the silicone. It was advertised as 4star but I would rate it as 3 at best. Very tired units different quality of furnishings to the pictures on the website. Not off to a great start when you walk in from the carpark you are met by a bucket (which looks like quite an old hand at the job) collecting water from a dripping pipe above.
Perfect location,great value for money.
Jun 2019
The breakfast was hot & tasty, with a fair selection.
I would have liked to have seen a bit of variation from day to day as each of our 4 days were exactly the same. I think it would have been good to have an option for eggs to be cooked to order, or something like that.
Nice spacious apartment in a handy location
Feb 2022
The amount of space in the apartment
Looked like the apartment needed a good clean. Wasn't impressed that the Hotel doesn't recyle glass and plastics.
We absolutely enjoyed our stay the staff were very friendly.
Oct 2021
The 2 bedroom apartment was excellent would definitely stay again.
Great value hotel in ideal location
Mar 2022
The 1 bed apartment was very spacious and the bed very comfortable. The hotel was right next to the Town Hall and there was a nice balcony which overlooked the square next to the Town Hall. It was a very pleasant 7 min stroll to Cathedral square and you could walk along the river nearby. The lovely Apron Cafe was a 5 min walk for breakfast.
The shower pressure was a little bit weak but perfectly adequate. Everything else was top notch and the hotel was great value for money.
Staff were lovely and helpful the apartment was amazing bigger than expected, lovely views and fantastic parking close to everything and yet so very peaceful.
little light on the coffee and sugar available but staff happy to help when asked
couldn't have found better accommodation.
Nov 2022
Spotless - Great staff Walking distance to city centre. Just across the road from the lovely river walk.
Spacious living area. Very good kitchen layout. Cheap parking. Very courteous staff.
Kitchen faucet loose. Maybe a 1/2 or full litre of milk would be desirable.
Great location, spacious and functuonal
Oct 2022
Spacious, felt like a proper living area. We had gone to the snow at Mt.Hutt & decided to spend a couple days in Christchurch before flying home. Was so great to get all the kids dirty clothes washed/dried before flying home. So having a washer/dryer was great. The full kitchen was also a plus, as we could do our own breakfast. Good location only 5 min walk to the Margaret Mary playground and the cafe's on New Regent Street. 10min walk to the riverside markets, so really easy to get around. 12min walk to FreshChoice. Was an enjoyable stay. The bedroom was also big and had full sized wardrobe.
The decor could be updated, but didn't bother us as the room was functional and comfortable. As the full kitchen, washer/dryer and size of the space was great.
Great Value friendly staff
Jul 2022
Second time staying and will stay again
Toilet to close to bedroom partner is light sleeper
Lack of parking (2 couples staying in our apartment, 2 cars) even though there was loads of spare parking underneath.
We had breakfast there and I had the conternetial
the sofa and seats where way past their duedate very uncomfortable
The front office lady wasn't very friendly but everything else was great. Would certainly stay again
noisy bathroom/toilet from adjacent room
Hot water from kettle was unpleasant to taste . Tasted like burnt plastic , so we boiled water in microwave for coffee instead.
Better air ventalation in bedroom ,,also light coming through all night from common area entrances to room.
Wie viel kostet dieser hotel im Vergleich zu anderen in Christchurch?

Der Durchschnittspreis für eine Anmietung in Christchurch beträgt EUR 90 pro Nacht. Diese Miete liegt EUR 1 über dem Durchschnitt.
Ist das Parken in diesem hotel inbegriffen?

Ja, das Parken ist als Ausstattungsmerkmal bei Fino Hotel & Suites aufgeführt. Für weitere Informationen empfehlen wir Ihnen, sich mit dem Anbieter der Unterkunft in Verbindung zu setzen, um zu erfahren, wo Sie parken können.
Gibt es in diesem hotel einen Pool?

Wir haben keinen Pool gefunden, der als Ausstattungsmerkmal für diesen hotel aufgeführt ist. Es kann sich lohnen, noch einmal zu prüfen, ob ein Pool für Ihren Aufenthalt wichtig ist.
Ist Fino Hotel & Suites haustierfreundlich?

Ja! Diese hotel ist haustierfreundlich. Für weitere Informationen empfehlen wir Ihnen, sich mit dem Buchungsanbieter in Verbindung zu setzen.
Welche Ausstattungsmerkmale sind bei Fino Hotel & Suites verfügbar?

Wir haben 12 Ausstattungsmerkmale für diese Unterkunft gefunden. Dazu gehören klimaanlage, haustiere erlaubt, küche/kochnische, internet/wlan und rauchen erlaubt.