Kahveci Alibey Luxury Concept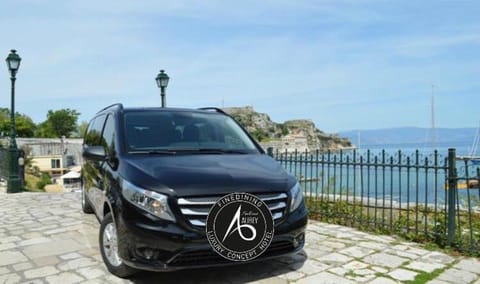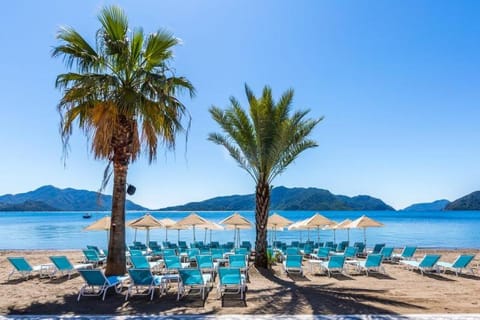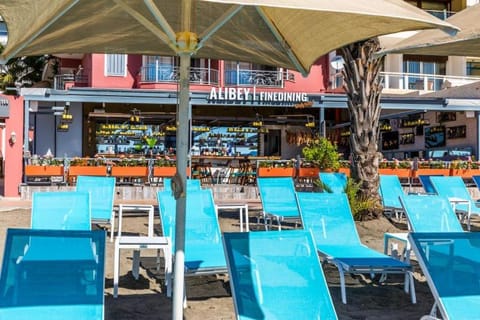 Hotel in Marmaris
Pool
Klimaanlage
Haustiere erlaubt
Eingebettet in Marmaris, dieses attraktiv room in hotel für EUR 36 pro Nacht ist ein großartig Option für Ihr nächstes Reise. Das Alibey Hotel befindet sich an der Küste der Bucht Marmaris. Freuen Sie sich auf einen eigenen Strandabschnitt. Das Hotel verfügt über eine Terrasse und klimatisierte Zimmer mit einem Balkon und Meerblick.
Pool
Klimaanlage
Haustiere erlaubt
Küche/Kochnische
Internet/WLAN
Rauchen erlaubt
Parkplatz
Waschmaschine
Balkon/Terrasse
Whirlpool/Spa
Fernseher
Rollstuhlgerecht
Strand/Ufer
Garten
100 % verifizierte Bewertungen
3.8 / 5

"Gut"

(225 Bewertungen)
Yunus from Reception was super friendly, location was great.
receptionist on second shift was super unwelcoming, breakfast was not good
Clean quaint 1st class service
May 2022
Where do I start. This hotel is unique and quaint. It is on the beach front and you have access to the sun loungers. We booked a seaview room and the view was exceptional. Really what dreams are made of. The breakfast (traditional Turkish) was amazing. I have never had bread like it. It has a really personal feel and all the staff are very pleasant and not pushy which you can find if you walk around a marmaris . They could not do more for us. If you use the sun loungers we were waited on until we left. The house keeping was brilliant . One evening when we returned to the room the towels were made into swans and beautiful fresh flowers in a vase. It's the little touches that made it special. Reception staff were always pleasant and eager to help with anything , even simple advice like where there is a good shop or where to do a certain activity. We can't thank the staff enough for our first experience of marmaris and because of this we will definitely return
when you order room for 3 persons they give you room just for 2 persons and the 3rd one sleep on the floor !!!
We liked everything about the hotel. I would like to thank all the staff that made our holiday very special during our stay.
Very comfortable holiday in ma very beautiful area.
Jul 2022
Very nice staff, Very good breakfast, Comfortable bed, Extremely close to the beach, Quiet area.
Very comfortable and cozy room. Excellent design.
Breakfast wasn't tasty. Average quality of ingredients, coffee for extra payment.
The restaurant staff were very friendly and helpful
-The AC doesn't work -The room was a triple and when I asked for a second key to the room the receptionist didn't accept to give me. -There is an old woman who cleans the rooms. I heard her talking about us in a bad way and cursing us in Turkish, and I -understand Turkish, and she did not know that -Breakfast every day is the same type, there is no change -The beach is bad, it's all hurtful stones
this hotel has nothing to do with luxury as they claim. Go somewhere Not worth it for the money you spend. very dirty an
Sep 2022
the only good about the property is the location to the beach.
the management of this hotel are not telling the truth to their customers about this facility and all what they advertise for are just a lie and lie. the lady Aisha at the reception needs to be more polite and improve her communication skills or have some training on how to communicate with customers in a polite and civilized way. she was brutal even with the trainee a young employee was helping her. the room that was given to us was depressing. they claim to have a court yard and a balcony, what I found was a wall painted with nice picture and the court they advertise was just a ditch and emergency exit. as far as the breakfast don't expect anything that may open your desire to stay again. my wife and I left the hotel without taking our second breakfast (without describing how awful it was). to be honest I have to thanks Booking.com customers service for their intervention to force the lady Aisha to upgrade my room and giving me beach view instead of a wall view.
Great location, lots of choice of entertainment, just not a very comfortable stay at the hotel.
Jul 2022
The location was perfect. You are right on the beach and near all the local bars and restaurants
The room for a family of three was not very comfortable. Especially the single bed, which is really for very young children, not over the age of 12ysr old The wardrobe had four hangers or a family of three and when I requested more I was told there were none. I also asked if we got clean cups each day for tea & coffee and was told we need to wash them ourselves in our bathroom. We had dinner on the first night in the restaurant and it was very disappointing quality and expensive. Lastly the heat this year is very high and the air conditioning in the room was not powerful enough to cope.
All in all I would deff stay there again
Sep 2022
The location was perfect. Excellent value for money. really good rooms and comfortable. Very central to a lot of places. The staff very friendly and helpful.
The breakfast was in my opinion poor. Was very basic and and not filling. House keeping needs to be more efficient.
Nice and clean hotel
Jul 2022
The location of this hotel was great! The rooms were very nice and clean. Isha at the front desk was very nice and helpful!
The breakfast had a limited selection and if you asked for anything additional they charge you. For example, I asked for water and they charged me for it. The young boy working the front desk at night was not helpful. I asked for an additional blanket and he did not provide me with one.
Normal hotel but PERFECT location
Jun 2022
The Location is prefect as you will need 5 meters to swim nearby in a private spot. You can also walk the evening along the beach side which is animated 7 24 in summer time.
Room doesn't have access to outside, the only widow in the room has a view on the emergency stairs, but this wasn't a problem for our stay as the majority of the time we spent it outside. The breakfast was not normal, not meeting the Turkish standards!
Nice hotel with great stuff
Jun 2022
The hotel is located on the seafront and has its own restaurant. The room was clean and just like in the presentation pictures. The hotel staff was very friendly and prompt.
The internet does not work in the room
My stay was very enjoyable, and all the staff were kind and welcoming, especially Yunus.
Jul 2021
The breakfast was delightful, and it was very natural and healthy. The manager, Yunes, was a gentleman, and he was very kind. I plan to come back to this hotel every time I return to Marmaris.
The wifi was extremely slow.
the breakfast did not have a lot of variety but it was satisfactory and did the job.
very nice but considerably dearer than last time. Different staff who seemed inexperienced or confused. Everthing got so
Jul 2022
stayed there before - quiet & access to beach
prices & adding beach/ bar purchases to our room despite us telling them that we would settle the bill when we left the beach.
Great everything!
Apr 2023
Good value for money central to all locations and very comfortable.
Aug 2022
Staff is very friendly and helpful. View from the room was excellent. Beach was convenient and clean good facilities.
Housekeeping could have been better i asked for my room to be cleaned and it was not done on my arrival back from the day out. Firstly the breakfast was weak I would of preferred a a more English type.
Nice little hotel on a beach promenade!I
Sep 2021
Staff. Guys at the reception were great, guys in restaurant and on beach very cool, ladies for the cleaning very good. Ideal location,nice ambient,polite and kind people and decent breakfast. Amazing view from the room!
Some of the staff were nice.
No beach towel were given even they said they would give us The breakfast included one egg per person if you wanted two eggs, it was extra and instant coffee not real coffee served Asked for a address, the staff send us to a wro g hotel which we all think he did it on purpose. The AC did not cool even after so many complains Overall not a pleasant experience.
average quality hotel. nothing to boast about.
Sep 2022
the shower door lacked a panel. each time we showered, half the water was on the bathroom floor and not in the shower as it should be. when we informed the hotel staff they acted surprised and nothing was done to repair, nor did they check it out. the breakfast was rather ordinary when compared to other hotels that I stayed at.
Private beach. Free parking nearby. Breakfast was good.
Small room. window with a wall right in front.
excellent over all
Nov 2021
pretty good location and the service provided by Asiah at the reception was good. we had a lovely chat with Mike at the dining area next day. He was really helpful and very very easy to talk to. Excellent customer service and advice on locations and whereabouts around marmaris
Wie viel kostet dieser hotel im Vergleich zu anderen in Marmaris?

Der Durchschnittspreis für eine Anmietung in Marmaris beträgt EUR 36 pro Nacht. Diese Miete ist EUR 0 günstiger als der Durchschnitt.
Ist das Parken in diesem hotel inbegriffen?

Ja, das Parken ist als Ausstattungsmerkmal bei Kahveci Alibey Luxury Concept aufgeführt. Für weitere Informationen empfehlen wir Ihnen, sich mit dem Anbieter der Unterkunft in Verbindung zu setzen, um zu erfahren, wo Sie parken können.
Gibt es in diesem hotel einen Pool?

Ja, bei Kahveci Alibey Luxury Concept steht ein Swimmingpool zur Verfügung. Genießen Sie das Wasser!
Ist Kahveci Alibey Luxury Concept haustierfreundlich?

Ja! Diese hotel ist haustierfreundlich. Für weitere Informationen empfehlen wir Ihnen, sich mit dem Buchungsanbieter in Verbindung zu setzen.
Welche Ausstattungsmerkmale sind bei Kahveci Alibey Luxury Concept verfügbar?

Wir haben 14 Ausstattungsmerkmale für diese Unterkunft gefunden. Dazu gehören pool, klimaanlage, haustiere erlaubt, küche/kochnische und internet/wlan.