Super OYO 89300 Zen Garden Resort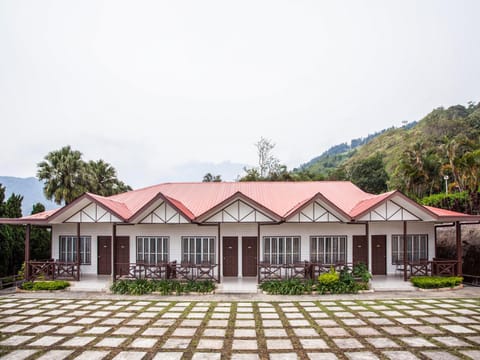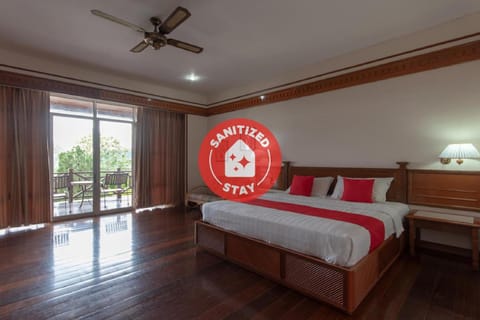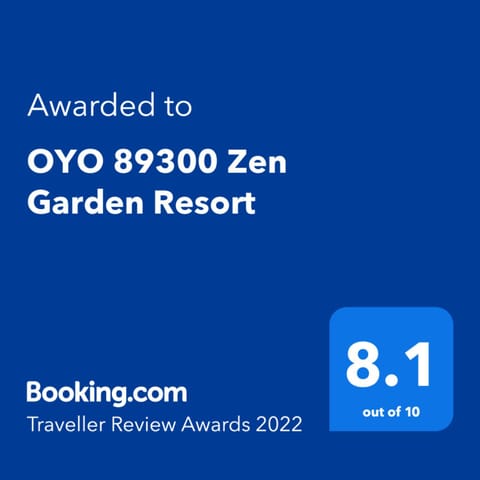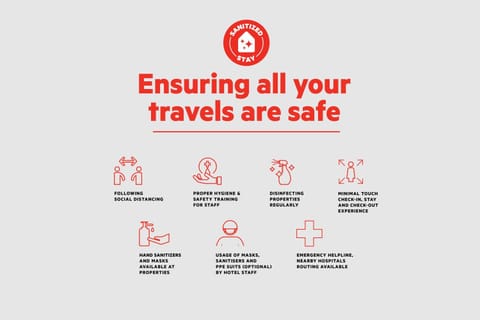 Hotel in Sabah
Klimaanlage
Küche/Kochnische
Internet/WLAN
Befindlich in Sabah, dieses schön room in hotel für EUR 16 pro Nacht ist ein phantastisch Option für Ihr nächstes Pause. Das Super OYO 89300 Zen Garden Resort ist eine 2-Sterne-Unterkunft in Ranau. Jede Unterkunft in diesem 2-Sterne-Hotel bietet Gartenblick und kostenfreies WLAN. Das Hotel verfügt über Familienzimmer.
Klimaanlage
Küche/Kochnische
Internet/WLAN
Parkplatz
Balkon/Terrasse
Fernseher
Garten
Familienfreundlich
100 % verifizierte Bewertungen
4.0 / 5

"Gut"

(391 Bewertungen)
The weather and it's quietness
The room needs to be updated. The sheets and towels needs to be changed and white sheets has stain. There are cobwebs in the room and has a stent. Toilet is always wet as there is a leak. All the Power Points are not functional except the one connected to TV. Chair has a bunch of hair hanging on the side of the seat.
Great experience overall
Jun 2022
the view was great, the rooms are like resort. can't ask for more staying in the mountain as compare to homestay for the same price range.
there was a lot of lizards in the room. And the road leading to the resort was bad with a lot of potholes
The view, the fresh air, the accomodation
Need a lil bit of proper room maintenance. Perhaps, due to long term of MCO
The views, the calmness, the weather & near to Pekan❤
The road is not really ok... too many holes😬
- Cannot access wifi signal - Limited parking
The view of this place is amazing! If you're lucky, you can see mount K. Very scenic view. The place is well kept too. Very serene. I like how there's various gazebo and small gardens/ponds for people to sit at.
Free wifi is only at reception
What i truly enjoyed there was the peace and tranquil at the resort.
May 2023
The tranquility at the resort
Room was abit dusty, there were openings at the windows netting to prevent critters. Cob web in the toilet.
the suite room is decent. hot water is avail for shower
1. room for 3 is not meeting the expectation. more description / photos should hv been added into the site to help us in making better decision. 2. road leading to the resort is really terrible. distance to Kundasang town is less than 3 - 4km perhaps.. but it is gravel road + big potholes... cant describe it.
The stay very enjoyable and value for money. The place maybe old but comfortable and spacey.
The road condition are very bad.
Overall a very enjoyable experience.
Dec 2022
The room assigned to us has pretty good view and was spacious considering the standard of accomodation in Mount KK.
The road leading to the resort is in a pretty bad condition and no place to dine in at the resort which is a shame. I could hear my car crying on my way out driving across the potholes.
The resort environment is so tranquil. The resort is near the main road. Clean room, supporting staff and other travellers also so friendly. I came at the bad time where it's raining heavily throughout the day. Luckily the room equipt with kettle so we can chit chat with neighbours while holding a hot cup of coffee..
Not about the hotel.. Just the road around Kundasang is bad. Many hole and crack. It is dangerous especially when it is rainy and dark. Oh! the hotel doesn't have a functioning restaurant. But it doesn't matter coz we want to eat outside.
The property is located in a nice location & quite. Nice view. Easy access to restaurants & some places of interest. Convenient. Beautiful sunset.
The road leading to the resort is in bad need of repairs. The garden can be hugely improved. Mosquito coil is provided, but no matches. Should put nettings on the windows, this way guests can enjoy the crisp cool air without worrying about the insects entering the room.
It was a pleasant stay for one night. But the rate was too much for a small room with triple bed.
Feb 2022
The location was good. The view of mount Kinabalu was great that morning. The place really quite and it's good.
The room is a bit small for triple bed. Not enough drinking water. Only given 2 small bottles. The road is really horrible.
simple, beautiful and comfortable
Jan 2023
Road to the hotel was bad.
The environment was superb. Looking forward to staying here.
The environment was fantastic. Extremely sight satisfaction. Scenary with mount kinabalu was unforgettable. Will repeat again next time
Nice but Need Impro8
Feb 2023
The environment very nice
Cleanliness and Staffs Reception
The environment and room were the best.
Mar 2022
The cool breezy environment, comfy room and helpful staff.
The road to the hotel was quite bad.
Surrounding is so wonderful and calm.
No WiFi , no food service to serve/buy and the bowl of toilet is cracked.
Surrounding environment is ok
Room was dirty, not even change the bed sheet.
Recommended. Will come back for sure!
Apr 2022
Splendid scenery! Check in very smooth, staff very considerate and helpful. Willing to come to our room when its nearly 12am. If you are able to book Bamboo area, please come to the parking lot nearby hut around 7am, the view is very amazing. As for the room, its quite clean, has water heater even at sink, bed ok, cannot complaint as the rate is very cheap, there have 2 sides balcony view -fish pond with turtle & mountain view. You can see the mountain clearly usually around 6.30am if no raining.
Space dan locate near town
Roads to access hotel quite bad
Terrible and nightmare
Jan 2022
No breakfast, no wifi, poor internet connection area, full of flies, stink room and towel
so peacefull & beautifull
This resort has so much room for improvement
Dec 2021
1. When I did my booking, the picture shown is a room with a large space area and open balcony. When we arrived, we are given the room that is downstairs. Very inconvenient if we come with a senior citizen. Room is much smaller than the picture shown. 2. Bathroom is smelly. The bathroom exhaust fan filter is very moldy. Few times we came across big cockroach and worms on the bathroom floor. 3. Bedsheet unchanged when we first enter the room. Crumpled, stained and have hair strands on bed. Bed legs are dangerous as the square edged wooden legs are not protected, occupant frequently accidentally stubbed our feet/toes. 4. For upcoming occupant, please be AWARE THAT NO KITCHEN AVAILABLE. This resort is suitable for grilling activities with friends and family as the gazebos included the grill BBQ stove. For Muslim guest, be mindful as we are not sure what kind of BBQ that past guests grill on it. Much better if we order from outside restaurants from Halo Jer app (here got no Foodpanda), or tapau it earlier before you got back to the room as the restaurants are far from the resort. The resort also don't provide enough details/options for newcomers how and where to get food. 5. Noisy guest is not monitored by the resort administration. In our accommodation area, we have friendly neighboring guests. Unfortunately, one day, comes this one family/company/colleagues event. They organised activities around the upper site of the resort. That time was bearable as they don't disturb other guest. Things turn worse at night when blackout happened TWICE! Maybe due to using the hall for a very long time since the day, not sure. And the worst part is, they then gather at the BBQ gazebo around our rooms, singing loudly with the portable speaker and not respecting other guests. We are okay and understand birthday celebration for our friends/family but at least please have some common sense. They sing so late at night until early morning around 2-3am.
Scenary and the buildings architecture. Trees and flowers arrangment
The road to the Hotel - rough/grable
Considering the age of the venue, it is in good shape. Safe and decent to stay at. Quiet too.
Sep 2022
Room was spacious and tidy.
Room space, cleanliness, location, a place to relax, parking.
No service for dine in. Need to go outside for food
Rooms are spacious, views of the surrounding mountains are beautiful, outdoor terrace is nice. Hotel atmosphere is very pleasant, and it looks better maintained than other places we visited in the area. I would stay there again.
Bathroom is good, but shower leaves all the floor wet as there's no curtains to vlocm the water. That being said, water temperature is appropriate and water pressure also good. Staff couldn't explain very well what's served for breakfast, and it's got to be booked in advanced, so I decided to eat elsewhere where I could choose the food.
Satisfy with my room
Apr 2021
They couldnt control guest bring in pets ie dogs which is unpleasant and haram for muslim to stay afterward.
This s is a second time stay here. Good hotel wt nice view
Jan 2023
There were feces of lizard on the wall near the bed, literally like next to my face when i sleep. Luckily the room comes with 2 single bed, so i moved to the other bed.
Our plan was kinda ruin when we get into the room and our phone got no serviceee😭 that is one of the most dissapointinggg thing ever. The rest we dont have problem but the thing with bo coverage oh no. If there is no service why got no wifi for us to use?? Hmmmmmm
Wie viel kostet dieser hotel im Vergleich zu anderen in Sabah?

Der Durchschnittspreis für eine Anmietung in Sabah beträgt EUR 36 pro Nacht. Diese Miete ist EUR 20 günstiger als der Durchschnitt.
Ist das Parken in diesem hotel inbegriffen?

Ja, das Parken ist als Ausstattungsmerkmal bei Super OYO 89300 Zen Garden Resort aufgeführt. Für weitere Informationen empfehlen wir Ihnen, sich mit dem Anbieter der Unterkunft in Verbindung zu setzen, um zu erfahren, wo Sie parken können.
Gibt es in diesem hotel einen Pool?

Wir haben keinen Pool gefunden, der als Ausstattungsmerkmal für diesen hotel aufgeführt ist. Es kann sich lohnen, noch einmal zu prüfen, ob ein Pool für Ihren Aufenthalt wichtig ist.
Ist Super OYO 89300 Zen Garden Resort haustierfreundlich?

Leider ist dieser hotel nicht haustierfreundlich. Versuchen Sie erneut zu suchen und filtern Sie nach "Haustiere erlaubt"
Welche Ausstattungsmerkmale sind bei Super OYO 89300 Zen Garden Resort verfügbar?

Wir haben 8 Ausstattungsmerkmale für diese Unterkunft gefunden. Dazu gehören klimaanlage, küche/kochnische, internet/wlan, parkplatz und balkon/terrasse.