FabHotel Middleton Desire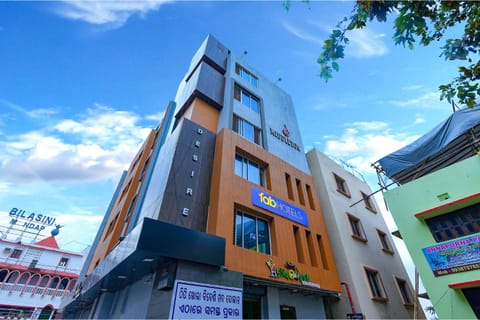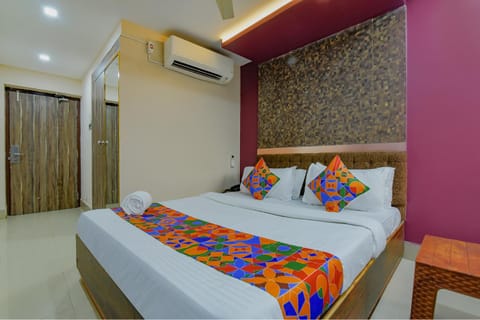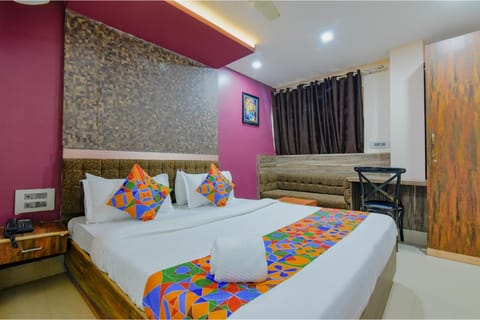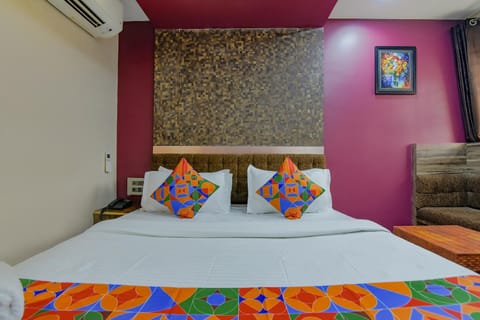 Hotel in Bhubaneswar
Klimaanlage
Internet/WLAN
Waschmaschine
Gelegen in Bhubaneswar, dieses charmant room in hotel für EUR 13 pro Nacht ist ein großartig Option für Ihr nächstes Reise. Das FabHotel Middleton Desire in Bhubaneshwar liegt 9,2 km vom Bahnhof Bhubaneswar und 23 km vom Janardana-Tempel entfernt und bietet klimatisierte Zimmer mit einem eigenen Bad.
Klimaanlage
Internet/WLAN
Waschmaschine
Fernseher
100 % verifizierte Bewertungen
3.2 / 5 (159 Bewertungen)
We are still at this beautiful hotel for another day,so we were here for a 3night stay.The check in process was a breeze.,Excellent customer care and breakfast
This was the first hotel we stayed at outside of Delhi. While the area was very nice. The restaurant had a nice selection and the food was good. The hotel was clean and the staff was helpful and friendly.
Very small washroom with broken window
Nov 2022
Rooms are very very tiny and washroom is even more tiny, one person itself cannot enter and have a shower and washroom has a broken window with full view from outside
The staff is nice, and the food is good too.
The bed is full of bed bugs. Not only our room it's every room.So beware
There was nothing to like ok that room
A lots of bedbugs on that bed ...we don't even can sleep properly in night....only one room service boy....We ordered dinner and surprisingly they forgot to bring those food to room...waste of money nothing else...also I have prepaid 25% for that room and they refused that they don't get paid....I paid full payment and don't even get my refund
The hotel manager is so polite and extremely helpful. The hotel will be my first priority whenever I are traveling to BBS next. Quick room service, nice and clean room.
I had to wait for 2.5 hours to get the check in. I was not able to connect with hotel manager before check-in to know early check-in charges/Rules (if there is any)
Need to improve on customer care and attention to detail
Feb 2022
The hotel and room were kept clean.
Communication with staff was a problem sometimes because of my own lack of Hindi and not being able to speak Odia. Most staff couldn't speak much English so it was a struggle to understand each other. But worse was that sometimes staff were unprofessional. My biggest issue was with trying to order breakfast on one particular day which was included in my booking. The cook was apparently sick that day so I was told by a member of staff to eat out and bring back the receipt so they would reimburse me for what I ate. Later when i tried to do that, the manager refused to refund me saying that I had spent too much on my breakfast. I wasn't aware of a cap on the breakfast price (I'd spent 330 rupees on my meal which I don't consider to be an excessive amount). They wanted me to spend no more than 50 rupees which I argued they should have made clear to me before i went out to eat (they didn't mention that). I was unhappy not to be reimbursed for my meal and unhappy to have been put in that situation in the first place, as well as having to argue with the manager abo the situation. On another occassion when i wanted breakfast, staff were asleep and i had to wake them up so they could make it.
the bed was comfortable. room was clean and well organised. the bathroom was clean. Very courteous staff The location, peaceful and far from the city .
Pretty Bad. I would say 2/10.
Jul 2022
Staff was good. Food and beverages was decently priced and served well.
The Beds had Bed Bugs. Eventhough i changed the room, the rooms are had bugs problem throughout. The alternate room had a bathroom size of 6*3 which is not good enough considering how the whole aestehtics was done.
Service was extremely good
If we are booking the room for 24hrs , all the refreshments, food and all charges should be billed at the end of the stay during checkout, but they kept asking to pay everytime we ordered something.That was really irritating.
Rooms were clean and maintained.
Room and the building were small but alright for the price.
Room is good .Service is good.
TV was not working. Room was not clean at all. Towel's were very bad. There are many reasons for not liking the stay.
The continuous noise of vehicles from outside was really disturbing.
Tgeyvssk for advanced to confirm and full payment before room location
staff response was bad, rooms were not clean, toiletries are not provided
PLEASE READ THIS B4 BOOKING STAY in this property • There is pub in their basement called 'hangover'. The undercurrent of the hotel is to allow random one night stands, giving the place a shabby vibe. The surrounding area had many bars making it uncomfortable to step out after sunset • There is no real restaurant, so claims of complimentary breakfast include only 2 idlis OR 2 vadas (choose only one) with a tea at max. They basically get it from a street vendor and bring to room and ask you to pay for it there and then (with a fear that you'll run away without paying). No in hotel breakfast options. • Tho the shower tap had hot water but shower wasnt working, and bathroom had unpleasant odour • The surfaces were dusty and surroundings dull and cramped up • They insisted on prepayment soon upon arrival so when we went to our rooms and realized it was shabby by that time we'd paid for the whole stay and were stuck • The actual cost per night should be around Rs 700-800 per night (at max) seeing the substandard facilities, anything higher is a waste • In response to this comment the hotel may respond 'we regret the inconvenience' etc as a coverup but the whole setup showed that they really dont care
needed to followup on room cleaning
We did even stay at the hotel and never got our advance back
Nov 2022
Extremely horrible experience...we booked the hotel paid the advance and still room was unavailable when we reached. We faced a lot of difficulties because of this and had change the hotel.😡
Early check-in not allow.
Dirty, photo and reality are different
Wie viel kostet dieser hotel im Vergleich zu anderen in Bhubaneswar?

Der Durchschnittspreis für eine Anmietung in Bhubaneswar beträgt EUR 36 pro Nacht. Diese Miete ist EUR 23 günstiger als der Durchschnitt.
Ist das Parken in diesem hotel inbegriffen?

Das Parken ist nicht als verfügbares Ausstattungsmerkmal bei FabHotel Middleton Desire angegeben. Für weitere Informationen empfehlen wir Ihnen, sich mit dem Anbieter der Unterkunft in Verbindung zu setzen, um zu erfahren, wo Sie parken können.
Gibt es in diesem hotel einen Pool?

Wir haben keinen Pool gefunden, der als Ausstattungsmerkmal für diesen hotel aufgeführt ist. Es kann sich lohnen, noch einmal zu prüfen, ob ein Pool für Ihren Aufenthalt wichtig ist.
Ist FabHotel Middleton Desire haustierfreundlich?

Leider ist dieser hotel nicht haustierfreundlich. Versuchen Sie erneut zu suchen und filtern Sie nach "Haustiere erlaubt"
Welche Ausstattungsmerkmale sind bei FabHotel Middleton Desire verfügbar?

Wir haben 4 Ausstattungsmerkmale für diese Unterkunft gefunden. Dazu gehören klimaanlage, internet/wlan, waschmaschine und fernseher.