Brown TLV Urban Hotel a member of Brown Hotels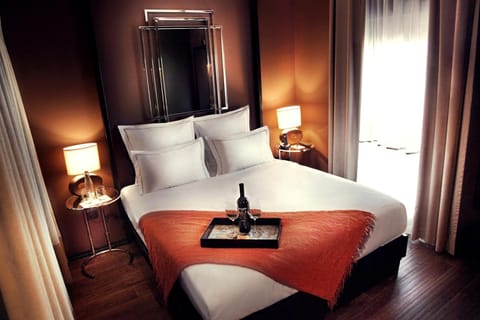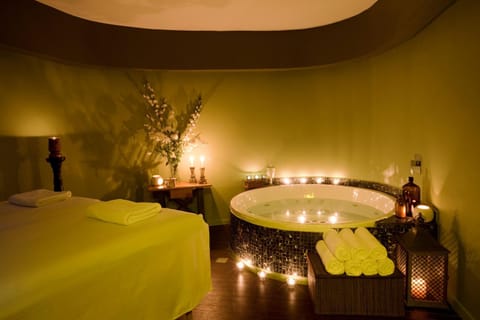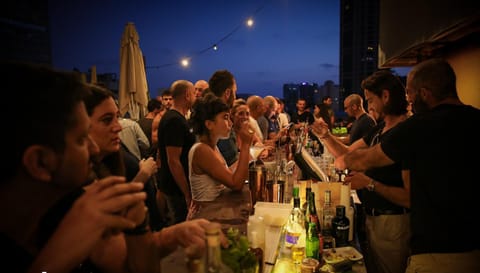 Hotel in Tel Aviv-Yafo
Klimaanlage
Haustiere erlaubt
Internet/WLAN
Befindlich in Tel Aviv-Yafo, dieses schön room in hotel für EUR 177 pro Nacht ist ein großartig Auswahl für Ihr nächstes Reise. Die Dachterrasse auf dem Brown TLV Urban Hotel a member of Brown Hotels bietet einen Panoramablick über Tel Aviv und das Mittelmeer. Hier wohnen Sie 300 m vom Carmel-Markt entfernt. Freuen Sie sich auf luxuriöse Zimmer und kostenfreies WLAN.
Klimaanlage
Haustiere erlaubt
Internet/WLAN
Rauchen erlaubt
Parkplatz
Waschmaschine
Balkon/Terrasse
Whirlpool/Spa
Fernseher
Rollstuhlgerecht
Fitnessraum/Fitnessstudio
Garten
Familienfreundlich
100 % verifizierte Bewertungen
4.0 / 5 (342 Bewertungen)
Don't go to this hotel, worst experience ever We spent 12 days here. Despite our requests - the room has been made 3 times only - shampoo and soap were refilled 2 times only - sheets were changed 1 time only - the Jacuzzi has never been cleaned - the breakfast room was often dirty
Okay but wouldn't do it again.
May 2022
The place is not maintained well enough.
Breakfast option on Saturday is one coffee place, with a waiting list, 5 minutes walk.
Overall good. Expectations can be high after seeing the photos, sort of wrongly, advertised but staff are doing everythi
Jan 2023
The location was fantastic. Short walk to restaurants and bars and the beach! Staff, especially Alon, was very friendly!
Rooms are very small and the rooftop bar (during winter) and indoor bar are closed, so we expected something else after looking at the photos. Hotel looks very nice in its 70s retro look though. Breakfast is a 5min walk to another branch of Brown hotels, which was ok - nothing more nothing less.
Great location, common areas comfy and welcoming, super breakfast.
Nov 2022
The location is perfectly centre to popular spots in tel aviv. easy walking to everywhere (eg. Jaffa, beach, all 3 train stations, bus station, rothschild bvd, shops, restaurants, business district etc etc). All the common areas are very cosy and welcoming from the sofas in reception to the roof lounge. Reception were friendly, attentive and helpful and were on hand 24 hours. Breakfast was a superb start to each day. Although on the smaller side the room had everything i needed and bed was very comfy.
I can't think of anything that I didn't like about the hotel.
Uncomfortable stay at the best part of Tel Aviv
Mar 2023
The Location and the staff
The bed and pillows felt so uncomfortable. The room was small and the design was claustrophobic /uninviting in such a way that I had trouble sleeping for the entire week. The breakfast is served in another location which is a 5 minutes walk, which wasn't very pleasant when it was raining (and was pretty basic)
Not good value for money
Nov 2022
The hotel is really well located and the staff are very helpful
For the very high price, rooms are very dark, bathrooms are all frosted glass so there is no privacy, and there are no additional facilities, such as bar, lounge or tea and coffee facilities in the rooms.
the hotel is modern and has bikes. the customer care was very good. special thanks to Daniel in reception in the mornings, amazing service provided
Overall there is a lot to like here, staff, location, communal areas all great and the bed was comfy
Nov 2022
Staff were all very friendly and helpful. I really appreciated my arrival wine/popcorn and also bubbly on departure. Nice touch! Communal areas were great and location amazing. Great roof terrace.
My room was a bit small for a week long stay but I had everything I needed. Linen on beds should be changed more regularly without asking. Because the bathrooms lack ventilation, it makes the room a bit damp. Bathrooms need some work to remove mold etc.
My stay was very enjoyable with great accommodations and terrific staff.
Aug 2022
location, the friendliness staff helpfulness
Location is great, close to beach and Rothschild Boulevard. Restaurants, supermarkets around. Stadd is friendly and helpfull. Roof top is nice, but bar has not been open. Also not in the hotel. AC is working not good and much too loud. Rooms are small but clean and well equiped. Bottle of wine as a greeting is very nice idea. Breakfast has been delivered in the morning by external partners. Coffee is served all day free of charge in the lobby.
Cute boutique hotel with a great location
Feb 2023
Location is great, and so many cafes and restaurants are nearby. Daniel was great and very helpful. I liked a glass of bubbly wine upon arrival and a complementary bottle of wine, that was a very nice touch. Rooftop was also cute.
room size-it could barely fit my suitcase on the floor. Cleanliness could be improved and balcony would need some work to be done. Also, bed should have a headboard, cos now one pillow kept on falling back.
Staying at the Brown will surpass your expectations
Aug 2022
I stayed at the Brown with my brother, and we couldn't have had a better experience. We were warmly greeted by Alon upon our arrival, and he was extremely courteous and a big reason for our having enjoyed our stay so much. To name a few aspects of the above-and-beyond service, he offered us complimentary breakfast throughout our stay, and also granted us access to gym passes upon request. The hotel was clean, well decorated, centrally located, and an overall pleasure. We can't recommend staying here strongly enough - hats off to Alon and the rest of the staff for a job well done!
I would like to come again.
Aug 2022
I came with my big dog and staff was wondeful!!! Especially Alon and Eva and the Russian guy at the reception really helped me a lot! Thank you so much!
The minibar wasn't cooling my drinks. The Jacuzzi was broken.
I would come again!
Jan 2023
Hospitable and welcoming! From tea at the entrance to wine in the bedroom - the small touches is what makes this a special visit. Plus the breakfast was uber yummy!
Nothing special, could use some updates and more accurate advertising of amenities.
Jan 2023
Great location, lots to see and do within a short walking distance. Wine and snacks upon check in were nice and unexpected.
Some of the advertised features were not open/operating. The room looked quite worn and the bathroom especially in need of some repairs. No exhaust vent in the bathroom left the room uncomfortably humid unless the window is left open. Room itself was very very small.
ok if there is nothing better . quiet expensive for what you get
Nov 2022
staff doesn't seem to be that motivated, room was not really cleaned at all. had dust laying on the ground for 7 days.
Everything was great, from the staff to the room. It exceeded my expectations, I would definitely book again on my next trip to Tel Aviv!
Comfortable bed, great shower, good coffee in the lobby. Amazing location. Friendly staff
worst hotel I have stayed
Jan 2023
comfortable bed and good location
dirty hotel, carpet in elevator- health hazard. room was not ready for check in. then bath was just old and rusty, bath curtain AWFUL. bathroom door almost falling and not closing- disaster. girls at the reception are just clueless.
breakfast was in different location from the hotel. You learn this when you arrive in the hotel, never before
breakfast was in different location from the hotel, this information doesn't exist nowhere when you make the reservation. The elevator stuck with my friend in it and they need so much time to react. There are no papers for the maintenance. Also there are 19 brown hotels, the one i choose from booking isn't the one which we stayed.
Not a value for money. Good location.
Jan 2023
Alon has welcomed us very nicely and provided great information about things to do around the hotel. We also liked the location of the hotel, as well as the breakfast (although it's a 10 minute walk to get there..)
Too small! little room for normal movement. There is no room to put a suitcase let alone two. In relation to the facilities, there were no tea bags, kettle or anything to make a hot drink in the room. There was no milk available and not even a fridge to put it in (or other stuff your clients may have). for the price of 780 shekels a night, you would expect, at the very least, to be able to make a cup of tea in the morning.
Wie viel kostet dieser hotel im Vergleich zu anderen in Tel Aviv-Yafo?

Der Durchschnittspreis für eine Anmietung in Tel Aviv-Yafo beträgt EUR 175 pro Nacht. Diese Miete liegt EUR 2 über dem Durchschnitt.
Ist das Parken in diesem hotel inbegriffen?

Ja, das Parken ist als Ausstattungsmerkmal bei Brown TLV Urban Hotel a member of Brown Hotels aufgeführt. Für weitere Informationen empfehlen wir Ihnen, sich mit dem Anbieter der Unterkunft in Verbindung zu setzen, um zu erfahren, wo Sie parken können.
Gibt es in diesem hotel einen Pool?

Wir haben keinen Pool gefunden, der als Ausstattungsmerkmal für diesen hotel aufgeführt ist. Es kann sich lohnen, noch einmal zu prüfen, ob ein Pool für Ihren Aufenthalt wichtig ist.
Ist Brown TLV Urban Hotel a member of Brown Hotels haustierfreundlich?

Ja! Diese hotel ist haustierfreundlich. Für weitere Informationen empfehlen wir Ihnen, sich mit dem Buchungsanbieter in Verbindung zu setzen.
Welche Ausstattungsmerkmale sind bei Brown TLV Urban Hotel a member of Brown Hotels verfügbar?

Wir haben 13 Ausstattungsmerkmale für diese Unterkunft gefunden. Dazu gehören klimaanlage, haustiere erlaubt, internet/wlan, rauchen erlaubt und parkplatz.