Hotel Levesque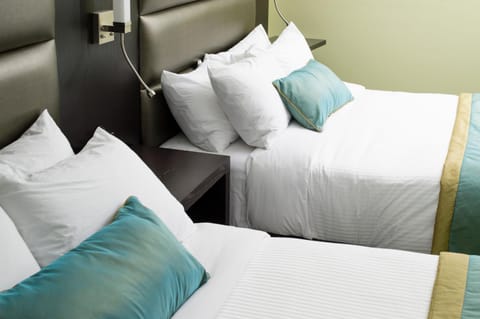 Hotel in Rivière-du-Loup
Pool
Klimaanlage
Küche/Kochnische
Eingebettet in Rivière-du-Loup, dieses schön room in hotel für EUR 76 pro Nacht ist ein phantastisch Auswahl für Ihr nächstes Reise. Dieses Hotel in Rivière-du-Loup bietet einen herrlichen Blick auf den Sankt-Lorenz-Strom, ein Wellnesscenter, ein Spa und 2 hoteleigene Restaurant. Von Pointe-de-Rivière-du-Loup trennen Sie 10 Fahrminuten.
Pool
Klimaanlage
Küche/Kochnische
Internet/WLAN
Parkplatz
Waschmaschine
Balkon/Terrasse
Whirlpool/Spa
Fernseher
Rollstuhlgerecht
Fitnessraum/Fitnessstudio
Familienfreundlich
Karte von 

Rivière-du-Loup
100 % verifizierte Bewertungen
4.4 / 5

"Ausgezeichnet"

(1'946 Bewertungen)
Noise in the hotel was very bad!
very comfortable
Nov 2021
very pleasant stay, property well kept
Apr 2022
very comfortable, great view of the river
breakfast not included, no sugar in room
gorgeous, contemporary hotel with a welcoming feel
Dec 2022
lovely modern hotel
Dec 2022
very clean & contemporary
except the Tv was not working
Nov 2022
Nice view, large hotel, nothing special
Sep 2021
This is a nice hotel but nothing really special for the money we paid. Likewise we had dinner and breakfast in the on-site breakfast and they were good but nothing special and fairly expensive. The location is good, especially if you get a room with a view of the St. Lawrence.
Long line-up at check-in. Pool is very small.
Good but not perfect
Sep 2021
We arrived late at the hotel (around 6pm). We wanted to eat at the restaurant but it was full for the night. Beware, you have to booked a place at the restaurant a day before arrival, which it was not mentionned anywhere when we booked a room at this hotel.
We have stayed in many hotels and yours was recommended. However we didn't expect your "rip off" pricing. The room was expensive enough and I get that with the extra cleaning etc required due to Covid-19; however your menu for dinner was $10-$15 more han any other restaurant in your area, not to mention it was expected we pay $20 for brceakfast? This is the first hotel ever that breakfast was not included. We were extremely disappointed and will not recommend Hotel Levesque to any of our friends, nor will we stay again.
A good one night stay
Sep 2021
The room was very clean and the bed was extremely comfortable with excellent quality linens. The bathroom was spacious and stylish with an ample supply of towels. I particularly appreciated the built-in night-light that so few hotels provide. The HVAC system was easy to manage to keep the room temperature comfortable. There was a good heavy curtain to keep the room dark for sleeping. We were on the third floor and could not hear any street noise. We had a good meal at Restaurant Le Saint Patrice next door.
The room, the bed, the view, the location, all of them are very good.
At this price, no breakfast.
The rooms were clean and spacious, as was the washroom and shower. Bed was comfortable and the concierge staff was lovely. If you are front facing it has quite a nice view as well.
A perfect stop for our road trip
Sep 2021
The rooms are clean and spacious. The beds are so comfortable. I always stay here now on the way down to Nova Scotia.
Wi-Fi was terrible. May have been since l was at the far end of the hotel. I don't remember it being that bad on previous stays.
Excellent facility!
Sep 2022
The room fixtures were superb.
Not worth my money
Sep 2022
The pool was ok. Beds were okay. That's about it.
The staff is cold as ****! It made me hate everything else. We did not feel welcomed and felt like we did not matter. Restaurant closed earlier because staff said they were overwhelmed when the restaurant was near empty. It was 8:30 pm. They did not even recommend anything nearby. There were no bags in the garbage bins. I don't know what those 4 stars stand for. Not deserved.
Nice town and hotel. Change up your mattresses more frequently or buy better quality.
Jun 2021
The location was great, room comfortable.
The mattress was soft from wear, needs changing.
The Levesque Hotel is amazing - staff is very professional and nice, the location is very convenient, the rooms are nicely designed and the bed is so comfortable, it's always enough parking. It was our second time staying here and we just love it.
Would stay again! Will definitely recommend this hotel to others
Oct 2021
The hotel was spotless! Staff was friendly. Had dinner in the dining room. Food was exceptional and there were so many servers! We had a great experience!
The hotel was modern and clean. Decent toiletries. Generous with towels.
For a second time in six months, I was put as far as possible from the main entrance. It was an extremely long way to carry my bag for a one night stay. This may have something to do with using Booking.com because the same thing happened at my next hotel stay in a different town. I would be disappointed to know that Booking.com clients get reduced customer service.
beautiful hotel.. if you can.. go the eat outside the restaurant near the hotel
Oct 2022
the hotel is at nice place with a very beautiful view
the room was with wood floor so there was a lot of nice when you walk on it the restaurant next to the hotel wasn't so nice as we booked from the hotel and got a table near the window ..whene we arrive with the reservation to the restaurant ...we got a lot of excuses why it is not available
The dinner was excellent.
It was a quick sleep over & on trip back home from holidays
Jan 2022
The cleanliness the view the bed comfy
The fridge was broken the heat wasn't on and took long time to warm up & not quiet area baby crying & no salt or dirt in parking lot way too much ice
The bed was very comfortable. The room was clean. The bathroom is modern.
With such a nice, modern looking bathroom and quality furniture, I would suggest removing the terrible carpet. Not a whole lot of negative things to say but could use very minor improvements.
We'll definitely be back
Apr 2022
The bed was sooo comfortable. Everything was very clean. Staff was friendly.
The bed was exceptional! It was like sleeping on a cloud! Very nice hotel too. Well maintained. Was located near restaurants also by walking distance.
we will be back while in the area
Oct 2021
The bed comfort is exceptional
The room chairs lack support, they have done their time.
Super staff. The person at checkin went above and beyond to try help us. Beds were very comfortable.
We booked a room for a person in a wheelchair. The first room we were assigned we could not get in the bathroom at all and the wheelchair could not fit around the beds. The second room that they gave us, we could not get the wheelchair to the toilet in the bathroom. The door opened and blocked the toilet. We had to use the public washrooms in the lobby when the toilet transfer was required. The beds just barely had enough room for us to get to the bed to transfer onto the bed. It was a highly stressful night!
Super nice modern hotel. Big room. I had panoramic windows on the river with amazing sunset one evening. There is no attactions in walking distance, so I use my car to explore the city. Parking is big, a lot of space. Nice restarant on property.
Superb hotel, best hotel of its type I've stayed in so far on this trip.
Coffee machine and TV setup.
Stylish and extremely clean- easy to find- lots of amenities
I enjoyed my stay.
Sep 2021
Staff were friendly and helpful. Room was very clean and beds were very comfy.
We have been to this property before and will be back in the future
Sep 2021
Smooth checkin and checkout
Room was loated extremely far from the dining room and we were required to return to our room to retrieve proof of vacination against covid-19 before being allowed into the dining room
Reasonably comfortable accommodation, but ghastly dining experience.
Sep 2022
Room was okay - comfortable and clean, although one chair had a badly damaged leg.
Dinner was a disaster. I ordered mussels. I got a lot of mussels, I would say 3 times a normal generous serving. They were dry, because whatever sauce was used was gathered at the bottom of the bowl, and had no contact with the mussels. The nature of the presentation made it impossible to fix the situation. My wife had salmon which was virtually raw, may even have been raw. The prices charged at this restaurant are totally inconsistent with the food and the service.
Room size, decor, price cleanliness. Quiet, beds were excellent.
We hope to stay here again!
May 2022
River view Very clean Comfortable bed
Restaurant had lovely food. Nice decor
Room was a bit small. Should have betterT.V. channel options. Only had one TSN channel
quite a long walk from reception to rooms. very clean and modern
Terrific as usual…always stay here when passing through
Jan 2022
Quiet, clean and convenient location for us.
No microwave in room or mini fridge
Quality of the hotel and restaurant
Wie viel kostet dieser hotel im Vergleich zu anderen in Rivière-du-Loup?

Der Durchschnittspreis für eine Anmietung in Rivière-du-Loup beträgt EUR 67 pro Nacht. Diese Miete liegt EUR 9 über dem Durchschnitt.
Ist das Parken in diesem hotel inbegriffen?

Ja, das Parken ist als Ausstattungsmerkmal bei Hotel Levesque aufgeführt. Für weitere Informationen empfehlen wir Ihnen, sich mit dem Anbieter der Unterkunft in Verbindung zu setzen, um zu erfahren, wo Sie parken können.
Gibt es in diesem hotel einen Pool?

Ja, bei Hotel Levesque steht ein Swimmingpool zur Verfügung. Genießen Sie das Wasser!
Ist Hotel Levesque haustierfreundlich?

Leider ist dieser hotel nicht haustierfreundlich. Versuchen Sie erneut zu suchen und filtern Sie nach "Haustiere erlaubt"
Welche Ausstattungsmerkmale sind bei Hotel Levesque verfügbar?

Wir haben 12 Ausstattungsmerkmale für diese Unterkunft gefunden. Dazu gehören pool, klimaanlage, küche/kochnische, internet/wlan und parkplatz.