Hollywood Downtowner Inn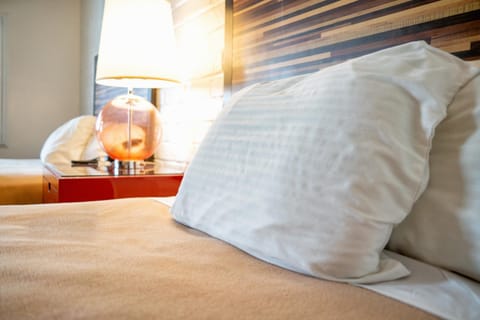 Hotel in Hollywood, CA
Pool
Klimaanlage
Haustiere erlaubt
Eingebettet in Hollywood, dieses charmant zimmer im hotel für EUR 74 pro Nacht ist ein phantastisch Option für Ihr nächstes Urlaub. Dieses gemütliche Hotel bietet Ihnen ein komfortable Unterkunft im Zentrum von Hollywood, nur wenige Gehminuten von vielen berühmten Sehenswürdigkeiten wie dem Hollywood Walk of Fame und dem Kino TCL Chinese Theatre entfernt.
Pool
Klimaanlage
Haustiere erlaubt
Küche/Kochnische
Internet/WLAN
Parkplatz
Balkon/Terrasse
Fernseher
100 % verifizierte Bewertungen
3.6 / 5

"Gut"

(1'494 Bewertungen)
Worst experience ever. Rude, dirty, double charged, outdated, homeless, stinky. Never in my life have I been in such a dirty room. Everything was broken and dirty. Condoms and garbage in the " clean" room
Everything was gross and dirty. Front desk lady was rude and had to stand outside for 30 minutes just to be able to check in.
we were really happy about the gate and the security guard.
Well located. Close to the hall of fame walk. Good space in the room and comfortable bed.
It was a bit noisy and you could hear the walking and passing by of other guests but nothing too bad.
Comfortable, well located and good value for money.
Apr 2023
Well equipped room, cable TV, good location, car parking.
Nothing to complain about!
not a very nice area to stay, felt unsafe.
Dec 2021
very nice staff, helpful and engaging.
no breakfast, despite it being advertised as included in the tariff. lights by side beds not working. bathroom was very old and dated, despite being clean.
Very friendly place to stay.
Mar 2022
Very friendly stuff, room was nice and clean.
Location was not as good as expected, swimming pool didn't look clean.
Amazing! Love the location, close to the subways, great food options, friendly staff!
Jan 2022
Very cool vintage feel. The guy at the front desk said it was there since the 50's, maybe older, and I loved that. The neighbor seemed very safe and nothing to really worry about.
Honestly nothing. It's so cool looking, I guess it's a little old but that's what I liked about it
Good located on the Hollywood Strip
Aug 2022
room 1 is directly on the Street, it was extremely loud and when someone smoked in Front of the room, you can taste it
This was our second time staying at the Hollywood Downtowner Inn. The first time was years ago when they were still offering breakfast. We enjoyed our stay many years ago. On our second time, it was alright . It is central to many things like the Walk of Fame and Dodgers Stadium. We were there for a couple of Dodgers games. The price was good for being in LA too.
Unfortunately, the room was not like the last time. It was very small. My husband and I have to use a CPAP machine and had to maneuver one to use. I ended up moving the chair next to the bed to put the machine on (no end table). There was not a extra plug on my side of the bed. Had to stretch it across to the other side to plug in. The bed had some stains and the floor made our socks black.
Decent, affordable "throwback" hotel
Mar 2022
This is a very "vintage" hotel, with all rooms overlooking the pool. There is good, free (some covered) parking with lots of steps to the highest level rooms (no elevators). The A/C worked well and was pretty quiet.
There were no toiletries provided the first night and housekeeping did not include making the beds.
You get what you pay for
Jun 2021
The staff was nice, place was clean and nearby you have restaurants and shops. 10min walk from the walk of fame. Parking is including.
You can hear everything from the other rooms and the street. There was only one toiler paper (already used) just half of it available. Some things were broken on the restroom. Refrigerator was locked. Even though the guy who received us was really nice i did not liked that he requested my credit card if booking.com already has the info.
Great value right in the heart of Hollywood
Aug 2022
the proximity to everything, the staff were very friendly. the pressure of the shower was mind blowing! Although the property is a bit run down and the floor in our room sloped and 2 rooms they put us in had broken card readers, all these issues we were able to overlook due to the funky, fabulous vibe of this place. We will definitely stay there again.
great staff great parking bad location. sketchy guests
Jan 2023
the property was really close to my destination
the property was very sketchy is; drugies outside, other guest screaming at all times of night. looks like it was formerly an apartment complex.
The price and location for what we were doing.
They are in the middle of renovation.
Fun Mid Century motel at a great price
Feb 2022
The motel has a really fun Mid Century Modern vibe, room was smallish but cute. I like that they fixed up an existing small motel that has a personality, rather than build something generic. Bed was comfortable, had a decent TV. Manager was pleasant. Price was excellent for L.A., got a really good deal.
The bathroom could use some fluffing, shower wasn't great. Also the parking lot is small, I was the last one in one night and there were only 2 crappy spaces left and required a lot of maneuvering to get into because of wall and huge van in opposing space.
The manager was absolutely brilliant
A bit further than I thought from the walk of fame and the outside needs some live the paint etc is a bit tired
The location was very convenient. We wanted to climb to The Hollywood sign and beyond. The motel is very close to the foot of the climb.
A perfect location for a reasonably priced, safe, friendly LA stay!
Feb 2022
The location was super convenient and also totally safe feeling. The pool was sweet. The staff, perfect. The decor was simple but nice, a real gem!
It would have been nice to have coffee machines in the rooms but you can't beat the room price so I shouldn't complain :)
Ideal location in a noisy area
May 2022
The location was mostly great, as you are right on Hollywood Boulevard. If you walk towards the west to check the walk of fame, I advise you to take a bus or a Uber as it goes through many "campers" on the street until you reach the Chinese theatre for example. The room was big and had many closets, bathroom was good too. We didn't try the pool but it was available in the daytime, and there was no breakfast.
The noise was the main issue. The hotel cannot prevent the noise from the street so it would be useless to change my rating for that. However, the windows glass was so thin and at some point it was just not glass at all but wide open without possibility to change that by yourself. Same can be say about your noisy upstairs neighbours, you will hear them as if they were in your room. We had a very difficult time to find sleep, and stay asleep. I would advise you to stay here if you'll be partying or be active in the evening / night, if you just want to rest and wake up early fresh and well rested, look somewhere else.
Great value for a great location
Feb 2022
The location was great! It was very near the metro station and also to the main Hollywood area. There was also a security guard stationed outside which gave us additional assurance. The room and beds were large, there was a lot of counter space to place our things, the hot water and water pressure were good, and the hairdryer was powerful. Bonus: We requested for a room at the back and could see the Hollywood sign and Griffith Observatory from our window.
The beds were a little too soft and would sink in from our body weight overnight. The countertop felt a bit dusty (but the other areas like the floor and beds were clean). If you requested for a room other than at the ground floor, you'll have to be prepared to lug your luggage up the stairs yourself.
It was a great place, we felt safe the whole time. The parking spot and the location was great. unfortunately they didn'
Feb 2022
The location was great, 5 min walk to a big grocery store and Starbucks, a lot of restaurants around and 15 min from Universal. The parking spot was great!!
It was dusty and not very clean.
My stay could have been much better for the price I paid.
Sep 2022
I didnt like that I didnt have a room key, my card reader on the door was broken so anytime I had to come in and out I would have to let the staff know so they can let me into my room.
The location was convenient, even if the neighborhood is a bit dodgy.
Considering the price, I would have expected somewhat nicer facilities.
good stay but they didn't get my deposit back
Sep 2022
the location , the cleanliness
they charged me $100 deposit but I am not getting it back
expensive and disappointing stay. rooms are dated and bathroom was not clean. staff were not available at various points
Aug 2022
the location is not far from walk of fame
pool, bathroom, no staff available many occasions
The location is excellent.
The room was not at the level of cleanliness that we thought it was.
the housekeeping staff was friendly and helpful.
There was no one present for check-in. We had to wait 1 hour past check-in time for someone to arrive.
The Hollywood Downtowner Inn is a retro hotel from the classic period of time when families drove to their vacation destinations. It's been remodeled; however, because it is a historical landmark, certain updates such as an elevator are not permitted to be added. Our room was large and included a full kitchenette. Kevin was a gracious host who was helpful, friendly and engaging. We purposefully choose this motel for its location which was in Thai town and close to major sightseeing sites. There are local breakfast spots to grab breakfast including a Starbucks and there were several excellent Thai restaurants in the area. Friends met us for dinner at a nearby Italian restaurant which turned out to be a hidden gem. An added bonus included the fact that the Hollywood Downtowner Inn turned into a TV shoot! One morning when we went out to breakfast we walked directly onto the outdoor site of a TV crew filming the first episode of season 2 of the show, "The Little America." It was quite fascinating.
The Inn could use more remodeling such as adding an elevator, but I understood that due to the fact that the motel was designated a historical landmark certain additions could not be done. Kevin who worked at the front desk helped us with our luggage both coming and going. While the hotel only receives a few stars, I believe that it is a good value for your money for Hollywood, CA. And the location is good.
enjoyed my stay thank you
Dec 2022
the girls on the front desk where very helpful the was nice bed comfy it didn't smell like old cigarettes and the the floor are wood
there was dry blood behind the door
the clean room and east access to the gates
Good for a one nighter
Jun 2022
The bed was good, free movies on tv, large room with kitchen and right on hollywood Boulevard, good private parking with security
Poop on the toilet, 1/4th roll of toilet paper and no extra, everything is busted, cracked or broken, lights not working and air-conditioning makes terrible noise, pics don't illustrate the real rooms
For a short stay near to the Hollywood sign and Universal Studios this place is ideal
Jun 2022
The beds were really comfortable. The shower was great, with plenty of hot water. There were disposable cups and a small fridge which was useful.
There is no cutlery, we could have used some spoons to make hot drinks .The decoration is dated and the bed frame protrudes , we knocked our legs on the frame.
Safe and comfortable
Jan 2023
That it was gated and not bunch of locals.
Staff was very friendly and helpful. Location is good for Hollywood and Griffith Observatory.
I may have been too hopeful on the street is safe part, nothing happened but as a woman travelling alone it can get a bit scary (but it's LA, what can you do)
Decent short stay in a good location
Dec 2021
- staff was very friendly and accommodating, let us change our room as we were not happy with the cleanliness - good location close to the metro and bus, walk up to the observatory through a nice neighborhood in about 1 hour - felt save thanks to safety gate and fence - great Thai restaurants around the corner - rooms were serviced with fresh towels
- first room wasn't very clean, Aircon was open which did not look very welcoming - not enough pillows (and felt too cheap and thin) - very few towels - window was broken and taped, but cold air still came in - overall quite rundown rooms and furniture
Staff was great. Room was clean. Good price.
Way too loud at night .. I didn't sleep properly both nights I was there
staff was super friendly
Sep 2022
I didn't realize from there description that it was in such a bad part of town
Size of bedroom was very good. Free parking, 24hrs front desk so I was able to be checked in late night. Location is perfect - close to Griffith Park/Observatory, walk of fame, Universal Hollywood Studios, nice coffee shops etc.
the refrigerator was making a strange, loud noise. Very irritating, interrupting the attempt to sleep
Wie viel kostet dieser hotel im Vergleich zu anderen in Hollywood?

Der Durchschnittspreis für eine Anmietung in Hollywood beträgt EUR 156 pro Nacht. Diese Miete ist EUR 82 günstiger als der Durchschnitt.
Ist das Parken in diesem hotel inbegriffen?

Ja, das Parken ist als Ausstattungsmerkmal bei Hollywood Downtowner Inn aufgeführt. Für weitere Informationen empfehlen wir Ihnen, sich mit dem Anbieter der Unterkunft in Verbindung zu setzen, um zu erfahren, wo Sie parken können.
Gibt es in diesem hotel einen Pool?

Ja, bei Hollywood Downtowner Inn steht ein Swimmingpool zur Verfügung. Genießen Sie das Wasser!
Ist Hollywood Downtowner Inn haustierfreundlich?

Ja! Diese hotel ist haustierfreundlich. Für weitere Informationen empfehlen wir Ihnen, sich mit dem Buchungsanbieter in Verbindung zu setzen.
Welche Ausstattungsmerkmale sind bei Hollywood Downtowner Inn verfügbar?

Wir haben 8 Ausstattungsmerkmale für diese Unterkunft gefunden. Dazu gehören pool, klimaanlage, haustiere erlaubt, küche/kochnische und internet/wlan.